When we pulled out our handy map (um, phone) and saw Georgia was next on our nationwide expansion for renters and homeowners, we kinda lost it.
Why? Well, Atlanta's been having its moment (for awhile now!), and we've been crushing hard. We hear the foodie scene is on point, and the tech and startup scene is boasting. So what better excuse than to whip up an Atlanta city guide?
Some of us have road tripped down south, and others went to school in the area, but we know all too well that city guides need to be perfect in order to be effective. In order to save face, Team Lemonade did what we know best: we went to straight to the experts.
Our algorithms worked hard to find local heroes who know what they're talking about when it comes to Atlanta. We've compiled downright fine recs for the perfect day in the ATL, from people who call Atlanta home. Jealous.
Take it away, Atlantans!
9am – Caffeine, please
We wouldn't ask you to explore such a big city without a proper coffee stop. For the perfect morning cup, blogger "Cool Atlanta" recommends East Pole Coffee. Stop by Armour Yards, where you'll find this local specialty coffee brand swimming in industrial chic. While you're waiting for your morning joe, watch the roasting action happening live, and grab some beans for home! (Blogger Brad Kaplan over at Thirsty South also gives shoutouts to their design and packaging.)
10am – Breakfast, anyone?
We'll skip the avo toast cliches and cut right to the chase: brunch can be Instagram-worthy, but it must be delicious. Blogger Coco Bassey listed the spots that hit both points, and judging by the pics, we're ready to devour. Special shoutout to Ladybird, a camp-themed spot smack in the middle of the Atlanta Beltline, with great outdoor seating options. It's a perfect place for sharing – we've heard the upgraded trail snacks and artichoke toast are a must. AKA, get your carb fix in before you start exploring.
11:30am – Explore the Beltline
Get your sneakers on, or rent a bike, and start transporting yourself around the Beltline. It's one of the largest, most wide-ranging urban development programs in the country! You'll love the commissioned graffiti displays across the routes. The EveryGirl blog recommends popping into Paris On Ponce, a self-proclaimed bohemian destination, where you can find a range of antiques and wares from independent makers and creators (and even another cup of coffee!).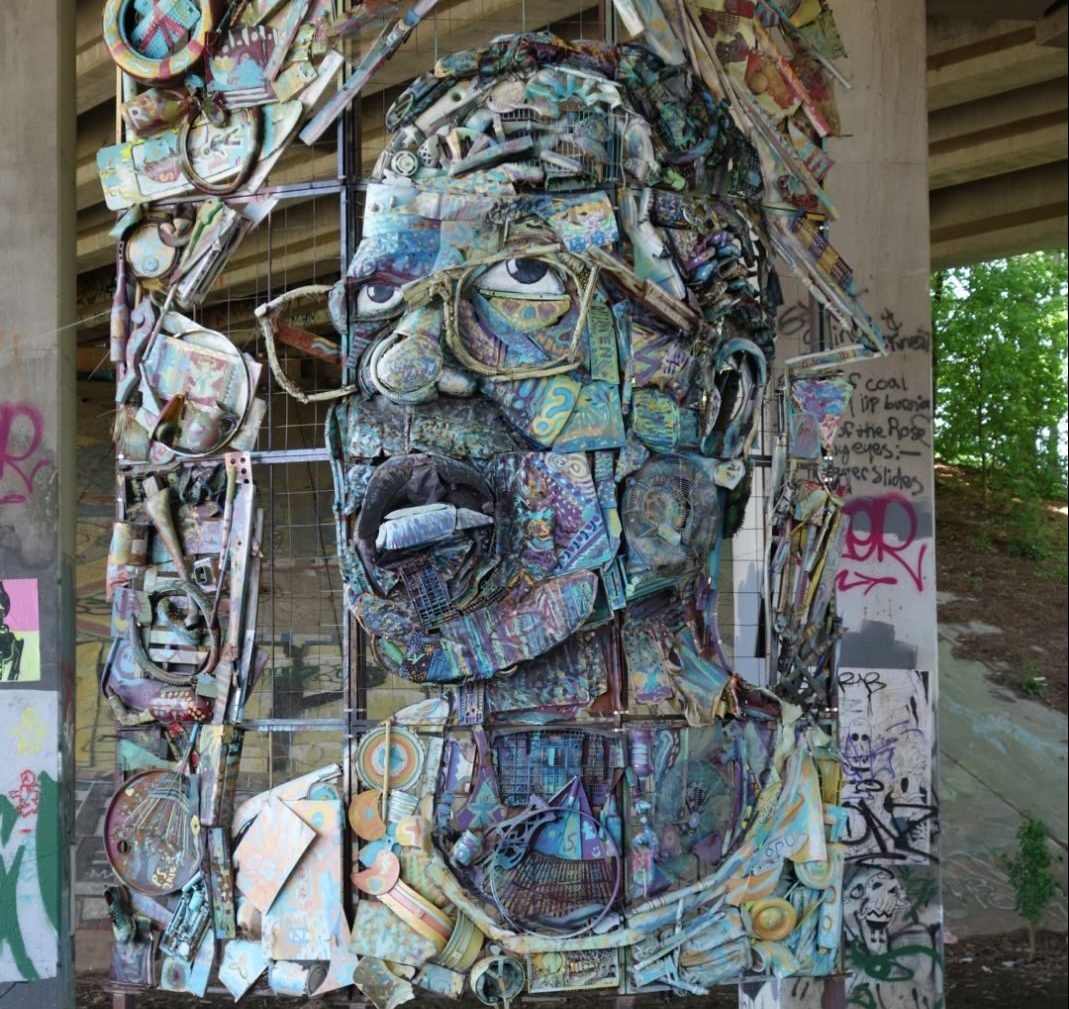 1pm – Grub!
If you feel like you've been roughing it up until now, it's time for a proper Southern meal, brought to you by the aptly named The Southern Gentleman. This gastropub, which takes locally-sourced ingredients and gives them a fun twist, got great reviews from Caviar and Catwalks blogger Teodora Nicolae. In fact, she put it best when describing the lunch: "real southern fare with a refined twist that will leave you more satisfied than stuffed and even happier to be living (or visiting) a place where "southern hospitality" is a mission, not just a tagline." Word.
3pm – Get your culture on
Make your way over to the city's biggest museum, the High Museum of Art, fittingly located on 1280 Peachtree St NE. With more than 15K works of art in their permanent collection, spanning both classic and contemporary periods, stopping by is a no-brainer, especially if they're holding one of their special events.
Alternatively, if you're yearning to stay outdoors, get a dose of history, and learn about Dr. Martin Luther King Jr.'s upbringing, impact, and legacy. First, take a tour of Dr. King's childhood home. Then head on over to the King Center to take a look at the largest collection of primary source materials about Dr. King and the American Civil Rights Movement in the world. After, stroll on over to Ebeneezer Baptist Church, where Dr. King was baptized, ordained as a minister, became co-pastor, and where his funeral was held following his death in 1968.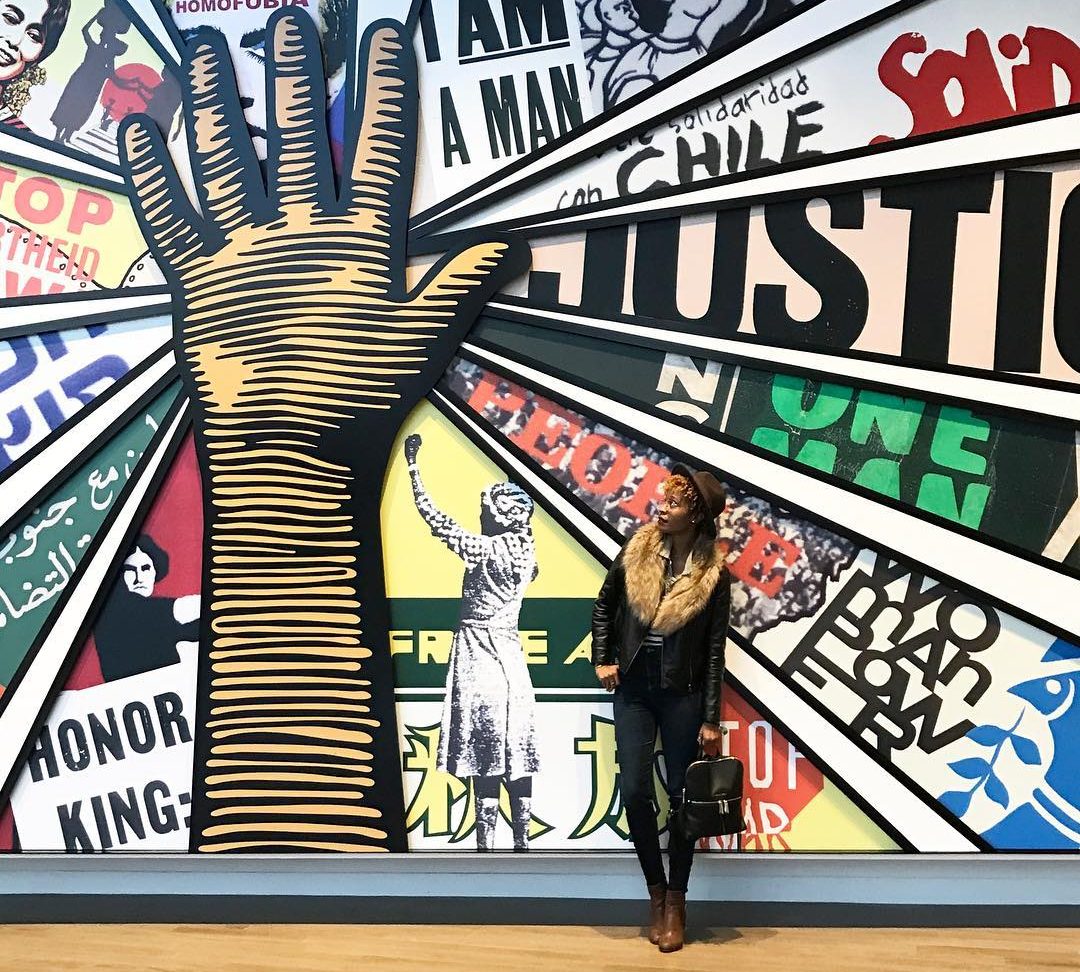 5pm – You can have your cake and eat it too
Yup, it's tart o'clock. And Atlanta fashion and lifetyle blog My Style Vita's Jessica Camerata is sending you to the Little Tart Bakeshop. Why? For one, a lot of the coffee shops from the city source their baked goods from here, so why not hop over to the original! If you need any inspo of what pie/tart/cake to exactly spend your $$ on, head over to their mouth-watering Instagram account.
If you're not in the mood for some extra carbs (no judgement!), head over to Young Blood Boutique, where you can find independently-made crafts and prints. Think: not your usual Atlanta souvenir shop!
7pm – Happy hour, Atlanta style
Blogger Sara Longsworth of Sara in the City has your back, covering all her fav watering holes around the city. Notable mentions: The Lawrence, with their $15 bottomless mimosas.
Another option is a full brewery tour by locals Sweetwater Brew. Blogger It's Arkeedah writes that the tours are great even for beginner brewers, and plus, you get samples all along the way. Win.  
8:30pm – Dinner!
So we may or may not have added a lot of food in these 24 hours, but we're just making sure you're properly fed. The list of dinner places are endless, so we just want to give a shoutout to the ones we have our eyes on (and of course, recommended by locals!)
Sara comes to the rescue again citing Barcelona Wine Bar as the place to go for tapas (and, if you've been eating your way through the day, you may as well want to start with small plates.)
And since we're in that region, ATL Bucket List has The Iberian Pig on their recs. This family-owned restaurant is known not only for their tapas, but for their beautifully decorated cheese and charcuterie boards with delicious accompaniments.
If you're still short on your Instagram stories, opt for Poke Burri, where they serve, and we quote, "Atlanta's favorite sushi burritos, poke bowls, and even sushi donuts." Done.
Looking for a more laid back, dive bar atmosphere? The Urban Realist's Danasia Fantastic has a solid list of (bike-friendly!) Atlanta staples, including recently-renovated-but-still-vintage-vibe Manuel's Tavern. And, if you're already sifting through that blog, check out the uber cool guide for Atlanta female entrepreneurs!
10pm – Party ATL?
In case you missed it, Atlanta is THE southern capital for hip hop, so the music scene is alive and well. The folks over at Vice have an excellent roundup of places to check out for live music + drinks, but we won't tell anyone if you're ready to snore.
Midnight – Sleep!
You know you're staying in the right place when a local says it's the perfect staycation location! Hotel Indigo (recommended by Sara In The City) hits all the spots: perfect location, crisp design (John Portman art!), and luxurious surroundings. See ya!
– – –
Georgia is the 9th state in Lemonade's expansion of renters and homeowners insurance across the US. Stay tuned to find out when Lemonade will be in your state on Lemonade Goes Nationwide.