Take These 7 Simple Steps Towards Adulthood
A practical guide for newly minted grown-ups
Becoming an adult is a journey with many stops along the way. In the United States, you're technically an adult when you turn 18. But as any young adult over the age of 18 knows, this grown-up milestone is a technicality. You mark your legal entrance into adulthood with a bashful trip to the 7-Eleven, where you hurriedly buy a pack of cigarettes and a lottery ticket for the first time and call it a day. It's "adulting", lite.
But where does that leave you now? Sure, you're registered to vote, you pay off your credit card bill every month, and you're finally off your parents' phone plan. But what's next?
Here are seven action items you should consider if you're looking to take your next step on the road towards adult life.
We'll be covering how to:
Set up your will
Apply for term life insurance
Visit a financial advisor
Protect your stuff
Make funeral arrangements
Start donating to charities you care about
Break bad habits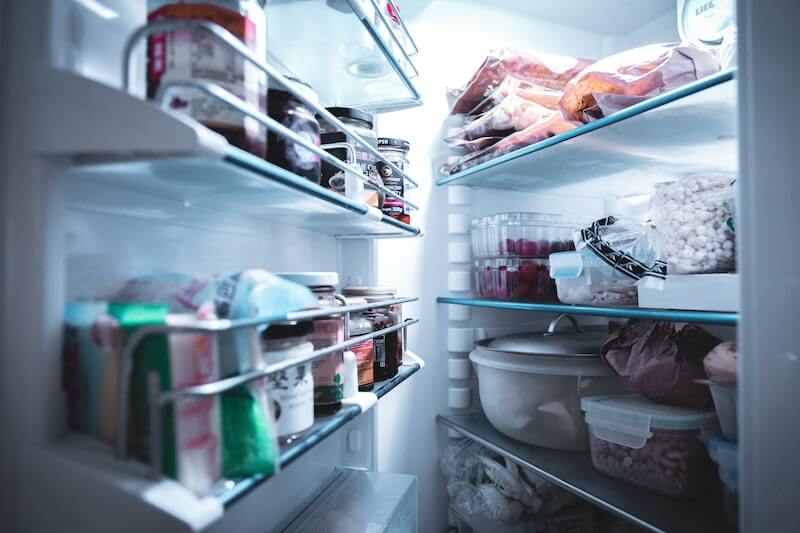 Set up your will
Writing a will is a simple and affordable way to make sure your assets, no matter how big or small, are distributed to your loved ones after you're gone, on your own terms. A will is a binding legal document that can give you peace of mind today, no matter what happens tomorrow. You can write a will with the assistance of an estate-planning attorney, use an online service, or write up a handmade will yourself. When writing your will, be sure to consult with an estate planning attorney—they're the real experts.
Here's what you'll have to keep in mind:
Review your estate and belongings and determine where they should go. Be as specific as possible so there's no room for interpretation. Who receives the deed to your home? Who gets the mint-condition Beanie Baby collection? What about those GameStock shares? You're also free to name a charity as one of your beneficiaries in your will.
Select an executor. This is the person who reads and carries out your will after you die. They'll also tie up loose ends, like overseeing any outstanding debts using your remaining assets. Your executor can be a person in your life that you trust, or a lawyer.
Choose guardians for your kids. If you have children who are minors, it's important that they have a safe place to go if you and your partner were no longer around. You can choose close friends or a family member, just be sure to discuss it with your children's potential guardians first so there are no surprises.
Sign and update as needed. Different states have different requirements to validate a will, but most require at least two witness signatures. A notary is not required to legalize a will, but a lot of people choose to include a notary early on so there's no question that the will is legitimate down the line.
Apply for term life insurance
There are literally dozens of different life insurance products on the market today, but for many people, buying a term life insurance policy is probably the most straightforward life insurance option to get the coverage you need.
If you're making big adult moves like getting married, buying a house, or having kids, a term life insurance policy can help provide financial protection if you were no longer around. Of course, we'd be remiss if we didn't note that Lemonade now offers life insurance—term life, specifically—and we think it's a pretty great deal.
Term life insurance helps provide financial protection for your family if you were to pass on unexpectedly during a pre-determined period of time, or term. Lemonade's term life offering provides a one-time, lump sum payment to your loved ones or family members (called 'beneficiaries,' in insurance speak), whom you select. 
Your loved ones can spend this payout, aka 'death benefit,' without limitations, using it for funeral costs, mortgage or car payments, student loans, or any other needs. Take note that death benefits are usually income-tax free. Lemonade currently offers coverage from $50,000 to $1,500,000 with premiums starting at $9/month.
Before you buy a policy, you might want to chat with a financial advisor or a financially savvy person you trust. Speaking of that…
Visit a financial advisor
A financial advisor is a person or service that helps you meet your financial goals. Think of them as an organized, math-savvy friend that you pay to give you advice.
During an in-person (or Zoom) meeting with a financial advisor, you'll go over your debts, bank accounts, investments, and assets to determine your next financial moves. This might mean setting up an emergency fund, planning for retirement, organizing an investment portfolio, or outlining your debt repayment strategy.
Note that financial advisors charge fees for their services—they'd be pretty crappy financial advisors if they didn't want to make a living themselves—and might require a certain minimum investment amount in order to work with you. But that doesn't mean you need to be Warren Buffet to qualify.
That said, if you don't have tons of assets or are looking to just dip your toes into the waters of financial planning, a robo-advisor might better suit your needs and your budget. Robo-advisors like Betterment and Wealthfront use an algorithm to help you plan your investments. You can also take a visit to your local library or bookstore and do some light reading on financial planning and budgeting yourself. We recommend starting with some of these bestsellers: Rich Dad, Poor Dad, Your Money or Your Life, and Broke Millennial.
Cover your stuff
While more and more millennials are becoming homeowners, there's zero shame in renting. If you're one of the 30% of Americans who live in a rental, it's probably time you got renters insurance. Renters insurance covers you for damage and theft both inside and outside of your home.
You know that icy cold feeling when you reach into your bag looking for your brand-new iPhone and you realize it might have been pinched when you left it unattended when you ran to the bathroom at Starbucks? Us too. Renters insurance helps mitigate some of that anxiety.
Lemonade's renters insurance, for example, covers you from damage caused by fire or water damage, and will also reimburse you in the event of theft. It also provides financial support in other circumstances—if your home becomes unlivable temporarily, for instance, or if you rack up medical or legal fees if a visitor gets injured at your apartment.
Make funeral arrangements
Death is pretty scary, no doubt about it. But it's also natural and completely unavoidable (as far as we know). Planning for your own funeral doesn't have to be morbid, and it can actually help your loved ones say goodbye in an intentional and beautiful way. Write down your funeral wishes and keep them with a trusted friend, family member, or advisor so they can easily carry out your wishes when the time comes.
Here are some things to consider when making your funeral arrangements:
Burial. You can choose to have a traditional burial, cremation, or natural burial. You can donate your body to science, or explore an alternative burial option that best reflects your final wishes.
Service. You can be fully in control of your funeral service, or you can even say that you'd rather not have a funeral service at all. Specify if you want a particular, song, psalm, or reading included in your service. It's your funeral (literally).
Arrangements. You usually can buy a burial plot directly through a funeral director, but the process may vary depending on where you live and where/how you choose to be buried. You can choose to pay for your funeral costs up front to the funeral home, or you can allocate funds through your will or life insurance policy.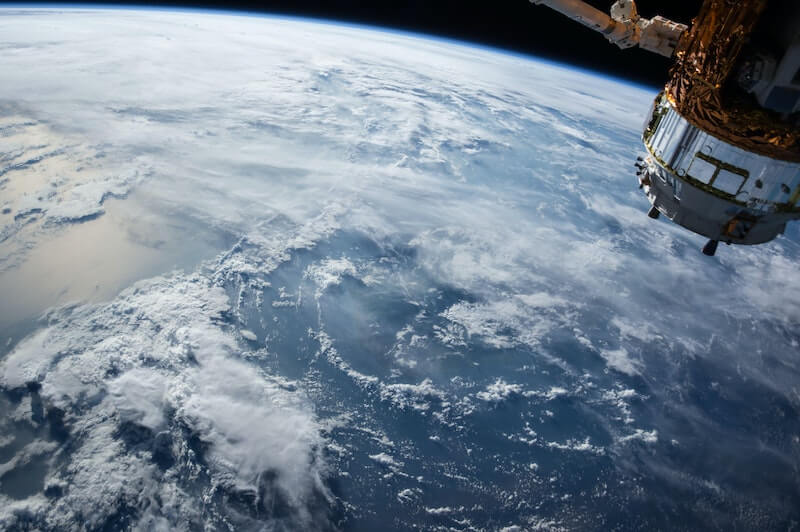 Start donating to charities you care about
What's more adult than being so organized with your finances that you've got extra funds left over to help out the causes you're passionate about?
Your contributions can take a few different forms. Cash donations are the most straightforward, which you can give on a one-time or recurring basis. If your cause of choice collects and distributes food, clothing, or other supplies, you can donate goods directly. (And it doesn't have to be just about money…If you have the time and flexibility, you can also phonebank, serve food, or offer your professional services to a cause, pro bono.)
As a cherry on top, charitable donations are tax deductible, so not only are your donations making the world a better place, they're also helping you save when tax season rolls around.
Pro Tip: To make sure the charity you're sending your hard-earned cash to is legit, do a bit of background research first via Charity Navigator. It's a site that we rely on ourselves when adding new partners to Lemonade's Giveback program.
Break bad habits
Smoking, nail-biting, Netflix-binging, skin-picking, oh my!
Bad habits slow us down, make us less healthy, and just plain suck. Now (yes, now!) is a great time to work towards breaking bad habits and building some new ones. Stop procrastinating, set an intention, and face your bad habits head-on. Here are some of the best books on the subject:
You can also download some habit-breaking apps to keep track of your progress:
Old habits die hard, but they're not invincible. You've got this.
Before we go…
In the immortal words of Ferris Bueller, "Life moves pretty fast. If you don't stop and look around once in a while, you could miss it." Basically, the most important thing is to take your journey towards adulthood one step at a time.
Looking for more opportunities for personal development? Read up on The Secrets to Creative Thinking, How to Hack Your Happiness, and How to A/B Test Your Way to Better Sleep. The 18-year-old you would be so proud!