How Much Does a Funeral Cost?
Celebrating your life comes with a price
Let's be honest, thinking about your own funeral might not be anyone's definition of a good time. But the whole thing becomes a little less scary when you have a plan, and have a basic idea of what it'll all cost. Plus, claiming some of your own agency in the face of the inevitable can be pretty rewarding!
Whatever you decide for your burial or memorial service will come with its own special meaning… and its own price tag.
We're going to take you through the costs of different funeral options, so you and your loved ones can thoughtfully plan for the future. We're also going to explain how applying for term life insurance quotes offered by Lemonade could help your loved ones cover the costs of your final wishes—yes, even if you want your remains launched into space.
Here's what we'll cover:
How much does a funeral cost?
According to a study by the National Funeral Directors Association, the average cost of a funeral and burial at a cemetery is around $7,600.
Keep in mind that much like a wedding, a funeral can be performed on either a shoestring or a sky-high budget—and everything in between. It all depends on your specific wishes, resources, and faith traditions.
There are a number of different costs that go into a funeral. Please note that not all expenses will be relevant to every funeral; it all depends on the individual's wishes or faith tradition:
Funeral home service fee ($1,500-$2,000): This includes making all the necessary funeral arrangements which includes: acquiring the death certificate, sheltering the remains, and handling any necessary permits.
Casket ($2,000-$10,000+): A metal or wood casket typically won't cost you more than $5,000. Much like a car, you can upgrade your casket with more expensive wood, fancy hardware, or luxury lining, all of which will drive up the price. You don't have to feel guilty about choosing an affordable option here—after all, this will literally be buried six feet underground. But hey, if you want to splurge, take a page out of Zsa Zsa Gabor's book: The former socialite was buried in a $40,000 gold-plated casket.
Burial plot ($1,000-$5,000): Even after you're gone it's all about location, location, location. The price of your plot depends on where the cemetery is and what amenities they offer. Most cemeteries offer couple or family plots, which tend to be more affordable. A premium plot at the Woodlawn Cemetery in the Bronx goes for a cool $1.5 million. That's New York real estate for you.
Grave liner or burial vault ($400-$5,000): Private cemeteries might require you to buy a grave liner to protect the casket once it's buried.
Viewing ($400-$1,000): Some families may opt for more than one viewing over several days leading up to the funeral to accommodate more people who wish to pay their respects. The least expensive option is to have a single viewing, the same day as the funeral.
Embalming/preparing the body (~$1,000): If you don't have a public viewing, these costs probably won't be relevant.
Flowers/wreaths ($600-$1,500): Popular funeral flowers include: lilies, gladioli, orchids, and forget-me-nots.
Clergy fee ($150-$300): It's customary to give a small honorarium to the clergyperson who performs the funeral service. Typically, this person also provides emotional support to the family before, during, and after the funeral service.
Headstone ($600-$4,000+): The price varies greatly depending on the style and material of headstone or grave marker. Lawn-level headstones are on the lower-cost end, with upright monuments being the most expensive.
Miscellaneous (~$600): Odds and ends like death certificates, hearse, transportation, and the obituary.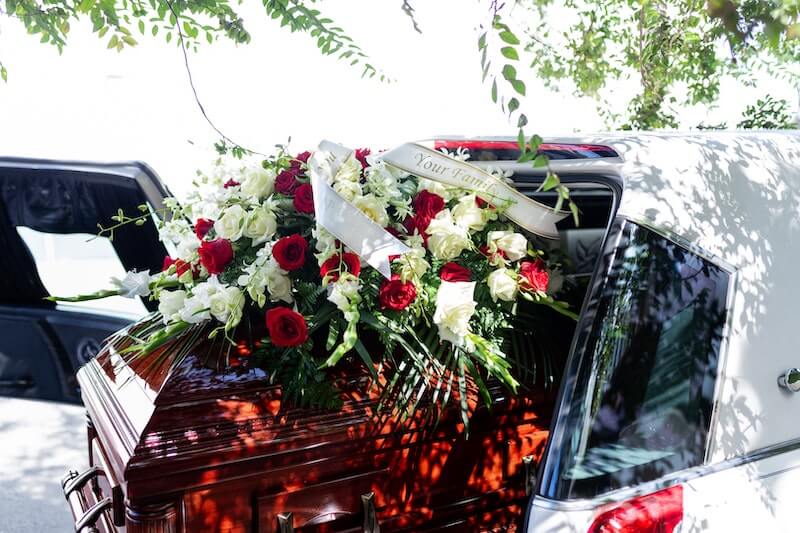 If you choose cremation instead, how much does that cost?
According to a recent study, around 44% of Americans say they would prefer to be cremated rather than undergoing a traditional burial–up around 40% from the 1960s.
Why is cremation trending in the funeral business? Well, there are a few factors, from cremation's smaller carbon footprint to a younger generation's desire to buck convention. Cremation also tends to come with a smaller price tag, coming in at around $4,000-$7,000.
A direct cremation, which doesn't involve a public viewing or embalming, can cost as little as $1,500. This might sound impersonal, but there are ways to make a direct cremation meaningful—including by staging your own personal ceremony to scatter your loved one's ashes at a significant location. You can learn more about direct cremation from author, public speaker, and licensed mortician, Caitlin Doughty.
These are some costs unique to cremation:
Cremation casket ($700-$1,500): A biodegradable casket is used during the cremation process.
Cremation (~$1,000): If you live in a small town, cremation itself can cost as little as $500, whereas the most expensive cremation in New York City could set you back up to $10,000.
Urn (~$300): Some people choose to keep remains in a metal or ceramic urn for their loved ones to hold onto. As an alternative, for around $130, The Living Urn offers a planting system that uses the remains to grow a tree, plant, or flowers. The company also offers an Eco Water Urn for those who wish to have their remains scattered at sea.
What are some alternative funeral options?
While there's no risk of the traditional American funeral completely dying out, there are some new trends on the horizon. In recent years, people are embracing creativity and sustainability, turning their last goodbye into a lasting statement.
Donating your body to science
Ever since the 1800s, medical students have learned the inner workings of the human body with the help of cadavers. Thanks to the generosity of the people who donate their bodies to science, we all benefit from advancing medical technologies and new generations of medical professionals.
Organizations like Science Care offer a no-cost option for donors and their families, where the cremated remains of the donor are returned directly to their loved ones after they have helped teach the next generation of doctors.
Green burial
For most of human history, a green burial was the standard. Remains are placed in either a shroud or biodegradable coffin, and are then placed in a shallow grave, surrounded by nature.
But this doesn't mean you can just make your backyard your final resting place. Check out a directory of sites that permit green burials around the U.S.
A green burial can cost anywhere from less than $1,000 to around $4,000, depending on the arrangements you make through a funeral home or green cemetery.
Conservation burial
If you're passionate about preservation, it's possible to take a stand even after you're gone. By choosing to be buried in a nature conservation, you make it much more difficult for future developers to take over that land. Conservation burial is sort of like hugging a tree for eternity, from beyond the grave.
In addition, with conservation burial, the fees often go in direct support of ongoing protection and management of the land. You can learn more about conservation burial from the Conservation Burial Alliance.
A last goodbye that's out of this world
These options are a little less conventional, but for your final (?) gesture in the physical world, the sky is, quite literally, the limit:
Space burial: Pay around $1,000 and give your cremains the opportunity to take a low-orbit journey in the atmosphere before coming down to Earth. You can also have your remains launched to the moon or deep space for $10,000+.
Cryonics Having your body frozen in suspended animation is not just for science fiction anymore. People who have their bodies cryogenically frozen hope that scientists can revive and save them sometime in the future, with their bodies and memories basically intact. Having your body cryogenically frozen can set you back a cool $200,000, but the Cryonics Institute claims to offer freezing services for as little as $28,000. (Unfortunately, you're on the hook for the bill before you're resurrected.)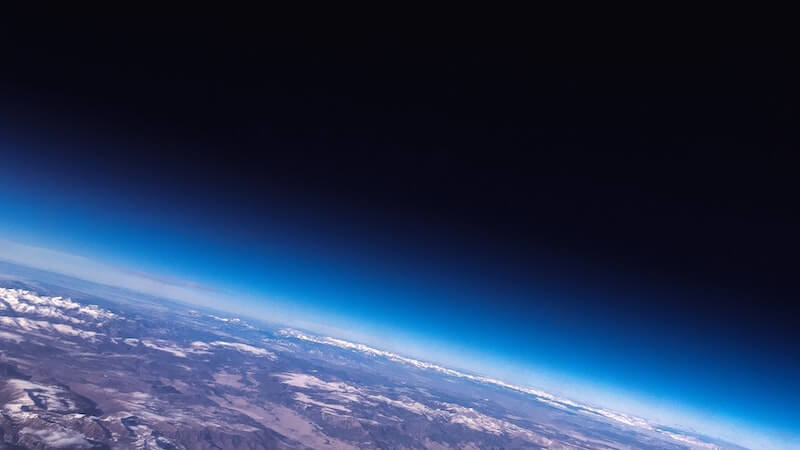 Help cover funeral expenses with term life insurance
As we've already discussed, there are funeral options to suit a wide range of budgets. But when you get down to it, a funeral can be a financial burden that could be difficult to manage, both emotionally and financially.
That's where life insurance can help.
Term life insurance helps provide financial protection for your family if you were to pass on unexpectedly during a predetermined period of time, or term. Lemonade's no medical exam life insurance offering provides a one-time, lump sum payment to your loved ones or family members (called 'beneficiaries,' in insurance speak), whom you select. 
Your loved ones can spend this payout, aka 'death benefit,' without limitations, using it for funeral costs, mortgage or car payments, or any other needs. Take note that death benefits are usually income-tax free. Lemonade currently offers coverage from $50,000 to $1.5 million with premiums starting at $9/month.
Before you buy a life insurance policy, you might want to chat with an insurance agent or a financially savvy person you trust.
Before we go…
For thousands of years human beings and even some species of animals have performed rituals surrounding the death of a loved one. It is in our deepest animal instincts to mourn, show respect, and come together as a community. Love is a powerful thing.
We hope that reading this helped you understand that, no matter the budget, you can create a meaningful and beautiful occasion.