Good for your pet. Good for the world.
Pet insurance designed for social impact
Lemonade's pet insurance gives you the coverage your pet actually needs. Plus, premium dollars that don't go toward paying claims are donated to charities that you care about—that's what we call Lemonade's Giveback.
After you get a Lemonade Pet, Homeowners, Renters, or Car insurance policy, you're asked to select a charitable organization from a pre-vetted list. To date, the Lemonade community has donated over $4 million to nearly 100 nonprofits. In 2021 alone, a whopping $2,303,381 went to over 65 charities, including animal-focused groups like the SPCA International and the Humane Society of the United States. 
Lemonade first partnered with the Society for the Prevention of Cruelty to Animals International (SPCAI) in 2018. Last year, Lemonade donated $295,785 to help rescue animals in need. No other pet insurance company can claim to be making a difference in the same way.

The coverage your pet actually needs
Providing the best possible life for your pet can mean anything from giving them belly scratches to forgiving them when they ruin your favorite pair of shoes. That's why we created our dream pet health insurance—a major part of what it means to take the best possible care of your pet.
A base policy helps cover things like diagnostics, medications, and surgeries. We've also got additional preventative care packages, including one that's tailored specifically to puppies and kittens, with coverage for vaccinations, spay and neuter, and more.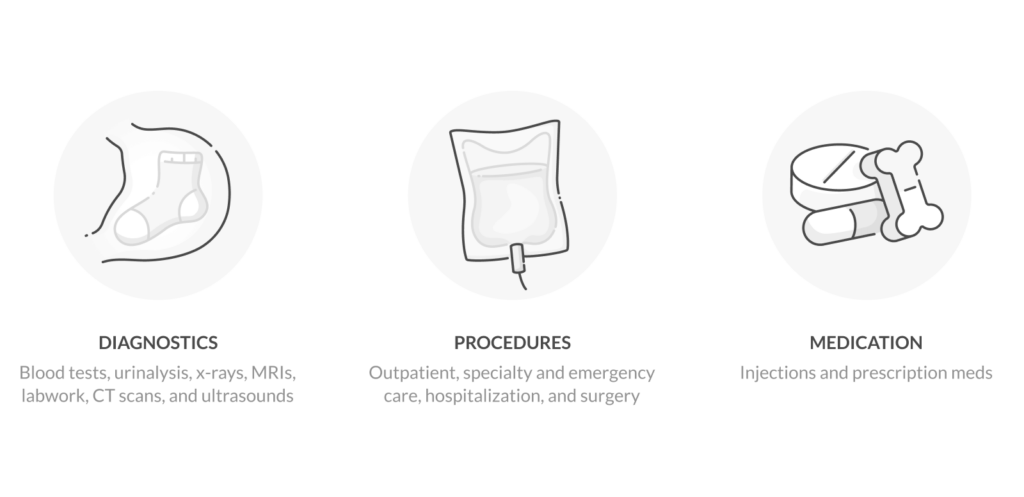 What people are saying about Lemonade Pet