If you're anything like us, your laptop joins you through big portions of your day as an expat. Starting from your day job, to checking out your favorite pics, or sifting through Netflix, your laptop is your device of choice.
So it would be really bad news if something were to happen to it— if you were to spill coffee on it, it were to get snatched from your favorite coffee shop, or if you accidentally were to drop it. Even if your data is safely stored in the cloud (we hope you do regular backups!), having to buy a whole new device hurts—especially if you don't have any insurance coverage to reimburse you.
So, what are your actual coverage options in Germany? Does the manufacturer's warranty apply to laptop theft? And what about other cases, such as water damage or damage due to overvoltage?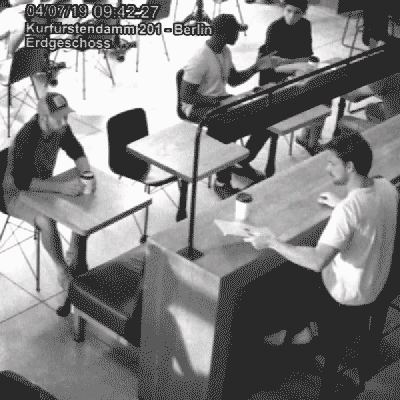 __________________
TL;DR
If you have contents insurance, your laptop is covered as a part of your 'contents' cover—for damage caused by fire, tap water, or burglary. If you want to be covered for theft from outside your home, you'll need to add the Lemonade Anti-theft package.
If you happen to damage someone else's laptop, your personal liability insurance will have your back.
Usually your German laptop comes with a 24-month retailer's warranty and a manufacturer's guarantee.
According to German consumer center experts ('Deutsche Verbraucherzentrale'), a separate laptop insurance policy—in combination with your contents policy—isn't worthwhile.
___________________
If you'd like to dive deeper into the fascinating world of laptop insurance, we'll answer these questions and more:
Is my laptop covered under my contents insurance?
Here's some good news: German contents insurance, also called home contents insurance, covers your laptop, and basically everything else you own. So, your laptop is covered for the 'perils' listed in your policy: that's the bad things that could happen to your stuff that insurance will cover, like vandalism, burglary, and fire.
That means you're covered if someone breaks into your place and steals your laptop. Or, if an apartment fire destroys your belongings, including your precious device (we hope this never happens to you!).
Here's a list of all the 'perils' covered by your contents insurance ('Hausratversicherung'):
Fire, smoke & explosion
Windstorm & hail
Water damage caused by an
unintended leakage of tap water
Burglary
Robbery
Vandalism
As we've just established, burglary and robbery are covered by your contents insurance. However, if someone steals your laptop from somewhere that isn't your home, such as the public library or your neighborhood poke place, your standard contents insurance isn't likely to cover you.
But do not despair, we've got you covered! We'll tell you all about a way to protect your laptop against theft from outside your home (spoiler: with the Lemonade Anti-theft package).
In a rush and have no time to spare? Here's a shortcut to everything you need to know about the Lemonade Anti-theft package.
Good to know: If you accidentally cause damage to someone else's laptop—if you, for instance, step on your roomie's device and the screen cracks—your personal liability insurance ('Private Haftpflichtversicherung') has your back. If you're insured, that is.
However, German liability insurance doesn't cover damage you've caused to your own laptop (this is called 'Eigenschaden' in German). So, if you spill some caffe latte on your laptop or drop it, this won't be covered—neither by German contents nor by liability insurance. And contrary to renters or homeowners insurance policies, there's no way to add extra protection, for 'accidental damage' to your German policies either.
Now that we've gone over what is and isn't covered by German contents insurance, let's have a look at alternative ways to insure your device.
What's covered by your manufacturer's guarantee? And what's a German warranty?
If you've assumed that your newly acquired laptop comes with some coverage, you're not wrong. These coverages in Germany are called guarantee and warranty—similar to ones offered in the US. They typically cover things like defective keyboards, hard drive failures, and mechanical breakdown caused by product faults.
If you're confused about the differences between these coverages, don't worry, we've got your back. Let's spell it out:
The German guarantee ('Garantie') is provided to you by the laptop manufacturer, and is either free or costs a small fee. An example of a guarantee would be AppleCare, provided to you by Apple themselves.
The kind of protection included in the 'guarantee' varies between different manufacturers.
Typically, it's limited to issues and damages arising from the manufacturing process (so instances during which you accidentally trip and step on your laptop aren't covered).
The German warranty ('Gewährleistung') is provided to you by the dealer/retailer. It's based on the assumption that within the first 24 months after purchase, you can expect any device (e.g. your newly acquired MacBook Pro) to work flawlessly. If this isn't the case, and the laptop was damaged, the dealer is legally liable for it, and you're able to file a claim. If you do so within the first six months, chances are that they will fix the broken parts or replace the whole device. After six months, however, you'll probably have a harder time proving that your laptop was damaged when you got it.
To sum up, both guarantee and warranty cover certain types of laptop damages such as faulty keyboards or a scratched exterior. However, you need to be aware that after purchase, they're only active for a limited time frame. In addition, neither of them offers theft protection.
Is my work computer covered with contents insurance?
No, your company's computer wouldn't be included in your contents policy.
Why not? Well, because you don't technically own it. Contents insurance only covers belongings you actually own.
So, if your employer has given you a work laptop and this laptop gets damaged, their insurance—and not yours—will usually cover it.
However, there are some exceptions where their insurance wouldn't kick in either.
Do you remember the scene in Friends where Chandler vandalizes his own office together with one of his work colleagues? Well, in the real world, Chandler would definitely not be covered.
If you cause damages to your equipment on purpose, you're responsible and will have to pay. The same applies in cases where you've behaved negligently. If you leave your work laptop on the table of a coffee shop to get yourself a cup of coffee and it gets stolen, you'll have to pay for a replacement.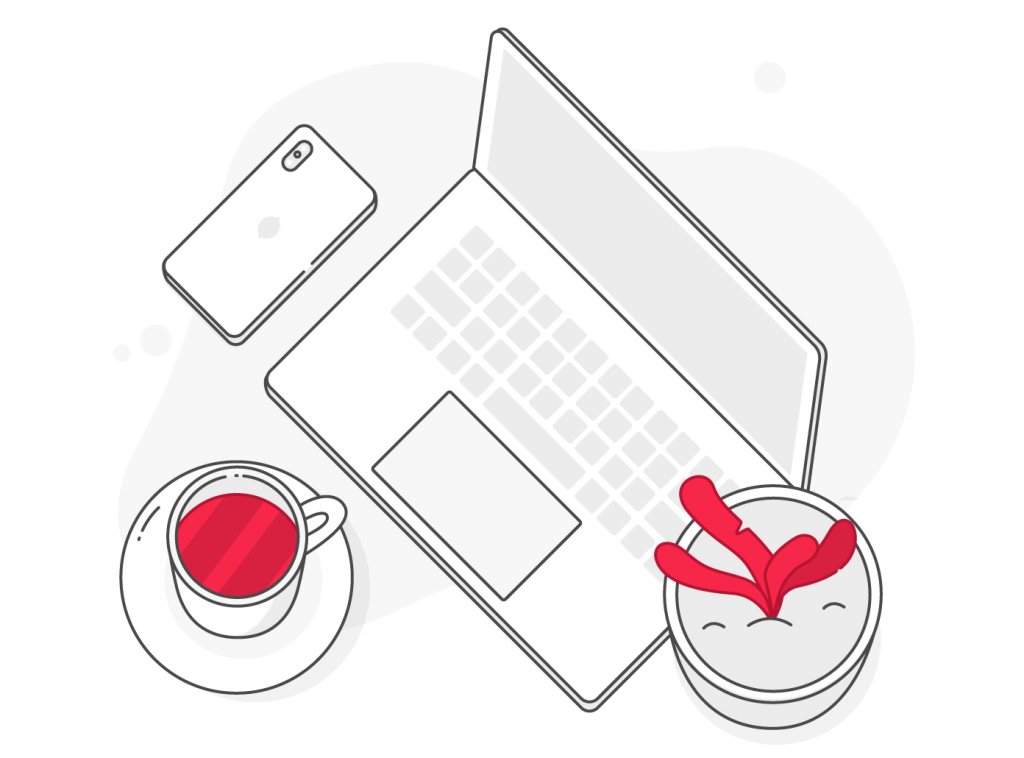 Are there cases in which your own content insurance would cover damages to your work laptop?
There might be.
If you use your laptop for work, but not predominantly, it could be covered by your insurance.
If you're freelancing for instance, and you split your laptop 50/50 between your job and your spare time, your contents insurance might help you out in case of damage. However, only if it got damaged by a covered peril, such as a tap water leakage from your washing machine or a burglary.
Another small disclaimer: Your insurance provider would only refund you for half of your laptop's value, basically the half you're using for your personal life.
So, after reviewing your options —do you feel like you're sufficiently protected with contents insurance, guarantee, and warranty?
Should you get a separate laptop insurance policy?
Let's get some expert's opinion on this topic: The German consumer association ('Deutsche Verbraucherzentrale') was quoted by the popular German newspaper, 'Süddeutsche', that separate laptop insurance isn't worth getting —especially if you already have a contents policy to begin with. They think it's not only redundant, but it can also get pretty pricey.
One last question remains: How do you insure your precious laptop from theft without breaking the bank?
How do I insure my laptop with contents insurance?
If you decide to protect your laptop (and the rest of your stuff) with contents insurance, getting a policy with Lemonade is easy.
All you need to do is apply for an insurance policy, which takes less than 2 minutes:
1. Download the app
2. Answer a few easy questions
3. Get your policy (and the peace of mind that comes with it) in seconds
Lemonade contents insurance covers all your things that you usually keep in your home from property damage and loss. Namely, we cover perils such as fire, burglary, vandalism and water damage.
To insure your belongings, including your beloved laptop, expensive smartphone, and any other electronics against theft outside of your home, you can simply add the Anti-theft package to your contents policy. The package even covers you on trips abroad for up to three months.
If you have any additional questions about laptop insurance cover, feel free to check out our FAQs, and if you're ready, go ahead and take Lemonade for a spin—it'll take you less time than restarting your laptop.