By now, you're probably well aware that Germans love protecting themselves against all kinds of possible (and even impossible) scenarios. According to Statista, Germans hold an average of six insurance policies, and spend approximately 1,500 Euro a year on insurance (this might not sound like much to you, but trust us, given how much things cost in Germany, it's quite a lot.)
The question is, now that you've made Germany your home should you give into German peer pressure and get yourself a bunch of insurance policies? Where would you even begin?
In order to answer these questions (and more!), we'll take you on a journey deep into the heart of German insurance. Don't worry, it's less complicated (and more fun!) than it might sound.
Here's what we'll cover:
Which insurances are mandatory in Germany?
Some insurance policies are much more than a mere 'nice to have' and are actually required by German law. Let's get right to them!
Health insurance.
Getting health insurance in Germany is mandatory. However, in contrast to the U.S., German health care is quite affordable to the broad public. More on that in a bit.
So, what does it cover? Generally, German health insurance reimburses you for things like medical treatment costs and required meds (much like U.S. health-insurance).
Health insurance in Germany can be divided into public health insurance (gesetzliche Krankenversicherung, or GKV) or private health insurance (private Krankenversicherung, or PKV). So, what are the differences between these coverages?
Public health insurance. The German public medical system is pretty good, and in most cases, there is no real need to get private insurance. Each month, a percentage of your monthly salary is automatically deducted to cover your insurance premium (currently 14.6%). This means your premium depends on your income, rather than your age or health. Plus, public health insurance providers cannot reject insuring you based on your past medical history.
Private health insurance. First things first: Not everyone is eligible for private health insurance in Germany: Only if your salary exceeds 64,350 Euros a year (5,362.50 Euros a month), you can get yourself private insurance. However, if you're self-employed, freelancing, a practicing physician, or a civil servant, this rule doesn't apply to you, and you can simply go ahead and get private health insurance anyways, even if your income is below the minimum.
In contrast to public health insurance, the premium for your private health insurance will depend on your age and overall health.
Car liability insurance ("Kfz-Haftpflichtversicherung").
Anyone who's driving a car in Germany (or any other motorized vehicle), needs insurance for it – just like in the U.S.. Without getting a basic car liability insurance policy, you can't even register your car in Germany.
But what does it cover?
Your car liability insurance offers coverage in case of bodily injury or property damage to other people (or their stuff) as a result of your actions. So, if you unintentionally cause an accident that injures others (which we hope will never happen!), your insurance will help you cover their medical bills and car repair.
Btw, in case you want to protect yourself against damages to your own car, you'll need additional insurance – you can either go with partial comprehensive coverage (Teilkasko) or full comprehensive coverage (Vollkasko).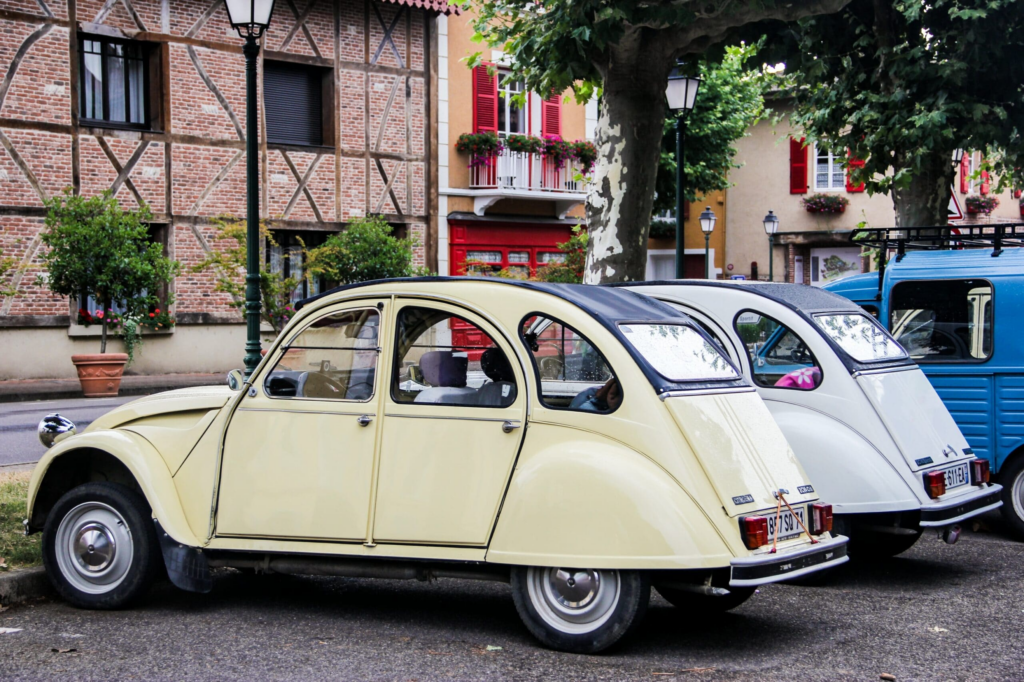 Professional liability insurance ("Berufshaftpflichtversicherung").
This kind of insurance is only mandatory if you work in an 'advisory role', like a doctor, lawyer, or architect.
As its name already implies, it falls under the category of liability insurances – which means it's all about other people and their things (in contrast to your own stuff). More explicitly, professional liability covers damages you cause to others while you're engaged in some kind of self-employed professional work.
To make things more tangible, imagine the following scenario: You work as a tax advisor and notice that one of the tax assessments you're reviewing is incorrect. Unfortunately, you notify relevant parties too late. Shoot. Your miss leads to your client not getting back the money she deserves. Luckily, your professional liability insurance will cover the financial damage you've caused her.
Dog liability insurance.
Obviously, this insurance policy is only relevant for you if you actually… own a dog (duh!). Dog liability coverage protects you in case your fur baby causes injuries or damages to others. When it comes to certain federal states, such as Berlin, Hamburg, and Lower Saxony, this insurance is mandatory. For other federal states, such as Bremen, Hessen and Nordrhein Westfalen, you only need to get dog liability if your dog is considered a 'dangerous breed', such as Rottweilers or Bull Terriers.
By the way, if you're the proud owner of a different kind of (small) pet and they cause damage to other people's belongings, this would be covered by your personal liability insurance (which we'll get to in 2 seconds!).
Now that we've reviewed the (long) list of mandatory insurances, let's get to the core of our post: The smart insurance policies to have in Germany.
Which insurance policies should I get as an expat in Germany?
To answer this question, let's quickly review the basics of how insurance serves you in the first place. In a nutshell: It's here to help you out if things go really south. Basically, events that you won't be able to pay for out of your own pocket. Insurance protects you from losing everything from one moment to the next.
Keep in mind: Insurance only makes sense for situations that can potentially lead to your complete financial ruin. If you can easily cover costs yourself, there's no reason to get insured in the first place. For example: If you cause an accident that seriously injures several people, you could be liable for millions in damages. However, if you drop your MacBook, it will likely cost around 1,000 Euros to replace the whole thing.
You won't be able to pay for scenario number one out of your own pocket, whereas number two might leave you temporarily broke, but realistically, it isn't completely unaffordable for the average person.
But enough about the theory. Here it is, an overview of the most important insurance policies you shouldn't skip while living in Germany:
#1 Personal liability insurance ("Privathaftpflichtversicherung")
Contrary to American liability coverage, which is part of your renters insurance policy, German liability is its own standalone, and rather comprehensive insurance policy. German liability coverage starts at several million Euros in coverage.
Here's a quick summary of what personal liability is all about: This insurance covers you if you accidentally injure others or cause damage to their stuff. Protection ranges from minor mishaps, like if you spill red wine on your bestie's sofa, to more dramatic cases, like if you're responsible for chronic third-party injuries. Btw, your liability insurance also applies to your rental apartment, so if you accidentally cause any damages to your landlord's shiny parquet floor, this is covered as well.
Good to know: Damages – especially if other people get seriously injured due to your carelessness – can run into the millions. To protect you from these kinds of scenarios, private liability insurance seems quite worthwhile. In addition, your personal liability will defend you in court if necessary – against unjustified claims against you by a third party.
And the best thing, apart from comprehensive protection? It's pretty cheap. Lemonade liability policies start at just 2 Euros a month and can be canceled any time.
Despite its clear benefits and affordable premiums, according to the Statista Global Consumer Survey of 2020, the number of uninsured people is still quite high. In their sample of 2,000 18-64 year olds, 34% didn't have personal liability insurance.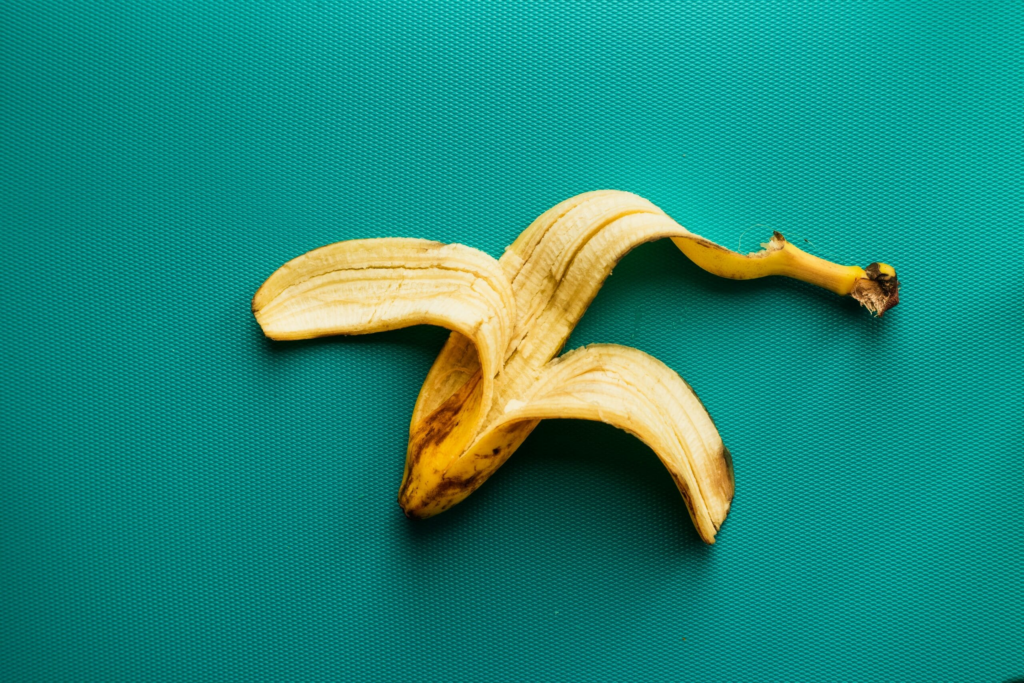 #Contents insurance ("Hausratversicherung")
Contents insurance, or household contents insurance, is pretty similar to renters insurance (excluding liability, which we've just mentioned).
It covers your belongings against damages caused by: fire, smoke, explosion, burglary, robbery, vandalism, windstorm, hail, collisions by vehicles or aircraft to your home, and water damage caused by an unintended leakage of tap water, like burst pipes or appliance leaks, or leaking waterbeds and aquariums.
As you can see, contents insurance covers a whole range of possible (unfortunate) events. Imagine the following scenario: A water leak destroys all of your stuff, including your expensive vintage record player and Bose headphones. Shit happens, but you'll be relieved if you've planned ahead and gotten yourself some contents insurance.
Small disclaimer: Getting this insurance is only worthwhile if you actually own stuff. If you're a devoted minimalist and your possessions include a few select items such as your toaster and four folding chairs, it might not be worthwhile to get coverage. Even if worse comes to worst, you could still manage to replace your belongings yourself.
To sum it up, your consideration should be: Can I easily replace all of my belongings with my own money? If your answer is no, like for the majority of us, then it's time to get yourself some contents insurance. (Maybe try out Lemonade's content policies?)
#Homeowners insurance ("Wohngebäudeversicherung")
Skip ahead, if you do not currently own a house or apartment.
In general, homeowners insurance covers similar scenarios as contents insurance, namely damages due to fire, water etc. However, while contents insurance covers your stuff, homeowners insurance covers damages to the building, or built-in structures such as your heater, or the parquet floor.
Imagine a leaky washing machine ruins your wooden floors and the bottom of your doors – leading to some pretty extensive damage. Luckily, homeowners insurance can help you out.
One more thing: We recommend additional protection against natural hazards, such as floods, landslides, or lightning which in most cases you can easily add to your existing contents or homeowners policy.
#4 Travel health insurance abroad ("Auslandsreisekrankenversicherung")
Is the expression 'wanderlust' a frequent staple of your vocabulary? Does your new European residence give you the perfect excuse to discover all of the neighboring countries? If you answered "yes", you should probably think about getting additional health insurance for when you're traveling outside of Germany. These policies are very affordable – according to the German finance magazine, Finanztip, you can buy them for less than 10 Euros a year.
If you get sick abroad or need medical care, this insurance will cover the costs. However, since the pandemic's not completely behind us yet, you should make sure Covid coverage while abroad is included as well.
#5 Disability insurance ("Berufsunfähigkeitsversicherung")
Essentially, this insurance covers you for cases in which, for health reasons, you can no longer work. In these circumstances, the German welfare state will step in, but in most cases their monthly payments (also called "Erwerbsminderungsrente") aren't enough to make ends meet. So, disability insurance can serve as an additional security.
However, if you're considering this coverage, be sure to read up on the subject – for example, if you belong to the group of civil servants, disability insurance may not be the right choice for you.
#6 Term life insurance ("Risikolebensversicherung")
This insurance gives your family (or others you've chosen) financial support , in the event of your passing.
Life insurance makes sense if you are your family's main breadwinner and they would significantly struggle making ends meet without your financial support. For example, if your better half is left behind, and still has to pay off a big mortgage, as well as support your kids, the insurance would help provide for them.
If you are single and no one is financially dependent on you, getting life insurance might not make much sense for you.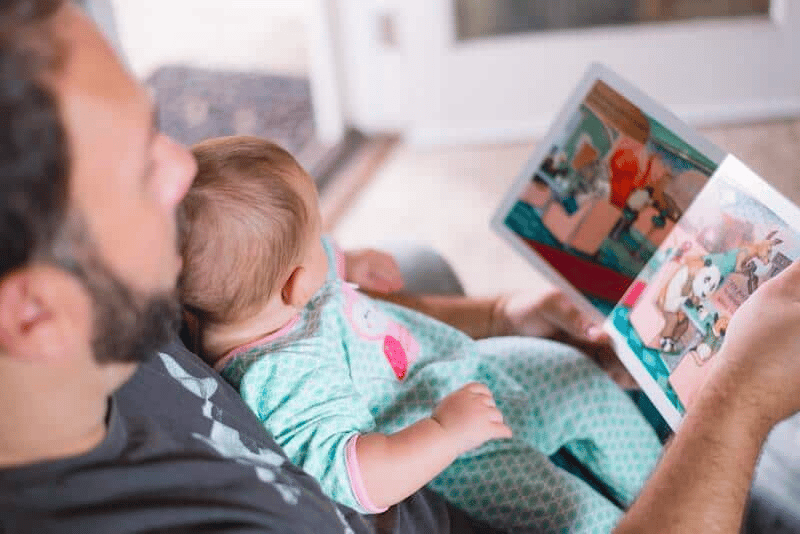 When should you think twice about insurance?
As mentioned above, you can definitely skip any insurance for damages you could easily pay for yourself.
According to the German consumer protection association, Verbraucherzentrale, electronics insurance ("Geräteversicherung"), for your laptop, eyeglasses, and cell phone, are usually considered unnecessary. Like we've mentioned  above, even if it's really tough if your phone becomes unusable, it usually doesn't mean complete financial misery for you.
In addition, certain damage to your electronic devices might already be covered under your existing contents insurance, or by your manufacturer's warranty or guarantee. However, this depends on each individual case and separate electronics insurance might make sense if you've got a very expensive and/or new device.
Another insurance that often pops up in the context of 'useless insurances' is glass breakage insurance. Certain glass elements, like your TV table, may already be covered under your content's policy, as long as damage to it was caused by an insured event. German non-profit consumer organization, Stiftung Warentest, also comments on the subject of glass breakage: "Only if your home has many glass surfaces, for instance, or if you have a winter garden, maybe then you should consider separate glass breakage protection."
Last but not least, you can go ahead and skip luggage insurance ("Reisegepäckversicherung") and passenger accident insurance ("Insassenunfallversicherung'". The latter's coverage largely overlaps with your car insurance.
Before we go
We hope our overview has been helpful in the pursuit of the perfect German insurance coverage. However, we would like to emphasize that you shouldn't just rely on the 'one-size-fits-all' principle. Instead, it's worth exploring which insurances fit your individual (expat) needs and lifestyle.