Your Ultimate Moving House Checklist
How to prepare for a move, without the stress.
So, you've finally landed a new flat in the big city. It's all smooth sailing from here, right?
Well, not completely. Now's the time for that little thing called moving. Procrastination might have worked all throughout uni, but when it comes to moving into a new flat, it's important to prepare for your move early, lest you forget anything. Let's not let the latest Netflix binge get in the way of packing, and organising for the next tenant to take your place.
One of the biggest hurdles in preparing for your move can be organising your to-do's. From nailing down a removal company and packing, to updating your contents insurance (which takes less than a minute with Lemonade!), all of these tasks left unorganised will only add more hassle to the moving process.
But guess what? Moving doesn't actually have to be stressful, as long as you have your ducks in a row! Bet you no one's ever told you that….
We've done the dirty work of creating the ultimate moving home checklist, so you don't have to. Follow our tips to a tee, and you won't be eating takeaway for a month, or saving all of your packing until the last minute. It'll save you heaps of stress, and aspirins. We promise.
So without further ado, here's your ultimate moving checklist.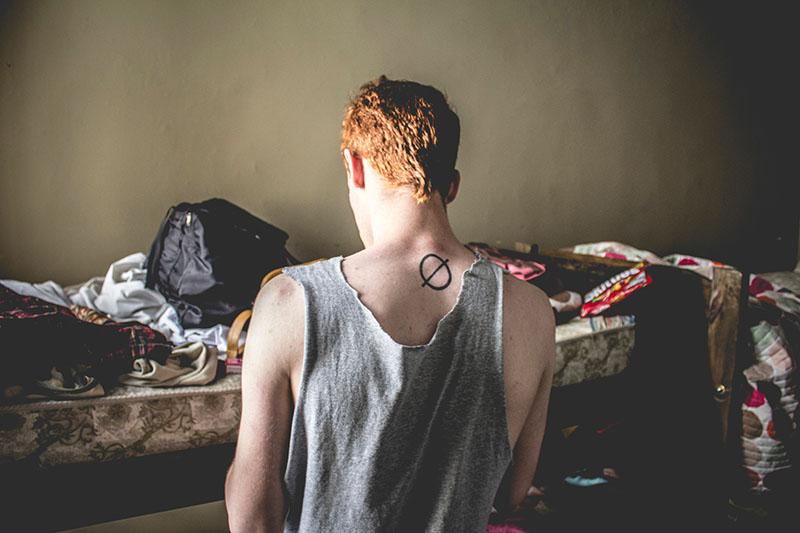 What to do before your move
Two months prior: Plan ahead, get organised
1. Inhale… exhale. You've got this.
2. Choose a move-in date. Pro tip: Move in the middle of the month for better rates with your removal company—if you choose to use one, and move on a Friday so you can spend the weekend unpacking (joy).
3. Ask for time off from work if you're moving on a weekday.
4. Check to make sure your contents insurance policy lasts until your move-out day. (Having a lapse in cover during your move could prove troublesome if something were to happen to your belongings in transit)
5. Take measurements of the new property, so you'll know which furniture will fit. Don't forget to measure the door, and stairway to avoid any moving day nightmares.
6. Set a budget for your move, taking into account the cost of a removal firm, boxes, supplies, etc.
7. Calculate how much extra cash you'll need to save over the next few months to make up for the moving costs, and set a tighter budget for your day-to-day spending.
8. Do research on the different removal companies available in your new area, and get an estimate from each of them. The more you dig into this, the higher the chance you'll save some serious cash.
9. Book your removal company. When you do, make sure to do these things:
Tell 'em about any additional services you'll need, like extra stops at your storage unit
Read over the contract before signing anything
Get written confirmation of your moving date and costs (store this in your Google Drive!)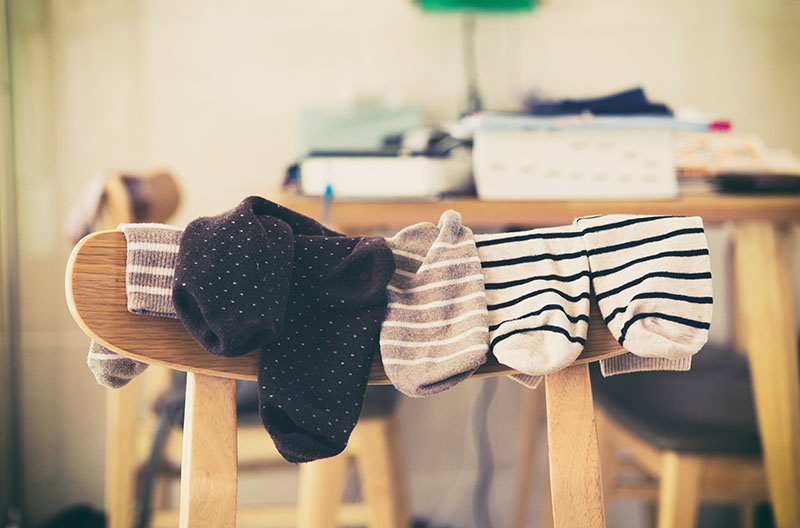 Six weeks prior: Sort through your stuff
1. Reach out to a friend who's also moving to sulk about how many things you have to do (no jokes, it'll be helpful to have a mate throughout the process).
2. Declutter your belongings, and figure out what you want to get rid of. Put them into two categories: To sell, and to donate .
3. Calculate the value of the things you want to sell.
4. Post the stuff you want to get rid of on a local Facebook group, eBay, or better yet, have a garage sale party at your house
5. Designate a few donation boxes for the things you want to give away. Schedule a pickup, or mail your clothes to organisations like TRAID or Oxfam.
One month prior: Tell the world, prepare to pack
1. Pick a date for your move out party (you deserve it!). We suggest holding it no later than 3 weeks before moving out.
2. Send out invites to your moving party!
3. Start gathering boxes for the stuff you're going to keep. Ask your local retailers, supermarkets, businesses, or off licences to use their extra boxes. Also, check out the Ebay free section. These things add up.
4. Notify these interested parties of your new address:
Your bank and credit card provider
The DVLA (for your driving licence and vehicle registration)
The electoral roll
Your employer's HR department
Magazine/newspapers you subscribe to
Contact your utilities providers to cancel/transfer your utilities
Generally, we'd recommend you set up a redirect for your personal mail, here's how.
5. Get a new contents insurance policy for your new flat (and make sure to set your move-in date as your effective date!)
6. If you have a furry friend, ask a friend to watch 'em for the day—it'll help you destress instantly.
7. Gather your moving boxes, and label each box with (1) the room it's destined for and (2) a number. Make sure to label on the side of the box, not the top, so you'll be able to see it when the boxes are stacked.
8. Make a packing playlist—ideally, one with songs you love to sing along to, or songs that bring back old memories. It'll ease the pain.
9. Start packing. You know what to do. (Jk, we'll provide a step-by-step.)
10. Pack the things you don't use often, like out-of-season clothes or dusty kitchen equipment.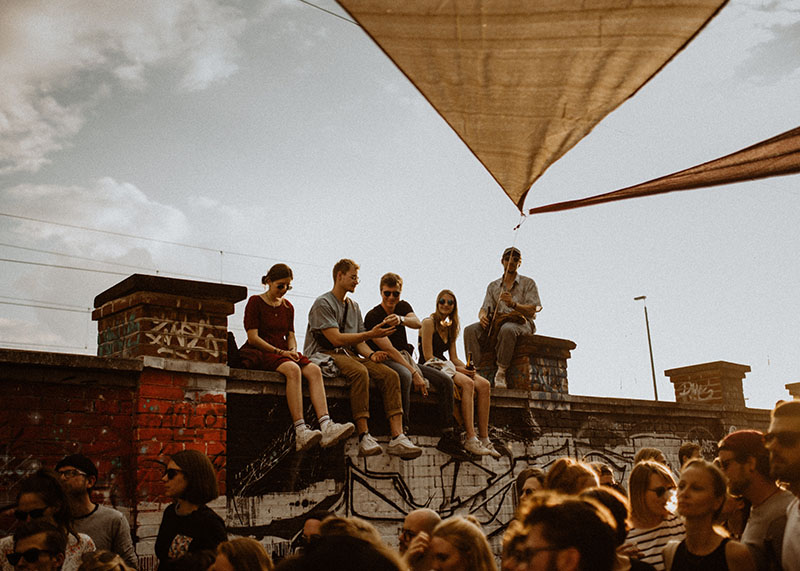 Two weeks prior: Start packing and get ready to leave
1. Host your move out party, whether it's a simple dinner party with your closest friends or an all-out banger. (Btw, keep the rowdiness in check with your deposit in mind.)
2. Slow down on grocery shopping. Start using up things you don't want to move, like the rest of your matcha tea or chickpea pasta.
3. Find out from your new building if there are any move-in requirements (e.g. having an active contents insurance policy before move in)
4. Take pics of your electronics (e.g. TV) plugged in, so you won't have any trouble assembling them in your new house.
5. Now, the real packing begins. And once again—Inhale… Exhale…
6. Pack up your kitchen. Make sure to put each item in boxes labelled 'kitchen' (unless they belong in another room, duh. But to be fair, who doesn't want a mini beer fridge in the bedroom?). Here are a few packing hacks to get you going:
7. Wrap breakables, like glasses or fancy hand-me-down china, in sheets or towels (sticking some pairs of socks inside hollow objects can also help).
8. Put polystyrene or paper plates in between breakable plates to avoid disaster
9. Put knives in oven mitts or wrap 'em up in tea towels to prevent injuries
10. Donate any unused food to your local food bank
11. Start packing up your room, minus the essentials you'll need for the next two weeks. Here are some hacks:
Pack heavier items in suitcases
Put all clothes on the hanger in black bags (rather than taking them off the hanger)
Put jewellery in egg cartons to keep them from tangling
Put any valuable/sentimental items in a separate box, to keep a close eye on them during moving day
12. Set aside an 'essentials box' (more on that soon)
13. Pack up stuff in other rooms you won't need over the next 2 weeks (and make sure to have your playlist jammin' in the background)
14. If you're moving to a new part of town, cancel your membership at the gym, yoga studio, etc.
15. Schedule a cleaning service to clean up your flat a few days before moving out.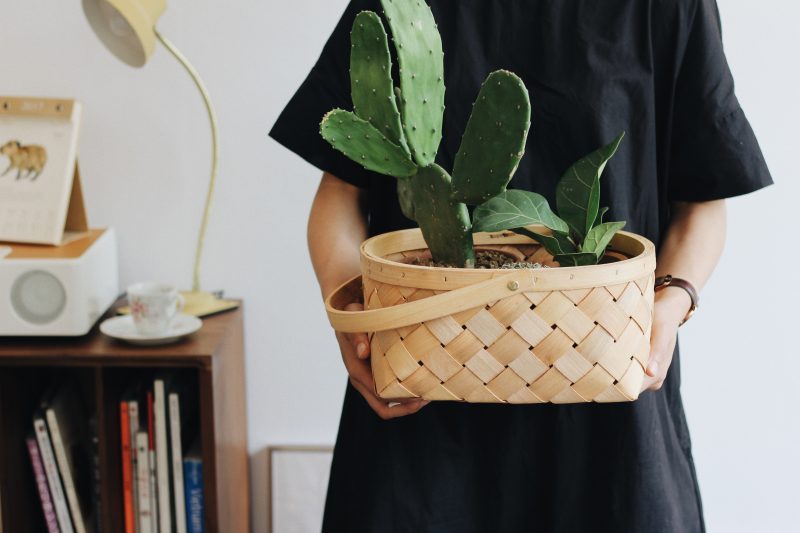 One week prior: Sort out the small stuff
1. Prep a week of meals, because the last thing you'll want to do this week is cook.
2. Research the best spots to grab a quick bite around your new home, so you can have a well-deserved food break while you're unpacking.
3. Backup your computer—if something goes wrong, you'll be thankful you have all your stuff in one place.
4. Reconfirm the arrangements (pick-up, time frame, price, etc) with your removal company.
A few days prior: Finish up, clean up
1. Pack an 'essentials box,' and put in anything you think you'll need for the first 24 hours in your new flat: toiletries like your toothbrush and toothpaste, mobile phone charger, loo roll, a change of clothes, laptop and charger
2. Paint your flat (either yourself and some mates, or bring in a painter)
3. Pack up the rest of your stuff (!!)
Make sure to keep your valuables, such as important documents, separate and in an accessible place. If possible, keep them with you/ in your own car on the day you move.
4. Make sure your flat is squeaky clean for the next tenant.
5. If you own plants, give them a break from watering so they're not heavy (or dripping) on the big day.
6. If you have smaller plants, pack 'em in your moving boxes. Be sure to pack paper around the base of the pots to hold them in place, and punch air holes in the boxes to let them breathe.
7. If you're bringing your fridge with you, empty, clean, and defrost it at least 24 hours before the move. Lay a towel in front of it to absorb excess water.
8. Draw some cash to tip your movers.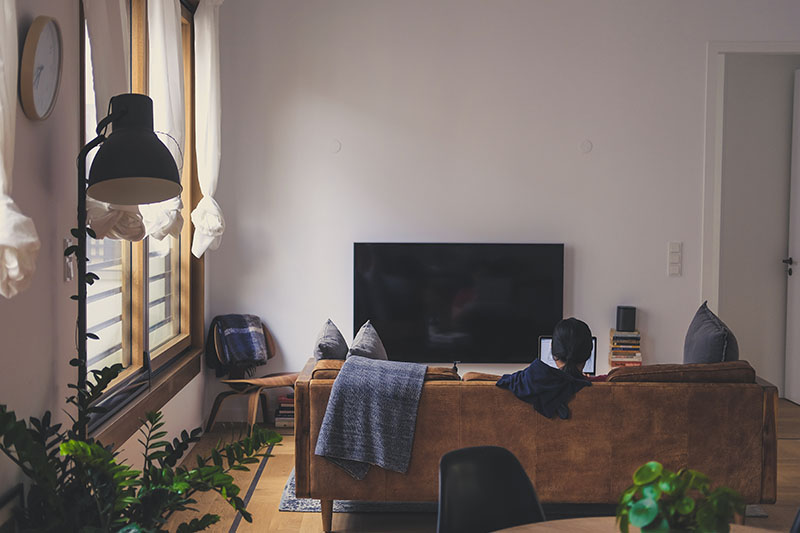 What to do during your move
Moving day: Double check everything, and say hello to your new home!
1. Take pics of your old home to prove it's in prime move-out condition (and to document this big moment!)
2. Take precautions to make sure you're not locked out—string an elastic band around one door knob, cross it over, and wrap it to the other side to keep the door from locking
3. Do a final walk-through your flat, and ask yourself these things:
Are all the windows closed and locked?
Did you forget to take anything?
Is the heater turned off?
Is the water shut off?
Have you turned in all the keys?
Are all the doors closed and locked?
4. When you arrive in your new flat, make sure your moving company puts each box in the room it's labelled for.
5. Double check to make sure all your boxes are there, and nothing is damaged.
6. Tip your movers!
7. Once the movers leave, make your bed and unpack your shower stuff. So whenever you're craving a post-move nap and shower, you'll be ready to go.
8. Take pics of your new flat to show to your landlord once you move out, because you'll want your deposit back!
9. Unpack your other essentials: towels, dishes, lamps, anything work-related, and your pet supplies.
10. If you feel up for it, introduce yourself to your neighbours.
11. Breathe in, breathe out, and take it all in. You did it.
Still looking for the right flat? Whether you're searching in Brighton or Liverpool read these 12 questions you need to ask when viewing a house.
And once you're settled down in your new home maybe check out Lemonade contents insurance, and keep your stuff covered: