Raise your hand if your were a bit chilly ringing in the New Year.
Don't worry, you weren't alone.
According to data from the Southeast Regional Climate Center, the following cities shivered through a record-breaking cold stretch from the end of December 2017 through to January 2018:
Bangor, Maine

Worcester, Massachusetts

Buffalo, New York

Flint, Michigan

Green Bay, Wisconsin

Duluth, Minnesota

Rockford, Illinois

Waterloo, Iowa

Lincoln, Nebraska
In fact, it was so cold and stormy that "Winter Storms" was trending in Google, right next to Super Bowl and the Golden Globe Awards; the winner of this year's Golden Globe went to something called a "bomb cyclone."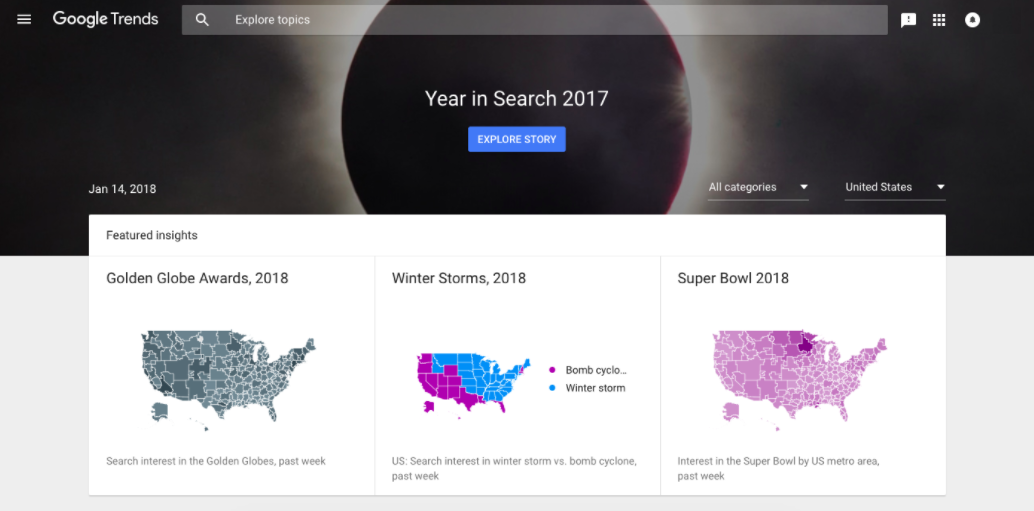 Popular Science has a relatively user-friendly definition of "bomb cyclone" you can check out, but this type of weather event is essentially a super fast drop in pressure (bomb) caused by warm air meeting cold air, combined with the rotation of the Earth to create a swirling effect (cyclone). Because of its location, the swirl sucked in winds from the North and East (Nor'easter) which is why it got oh, so frosty across most of the US.
Weather systems and science aside, this crazy drop in temps and sudden uptick in winter weather made people start searching for info on how to stay warm and keep safe. So hold the searches: we put together this guide on how to prepare for a winter storm.
Know your winter weather conditions (and definitions!)
We wish we could say that preparing for winter means stocking up on hot cocoa and planning your next Netflix marathon. However, being your friendly neighborhood insurer, we wanted to dig a bit deeper 🙂
Winter preparedness is about understanding what you're dealing with. For example, did you know that the National Weather Service uses three specific terms to describe winter storms?
Winter Weather Watch: This means there's a chance of winter storm conditions and hazards across a relatively large geographical area, like New England, and for a relatively long time period (i.e. a few days).
Winter Weather Advisory: Between a watch and a warning, this means that winter weather conditions are expected to cause significant inconveniences that may be hazardous (for 36-48 hrs) but less so than a warning.
Winter Weather Warning: This is 100% a severe winter storm which is producing or expected to produce heavy snowfall or icing in a relatively smaller geographical area, like Boston, and for shorter time periods (within 24 hours)
We'd also suggest taking a peek at their full list of definitions. There's helpful lingo regarding watches, warnings, and advisories for other extreme weather conditions such as severe cold and fog, among others.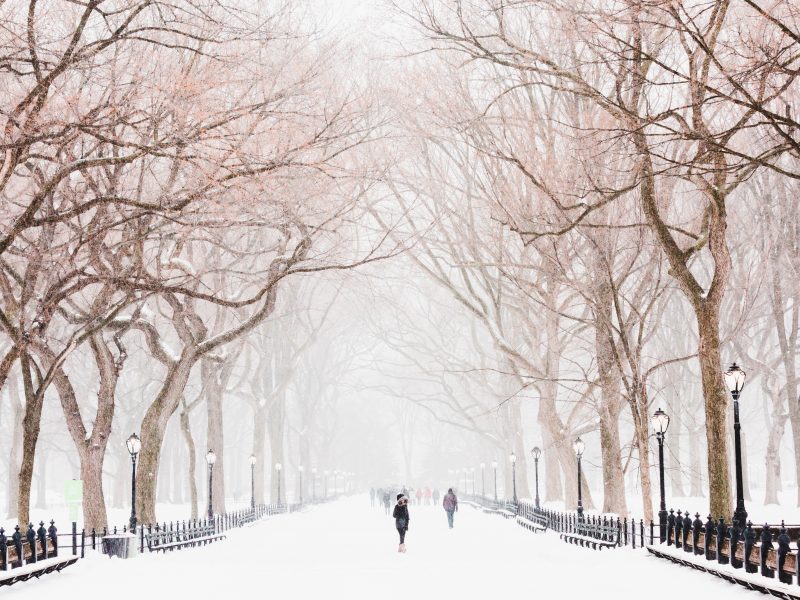 Winterize your apartment before winter
This may seem obvious, as aforementioned, the surge in searches of how to prepare for winter happened right before the bomb cyclone… which was in January! If you are serious about winter preparedness, then you should probably start thinking about battening down the hatches around September or October.
This means giving your apartment some pretty basic TLC among other practical steps to winterizing your apartment and making sure you're good to go when the meanest of winter storms blow your way.
We're talking things like:
1. Putting in draft guards
2. Sealing / insulating your windows
3. Covering exposed floors and walls
4. Switching over to winter bedding
5. Breaking out the boot tray and/or humidifier
6. Giving your first aid kit an upgrade
While simply buying a few extra blankets and a space heater are one way to go about it, if you do just a few of the things above, it'll make a big difference in how you feel in the midst of a winter storm (hint: it's going to be toasty!).

Storm's coming: here's your checklist
So, you just saw a friend posted that there's winter storm watch for your area. What now?
The first thing to do would be to make sure you're all stocked up. Have extra bottled water? Canned or dry goods? A stocked first aid kit with a battery-powered radio, and flashlight (no, your phone's light won't do)? Good!
Now here are a few extra things to check and do before the next winter storm hits:
1. Check to see there are batteries in your fire detector and that your carbon monoxide alarms are on and working
2. Make sure there's an easily accessible fire extinguisher either in your apartment or somewhere close to your place in your building
3. Charge everything!
4. Unplug unimportant stuff just in case there's a power surge
5. Turn up the heat now and close the doors to any rooms you may not use regularly
6. If you live in an older building and the temps are expected to plummet, you may want to consider running a small trickle of water through your pipes so they don't freeze*
*For more in-depth tips on pipes, we'd suggest checking out The Balance.
If you do all of the above, you should be set up for a pretty comfy snow day – all you'll have to do is tee-up your Netflix best hits and get some hot cocoa (and marshmallows!) going.