To close out 2021's Pride Month, we asked some members of Team Lemonade to share a personal belonging, however small, that holds an especially poignant connection to their LGBTQ+ journey. Here's what they had to say about these memorable objects, from a heart-shaped rock to a pair of pink sunglasses.
Megan McCauley (CX Specialist)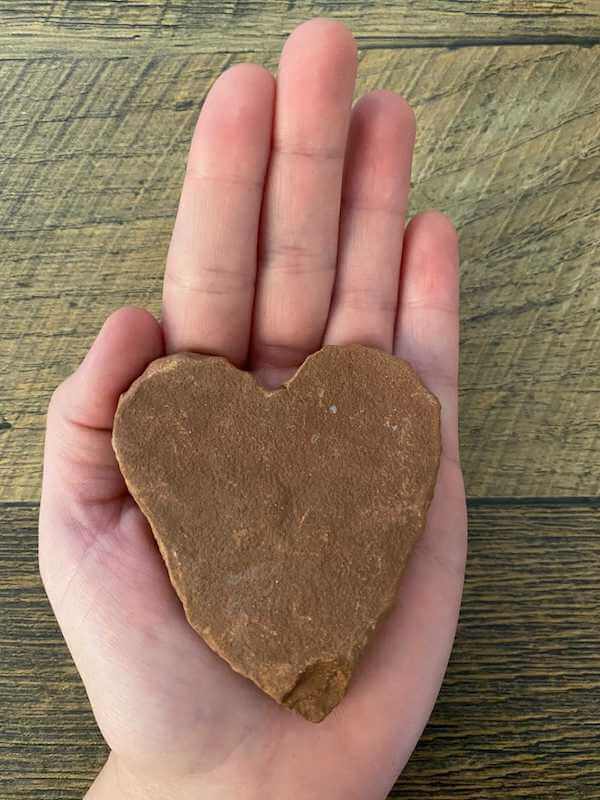 "I was on a hike on Boynton Canyon trail in Sedona, Arizona. Out of nowhere, a stranger gave me this heart-shaped rock. He simply said something along the lines of 'whenever you need it, I've put good energy in here for you.' What he didn't know is that he gave that to me right when I was trying to come out to my family. And it gave me the courage to do that. I held on to the rock the entire time I was on the phone with my parents."
Red Ryan (CX Specialist)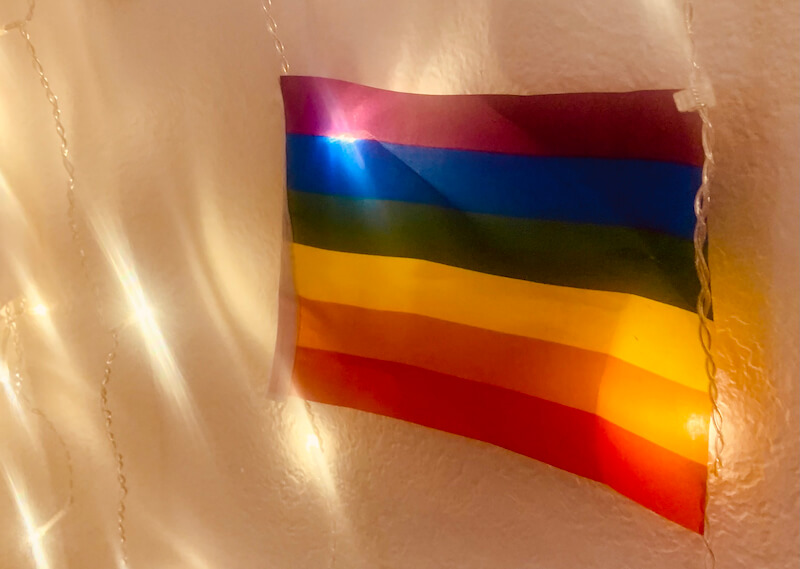 "This is a flag I saved from my first Pride Festival: 2019 in Rapid City, South Dakota. Pride, to me, means choosing to accept myself no matter how difficult it is. Coming out improved every single aspect of my life, which I never would have imagined would happen. I lived in Rapid City, where there wasn't a very prominent lesbian community—or really any solid LGBT community.
I graduated from a high school with a student body of about 2,000 and I only knew just a few kids who were openly gay. My own rights were often debated in classrooms and I dreaded the idea of coming out of the closet. Attending the Pride Festival in Rapid City, specifically, where I had spent so much time in fear, was so empowering because it was the first time I ever felt safe there, as a lesbian. Pride month for that first year I was out of the closet was a time when I really felt love and acceptance like I never had before."
Connor Moran (Underwriting Team Lead)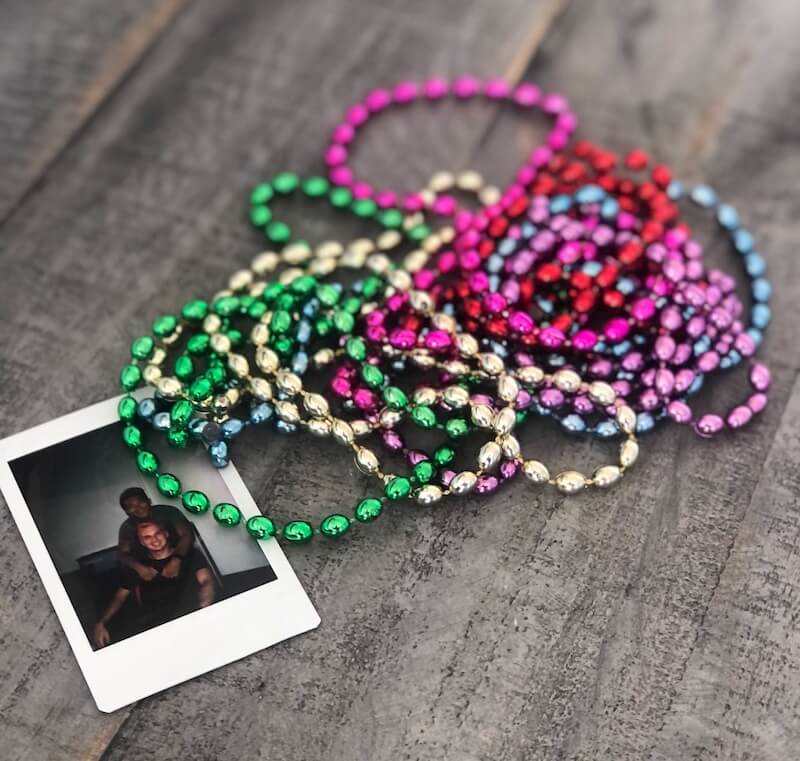 "It's just a bunch of plastic beads—probably from Party City or something—but I'll never forget the day I got them. It was 2018's Pride weekend in NYC, and I was wearing these beads when I met the person I'd soon fall in love with. I don't know if I believe in love at first sight, but when I first saw him on that sunny morning, it sure felt like it. In the years since then, he has helped me truly understand what Pride is about: being proud to be unapologetically, authentically you.
Being queer is exhausting, but it gives us strength. We see the world's beauty in a way no one else can, and we know what it means to lift up those around us. We fight, we cry, and yet even with so much weight upon us, we manage to keep on dancing. Pride isn't about the parties, or the rainbows—Pride is a fight. Pride is remembering the heroes who broke down barriers before us, and Pride is continuing to march forward through the throngs of those who want to erase us. Pride isn't just June: Pride is every day, in the spirit of every queer person, fighting for their right to exist."
Laura Piwinski (Senior Insurance Product Manager)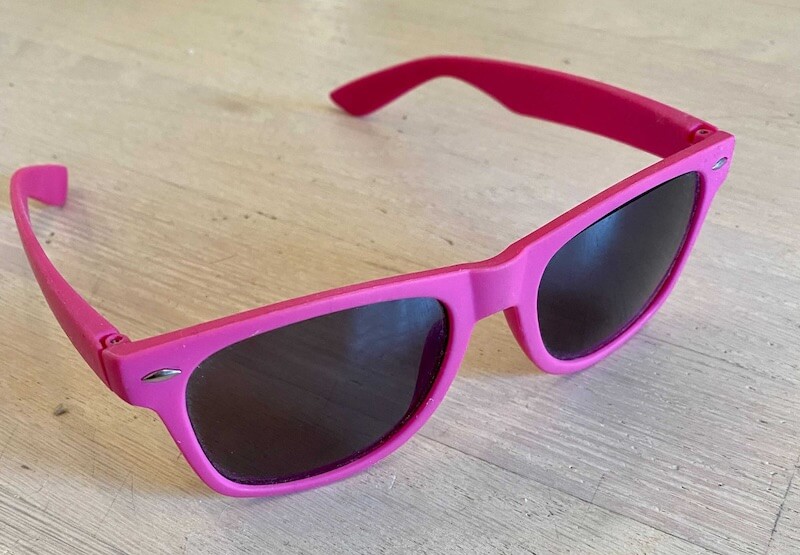 "Five years ago, when I was a first-year student at the University of Chicago's Booth School of Business, I was given these pink sunglasses from a classmate promoting an upcoming event, Pink Party. It's an annual tradition where around 300 Boothies descend on Boystown, Chicago's LGBTQ+ neighborhood, dressed in pink to celebrate diversity and LGBT allyship. Hosted by OUTreach, our student-led LGBTQ+ club, Pink Party includes a full drag show with performances from classmates. Besides my actual diploma, these sunglasses are one of the only things I've kept from my MBA… although I may also have a pink wig floating around somewhere from the same event…"
Nathanael Barnhouse (CX Specialist)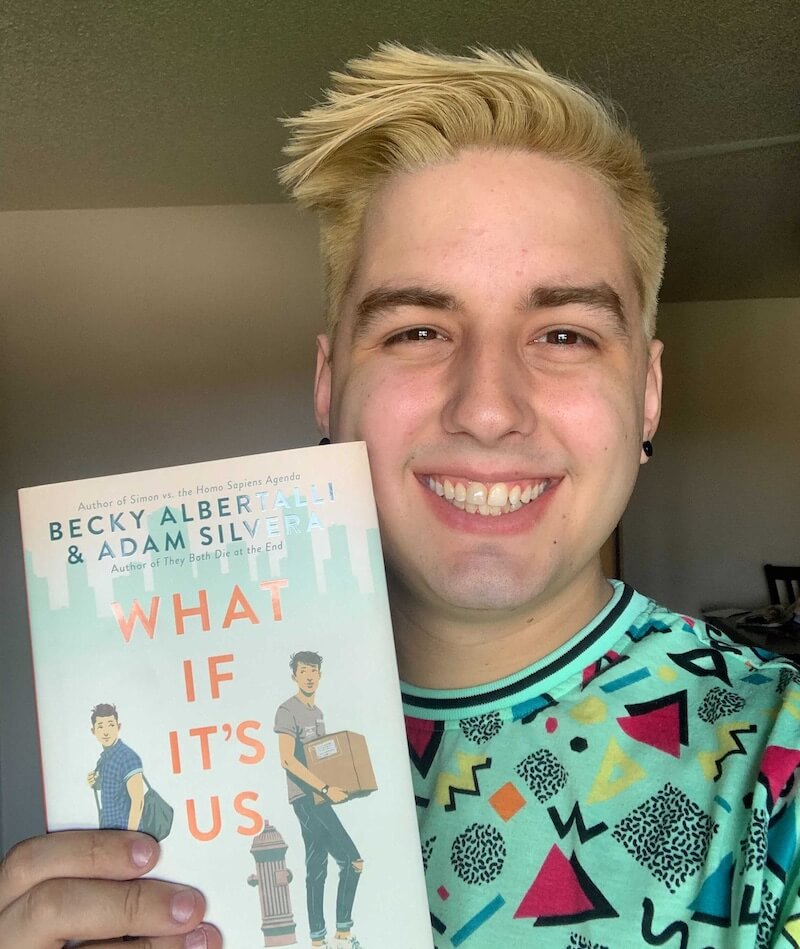 "I came across What If It's Us, by Adam Silvera and Becky Albertalli, in 2019. Reading it, I felt normal for the first time in my life. I had never heard of, much less read, a love story about a gay couple that wasn't focused on challenges or hardships around their sexuality—but rather discussed the ordinary struggles every couple goes through. For me, reading a happy story of a gay couple felt like a novelty and made me feel welcomed during a period of instability. My life was kind of slowly crumbling around me as was losing connections with family and many of my friends. It was a great comfort to know that life gets better and that there can be a bright future full of love and joy."