You take to the streets and make your voice heard. You volunteer, donate, and sign petitions. A wave of excitement builds, and you're just sure that real change is right around the corner…
And then—nothing happens. Or at least it can feel that way.
Incremental progress is maddening, especially if you've put your blood, sweat, and tears into a cause. So it's no surprise that "activist burnout" is a real risk for anyone who struggles to improve the world.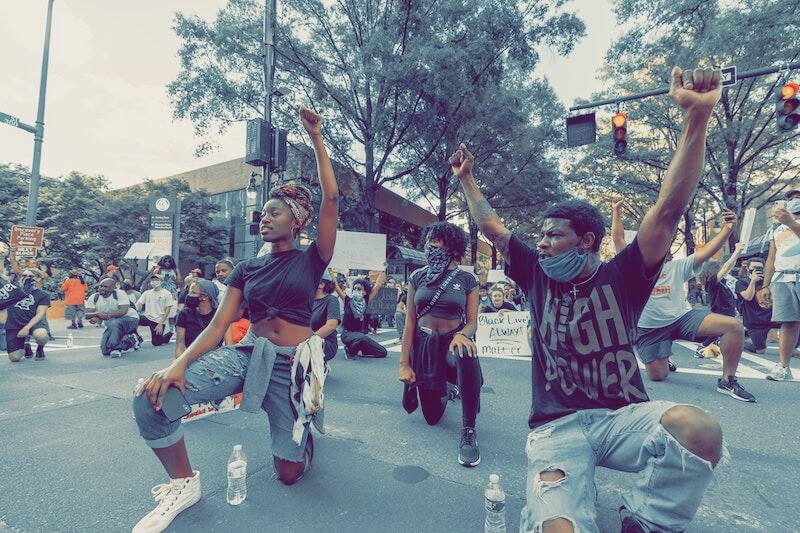 Recently, progressive Congresswoman Alexandria Ocasio-Cortez admitted to her Instagram followers that even she felt "like giving up" that day.
"Burnout is SO common among young activists because people jump in and feel like they need to be running on all cylinders, all the time, or else they're not 'in the fight,'" she wrote. "It ends up doing more harm than good. We don't need you giving 500% for 6 months. We need everybody doing what they can, every day, as a way of life."
Lemonade asked a few young activists—passionate about causes ranging from racial justice to gun control and homelessness—to share their thoughts on how to keep morale up, even when the going gets tough.
Don't give in to cynicism
"Sometimes it can be hard to believe that change is possible, but just remember that we've been taught to think this way in order to maintain systems of injustice," says British artist and activist Jahnavi Inness.
"In the words of the great Gil Scott-Heron, 'The revolution will not be televised.' It's about having a 'mental click' and awareness that then goes to bring about change. Sometimes change can feel slow, or you may feel like nothing is being achieved—but campaigning and starting conversations about these issues does actually help."
Don't be afraid of boredom
Sometimes, activism is about the unflashy stuff: bureaucracy, organization, and paperwork.
"It's okay if the work you're doing seems boring," counsels Toni Brannagan, a content editor at Thinx who's involved with organizations that include Girls Write Now and the Bowery Mission. "There's plenty of activist work that is fast-paced and exciting, but there's also a lot that just involves things like calling 300 people down a list. It's all important."
Get offline, and out of your comfort zone
There's no swifter road to activist burnout than tweeting brilliant hot takes all day—while forgetting to step out into the real world.
"If you can, take your activism offline," Brannagan says. "Thinking about social media as a starting point for education—then engaging with a movement or subject more thoroughly—will probably lead to more productive, sustained action. Find and connect with the progressives in your community, and get involved with their initiatives. Know who represents you where you actually live, and know the issues that affect your neighbors…especially if they don't affect you personally!"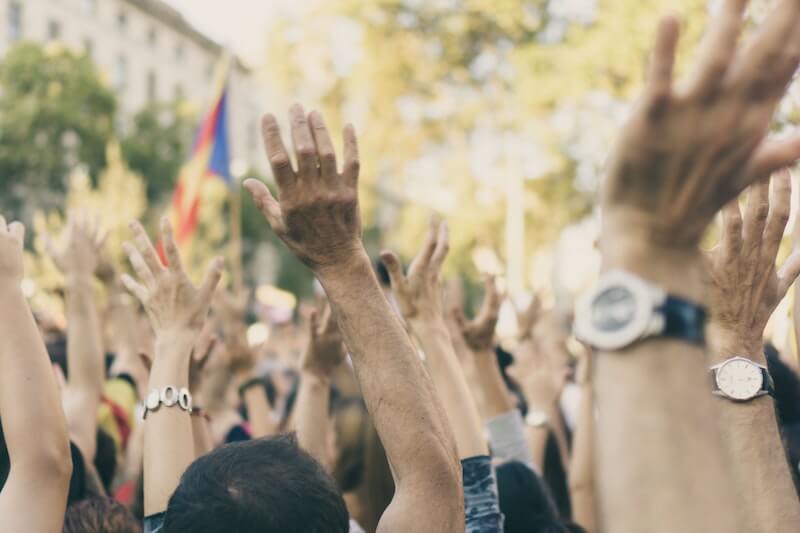 Let art lift your spirits
It's no secret that we at Lemonade are big art fans. But contemporary art can offer more than just stunning visuals or mind-bending effects—it can engage directly with activism, in a way that both educates and inspires.
Artists are eccentrics, and they think differently. Some of their offbeat ideas might help reignite your own activist fires.
Interested in seeing how contemporary artists are pushing forward the conversation around the issues you're passionate about? For starters, why not check out Olafur Eliasson (climate change); Hank Willis Thomas, Kara Walker, Dread Scott, and Theaster Gates (racism and racial justice); Catherine Opie and Zackary Drucker (LGBTQ+ rights); Pedro Reyes (gun control); and Tanya Bruguera or street artist JR (immigration).
Meanwhile, the New York Times has an excellent rundown of historical protest art, proving how creativity and activism have long been intertwined.
Realize that not everyone can take a break
Don't get tunnel vision, and realize that your personal situation as an activist may be very different from that of your peers.
"It's important for all of us engaging in this work to consider that the ability to step back from an issue is a privilege in itself," Brannagan says. "Avoid the instinct to center [yourself] and [your] feelings, especially if [you] are new to a cause. When we do take time for ourselves away from issues, it should be with the awareness that there are folks that cannot, and that's the motivation we should use to continue."
Keep your focus sharp
It can be tempting to be an activist jack-of-all-trades.
"There's a lot of societal pressure right now for socially conscious people to be semi-well-versed in a dozen progressive causes," Brannagan says. "While that's not the worst thing, I have found it more productive to consistently commit to the movements I'm passionate about instead."
Likewise, as Alicia Novoa of Future Coalition explains, it's important not to get thrown off by everyday distractions.
"I once asked Anna Eskamani, one of the first elected officials I worked for, how she was able to remain calm in the face of such ridiculousness from other elected officials," Novoa says. "She told me that it was all about focusing your energy on the fights that matter. This taught me to brush small things off, in order to have energy to achieve a greater goal.
Avoiding burnout might mean that you focus on your piece of the puzzle, and make the best effort you can to fit it into the larger picture.
Choose outrage over anxiety
The writer Masha Gessen, speaking with pundit and TV host Chris Hayes, offered salient advice about the best way to respond to contemporary political realities—a way to "maintain a level of rage" that is equal to the current moment. While getting mad can often be counterproductive in daily life, in some cases it can actually be…productive.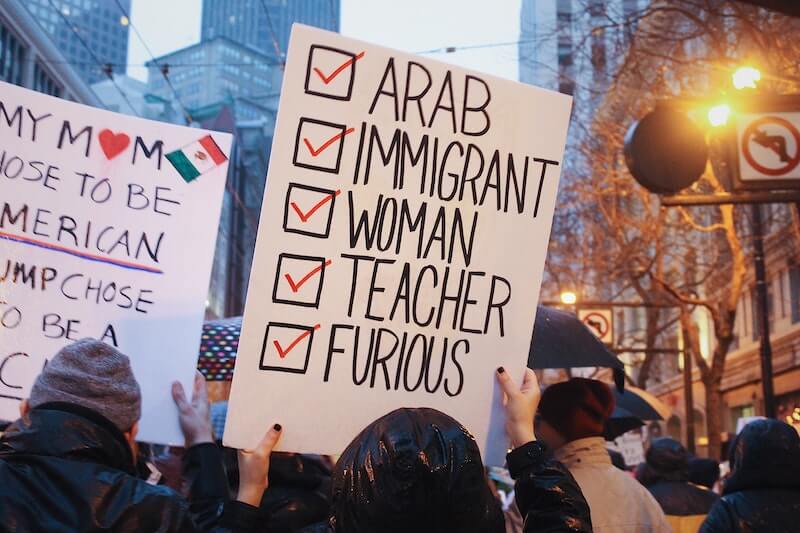 "Anxiety is what makes us controllable," she said. "It's a natural response to what's happening, but it makes us slow and unable to act. And outrage will drive us to action."
Realize that lasting change may be on the way
Before you're tempted to give up on your activism—or to think that history is simply doomed to repeat itself, forever—take heart from Generation Z.
An excellent new series from Politico, examining the culture and attitudes of those born in the mid-1990s, offers key insights.
"Members of Generation Z who are of voting age—18- to 23-year-olds—want more government solutions. They rank climate change, racism and economic inequality consistently in their top issues, according to polls, and they participated in greater numbers during their first midterm (in 2018) than previous generations did theirs," Politico notes.
Crucially, the formative experiences these young people are having in 2020 might well carry forward long into the future: "To members of Generation Z, who have come of voting age in the past five years, President Donald Trump and Republicanism are one and the same. And most pollsters and experts on voting behavior agree that patterns are developed early — how a person votes in their early years, and the impressions they form from high school into young adulthood, stick with them in one form or another for decades."
Be mindful of tension among activists
Researcher Paul Gurski has found that one of the most significant cause of activist burnout is actually "in-movement," meaning that it's caused by friction between activists themselves. (That could include, he notes, "bigotry/discrimination within movements, culture of martyrdom, [or] competition for recognition.")
It's important to remember that social movements aren't monolithic, and that you're not always going to agree with the people you're fighting side by side with. Groups can splinter; small arguments can devolve into wars; stray comments can lead to the so-called "cancellation" of once prominent voices.
Remember that you're ultimately on the same side, and try to avoid letting internal dramas derail your momentum.
Be patient…and be kind to yourself
"Something I've grappled with is that change doesn't come tomorrow," says Matthew Hogenmiller, the 18-year-old social media manager of March For Our Lives. "We don't see the fruition of our work in a day. It's important to accept that this is a long fight and that we have to remain in a healthy space. You can't drain yourself in order to get this work done."
It's a point echoed again and again by activists who are committed to the long haul. A 2015 study in the Journal of Human Rights Practice argued that many American social justice activists "are not intentional about tending to their own well-being. Doing so is associated in some SJHR [social Justice / human rights] circles with a lack of commitment or with self-indulgence."
There's nothing self-indulgent about taking time out for yourself. It just means you'll be able to pause, regroup… and return to fight another day.