As the non-profit arm of Lemonade Inc., the Lemonade Foundation was formed and funded with a mission to drive exponential impact with exponential technology.
For the Foundation's first project, we've been working on ways to help subsistence farmers who suffer from the effects of climate change achieve financial stability. We do that by providing extremely affordable and accessible climate protection for crops.
The climate crisis has a profound impact on our planet. For the most part, in the western world, this is still something that can be endured. But for a Kenyan farmer, extreme weather is nothing short of life-threatening.
As scorching droughts and devastating floods become increasingly common, many Kenyan families end up relying on good weather to survive the planting season. If their crop dies, their entire family may be left without food and a source of income.
What if farmers could pay a small fee to protect their entire crop for the season? This way, regardless of the weather, they'd end up financially whole.
As it turns out, crop protection isn't a new idea, but for this part of the world it's just not financially viable. Traditional for-profit insurers have to cover for the high cost of coverage and service, which translates into high premiums that farmers just can't afford.
Marketing, distribution, payment collection, ongoing service, claim adjudication and more are expensive, especially in places such as rural Africa, where farmers are distributed across vast areas of land.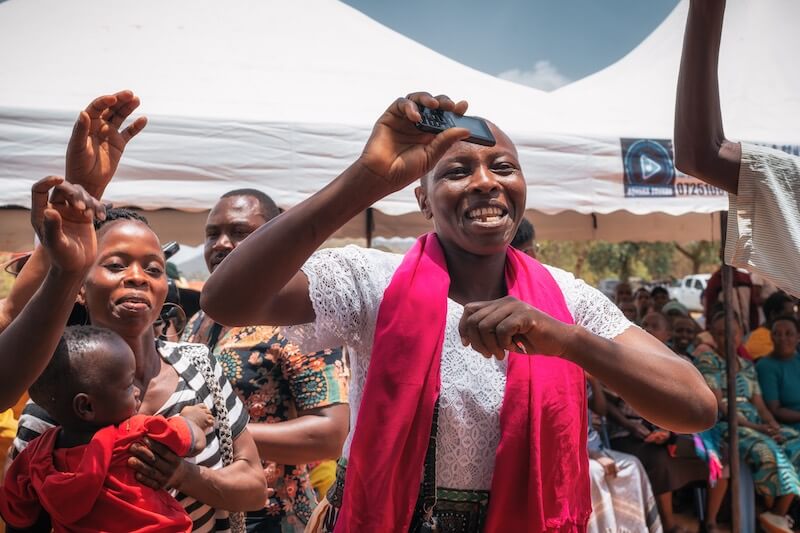 While crypto has fallen out of fashion in the past year, our initiative spotlights the hidden potential of blockchain smart-contract technology to power touchless, fully automated, real-world applications—such as crop protection.
Among its various advantages, blockchain is a good fit for non-profit projects. Once developed, it does not require costly maintenance, such as online hosting. As open source, it's also highly expandable, and available for free for others to build their own non-profit insurance initiatives on.
Building on-chain parametric crop protection isn't a small feat. To be able to tackle this complex challenge, we brought together a group of incredible partners and world experts: Avalanche, Chainlink, and DAOstack contributing their vast knowledge of blockchain technology, with Lemonade, Etherisc, Hannover Re, and Pula building highly accurate, fully automated weather insurance models.
And so, after many months of hard work and great collaboration, we launched our blockchain powered crop protection. In early October of 2022, we celebrated a key milestone.
Subsistence farmer Eunice Jesang, from Makeuni County, Kenya, used her feature phone to protect her field against extreme weather. She paid $0.83 to cover her plot of land for the entire season. Eunice became the world's first farmer to get their crop covered by our smart contract-powered crop protection.
It was a small, simple transaction, but also a momentous one; without even knowing, Eunice Jesang got to use the first real-life parametric crop protection program that's hosted purely on the blockchain.
But Eunice wasn't alone. She was soon joined by nearly 7,000 other farmers from across the region who paid a similar premium, and got their mung bean and sorghum crops protected.
At the end of the season, those whose fields were severely affected by the drought were automatically paid without the need to file a claim. Based on the weather data it received, the smart contract triggered those fast payouts directly into the farmers' accounts and in their local currency. The entire process was done without the need for any claims adjuster intervention.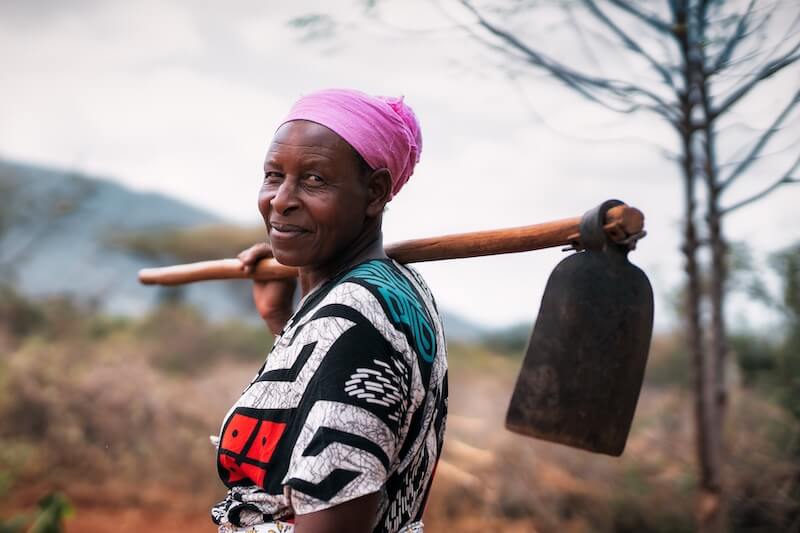 Most subsistence farmers have never experienced the benefits of such protection. This is why providing this product, requires a new approach to distribution that's based on education, and relationships within the community. In these communities, you'll often have a trusted person who sells fertilizer, and other agricultural necessities. They now sell our crop coverage as one of those offerings.
"Climate change has really impacted my family, especially when it comes to what we plant and our livestock. Farming is a game of chance. When I was told about the product… I registered that same day, which was easy… the compensation I received will help me buy food for my family and seeds for the next season."

–Grace Gombe Mlango
Farmers can sign up using their digital mobile wallet, using a text-based interface such as M-Pesa. They pay, and get paid, in local currency, with crypto operating seamlessly under the hood.
This first season was truly inspiring. We managed to get a hint of how impactful crop protection can be on people's lives. Next, we will focus on scale: making it available for the communities who need it most.