Within minutes of meeting the Metromile team we knew we were among kindred spirits. Here were digital natives, insurance nerds, and data scientists, all committed to harnessing technology to deliver faster, fairer, and more affordable insurance to consumers. People after our own heart.
As our discussions progressed, it became evident that the alignment runs deeper: Our companies enjoy a near-perfect overlap of vision and culture—yet have almost zero overlap in products and licenses. Those are the building blocks of a rewarding union.
Then, of course, there were Metromile's 49 state licenses, over $100 million of seasoned in-force premium (IFP), and over $250 million of total cash. All manifestly valuable to Lemonade.
Yet, what made this deal truly strategic is best captured by how Metromile describes itself: "a data science company, focused on auto insurance."
Our own auto insurance—Lemonade Car—was unveiled last week, and we think you'll love how it looks and handles. Pop the hood and you'll see that it's powered by telematics and architected to learn from the data it generates, so that it gets better at quantifying and underwriting risks over time. Precision pricing is its ultimate destination, and it's been engineered to go the distance.
The only downer is that going the distance (at the risk of overworking the metaphor) takes billions of miles, forgiving shock absorbers, and plenty of gas. That's where Metromile comes in. They have been down this road already, and their proprietary data and machine learning algorithms can transform Lemonade Car by collapsing time, flattening risk, and increasing efficiency.
1. Collapsing Time
While Lemonade has been at the forefront of using big data and AI in home and pet insurance, Metromile was busily trailblazing a parallel path for car insurance.
Ten years ago, Metromile pioneered the use of continuous real-world data feeds to derive high fidelity predictions for losses per mile driven. It is this decade-long head start, in combination with the Lemonade tech stack, that holds the promise of boosting Lemonade Car to the vanguard of car insurance.
Metromile's car-mounted precision sensors have taken over 400 million road trips, covering billions of miles and sending real-time streams to the Metromile cloud. These proprietary data were mapped onto behaviors (how much someone drives, as well as when, where, and how they drive) and cross-referenced with actual claims data, enabling these behaviors to be scored for risk with great granularity. You'd be amazed what AI can do with pinpoint data from 1.6 billion hard braking incidents.
These machine learning models were regularly ported onto ever more precise 'forms and rates,' which were approved by regulators and implemented in the Metromile product, enabling this multi-year cycle to start over. Metromile is on its third generation of models, an achievement that requires not only data science and insurance excellence—but years of real-world feedback and iteration at scale.
All this has far reaching implications:
Better pricing: In insurance, 'risk x exposure = expected loss,' and today's deal augments Lemonade Car with the very best algorithms for assessing risk, tracking exposure, and pricing to expected loss. Two thirds of the population drives less than average, and the riskiest 5% are tenfold as likely to crash, but most insurers can't tell who is who. Metromile is able to identify low-risk drivers with unrivaled precision, and offer savings commensurate with their reduced risk. In a price-sensitive market like auto insurance, that's the whole enchilada.

As a result, customers report saving 47% by switching to Metromile, yet Metromile's pure loss ratio is within ten percentage points of GEICO and Progressive's direct business. Notwithstanding the rising loss ratios Metromile and the entire industry experienced in recent quarters, that speaks to a formidable structural advantage.
Better risk selection: When each insured's premium is proportional to their expected loss, adverse selection— the bane of insurers— is replaced by positive selection. Bad risks—the beneficiaries of fuzzy pricing—pursue lower rates at legacy competitors, while better risks are drawn to innovators able to discern and reward their safer habits.
Greater fairness: This tech-first, data-rich approach is fundamentally fairer, pricing primarily by how, and how much, an individual drives, rather than by their credit score, gender, education, marital status, or other broad-strokes proxies. It is therefore welcoming of the trend among regulators to ban proxies, like credit scores, on which incumbents rely so heavily. As this trend continues, the already pronounced advantage will only grow.
2. Flattening Risk
Beyond cranking up our pace, this deal allows us to skip over the riskiest part of our car ambitions: growing Lemonade Car before our data models season.
Auto insurance is an extremely competitive market, and pushing through its steep and bumpy learning curve can prove treacherous and costly. The most vulnerable time in the life of an insurance product is during its early years, before data accumulate. Being able to minimize or bypass that stage entirely makes for a smoother ride to the top. That means more than getting there faster, it means incurring less risk, and expending less cash, along the way.
While Metromile may not be celebrated for its growth, those in the know recognize its primacy at harnessing telematics and data science to match rate to risk. The extent of this mastery became clear to us once we got a good look under the hood, though Covid-19 provided the industry with a glimpse too.
During 2020 auto insurance loss ratios were unusually volatile, as driving patterns changed dramatically, while premiums changed not at all. In California, Metromile's largest market, regulators eventually calculated that auto insurers owe their customers a 17% refund for this mismatch. Tellingly, Metromile's system, in real time, had automatically charged their customers 16.2% less during that period. As Warren Buffett said, "only when the tide goes out do you discover who's been swimming naked."
3. Increasing Efficiency
In saying that in Metromile we found people after our own heart, we mean to convey something more deep than may be readily obvious.
At Lemonade, we are vertically integrated, and control all aspects of our business: We write on our own paper, develop our own products, use our own software, and derive and deploy our own data. We have our own way of doing things, and our team is united by common values.
In recent years we looked at some 30 opportunities to acquire companies. Some were competitors, others complementors, and many had teams, products, technologies, or territories that we covet. We passed on them all.
While we are open to M&A, we will only proceed if we believe the deal will preserve our single culture, single tech stack, single brand, unified team, and unified product line. It's a tall order, and Metromile is the first company with whom we believe we can achieve such a union.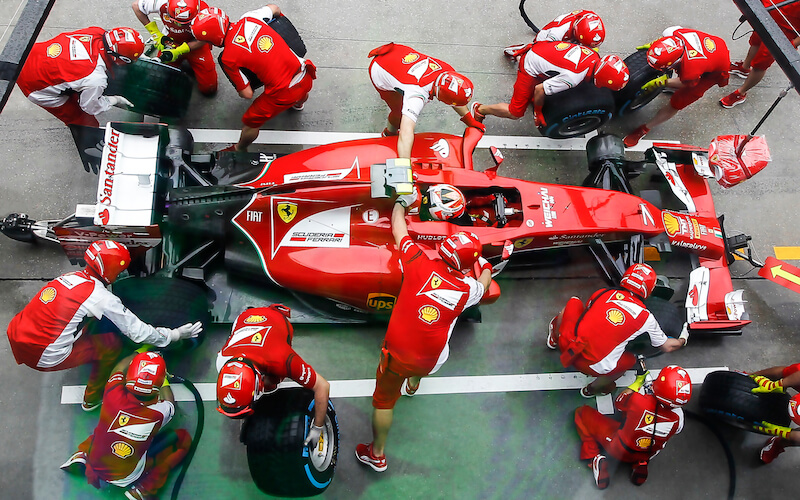 This is important for a couple of reasons. For one, being so selective and exacting dramatically reduces the risks associated with M&A. Successful outcomes are never assured, but this brings us closer.
For another, this makes for significant efficiencies. Having a single tech stack, single brand, unified team, and a unified product line is far cheaper than funding competing brands, competing teams, competing systems, and siloed products. These are all self-evidently true, but consider just how much more valuable Metromile's business would be if it could have bundled with Lemonade's homeowners insurance, cross-sold to our 1.4 million customers, and leveraged—rather than duplicated—our brand, product, and tech investments.
The upshot is that the combined entity can provide more and perform better with fewer resources than the two companies would on a standalone basis. We budgeted for a robust recruiting effort to support the growth of Lemonade Car, and the folks at Metromile are exactly the people we need. After all, who knows more about tech-first car insurance?
The Roadmap
Between collapsing time, flattening risk, and increasing efficiencies, this deal has the potential to unlock tremendous value for our shareholders and customers. We have a detailed plan for how to turn all that potential into reality, and our modeling suggests that within 18 months of closing the deal, we will reap the fruits in the form of a larger, more efficient, more differentiated, and less risky Lemonade Car business.
We're incredibly proud of Lemonade Car, believing, as we do, that it's the most delightful car insurance product on the market. We also believe it will only get better from here. Injecting all the Metromile mojo into Lemonade Car could make the most seamless and customer-centric car insurance product also the most affordable, differentiated, precise, and fair. That's the plan.
Exactly what will that dreamy product look like? We're going to keep that under wraps for now. It's not that we don't trust you with our detailed plans, we totally do. It's just that a copy of this post may fall into the hands of the good folks over at Progressive, and we're not sure they're ready for that quite yet.