Back in the summer of 2017, as part of his daily routine, AI Jim, Lemonade's claims bot, reviewed a claim coming from a user in LA. In his claim video, the man described how his camera and other electronics had been stolen. AI Jim ran a couple of tests and decided to pay the $677 claimed.
Later that year, the same guy, now wearing a blond wig and lipstick, tried again. In his new claim video, he claimed to have had his $5,000 camera stolen. In the hope of not getting caught, he used a different account, with a fake name, email address, and phone number. This time, AI Jim sensed something was off, and the user was flagged.
In his third attempt, the persistent fraudster used a new account, with different identification details – and a pink dress. It didn't help. AI Jim caught him red handed, and escalated the case to our special investigations unit who transferred the case to the authorities.

This story, which was first reported by Forbes a few months ago, delivers a powerful message to fraudsters: trying to defraud an insurance carrier built on a digital substrate won't end well.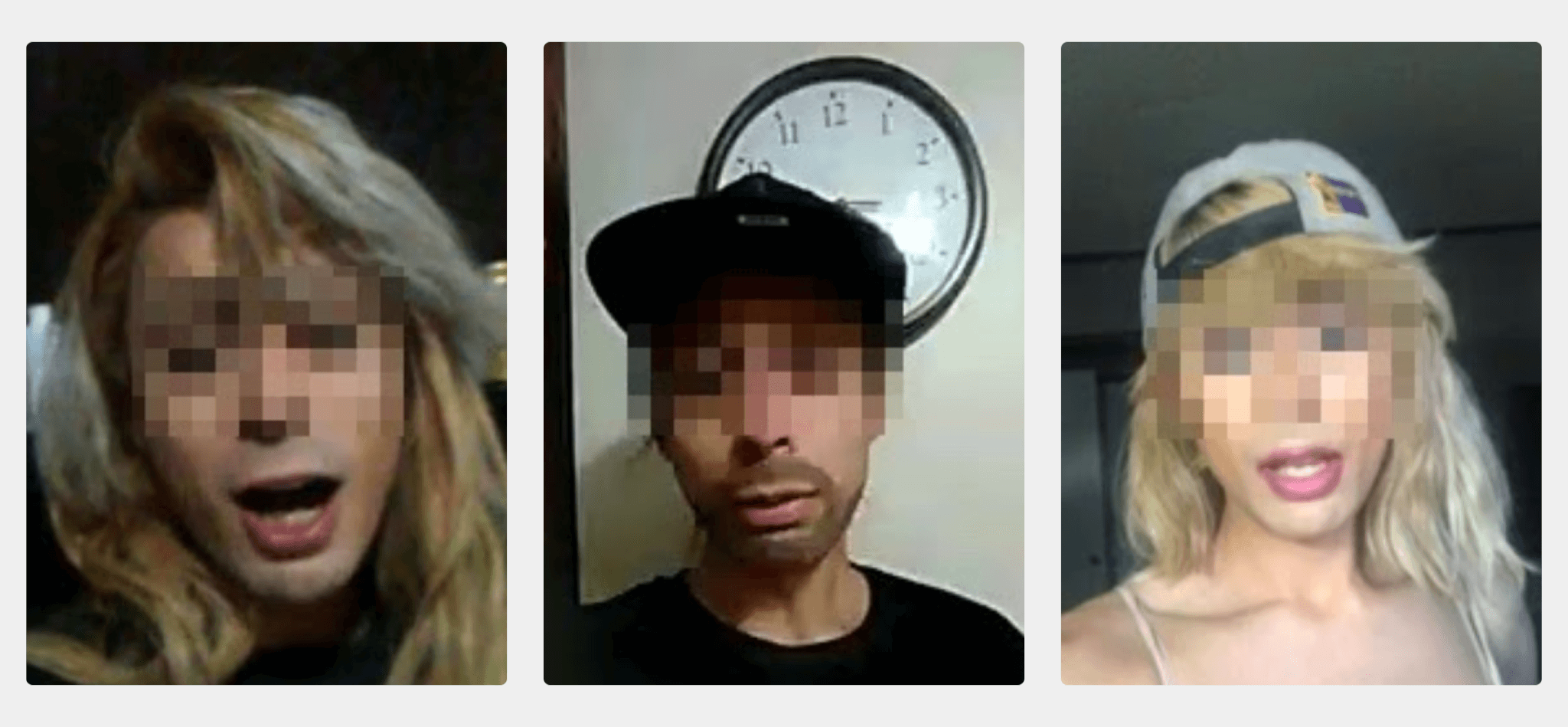 In another case, reported by local Atlanta news, one Christopher Dewayne Miller of Dacula, Georgia and Zulieka Hosch of Lawrenceville, Georgia tried to pull one over AI Jim by submitting fake purchase receipts from Walmart, Bloomingdales, Sunglass Hut, and others. 
Not a smart move. Miller and Hosch have been charged with Insurance Fraud and Forgery in the First Degree, and are wanted by the Georgia Department of Insurance's Criminal Investigation unit. 
Insurance fraud in the US is estimated at more than $40 billion per year, costing $400-$700 per family in the form of increased premiums. It is a complicated problem to solve for traditional insurers, mostly due to lack of data. Many insurers still rely on agents to collect policyholder information using simple forms. 
This is obviously no match for the millions of data points generated automatically and effortlessly when customers use an app. Agents can't tell if the person sitting in front of them is legit or a scammer who just defrauded another insurer down the street. Most insurers don't even have their systems integrated, so their agent and claims systems are completely disconnected.
A sixth sense
Catching fraud is both an art and a science, but without data, there's nothing. The FBI, for example, now collects as much as 50 Terabytes of data for a single investigation. They use this data to make connections between people, signals, clues, forms, facts, assumptions, statistics, and more. 
We use a similar approach to predict and catch fraud, utilizing the combined power of behavioral economics, big data, and AI. Those capabilities are part of our growing Forensic Graph Network (FGN), which tracks signals and analyzes relationships between things which may seem unrelated.
This helped us catch millions of dollars worth of potential losses in cases that range from individual fraud like the one above, and business fraud coming from fake affiliate networks and ad partners. FGN's ability to identify traces of fraudulent behavior from enormous amounts of data is equivalent to providing our human team with a sixth sense. 
Another system which supercharges our team is Project Watchtower, which handles early detection of catastrophes using NASA satellite data. This year, it got a major update: it can now detect severe weather events, so we can track and respond to storms across the US. 
AI Maya uses Watchtower to respond to developing catastrophes in real time, automatically blocking areas and alerting our human claims team of potential emergency situations. Watchtower also helps us notify users of nearby fires and severe weather events as they develop.
Tools like our Forensic Graph Network and Project Watchtower helped drive our downward Loss Ratio trend by filtering out bad risks, detecting fraud in real time, and responding to emergencies faster. As a result, our 2019 Q4 Loss Ratio dropped to  73% – our best yet.

An art, and a science
In a conversation I had the other day with a couple of data scientists, we discussed the breakthroughs (or rather lack of) in computational language research. It's always fascinating to hear about things to come, but to be honest, I couldn't help but think how science alone isn't enough to simulate a delightful conversation between humans and machines.
Creating a magical interaction with a bot requires Natural Language Processing (NLP) experts, but also creative writers, designers, and UX pros.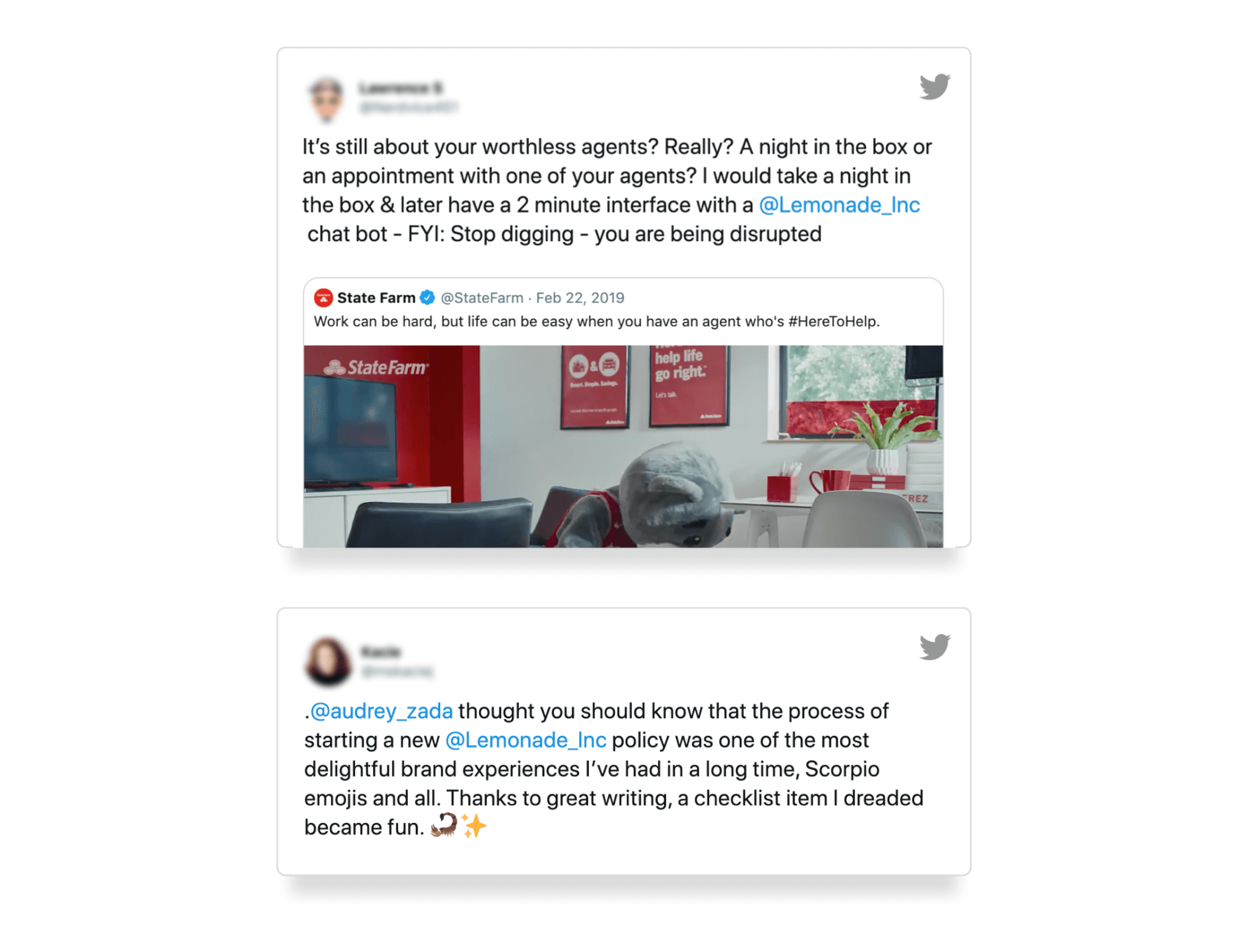 2019 was the busiest year for our bots yet. The two handled more than 420,000 customer conversations, non stop, 24/7.
AI Jim handled nearly 20,000 claims. He collected the information required, triaged the claims, handled emergencies, flagged fraud suspects, and assigned escalations to our team. He also paid out claims totaling nearly $2.5 million, with zero human involvement.
Our Autonomous Organization vision expanded even further in 2019, creating more self-served experiences and providing customers with full control over their policies, coverages, payments, and policy administration. CX.ai, our AI-based customer experience technology that allows customers to instantly perform actions as well as get instant answers to their questions, got smarter.
Built on top of CX.ai, AI Maya now has many new skills, such as handling all the actions required to help our customers move coverage to a new home, resolving billing issues, handling landlord requirements, adding family members, and adding valuable jewelry, cameras, expensive bikes, and more.
CX.ai technology frees up our human customer experience team by massively reducing ticket and call volume. This allows them to be more available for customers who prefer communicating with humans, and for tasks like helping homeowners go through closing, communicating with mortgage banks, and so on.
After training AI Maya to add family members to customers' policies, the number of family-member related tickets dropped by nearly 62%.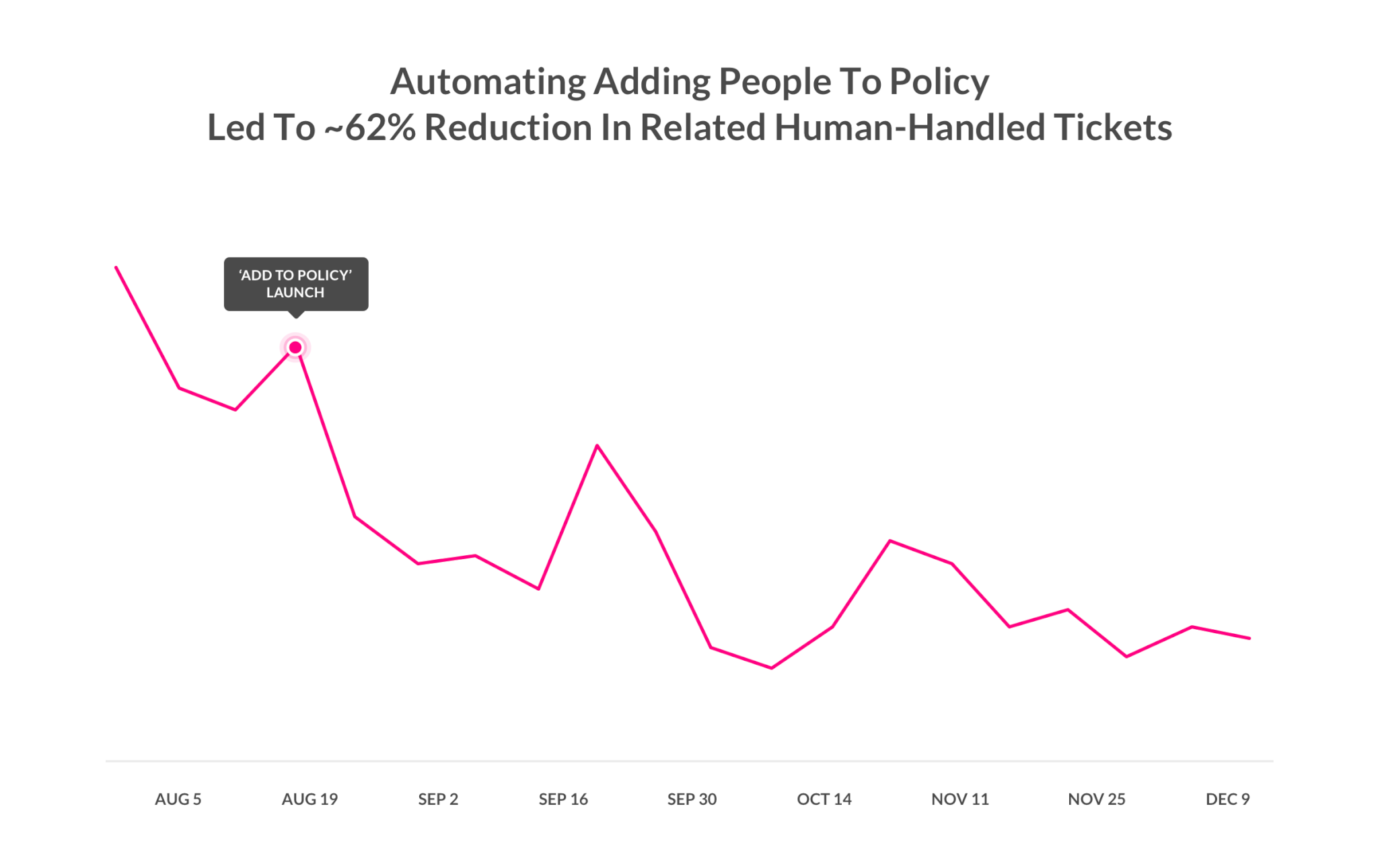 'World Class' customer satisfaction in claims
Our Claims Experience team continued to refine their work processes, squad structure, and level of automation. This led to reduced response times and an increase in overall service quality. Part of this structural change was the formation of a new Claims Quality Assurance team to perform ongoing internal audits of how claims are handled. This team reviews thousands of claims, grading them based on response speed, tone of voice, empathy, personalization, and more. 
During one of the audits we discovered an interesting flaw in our process. Our claim specialists were having a hard time splitting their focus between communicating with customers and reviewing their claims. This often led to unnecessary delays in both response times and claim resolution.
To solve this, we added a new role to our claim squads: Champs. These people are highly available front-liners who serve as a single point of contact for our claimants. We hired empathetic, service-oriented people to fill this role, and with the help of automation, had them focus solely on being available to communicate with our customers. This gave our claim pros the much needed time to review and approve claims, and reduced overall claim resolution times even more. 
The changes had an immediate impact on our speed and quality of service, reducing median response times to claims by 86%, from 14 hours, down to 2.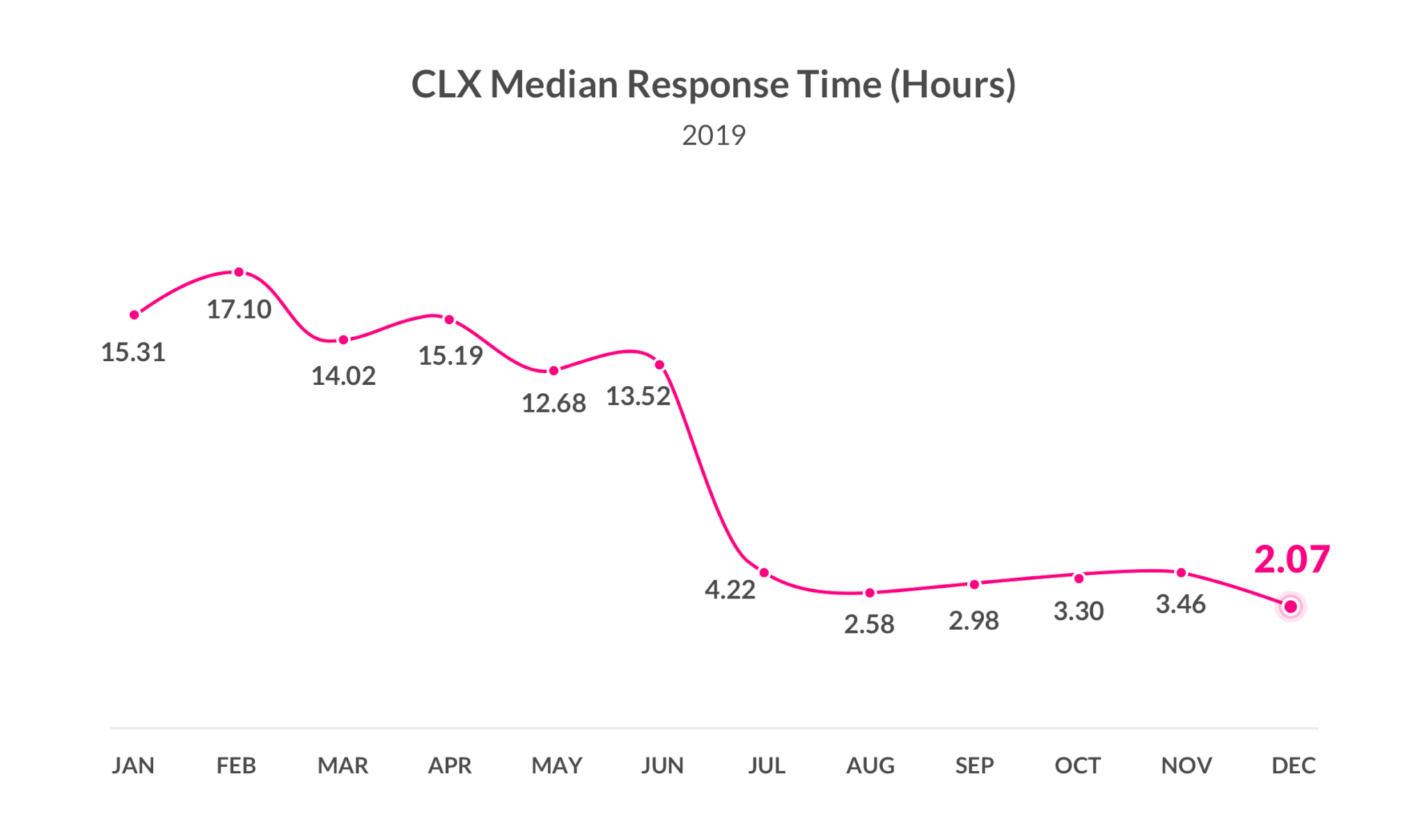 This automation-powered structural change brought a dramatic improvement in claim-specific NPS (one of the ways we track customer happiness after a claim). NPS is a universal measurement of customer satisfaction, and ranges from -100 to +100. For comparison, traditional insurance companies are in the low teens of this score, while Apple, known for its incredible customer service scores 72. Our claim team's target NPS for 2019 was to reach the low fifties. But, to everyone's surprise, our team kicked this target out of the park, hitting a record 76 NPS! (For the skeptics out there, this score was measured after every claim – both approved and denied ones.)

More than 400% growth in homeowner sales
At the end of 2018, we set ourselves an annual goal to increase the mix of homeowners policies vs. renters. As Daniel mentioned in his recent Transparency Chronicle, we made homeowners one of our primary objectives this year. Product squads were restructured, countless product updates were released (we launched our homeowners product in Ohio, Wisconsin, Texas, and Oregon), and most of the logistics involved in buying a policy for new homes and mortgages were automated.
We also improved our payment systems to better fit the needs of homeowners, formed a customer experience team that specializes in homeowners services, and equipped them with better automatic tools to support homeowners.

As a result of these actions, we saw a huge impact in overall customer satisfaction as well as in sales, bringing more than 400% growth rate in monthly new sales of homeowners policies!
The explosive ad
We don't like playing it safe. There, I've said it. Going mainstream with ads is boring both for the people creating them, and for those consuming them. We like to take calculated risks and be playful with ideas that other companies would probably shut down, but it doesn't always play out the way we want. 
In a recent NYC taxi-top campaign, we f-d up, and made some people in our industry uncomfortable. On paper we thought it was funny, but admittedly, looking at this in the real world didn't feel right. The ad, which read "Insurance, without the 100 years of experience screwing you" wasn't fair to the industry we're part of, and didn't adhere to one of our core brand values – "turning bad into good." There was obviously no good here, just bad.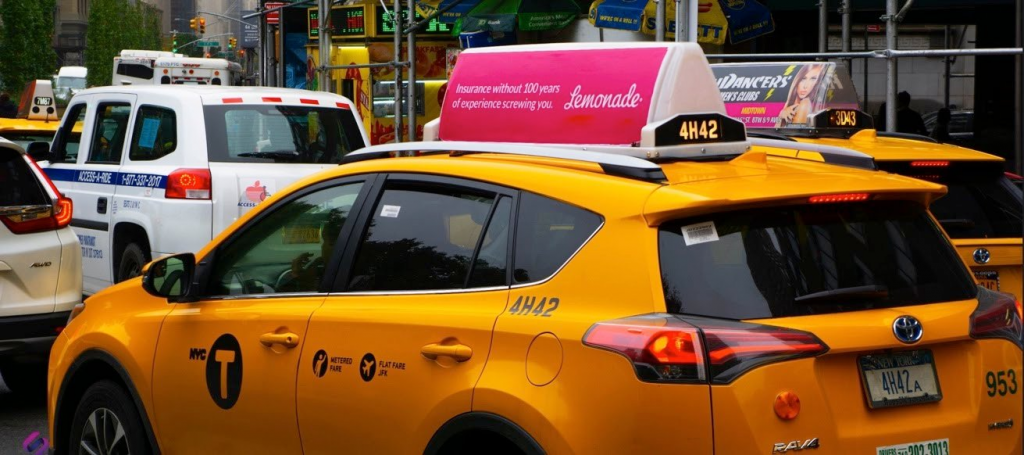 I'd like to take this opportunity to apologize to all the dedicated folks out there, working for traditional insurance companies. You obviously don't mean to screw anyone. This ad wasn't nice, and it doesn't represent what we stand for. 
The secret behind Secret Projects
One of the things I love about our maker culture are Secret Projects. These off-the-grid guerrilla initiatives aren't part of our roadmap and are initiated by team members.
Take our 2019 Giveback page, which started as a Secret Project. We wanted to make an impactful announcement of the $630,540 donated by the Lemonade community. In record time, a team of designers, engineers, and writers got together to create a page that would tell the story of the Giveback in a delightful and emotional way. It ended up awarding us a Special Mention on Time Magazine's 2019 Best Inventions list and snagging a CSS Design Award.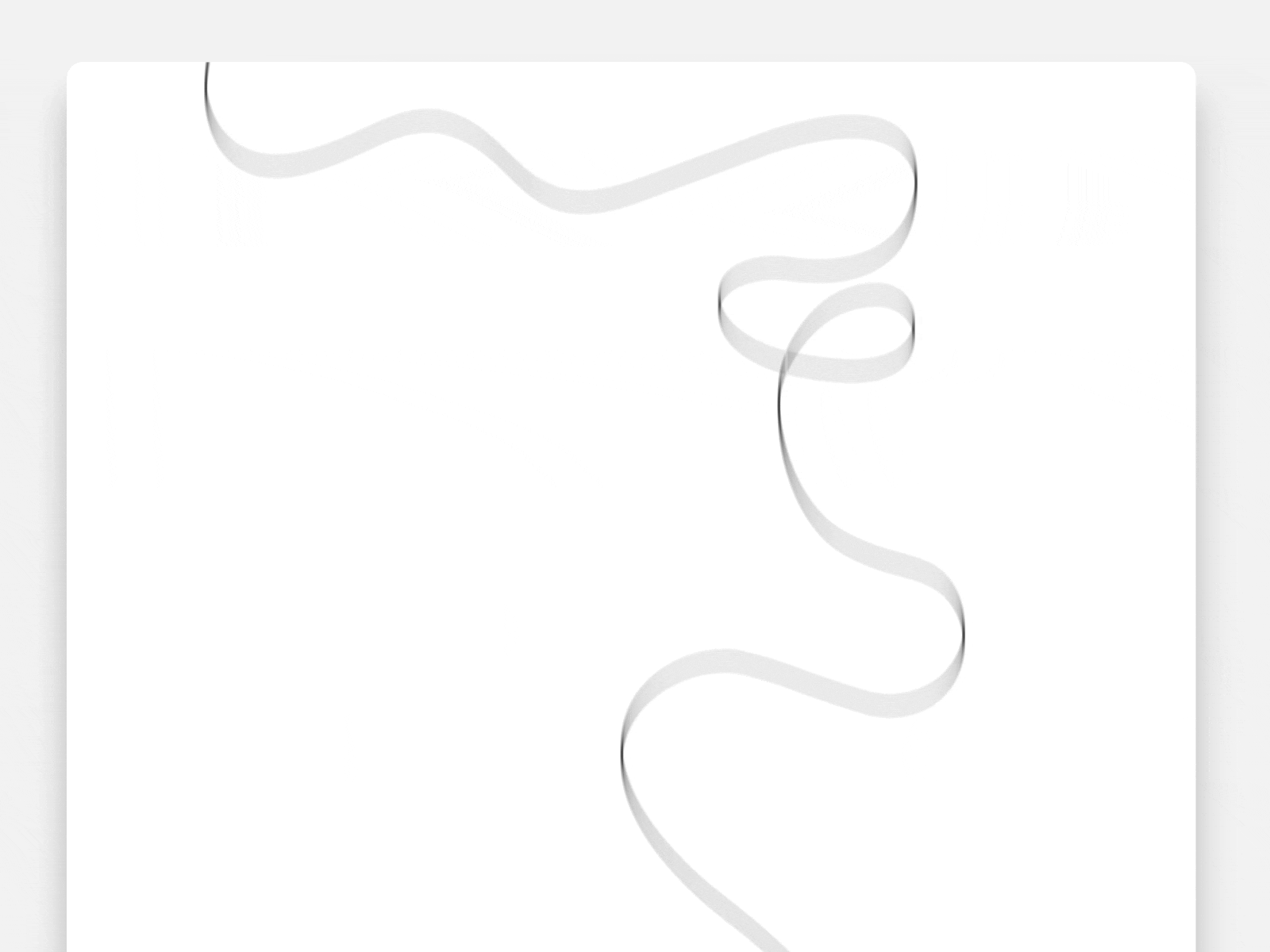 What's planned for 2020
New decade, new goals. We'll continue our geographic expansion and focus on homeowners, making AI Maya and AI Jim smarter, automating where we can, and taking human empathy even further. 
Stay tuned for some big announcements coming soon.