How Much Homeowners Insurance Do I Need?
When it comes to homeowners insurance, how much coverage do you really need?
Are you overwhelmed by all the red tape and small print you've had to dig through to purchase your new home? You probably have a long list of bureaucratic tasks to take care of —agent fees, mortgage documents, and most importantly, homeowners insurance.
'Homeowner' and 'insurance' go together like lock and key — you can't get one without the other. Most mortgage companies won't offer a policy without homeowners insurance. Not only is it obligatory, but it's also good sense. Homeowners insurance covers you for circumstances you have no control over, protecting the structure of your home, personal property, and more. If you want a deep dive into the finer points of homeowners insurance, read up on the details here.
Most people know they need homeowners insurance, but make the mistake of purchasing too little. A shocking 3 out of 5 Americans don't have enough coverage, but worst of all — they have no idea how much coverage they need and are rudely awakened when things go pear-shaped.
So when purchasing a homeowners insurance policy, it's all about purchasing the right amount of insurance and that means picking enough coverage in each category of your policy.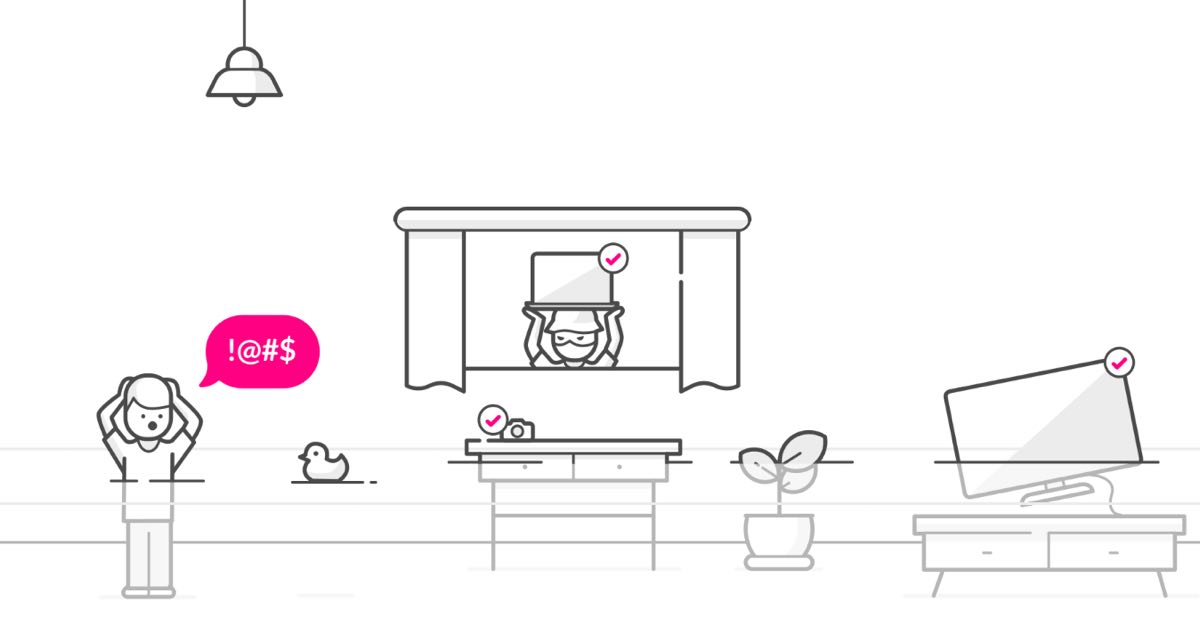 How much dwelling coverage do you need?
Homeowners insurance policies will cover your house, or in insurance lingo, provide 'dwelling coverage.' This means you're protected if you need to repair your home or extended home, like a garage or driveway.
So how much homeowners insurance coverage do you need? Hint: you don't need to be good at math.
Your homeowners insurance policy should include the total cost to completely rebuild or replace your home. This total cost does not mean the market value of your home — there's no relationship between the market cost and the rebuild cost.
When choosing how much 'dwelling coverage' you need, consider how much it would cost to rebuild or reconstruct your home, including the specific materials and labor you'll need. If you're not sure how much that is, use a free online calculator.
Insurance carriers will estimate this rebuild cost when requesting an insurance quote. They'll use the information about your property characteristics that you provide as part of calculating your insurance quote.
And if you're a real doomsday prepper, and generally curious about what is and isn't covered by homeowners insurance, run through this list of possible disasters for some light reading.
Btw — your policy also extends to so-called 'other structures' on your property, not just your main house.
How much personal property coverage do you need?
Your house is obviously important, but what about all of the precious personal possessions? In insurance jargon, your 'stuff' insurance is known as 'personal property coverage' and should include pretty much everything you own, from your brand new headphones to that old vase your grandma gave you.
How do you figure out how much your stuff is worth? Cancel your Sunday plans, pick up a notepad, and go through your stuff.
Start in your bedroom and make a list of everything you'd want to replace if something happened to it—an inventory of sorts. Then, work out the approximate price of each item you care about. Think of it this way: If something happened to the item, how much would it cost to replace it? Remember to include all of your costly items like furniture and home appliances.
Not only is this smart insurance-wise, but it's also a good way to keep track of what you own. And in the worst case of fire or theft, it will make filling an insurance claim a whole lot easier.
What makes personal property coverage especially awesome is that it covers your personal property even when it's out of your home — say if your bike gets stolen from the curb (even though you locked it), or a laptop out of your car.
Take note that there are limits on certain valuable items, like expensive artwork or jewelry, so make sure to get some Extra Coverage, aka scheduled personal property coverage. Some of your most prized (and pricey) possessions need a little extra TLC.

Your basic renters policy protects your electronics and appliances against certain "perils," but not against every type of damage. For instance, if your washing machine has an electrical failure your base policy wouldn't help. But if you want to add on those extra protections, you can purchase Equipment Breakdown Coverage (EBC). Also known as Appliance Coverage, this is an endorsement to complement and enhance your renters insurance and provide coverage for many other types of damage.
What about living expenses if I can't stay at my place?
Also known as loss of use, this coverage will help take care of the additional funds you'll need if disaster strikes.
Let's say you're forced out of your home due to a windstorm or fire and have to stay at a hotel. If your policy includes adequate loss of use coverage, you won't have to pay a penny!
Your policy will reimburse you for any added costs of living you're forced to make, including moving costs, temporary storage, and parking.
It's important to note that your insurance company will only cover additional expenses if you can't live in your home due to one of the perils laid out in your policy. Another reality check? This type of additional living expenses coverage will cover you for up to 2 weeks —but it will still be a godsend if bad stuff happens.
How much liability insurance do you need?
You've got your home and personal belongings coverage figured out, so what else is there?
Homeowners insurance also protects you from incidents that happen anywhere on your property, including your backyard, garage, or shed. Specifically, personal liability insurance protects you if someone is injured anywhere on your property.
Let's say your kid has a friend over, and he slips in the backyard and breaks his wrist. Or your pet pooch gets a little snappy and bites a guest. Thanks to your personal liability insurance, you may be covered for legal fees, medical bills, and medical payments.
Note: Some specific breeds are considered 'high risk' and might not be covered, so if you have a pitbull or rottweiler, double check your policy.

Bonus round? The last coverage in your policy is medical payments to others. If someone gets injured on your property, this coverage would pay medical bills up to $5,000 – no matter who's at fault. This coverage is perfect for small claims, think stitches or minor injuries. It's intended to cover medical bills without having to go to court.
If you're already purchasing a homeowners policy, you might as well make sure you have the exact coverage you need. Poring over a home insurance policy can be a laborious task, but working with a tech-savvy insurance company like Lemonade can make things simple and straightforward. Using AI and chatbots, Lemonade has made buying policies and paying claims a walk in the park. The seamless experience also includes sending your quote to your lender, so you don't have to worry yourself with the never-ending back and forth.
Purchasing a new home will be one of the most expensive and important decisions of your life, and making sure you have the right amount of coverage will give you the peace of mind you need to get on with your life—worry-free.