Guard Your Gems: Your Guide to Jewelry Insurance
How to choose the best jewelry coverage for your lifestyle.
They say the best things come in small packages.
So if the worst thing happens to those packages, you're going to want the right protection.
But what does jewelry insurance cover? And what's the best way to protect your gems?
Just like your dream engagement ring, the right choice depends on your preferences and lifestyle. We're here to help you make the best coverage decisions for your jewelry box.
Here's what we'll cover, in Plain English:
What's the best way to insure my jewelry?
Who's covered by jewelry insurance?
How much does jewelry insurance cost?
Is it worth it to insure my jewelry?
How do I add jewelry to my policy?
How do I get a jewelry appraisal?
How do I file a claim for my jewelry?
What's the best way to insure my jewelry?
There are a few different ways you can cover your jewelry under your rental insurance or homeowners insurance policy – here's a breakdown:
1. Your base renters or homeowners policy
Whether you're looking to protect your handy Apple Watch or a bracelet your grandmother gave you, your standard renters or homeowners policy has you covered. (Plus: Your policy also covers your other stuff, including your phone, laptop, bike, camera, etc.)
Your policy can help reimburse you if your jewelry (or anything else) is lost or damaged due to theft, vandalism, fire, windstorm, or 12 other bad things (aka, 'perils,' in insurance speak). So if your ring is stolen at the gym, or your earring collection is damaged in a fire, your policy can help pay you back.
Here's a complete list of perils that are covered: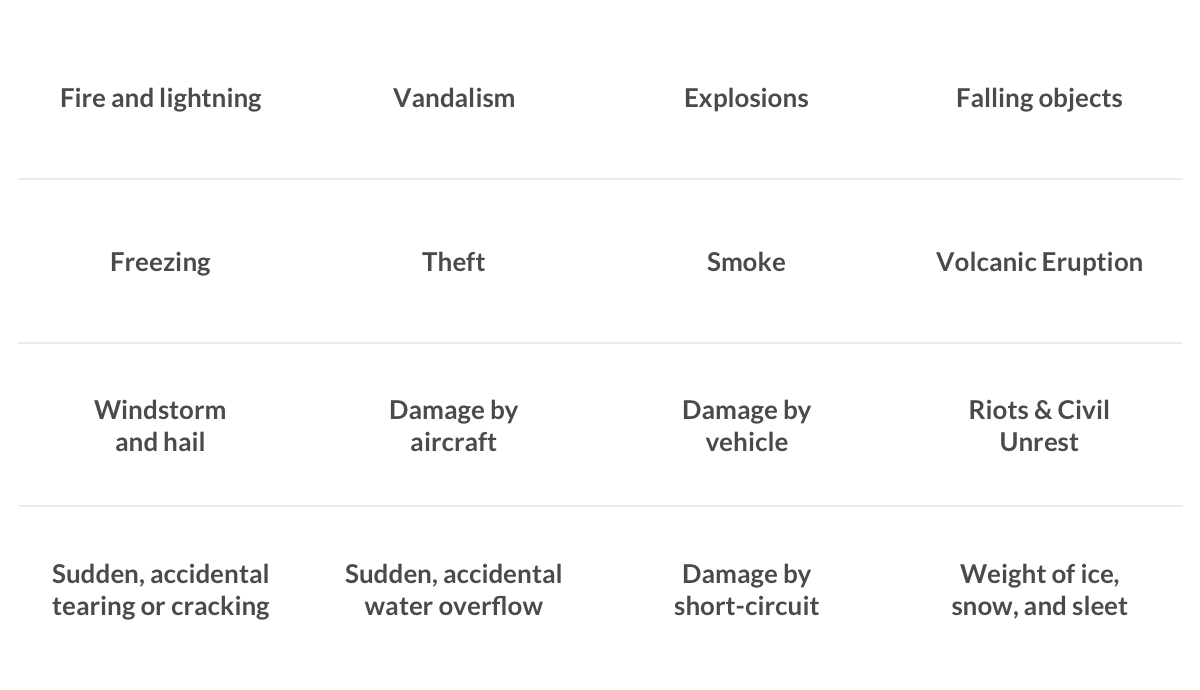 Which peril should you be most worried about? By far, theft is the most common reason Lemonaders file claims for their jewelry. "Around 44 percent of claims involving jewelry that we see are theft claims," said Lauren S., a BizOps associate at Lemonade.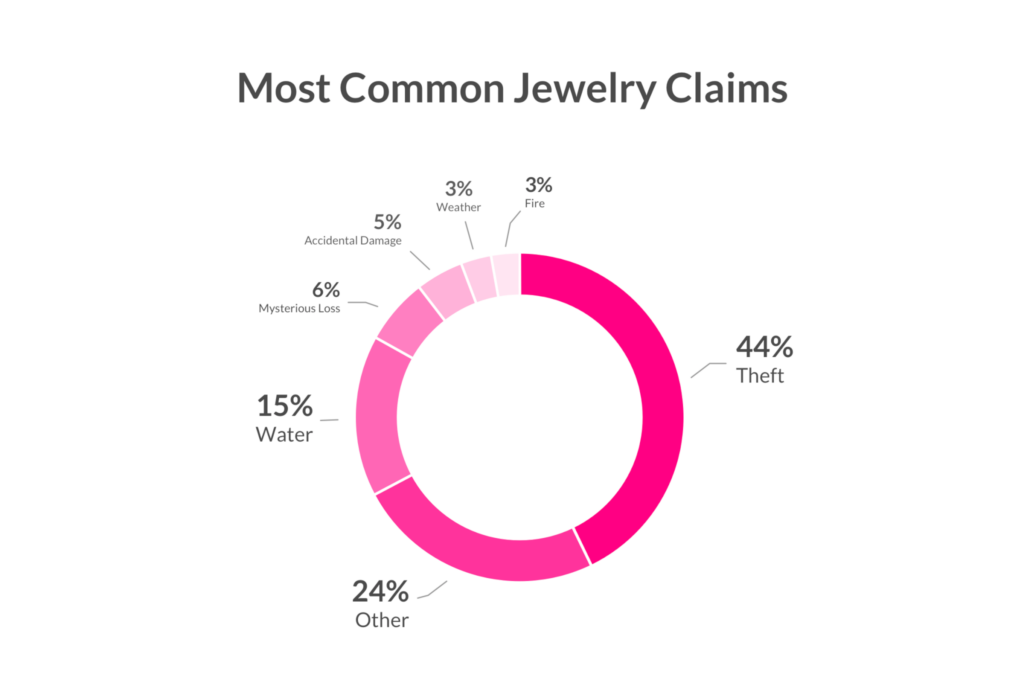 While your policy has your back in most situations, it doesn't cover wear and tear. So if your watch face gets scratched up, your policy can't help you out. That's because insurance is there for any 'sudden and accidental' damages- and scratches on your watch aren't exactly unexpected.
Same goes for redipping your bling- if your favorite bracelet doesn't sparkle like it used to, or your cufflinks have dulled, your policy doesn't cover a fresh polish.
There are a few other important things to note when it comes to your policy's base jewelry coverage. If you file a claim for stolen jewelry, your insurer can only pay you a maximum of $1,500 under your base policy (this is called a 'sublimit' or 'coverage limit,' in insurance speak).
You may not think your jewelry collection is worth much, but it adds up. Imagine you have two gold necklaces, an old charm bracelet, your Grandpa's class ring, and a set of diamond studs. Individually, these items may cost less than $1,500- but if you lose your entire jewelry box, your insurer can only pay you $1,500, and you'll have to pay out-of-pocket to replace the rest.
Why? Insurance companies don't assume you own expensive things, because they don't want to charge you for coverage you don't need. If insurers assumed everyone owned a $5,000 watch, every policy would be much more expensive.
And when you get your policy, you can usually choose a deductible between $250 to $2,500. If your insurer approves your jewelry claim, they'll subtract that fixed amount from your payout. But here's the good news: Your deductible kicks in before the $1,500 sublimit.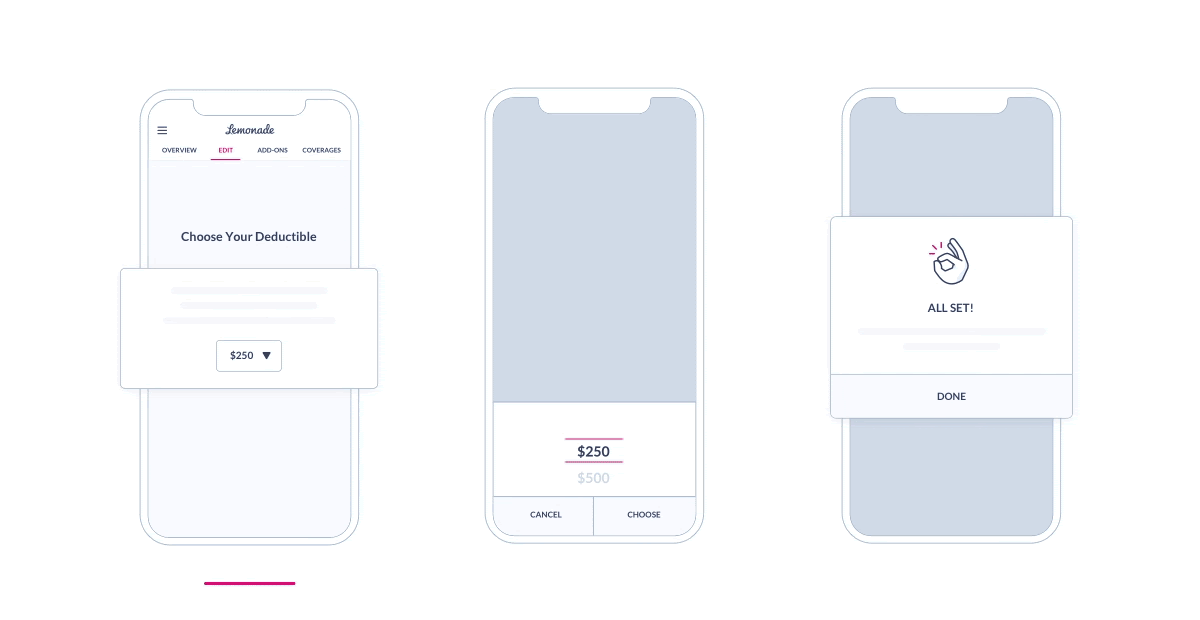 So if your $10k watch is stolen, and you have a $250 deductible, your insurer will pay you $1,500 for your watch (aka, the sublimit). But if your $1,000 ring is stolen instead, your insurer will pay you up to $750 for your that ring (replacement cost minus deductible).
But that doesn't mean you're out of luck if something happens to your high-ticket bling. That's where Extra Coverage comes in.
2. Extra Coverage
What's Extra Coverage? It's additional insurance coverage for extra special items – like your jewelry, camera, fine art, musical instruments, or bikes – that you can add on to your homeowners or renters insurance policy. (Other words for this are 'jewelry floater' or 'scheduled personal property coverage.')
What puts the 'Extra' in Extra Coverage? First off, it covers the full worth of your jewelry, deductible-free! So if your $10k ring was swiped, your insurer would pay you the full $10k to buy a new one.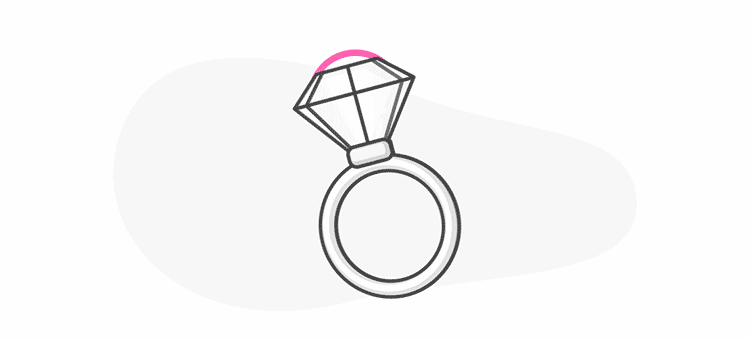 It also covers two additional perils: Accidental damage, and mysterious disappearance. So if your favorite necklace mysteriously disappears from your vanity, you're not covered by renters or home insurance unless you have Extra Coverage.
To get Extra Coverage, you need to add (aka, 'schedule') each individual piece of jewelry you'd like to insure- as long as it's worth more than $351. "I recommend scheduling any piece of jewelry you own that's worth more than $1,000," said Ana S., an Underwriter at Lemonade. "That's because high-ticket items are more likely to be stolen."
Who's covered by jewelry insurance?
Are items from your roommate, sister, or significant other's jewelry box covered under your policy?
TL;DR: Your standard homeowners or renters policy covers everyone living with you who is related to you by blood, marriage, or adoption.
So if your sister also happens to be your roommate, her bling is covered, too. If an apartment fire destroyed all of your jewelry, your insurer can pay you up to $1,500 for both of your collections. Extra Coverage is the best way to make sure you're getting enough coverage for everybody's stuff.
But what if your roommate is your sister at heart, but not by blood? While some of your shared items (read: your small living room couch, rug, etc) are covered, your roomie's personal things aren't, including her jewelry. We recommend that you each get your own policy, so you both have enough insurance coverage for your jewelry, and the rest of your stuff.
And when it comes to your significant other, your policy doesn't automatically cover them unless you're officially married, or in a legally-recognized civil union. But no worries – you can add them as an 'additional insured' for an extra cost. If you go down this route, just keep in mind that it may be cheaper (and easier) for each of you to get your own policy.
How much does jewelry insurance cost?
Your policy price is as unique as you are. Renters insurance starts at $5/mo, and homeowners policies start at $25/mo here at Lemonade, but your price will vary depending on several factors, including:
Your state and zip code
Your building's age
Your deductible
How much coverage you have
Whether you add on Extra Coverage
For example, if you live in a neighborhood with a low crime rate, your policy will be cheaper than if you live in a risk-prone area. That's because you have a lower chance of your jewelry (or other stuff) being stolen.
And if you choose a low deductible or high coverage amount, or add Extra Coverage, your policy will be a bit pricier, because you're taking on a higher risk. Here's your complete guide to how much your renters insurance costs, and how much your homeowners insurance costs.
Is it worth it to get Extra Coverage for my jewelry?
It really depends on how much you're willing to pay out-of-pocket if you lose your high-ticket jewelry. The average cost to schedule jewelry at Lemonade is $9.46 per month, and the average value of scheduled jewelry is $9,037.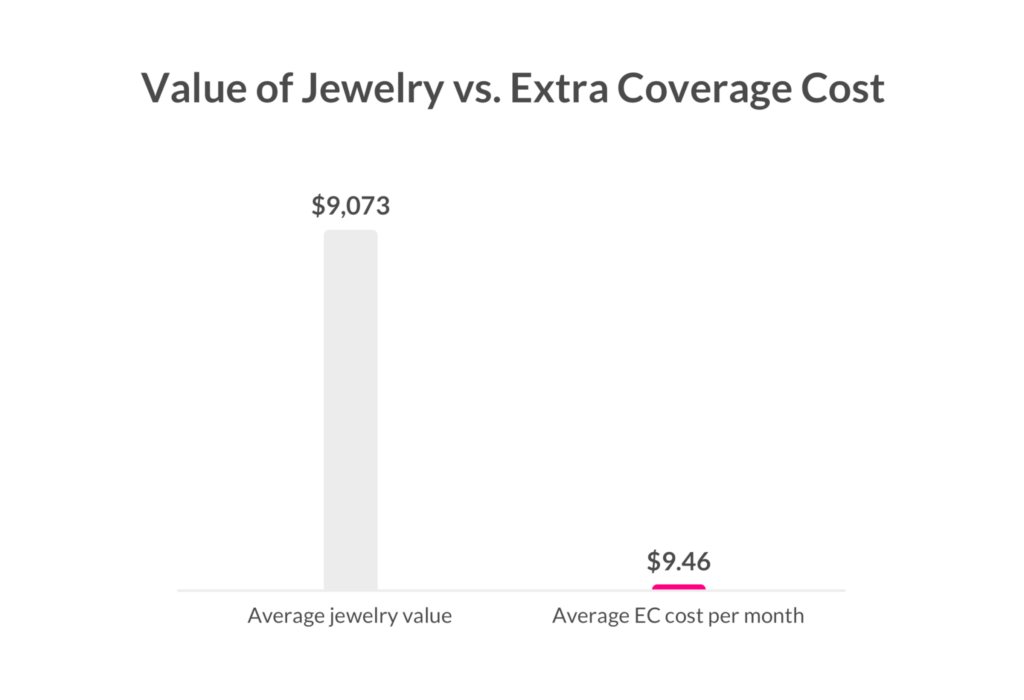 In other words, if you own a watch worth $5k, you'd likely pay around $5/month to avoid a $5,000 expense down the line. It's up to you to decide whether that's worth it!
How do I add jewelry to my policy?
If you don't need Extra Coverage
With Lemonade, it takes less than 2 minutes!
Simply download the Lemonade app, answer a few questions about your home, and get insured in seconds.
If you need Extra Coverage
First thing's first: Figure out which pieces of jewelry you need Extra Coverage for.
Next, determine out how much each piece of jewelry is worth. If you don't want to know the value of your jewelry (because, say, your fiance bought it for you), you can hand this process over to them, and provide your insurance company with their contact info. They'll take it from here.
If you've owned your piece of jewelry for less than 5 years, you can simply provide a receipt. But if you've owned it for more than 5 years or don't have the receipt, you'll need to get a jewelry appraisal, which is a document that states how much your jewelry is worth.
This is an important step, since Extra Coverage pays you the full value of your item, and the value of jewelry tends to change over time. We lay out how to get an appraisal in the next section.
Once you have your receipts or appraisals ready, it's go time. Just follow these steps to schedule your jewelry:
1. If you already have a Lemonade policy, skip to the next step. If you don't have a policy, download the Lemonade app, tap 'check prices,' and answer AI Maya's Q's. Answer 'yes' when she asks if you own any valuable jewelry, cameras, bikes, or fine art worth more than $1,000 each.
2. In your quote or policy view on the Lemonade app, tap the Extra Coverage button under 'Add-Ons,' and indicate how much your jewelry is worth.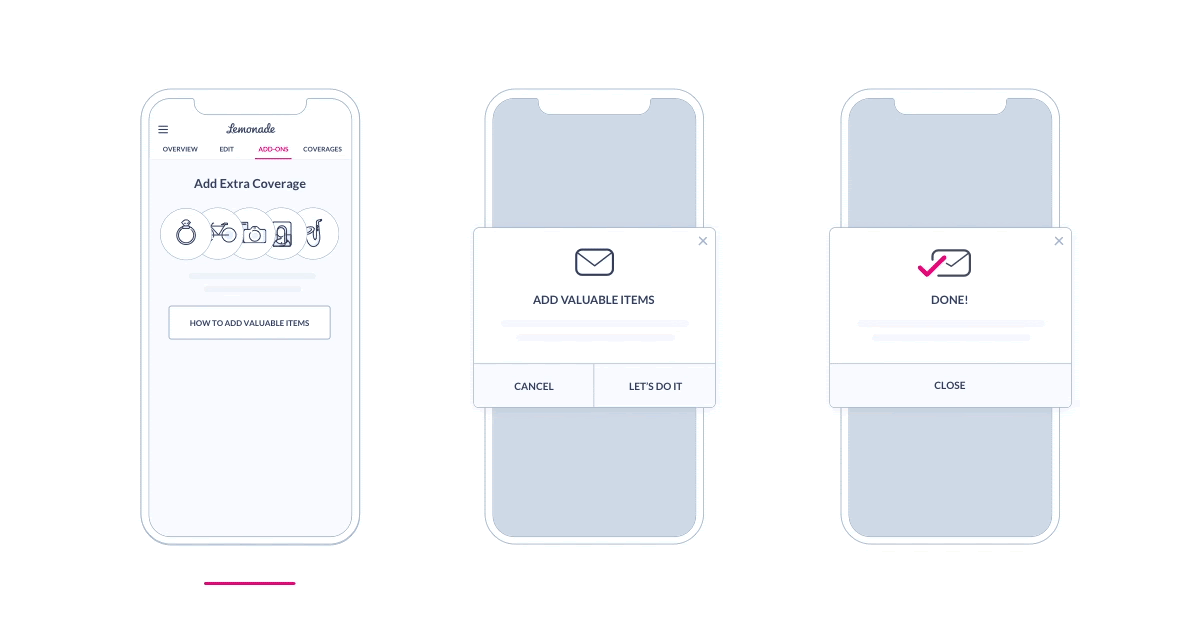 3. Open up the email you get from Maya, and click 'Add Extra Coverage.'
4. Answer a few questions, and send over:
A pic of your jewelry
A pic of the appraisal/receipt
A pic of your jewelry on top of the appraisal/receipt
5. Our Underwriting team will get back to you, and they'll let you know the status of your request via email! You can always add more items later.
Btw, if you tell AI Maya you need Extra Coverage while getting a quote (see step #1 above), Lemonade will automatically grant you temporary Extra Coverage for 14 days, after your policy's start date (aka, effective date).
This protects your items while you send over the necessary info, and our team reviews it.
If you can't submit your info within 14 days, your temporary coverage will expire- but you can still add on the Extra Coverage afterwards. Take note that if you add Extra Coverage after you get a policy (aka, you answer 'no' when AI Maya asks if you have expensive items), this temporary coverage isn't available.
How do I get a jewelry appraisal?
Like we said before, if you bought the piece of jewelry you want insured less than 5 years ago, a receipt is sufficient to get coverage. If you bought the piece more than 5 years ago, you'll need to have it appraised by a professional.
Simply head to your local jeweler, and ask them for an appraisal on your jewelry that includes the:
Name of insured (aka- your name, or the name of the person on your policy who owns that piece of jewelry)
Insured's address
Date of appraisal
Value of the item
Detailed description of the item
Name and signature of the appraiser
Appraiser's info (address, phone number, and/or email address)
Btw, make sure your appraisal:
Was created within the last 5 years (if not, you'll need to get a new one)
Is written in English
Was completed in person (not online!)
Try to avoid getting your appraisal from the jeweler who sold you the piece of jewelry. "Jewelers tend to overvalue jewelry you bought from them," said Ana S.
How do I file a claim for my jewelry?
If something happens to your jewelry, filing a claim with Lemonade takes just a few minutes. Just follow these steps:
1. Open the Lemonade app on your phone. If you don't have it, download it and sign in with the email you used when getting your Lemonade policy.
2. Hit the pink 'claim' button in the top right-hand corner.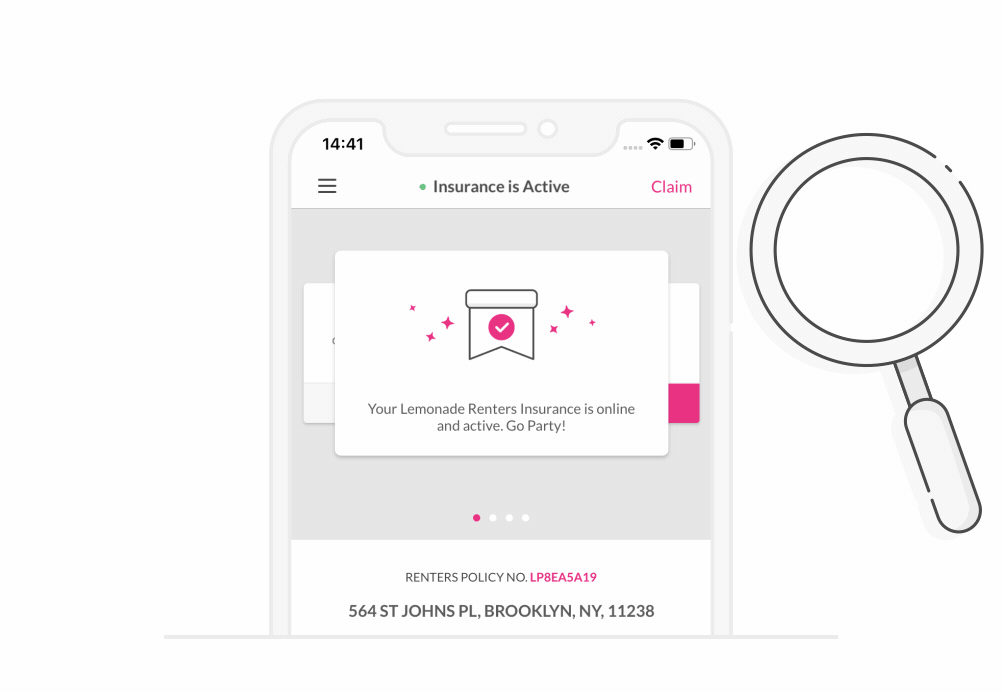 3. Meet our claims expert, AI Jim. He'll verify your contact info, and ask for more details about what happened.
4. Digitally sign a Pledge of Honor to verify everything you tell us about your claim is truthful and honest.
5. Explain exactly what happened in a short video recording. Pretend you're talking to a friend, and let us know the details, such as when and where the incident happened.
6. Provide any relevant documents, such as a receipt (if you don't have Extra Coverage), photos or records (if your jewelry was damaged), or a police report (if your jewelry was stolen).
7. Check to make sure all of the information is accurate in the full summary of the information you provided.
8. Enter your bank account information, so we know where to send the money if your claim is approved.
Keep on shining
Congrats- you're now fully armed with the knowledge you need to make the right coverage decisions for you. If you have any more Q's about jewelry coverage, reach out to our badass Customer Experience team at [email protected].
Also, if you're making lifelong commitments like a mortgage or a marriage, you might want to explore Lemonade's term life insurance offering.
And if you're feeling empowered by your newfound coverage knowledge, keep it goin' with these helpful guides: