5 Steps to Switching Your Homeowners Insurance Company
Because you deserve to be treated right.
Are you in a strained, awkward relationship with your current homeowners insurance company? Do they charge you too much? Are they just not there for you when you really need it? Are they terrible at communicating?
Sometimes you just need a switch.
If you can find a better homeowners insurance policy that lowers your premiums and improves your coverage, then changing your provider is a great idea. Ditto if you're tired of complaints about poor customer service, lack of discounts for safety features, or insufficient coverage in general.
The good news is that parting ways with your home insurance company is quick and easy—and you can basically do it at any time. Just follow the 6 steps below to switch or change your current homeowners insurance with minimum stress.
Step 1: Do your homework
You should never buy a new insurance policy without checking out all the details of your existing one.
Some old-school insurance companies have complicated policies, so make sure you've gone through everything with a fine-tooth comb so you can properly compare your current coverage to alternatives.
Keep an eye out for words like exclusion (ie. what's not covered in your policy, like certain high-risk dog breeds), and see how your current insurance deductibles compare to those of other policies.
Step 2 : Check the calendar
It's possible that you don't even remember exactly when your current homeowners policy term ends.
Look for the 'effective date', the exact date your policy ends, on the declarations page of your policy. (The declarations page is basically a summary of your insurance policy—it includes important stuff like coverage amounts, deductible, who's covered, and more.)
Generally, around 3 months before your annual policy is up for renewal is a great time to review your insurance options.
Luckily, the timing isn't so important—you can always switch homeowners insurance at any point in your contract, without waiting until you're up for renewal.
Step 3: Give yourself a refresher
Before rolling up your sleeves and jumping into new home insurance quotes, first get a handle on how much home insurance you actually need. There's a chance that your existing coverage isn't actually fitting your requirements.
Home insurance coverage isn't one-size-fits-all. The amount of coverage you need will depend on the type of home you live in, and how much your stuff is worth.
You'll also need to figure out how much of a deductible you're willing to pay. An insurance deductible is an amount of money you choose when purchasing a policy that will be subtracted from any future claims payouts.

If you already have homeowners insurance, you probably know the basics—but a refresher never hurts. Your home insurance is split up into six categories:
Dwelling coverage protects your home's structure against 'open perils'
Other Structures covers things like your driveway, fence, or tool shed against 'open perils'
Personal Property covers your stuff, from bikes to stereos to furniture
Loss of Use coverage provides assistance with additional living expenses (like hotel bills) if your place becomes uninhabitable due to a specific named peril like a fire or windstorm.
Liability coverage or Personal Liability insurance helps out if there's bodily injury or property damage to other people (or their stuff) as a result of your own actions—at your home, or anywhere else
Medical Payments to help cover medical bills, under $5,000 in most cases, that result from a guest getting injured at your home
Some insurance companies tend to underinsure policy holders for Liability coverage, because it lowers the price of your premium and encourages you to purchase.
But if you have a house worth $500,000, and only $100,000 in Liability coverage… you're likely underinsured. If the worst happens and someone takes you to court, your homeowners insurance will protect your assets, but if you're underinsured those assets remain vulnerable.
You'll also want to figure out if you need any add-ons to protect very expensive items (at Lemonade we call this Extra Coverage). And if you're near an earthquake, fire, or flood-prone zone, you'll likely want to investigate special coverage for these disasters.

And now's a good time to remember that homeowners insurance won't kick in for every single mishap or disaster; there are a bunch of things your home insurance policy won't cover.
Step 4: Play the field
Now that you've reassessed how much coverage you actually need, it's time to play the field.
Getting quotes from different companies is easy. Most quotes can be made by phone, or online, by answering a series of questions about yourself and your home.
With Lemonade you can get your quote lightning-fast without ever leaving your couch—all you have to do share info about your home's structure, roof, materials, and other factors.
We're a little biased, but we do think our homeowners coverage is pretty great. That said, definitely get a range of quotes from different competitors so you know you've made the right choice.
Step 5: Cut ties with your ex
Once you've found a great home insurance quote, it's time to switch.
Remember: Always buy your new homeowners insurance coverage before you cancel your old policy, to avoid any gaps in coverage.
If you're switching to Lemonade, we make it as simple as possible. You'll have already let us know that you're switching from another carrier during the quote process. Once you're all signed up, Lemonade will cancel your existing policy at midnight on the day your new Lemonade policy becomes effective.
If your previous policy doesn't get canceled as it should, there's an easy fix. Send your previous carrier the declarations page of your new policy and a copy of the cancellation request that we sent and your old insurer will be obligated to backdate the cancellation to the start date of your new policy.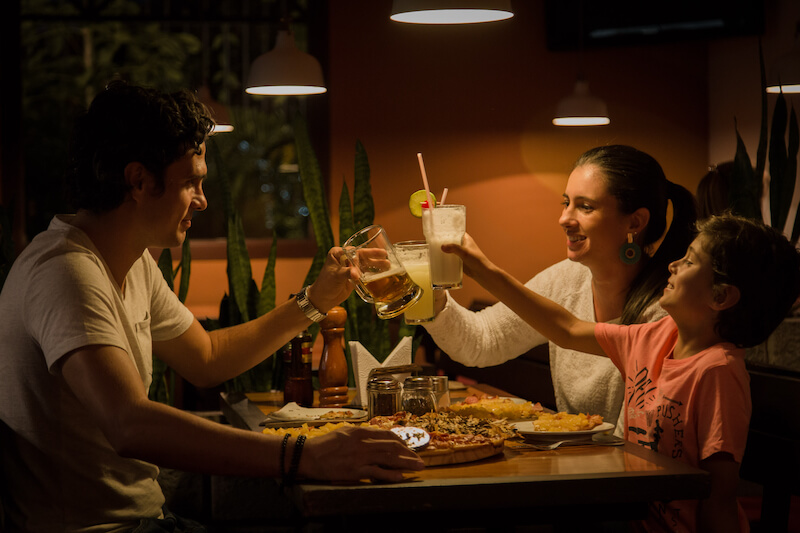 What if you're switching to an insurer other than Lemonade? No hard feelings. But things may be a bit more complicated.
You'll need your homeowners insurance declarations page and receipt of payment from the new insurer. Get in contact with the insurance company you're breaking up with and tell them you'd like to cancel your policy on the start date of your new policy.
If your new policy is effective as of June 24, say you'd like your policy canceled as of June 24. If they warn you that your coverage may lapse just explain that you already have a new policy effective as of that date.
Check if you have any bundle discounts with your current insurer—if so, you'd likely lose those discounts if you drop your homeowners policy.
Don't forget to ask for a confirmation of the cancellation since you'll need it to notify your mortgage lender. You'll also need to email that lender your payment receipt and copy of your original policy's cancellation notice.
Again, not to pat ourselves on the back… but if you're dropping your old insurance company in favor of a home insurance company like Lemonade, we'll help handle this legwork for you.
Whatever you decide—best of luck in your homeowners insurance hunt, and happy switching!