Loss of Use Coverage
Loss of use is a type of insurance coverage – it'll help with temporary living expenses if your place becomes uninhabitable due to a peril like a fire, windstorm, etc.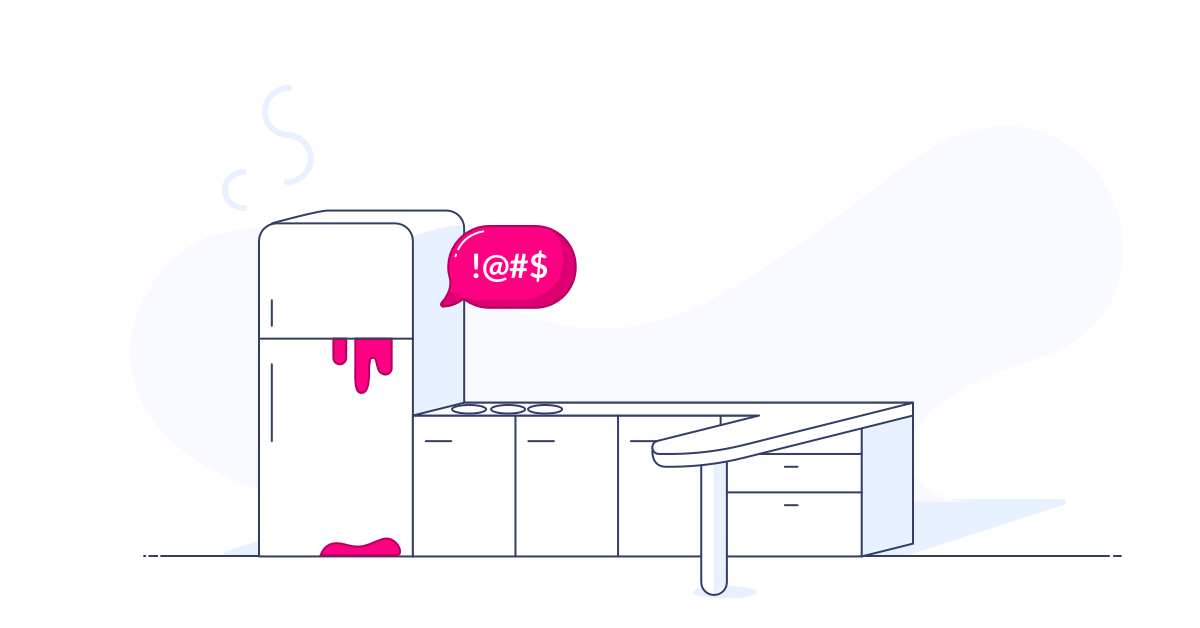 TL;DR
Loss of Use coverage can help cover temporary living expenses when your home is made uninhabitable by covered perils like fire or windstorms.

It covers additional living expenses such as hotel stays, dining out, and relocation costs.

Your Loss of Use will only cover expenses above and beyond what you normally spend; if your monthly rent is $1,000, and a hotel stay for the month costs $1,500, you'd be eligible to be compensated for the difference: $500.
What is loss of use coverage?
Loss of use coverage (code-named 'Coverage D' in your insurance policy) is a type of coverage your insurance company provides if your place becomes uninhabitable due to a peril. It's one of the six common insurance coverages you'll find on your basic homeowners insurance policy, and one of five types on a renters insurance policy.
Think about all the expenses you could rack up above your normal daily spend if you had to leave your place: hotel bills, eating out, laundry… the list goes on. Not being able to live at your own place is expensive. But luckily, your insurer will be there to help.
Keep in mind, though, you'll only get reimbursed if the reason you weren't able to live at home was something your insurance company agreed to cover in the first place.
What's covered by loss of use insurance?
Additional living expenses
Fair rental value
Government intervention
Additional living expenses and loss of use coverage
The first type of loss of use is additional living expenses. Luckily, this type of coverage is pretty straightforward.
If your place becomes uninhabitable due to one of the perils laid out in your policy, you can submit any necessary expenses above your normal day-to-day spend. (FYI, depending on the cause, you might also be covered for food loss if a covered peril knocks out your fridge and leads to spoilage.)
It may help you out with things like:
Moving costs
Temporary storage of your stuff
Eating out (above the norm)
Laundry
Parking
Here's an example of additional living expenses in practice:
Say you're living in an apartment in Brooklyn with $1,000/month rent, and your food and entertainment expenses are $500/month. It's the winter, and your pipe suddenly bursts even though it's well-maintained and protected from the cold. Not only were all of your clothing and shoes ruined, but you'll have to clear out for a week (and still pay rent).
Let's say you get a hotel room ($500), and pay for meals there ($250). Since you would have typically paid $375 per week ($1500/4 = $375), your insurance company will most likely reimburse you for the extra $625 you had to pay to relocate (hotel + increase in food costs).
A small note here is that your insurer will only cover you for the shortest time possible.
So, if you were thinking, "Score! A month of a paid staycation at my favorite hotel," then you might need to adjust your expectations a little. When bad stuff happens, the bills can rack up pretty fast, but lucky for you insurance will come to the rescue with additional living expenses.
Fair rental value and loss of use coverage
Fair rental value is the second part of loss of use.
This is less common than additional living expenses, but relevant for homeowners who rent out a portion of their home. If the portion rented out becomes unlivable due to fire (for example), you'll be reimbursed for what you could have made during those days.
So if it's unlivable for 4 days, you'll be reimbursed for 4 days of rent if you were planning to rent it out.
There is a limit on how much you can claim for this area of loss of use (sometimes referred to as 'Part D') so make sure to carefully check your policy.
Government intervention and loss of use insurance
The last thing covered under loss of use insurance is the least common: government intervention.
If, for some reason, the civil authority (i.e. the people in charge of your community, town, city, state, etc.) says you cannot live in your place due to a peril affecting houses or buildings near you, you'll be covered under loss of use insurance.
The best example of this would be wildfires in California:
When there's a threat that your house may burn down, the state government might issue a mandatory evacuation of your area.
Since fire is a peril, you'd be covered for up to two weeks, under the Civil Authority clause under loss of use.