Homeowners vs. Renters Insurance: What's the Difference?
Graduating from renting to owning? Here's what you can expect
Let's say you've rented your place for a few years, and now you're looking to buy your own home. You're familiar with renters insurance, but eventually you'll need a different type of policy to cover you. What should you expect?
Let's take a quick look at the differences between renters insurance and homeowners insurance.
Homeowners insurance vs. renters insurance
Hold onto your seats, because this might come as a shock: Renters insurance (referred to in the industry as an HO4 policy) is for renters, and homeowners (HO3) and condo insurance (HO6) are for policyholders who own their homes.
Not surprisingly, you'll pay a bit more to insure a place you own than you'd pay to insure a comparable rental property. (We'll cover costs in more detail below.)
Quick reminder: Lemonade offers HO3 and HO6 policies for homeowners, and provides HO4 coverage to renters.
What does renters insurance cover?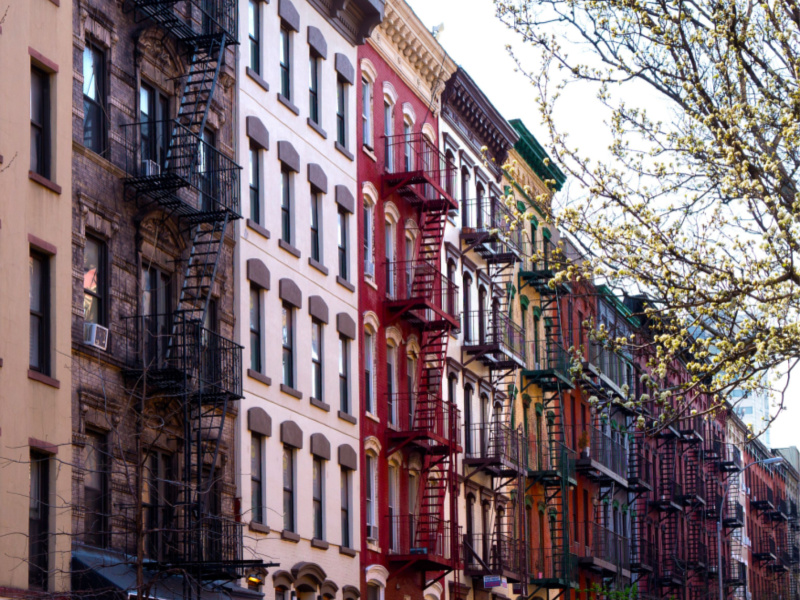 Renters insurance coverage includes everything that homeowners HO3 insurance covers, except for damage to the rental property itself—because you don't own it. Property damage coverage is part of your landlord's insurance policy instead.
Renters insurance covers things like:
Loss or damage due to certain causes (called perils) like fire,, theft, or vandalism
Temporary living expenses if the covered loss is so bad your home's not livable
Personal liability & medical bills for instances in which someone gets hurt at your place in an accident—whether that means hospital bills or legal fees from a lawsuit. It also extends to certain damages that you may cause when you're away from your home.
It's very important to note that your renters insurance policy covers your belongings against theft anywhere in the world—whether you're at home, on the subway, or visiting your favorite restaurant.
You should also read your insurance quote carefully to look for exclusions. These are things that are not covered by your policy. For example, renters insurance usually doesn't cover pests like mice or (eek!) bed bugs.
It won't include damage to the personal property of other people who live in your rented home (unless they are a blood relative, spouse, or adopted child) so your roommates each need their own renters insurance policy.
What does homeowners insurance cover?
A typical HO3 policy covers a lot, like damage to your home and your personal property, personal liability, living expenses, and medical fees.
But you'll still need to check your policy for exclusions. Some common things that you wouldn't be covered for include:
Flooding and some other types of water damage
Anything that you could have fixed before it reached the point of causing damage (like creeping mold)
Certain natural disasters, like earthquakes
People who live in your home but aren't related to you by blood, marriage, or adoption (but note that you can get additional insurance for them)
You can buy individual insurance policies to cover any gaps in your insurance, like flood insurance or earthquake insurance.
If you have expensive items, like high-end jewelry, expensive cameras, or specialty equipment, you'll probably need additional coverage for them because a standard homeowners policy won't cover the replacement cost. The industry refers to this as "scheduled personal property coverage," but at Lemonade we simply call it "extra coverage."
| Coverage Type | Homeowners Insurance | Renters Insurance |
| --- | --- | --- |
| Dwelling | Yes | No |
| Personal property | Yes | Yes |
| Loss of use | Yes | Yes |
| Personal liability | Yes | Yes |
| Medical payments to others | Yes | Yes |
Costs of homeowners insurance vs. renters insurance
In general, you can expect your renters insurance quote to be less than for homeowners insurance. That's because homeowners insurance includes the building structure itself, which isn't the case for renters insurance policies.
In both cases, the cost of your insurance policy depends on a few factors, including:
Where you live. For the same size home, homeowners insurance costs as little as $781 in Delaware but as much as $3,383 in Colorado.
How much deductible you're willing to pay—the higher the deductible, the lower the insurance premiums.
For homeowners insurance, the condition of your home, its size, and its age can all affect premium price. (For renters insurance, this doesn't make a difference.)
Your claims history. If a policyholder has made a lot of insurance claims in the last 5–10 years, they'll likely have to pay a higher premium.
The cash value of your personal items. The higher their value, the more you'll have to pay to insure them.
Your home security set-up, like whether you have burglar alarms, motion-triggered lighting, window locks, and so on.
All these factors make it tough to tell you how much you might have to pay. But we can tell you that on average, renters insurance in the US generally costs between $15 to $30 per month, or $180 to $360 per year, according to the National Association of Insurance Commissioners. Meanwhile, the average annual cost of homeowners insurance is $1,680 per year, or $140 a month.
How much renters or homeowners insurance coverage do I need?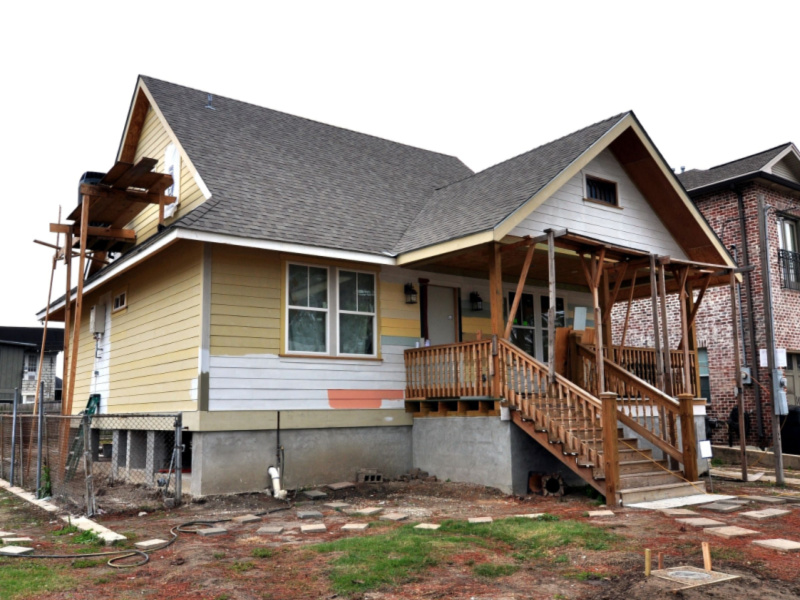 "How much coverage do I need?" is a tricky question, and one whose answer depends on your personal situation, as well as your tolerance for risk.
As a baseline, homeowners insurance needs to cover the amount it would cost to totally rebuild your home. For renters insurance, it's entirely up to you (but the coverage you choose should be aligned with the value of the stuff you own).
Here are some things to consider:
How much would it cost to replace your household appliances, furniture, and clothing? You need enough insurance to cover the basics if you lost everything.
Which are your most beloved possessions, and how much would it cost to replace them?
How much money might you need, beyond your normal daily expenses, if you can't live at home for a week or two?
How much might it cost if your kitchen is out of commission for a couple of weeks and you have to rely on takeout meals?
What personal liability coverage might you need? If you have a pool or a pond on your property, or you have a dog and your neighbors have small children, you might prefer a higher coverage than if all your neighbors are adults and you don't have any hazards in your garden.
When it comes to deciding how much insurance to pay for, the main thing to think about is how much your peace of mind is worth. It's often worth paying a little more to know that you have enough insurance to cope with (almost) anything that comes your way.
Lemonade and your home insurance needs
There's a lot to think about before getting insurance, but it's worth it to rest easy without worrying about the "what ifs".
Whether you're renting or you own your own place—and whether you want total coverage for every eventuality, or you'd prefer to go basic and keep the costs as low as possible—Lemonade makes it easy to buy and manage home insurance.
You can use the Lemonade app or website to get a quote, upgrade your coverage, file a claim, and review your homeowners or renters insurance policy.