Let's be honest: It's no fun to pull out your credit card for something that 1) isn't a physical product, 2) you aren't using every day, or 3) you aren't necessarily obligated to pay.
That instant gratification you get when ordering some goodies on Etsy, or Venmo'ing your friend money after an amazing dinner at that swanky restaurant downtown? Well, that warm, fuzzy feeling doesn't really apply to insurance. Which is kinda strange, because it ultimately gives you peace of mind.
To put this into context, while nearly all homeowners have home insurance, just 41% of renters have renters insurance. (Policy Genius)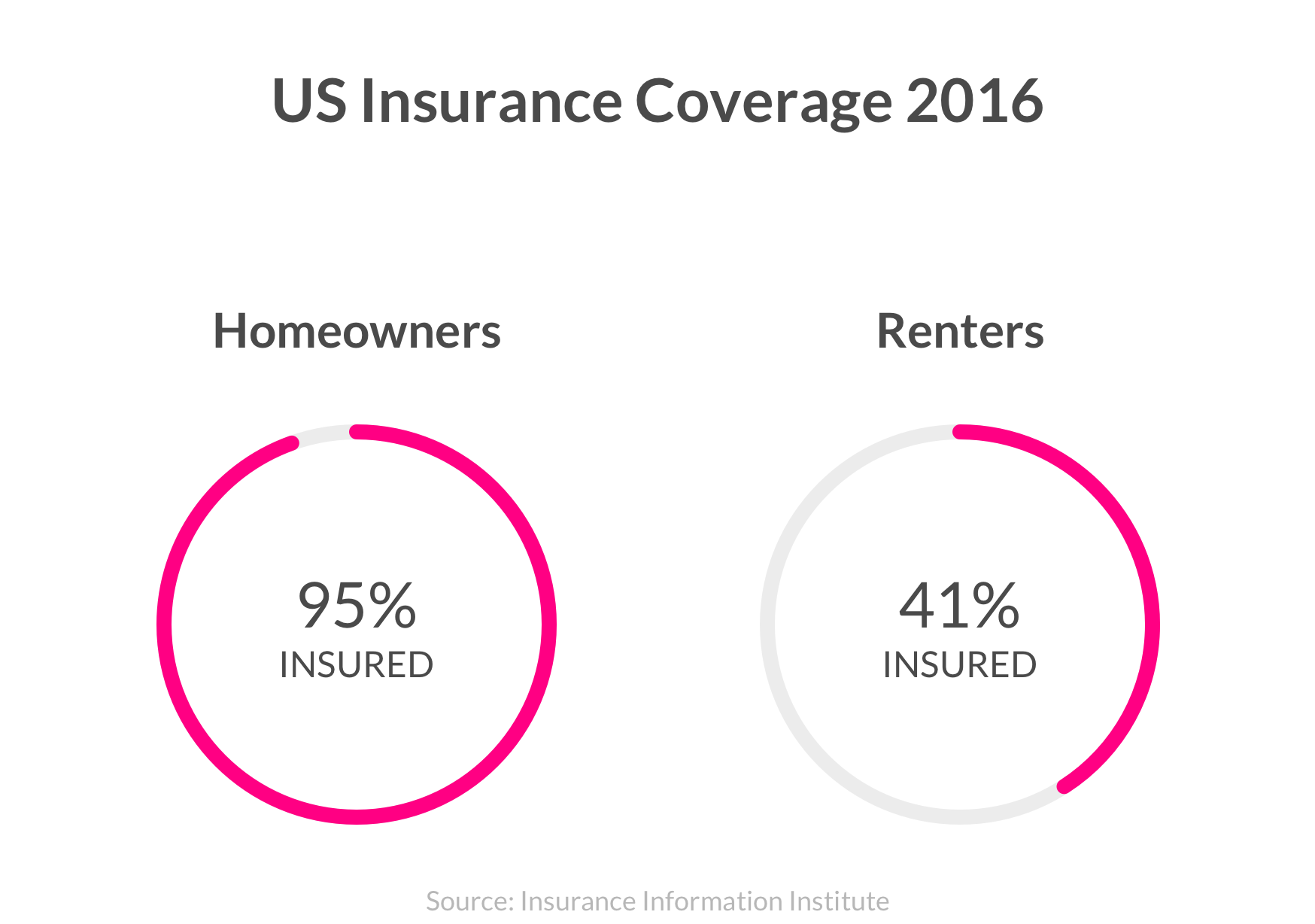 We cannot help but wonder: if HO4 insurance protects the stuff that gives you that gratification in the first place and costs less than an avo toast per month, why aren't more people buying it the minute they move into a new place? Maybe it's that they don't know which situations are covered, but even more, maybe they don't understand the value of purchasing something like renters insurance in the present.
TL;DR: While the best time to buy renters insurance may not seem like 'right now,' it actually is (this is backed up by science!). Go forth and get protected!
Why we think twice before pulling out the plastic for renters insurance
Procrastinating on buying HO4 insurance is more common than you think. It even seems rational to some. The logic goes, 'why invest in something now for a risk that may never happen in the future?'
But when something bad does happen, your rationalization changes – you want insurance RIGHT NOW!
There are a bunch of psychological factors at play here, but behavioral economics tells us that you're more likely to get renters insurance if you're facing a loss (i.e. your neighbor's apartment was broken into, so you go buy a renters insurance policy), and you're less likely to purchase insurance when you think you're safe (read: you moved out of the big city, and don't bother to renew your policy at your new place).
The National Flood Insurance Program carried out a study that highlighted this behavior. They found that, on average, residents who lived in a place for 7 years only had flood insurance for 2-4 years. When you think about it, their place had the same chance of flooding no matter how long they lived in it, so why would they carry insurance for just part of the time? Probably because loss aversion (or lack thereof) – either they decided to get flood insurance only when facing a loss, or didn't feel the need to renew when they no longer perceived a risk.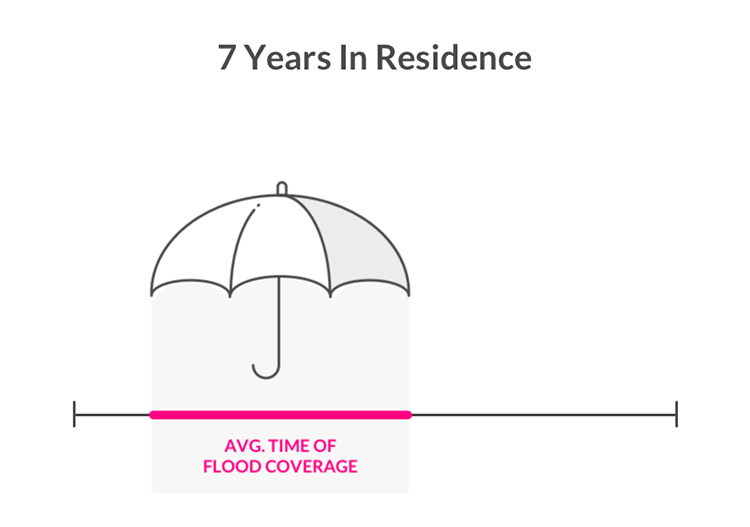 For those of you behavioral econ enthusiasts out there, this is a double whammy of prospect theory and the framing effect at work. When your insurance policy is framed as a loss (losing $5), you probably won't get one. But once it's reframed as a gain (gaining $10k+ if your stuff is damaged), you're a lot more likely to go ahead and get a policy.
Moral of the story? Don't wait for an "oh $%#&" moment to act. Renters insurance is totally worth the peace of mind, no matter when. It also offers some pretty awesome coverage that'll come in handy when you least expect it.
3 no-brainer reasons to get renters insurance right now
1. Your landlord's insurance covers the building, but not your stuff (or you!)
Whether you're fresh out of school and moving into your first apartment, or a veteran renter, chances are you have a lot of stuff. And that stuff is worth way more that you think! Most renters have more than $10K of personal property.
Now, would you be able to put down $10K tomorrow if you accidentally flooded your apartment? If your answer is in the range of "I don't think so" to "Hell no!" then you probably should consider getting renters insurance.
Bonus: Renters insurance covers you for something called personal liability: others' medical bills, legal fees, injured guests, and accidental damage to other peoples' places.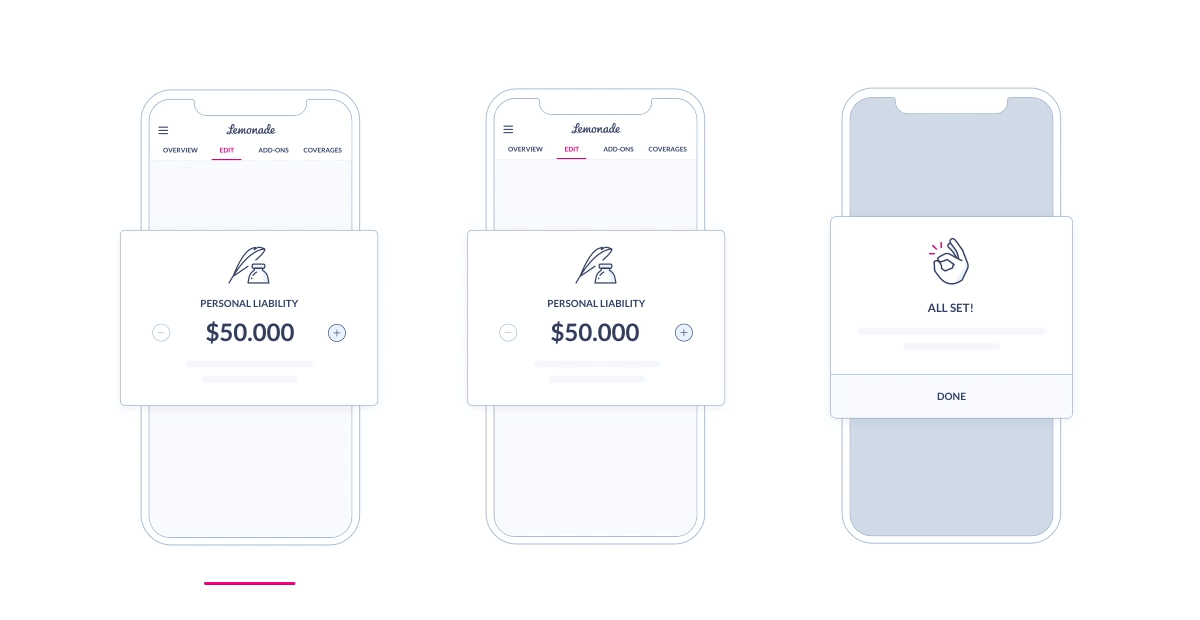 2. You can add extra coverage for accidental loss or damage
Now for some good news. For a few extra bucks a month, you can insure stuff like your bicycle, jewelry, musical instruments, and other items of value, against all of the usual suspects (aka "named perils"). This type of extra coverage is known as scheduled personal property and will have your back in the case of accidental loss or damage.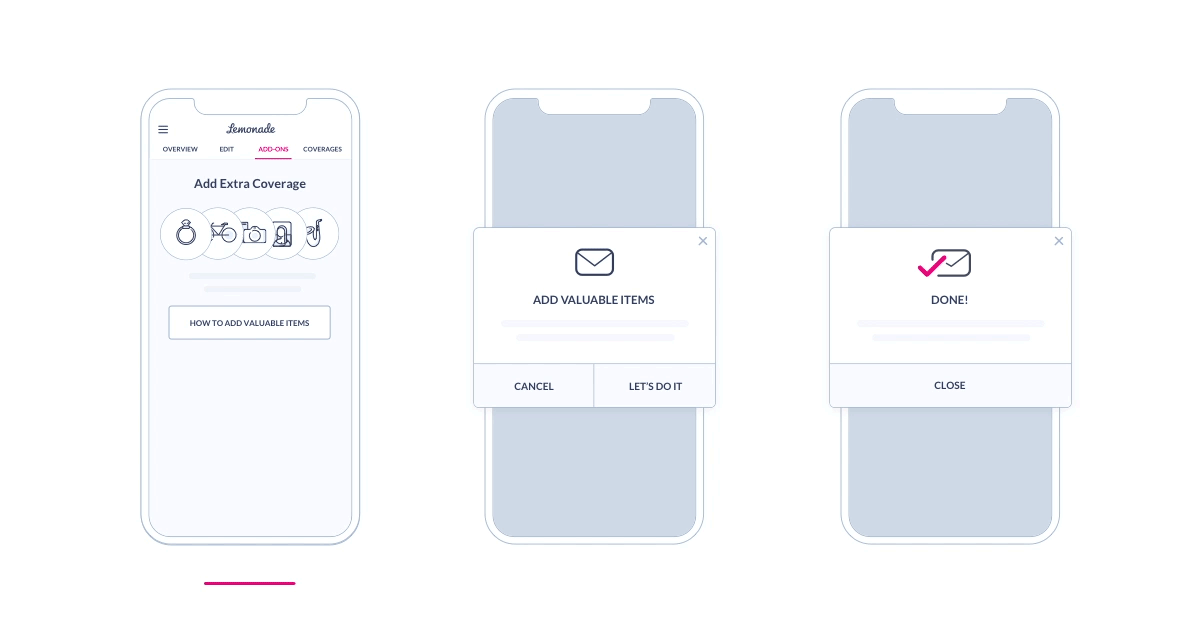 3. It's way cheaper than you think
It's strange – over the past 10 years, most renters cite "it's too expensive" as one of the top reasons for not getting insured. Furthermore, 60% of renters without a policy reported that they didn't think they could afford renters insurance before moving in. (US News)
Back in 2008, the average cost of renters insurance was around $22 per month. But today, renters can get policies starting from $5 a month (less than the cost of your cappuccino).
Think about the next time you order coffee, or buy lunch out rather than bring one to work. Think about that extra beer or glass of wine you drink while at happy hour, or that shirt you bought that is still sitting in your closet, tags on and all.
Cutting back on just one of these things each month would free up a pretty small amount of $$ needed to purchase something huge: protection for you and your stuff.
There's no time like the present
While you can purchase (or switch) renters insurance any time after moving into a new apartment, some apartment complexes require residents to have renters insurance before signing the lease. Not to worry, though.
Most insurance companies will give you the option to declare a future start date, or effective date, in cases like these.
One thing to remember is that your insurance won't automatically transfer over if you move to a new place, so make sure to update your company if you're on the move!
In any event, if you've taken the time to read this article, you probably understand that insurance is one of the smartest purchases you can make as a renter and that the right time to get it (if you haven't already!) is now 🙂