What Does Term Life Insurance Cover?
Here's how your policy could help your loved ones in their time of need.
On the fence about whether to buy term life insurance? We'll cover some of the different things your term life insurance policy payout can be used for.
TL;DR
The death benefit from your term life insurance policy can help alleviate your loved ones' financial obligations.
If a life insurance claim is approved, your loved ones, aka beneficiaries, can receive a lump sum payment from the life insurance company.
These funds can be used to cover expenses big and small, short-term or long-term.
There are many different types of life insurance products on the market today, each of which offers some kind of death benefit (and in some cases, like in whole life insurance, built-up cash value).
For our purposes, we're just going to focus on term life insurance. Of course, we'd be remiss if we didn't note that Lemonade now offers term life insurance—and we think it's a pretty great deal. Lemonade's no medical exam term life insurance offering currently provides coverage from $50,000 to $1,500,000 with premiums starting at $9/month, and term-length options up to 30 years.
Your policy's death benefit can be used without limitations, but we'll take you through some common and savvy ways beneficiaries often use death benefits to manage and maintain their finances:
What is term life insurance?
What does term life insurance cover?
Final expenses
Daily household maintenance
Childcare expenses
Mortgage payments
College tuition
Other debts
Different types of life insurance products
FAQs
Next steps
First things first. In the event of your death, term life insurance works to help provide your loved ones with financial protection. It can be used to cover their long and short-term expenses. What's more, this "death benefit" is usually tax-free.
Term life insurance coverage is sometimes referred to as a level term policy because your monthly payments, or premiums, stay the same throughout the term length.
As the insured person, you'll talk with your insurance agent to decide on the right amount of coverage for you. You'll decide how much life insurance you need and set the term length, which usually ranges from a 10- to a 30-year term.
If you pass away during the coverage period, your beneficiaries get your death benefit as a lump sum. If you outlive your policy, it expires, and you'll have the option of applying for a new policy. Bear in mind that it will likely come at a higher rate because you're older and more likely to have health issues.
Term life insurance is one of the more popular types of life insurance out there. It's simple to set up and affordable to maintain. Some life insurance companies, like Lemonade, don't even require you to undergo a medical exam to qualify for coverage.
Note that term life insurance differs from a whole, or permanent life insurance policy. Permanent life insurance offers cash value to and provides permanent coverage until your death. More on the those distinctions here.
What does term life insurance cover?
There are no strict limitations as to what your beneficiaries can use your policy's payout for. But here are a few common costs and scenarios for which those funds could prove valuable.
Final expenses
Unexpected loss leads to unexpected costs.
The average funeral cost, including a cemetery burial or cremation and a memorial ceremony, can cost over $10,000. When you factor in end-of-life care costs, medical bills, and estate settlement fees, the total can climb even higher.
If you pass away, your loved ones will have the emotional burden to deal with. Shield them from having to face a steep financial burden as well. Life insurance can allow them to take care of your final expenses with dignity.
Daily household maintenance
It may sound mundane, but the day-to-day costs of running your household add up quickly. Life insurance can help cover everyday costs like rent, groceries, bills, and clothes.
When deciding how much life insurance to buy, some people take their annual salary and multiply it by 10 or 15. This calculation helps account for how the loss of your income would impact your family's finances in the future. Covering daily expenses helps your beneficiaries avoid dipping into their savings.
Childcare expenses
If you are the primary caregiver for your children, a life insurance policy can help. It can be used to pay for childcare and the costs of managing a household if you're no longer around.
Raising a family includes paying for housing, food, healthcare, school-related expenses, medical copayments, and more. If you're raising a child with health issues or special needs, life insurance can help pay for the therapies, equipment, and special care they may need.
If you die, whoever steps in to care for your children will need the financial means to do so. That's where your term life insurance payout can come in handy.
It's just as important for stay-at-home parents to get life insurance as it is for primary breadwinners. Consider the many tasks an at-home parent does to run a household. If that parent dies, someone else will have to carry out all of those tasks, which will come at a price.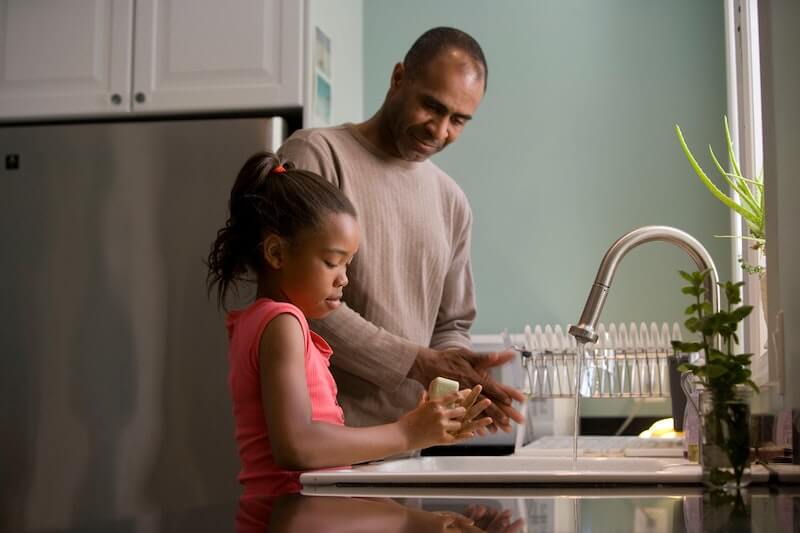 Mortgage payments
If you're a homeowner, your house is one of your primary assets. In the event of your death, your life insurance payout can help your loved ones pay the mortgage. They can use your death benefit to continue making regular mortgage payments, or even pay off part or all of the mortgage if you pass away.
After you're gone, decisions may have to be made about your family's home. Your family may choose to stay in the house, or it may make more sense to downsize or move closer to family. A financial cushion like a life insurance payout gives your loved ones the time and flexibility to make the best choices possible.
Life insurance can also help you become a homeowner in the first place. If you're the beneficiary of a loved one's life insurance policy, the payout can give you the funds to make a down payment on a home.
College tuition
Your life insurance policy can be used to put your children through college. One of the biggest expenses looming over parents' heads is financing their children's college tuition. If you pass away, there's no need for your kids to kiss their dreams of a college education goodbye.
If you're a college student with student loans to pay, term life insurance can cover your tuition debts in the event of your death. While federal loans may be forgiven if you die, private student debt can become your loved ones' debt. Choose a term length that will cover you for the duration of your student loans.
Other debts
Life insurance can also cover other debts you may have. Car loans, credit card debt, medical debts, and personal loans are some examples. Millennials and Gen-Xers hold an average of around $30,000 in personal, non-mortgage debt.
Cosigners on your loan (often your parents or spouse) can be left paying off these debts when you're gone. Avoid strapping them with an additional financial burden. Be sure to factor your debts into your life insurance coverage amount.
Different types of life insurance products
Depending on your life insurance needs, there are different types of term life insurance options you may want to look into. These specialized types of policies often come with higher premiums than a basic level term policy, like the kind that Lemonade offers.
A return of premium policy can give you back some or all of your premium payments when the policy term ends.
A yearly renewable term policy offers premiums that start low and rise incrementally over the duration of the policy term. This type of policy is renewable without a medical exam throughout the life of the policy.
A decreasing term policy means you pay a level premium amount throughout the life of the loan, but the payout amount declines gradually until the end of the term.
Universal life insurance is a type of permanent policy that offers flexibility in terms of paying premiums and determining how the policy's cash value is invested.
FAQs
If you're looking for plenty of additional information on your life insurance options, head over to our educational hub. Meanwhile, here are a few common questions you might have.
Which is better: term life or whole life insurance?
There's no easy answer to that question, since everyone's needs are different. Term life insurance is a generally inexpensive option that covers you for a set period of time. It protects you for a number of years and has to be renewed if you live longer than the policy period.
A whole life policy covers you for your entire life, no matter when you die. It builds cash value over time and can be borrowed against or cashed out if you choose. Whole life insurance costs significantly more than term life.
For more on the distinctions between these types of policies, check out our guide.
What kind of death does term life cover?
Term life insurance covers most types of death, such as death from natural causes, health-related issues, or an accident.
What is not covered by term life insurance?
There are some exclusions to life insurance policies, so check with your insurer.
If you lie on your insurance application, that's considered life insurance fraud, and the insurance company can refuse to pay the death benefit. Be honest about your age, medical conditions, family health history, dangerous hobbies, and travel plans. If you're upfront, you'll avoid any unpleasant surprises later.
If you stop paying your life insurance premiums and your policy lapses, it will expire. This effectively cancels your coverage, so be sure not to miss a payment. Some policies have a waiver of premium rider that maintains your coverage if you become sick or injured and are unable to work.
Next steps
There are so many financial burdens that can be alleviated by life insurance. If you want to protect your loved ones from financial hardship after your death, term life insurance is an affordable, easy way to do so.
Lemonade's term life insurance plans start at just $9 a month, and you can get coverage for up to $1,500,000. Your loved ones get financial protection. You get priceless peace of mind from knowing you took care of something important.