As Chief Behavioral Officer, I'm tasked with helping make Lemonade trusting and trustworthy. I spent years researching honesty and distrust, and Lemonade's unique business model borrows heavily from that body of research.
Long story short: instead of fighting with our customers over the same coin, we join our customers in fighting for a common cause. That changes everything! It eliminates conflicts of interests, and creates a partnership between Lemonade, our customers, and their chosen nonprofit.
Giveback
When you buy Lemonade insurance we invite you to choose a 'Giveback' cause.
At the end of June of each year we tally up all the money we received from the supporters of each cause, subtract the money we paid them in claims, and Giveback what's left to their cause (up to 40%).

There's a reason we chose mid-year rather than year's-end: most claims come in during or shortly after the winter. So this January-report is less predictive, made all the more so by the small sample size (we were only in business 100 days in 2016). Reader beware.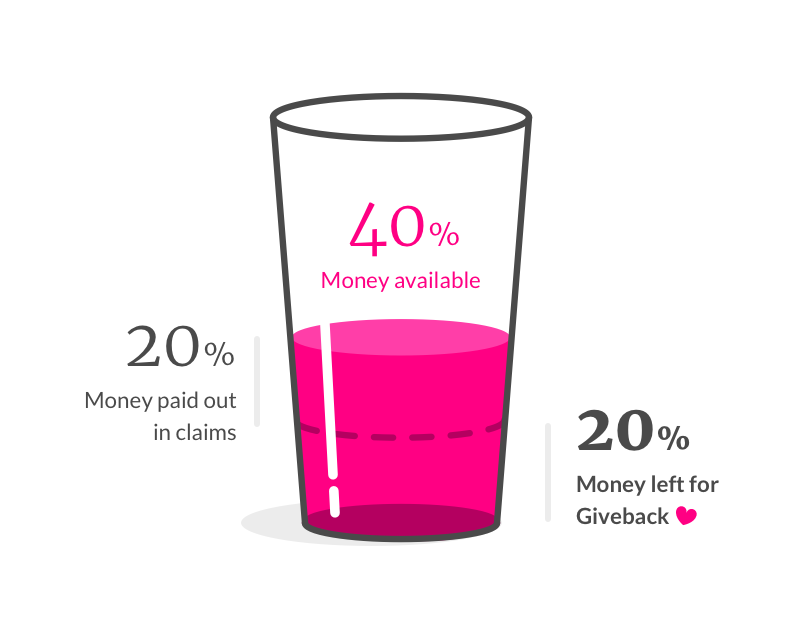 As John shared in Part 3, in 2016 we paid out 20% in claims. While we don't know what that number will end up being on Giveback-day, we do know what would happen if it remained 20%: we'd Giveback to nonprofits 20¢ of every dollar we collected. Our customers will need to continue their mix of good fortune and good behavior for that to happen, but that's what we're all rooting for.
As a point of reference, the most generous insurance company today gives about 0.1% of their premium dollars to nonprofits, so a Giveback of even 10% would be a 100x increase. Here's hoping!

We see the Giveback as a true partnership, not as paternalistic giving. And it's worth repeating that for Lemonade, the Giveback is not plain philanthropy. We believe it's good business too.
Daniel calls it "enlightened self-interest." Partnering with nonprofits neutralizes the conflict of interest at the heart of the insurance industry, lowering fraud, costs and hassle all around.
So where is the money earmarked to go?
To many of the most loved causes in New York, nationally and globally: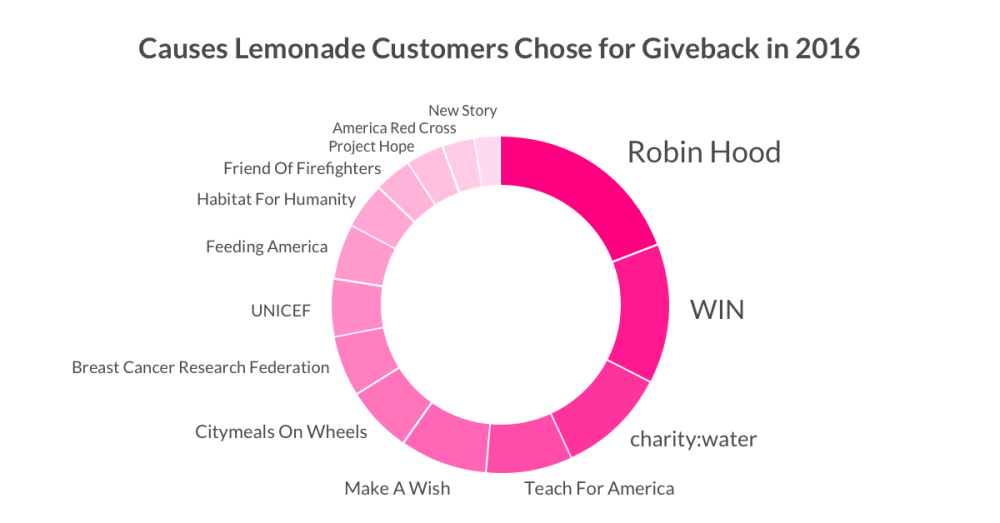 We launched with a dozen nonprofits, but 10x more (112) have applied to join the Giveback program since.
Applicants have come from far and wide, including 17 states (CA, TX, NJ, NY, FL, AK, AZ, AL, CO, NE, MI, MO, WI, MO, GA, UT, SD) and 12 countries (Afghanistan, Australia, Canada, China, Haiti, Holland, Israel, Italy, Kenya, Malaysia, United Kingdom, and the United States).
The diversity goes beyond geography: we're working with local PTAs; with a group that teaches women in Afghanistan to code; another that builds homes for Haiti's homeless; with causes that tackle neglect and abuse of NYC's youth, and others empowering the next generation of entrepreneurs in underserved communities through enrichment programs.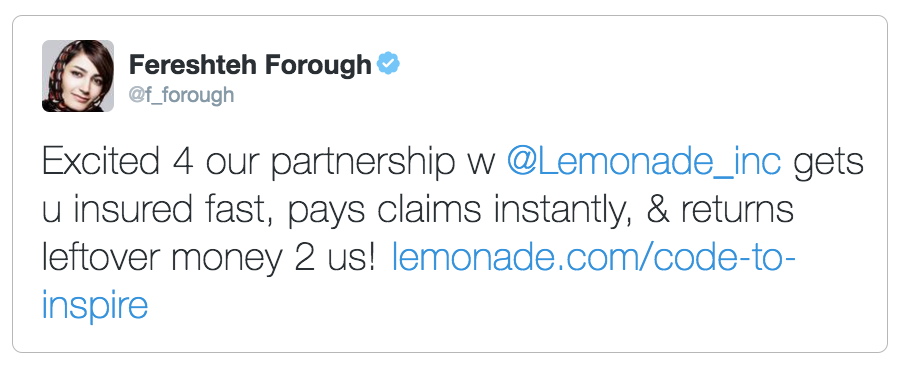 Beyond the numbers
In 2016, we took important steps towards entrenching Lemonade's social mission. In April 2016, by unanimous vote of our board and shareholders, Lemonade became a Public Benefit Corporation, with a mission "to use the power of technology to transform insurance from a necessary evil to a social good." In August, Lemonade received B-Corp. certification, and in September of last year, New York regulators approved the Giveback and Lemonade was launched.
2016 was about laying the foundations: we created a new double-bottom-line insurance business model, supported it by a novel reinsurance program, built the tech to deliver it, negotiated the legal and regulatory framework to allow it, and brought Lemonade to market.
It's too soon to give a definitive picture of the social impact of Lemonade, but if the first 100 days are anything to go by, we may be onto something 🙂