Car Repair Insurance
Car repair insurance (better known as mechanical breakdown insurance or MBI for short) is a type of insurance that covers mechanical failures that may occur over the course of your vehicle ownership.
What is car repair insurance?
Car insurance coverage (collision and comprehensive insurance) typically pays for damage that occurs during an accident or from an "act of God." If mechanical damage occurs because of an accident, your collision coverage will apply. Sometimes, if your car has custom parts installed, you may need special coverage in the event of an accident.
But, if your engine fails while you are driving, or your transmission stops allowing you to reverse, you'd be out of luck and on the hook for repair costs. Since these breakdowns are unrelated to an accident, they aren't covered by a policy that car insurance companies offer, which are designed to protect you from the cost of repairing a car after an accident.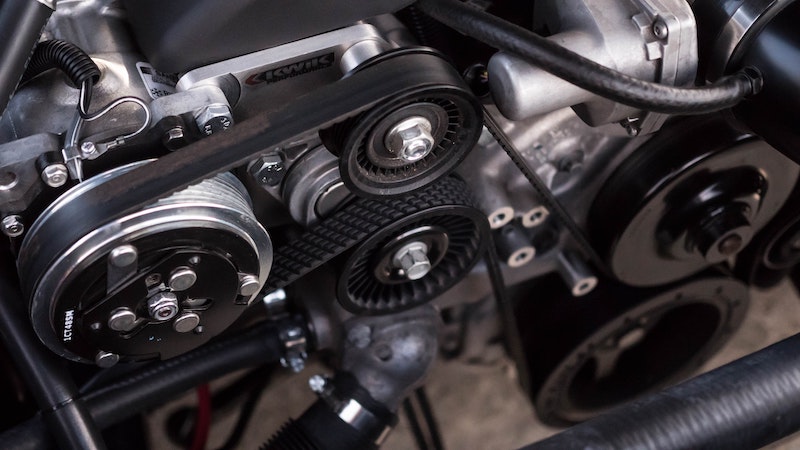 You might be thinking that standard insurance coverage will leave you paying out of pocket for repairs if your car has problems—and that's understandable. That's where mechanical breakdown coverage comes in. MBI coverage is an insurance policy that kicks in to cover those mechanical failures. You'll be responsible for paying a deductible, and then any included damage would be taken care of.
Car repair insurance (aka mechanical breakdown insurance) is purchased from your car insurer but not every insurance company offers it. In fact, most do not. It has to be purchased when buying a new car, or with very low miles (usually under 12,000), and can be canceled at any time.
What is the difference between car repair insurance and an extended warranty?
You might be thinking, "But this sounds exactly like an extended car warranty!" And you are sort of right, but there are a few key differences between that extended warranty and auto repair insurance.
Car repair coverage typically carries a larger deductible, while an extended warranty can be purchased with a small deductible of around $50.
Car repair coverage has limited eligibility, because it has to be purchased on a new, or nearly new car. Payments have to be made every single month in order for coverage to continue. That means that until the manufacturer's warranty expires, payments may overlap with the auto warranty that the manufacturer provides on a new vehicle.
If you have a car with more than 12,000 miles, you likely won't be eligible for car repair coverage. Extended car warranties on the other hand can usually be purchased until your car is five to seven years old, or 100,000 miles. This gives you a lot more time to make a decision, and allows you to buy a policy on a used car.
If you move your policies over to another insurance company, you may not be able to get car repair coverage from your new auto insurance provider. While extended warranties are usually purchased from a dealership when you buy a car, the car repair coverage is purchased directly from an insurance company.
If you purchase an extended warranty from the dealership, you are usually responsible for paying in a lump sum. However, car repair insurance is paid on a monthly basis, making it a bit easier on the wallet.
Extended warranties are often rolled into the financed car purchase. That means that not only are you paying for the warranty, you're also paying interest on the purchase of it. Car repair insurance does not have any interest charged on it.
The car insurance industry is highly regulated. Extended warranty companies have a long list of complaints against them, and there's not much a consumer can do if it turns out that the coverage isn't what they thought they were sold.
Does car repair coverage cover everything that could go wrong?
A car repair insurance policy does not cover everything, but it does cover a whole lot of things that you may not have thought about. This is additional coverage on top of the standard car insurance.
Probably Covered: Typically, car repair coverage covers all repairs that aren't specifically excluded from the policy. That means if you're unable to shift your car into reverse, and you're facing an expensive repair, you'll be covered. If your control arm needs to be replaced, that would be covered. If any problems are found with things including the suspension, engine, transmission, drive train, cooling system, air conditioning or heating systems while you're in the repair shop, they would be covered if you had a mechanical breakdown insurance policy.
Not covered: This insurance product comes with a host of responsibilities. As the car owner, your job is to maintain your car. Car repair coverage does not apply to maintenance-related components. This means that oil changes, coolant flushes, transmission fluid replacement, air filters, alignment, cabin filter, tune-ups and so forth are your responsibility. In addition, these policies don't cover what is classified as "wear and tear" parts. This includes tires, brake pads and/or shoes, drive belts, and cooling system hoses.
Car repair insurance also does not cover repairs caused by a collision or accident. This would include both bodywork and mechanical work. If you are involved in a collision, or your vehicle is damaged in a flood, by hitting a deer, or even a hail storm, you'd have to have the corresponding car insurance policy. Those repairs would be covered under collision, or comprehensive coverage, if you have opted in to them.
Car repair coverage is designed to offer car owners peace of mind. If a major system fails, and a big bill is expected, the insurer steps in and pays for the car repairs. However, it's not designed to make you feel comfortable in neglecting your car.
These policies come with a caveat: You are required to maintain your car in the way your vehicle manufacturer outlines in your owner's manual. If you don't change your oil regularly, or perform other required routine maintenance, not only will you cause damage to your car, but your insurer can reject the claim for the damage.

Mechanical breakdown coverage can also include roadside assistance, although it may be a separate, relatively inexpensive, add-on of less than $20 a year.