Calculating the Cost of Life Insurance
How much is enough life insurance? And where do you begin?
So you've made the decision to get life insurance. Congratulations! You're on your way to providing peace of mind for your loved ones.
You might be wondering if there's a simple life insurance calculator to determine how much coverage you need. Well, we go into that topic in pretty great depth here, but the good news is that it's not as complicated as you might assume.
How much life insurance should I get?
Hey, we understand—you might be a little allergic to math. That's why we're blog editors instead of actuaries! But we'll try to keep this simple.
When we talk about how much coverage you'd want with a life insurance policy, what we're really talking about is the amount of the so-called death benefit that would be provided to your beneficiaries if you were to pass prematurely. 
So if someone is describing a 10-year term life insurance policy with coverage of $1 million, that means that if the policyholder dies within that 10 year span, their loved ones would receive a tax-free payment of $1 million.
Here's the TL;DR way to sketch out the amount of life insurance coverage you should choose
You'll want to get out a pen and paper and make some quick back-of-envelope calculations.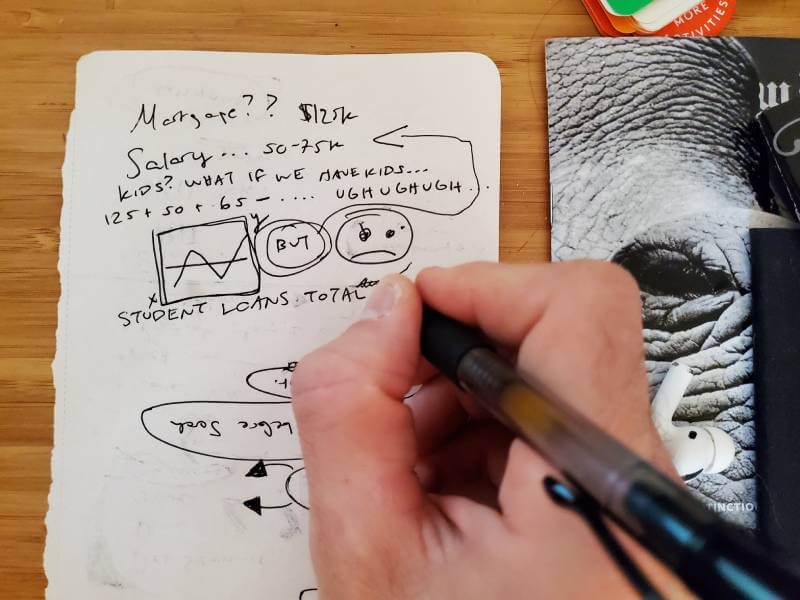 The goal of your term life policy is to help ensure that your loved ones have financial protection if you weren't around to provide for them any longer.
Ask yourself what your family's expenses are for an average year. What do you pay in rent, or toward a mortgage? Childcare? Do you still have student loan debt? What's your own current annual income, and what would your loved ones need to offset this if you were no longer around to contribute financially?
Then think of your available resources and assets, which could balance out some of those costs. That includes any savings you currently have in the bank, as well as the value of things you might own outright (like your home, if you're lucky).
Based on those personal calculations, you'll want to make sure that your term life plan's payout (death benefit) is sufficient for your loved ones' financial needs.
This will be different for everyone. If you're a 31-year old mom buying a 10-year term life policy, you're basically posing a hypothetical question to yourself: "If I were to pass away at the age of 40, what amount of money would safely cover my family from that point into the future?"
How will the cost of my life insurance policy be calculated?
There are a number of factors that will impact how much you will ultimately pay in life insurance premiums. This includes your age, gender, medical history, location, and coverage amount.
With the term life policies offered by Lemonade, you're in luck—those calculations are all taken care off by our friendly chatbot Maya. We can say that the lowest premium would be $9/month.
Lemonade's award-winning customer experience is 100% digital, and unlike many other insurers, we don't require you to undergo an in-person medical exam to get covered. Instead, Maya will ask you a series of questions about your medical history and lifestyle to calculate your premiumd.
You'll also choose the term you desire (10, 15, 20, 25, or 30 years) and the amount of coverage you want (between $50,000 and $1,500,000).
She'll crunch those numbers and, if your application is approved (sometimes, you might get denied coverage), she'll offer you a policy on the spot. It's as easy as that!
Apply for a life insurance quote with Lemonade and get the coverage you need, today:
Hey, while everything above is hopefully helpful, we'd still suggest you chat with a financial advisor before making big decisions!