Term Life Insurance
Term life insurance is a type of life insurance that covers you for a specific period of time (aka, 'term'), and offers a one-time, tax-free, lump sum payment to your loved ones in the case of your death.
What's term life insurance?
Term life insurance, also known as 'pure life,' helps provide financial protection for your family if you were to pass on unexpectedly during a pre-determined period of time. Lemonade's term life offering provides a one-time, lump sum payment to your loved ones or family members, who you choose (they're called 'beneficiaries' in insurance speak).
Your loved ones can spend this payout, aka 'death benefit,' without limitations, using it for funeral costs, car payments, student loans, or any other needs. Take note that death benefits are usually income-tax free.
How does this work in practice?
Meet Dave, a 40-year old high school teacher. Since he has thirteen years left on his mortgage payment and hefty college tuition for his daughter he'll have to shell out in ten years, Dave wants to help make sure his family has a solid financial future and peace of mind. He smartly purchases a 20-year term life insurance policy offered by Lemonade with $1,000,000 in coverage. Dave always makes his premium payments.
Tragically, Dave dies in a sudden accident just five years later. His husband and daughter file a claim as beneficiaries, and receive $1,000,000 from Dave's insurance company. Dave gets to leave his family with one last gift: the comfort of financial protection.
How do I sign up for term life insurance?
When getting your term life insurance quote, your insurer will start by asking you a series of questions about your health, family history, and hobbies. Several life insurance companies will also require you to get an in-person medical exam, but Lemonade's process is 100% digital, no doctor visits or medical exam required.
After providing your personal info, you'll need to choose the specific amount of time (the 'term') that your policy will be active for. Lemonade's term life offering allows a 10, 15, 20, 25, or 30-year term. You'll also be asked to select the amount of coverage you'd like, which is the total lump-sum payment that would be given to your beneficiaries in the event of your death. Lemonade offers life insurance with up to $1,500,000 in coverage.
Your insurer will then take all of the information you provided, and calculate your monthly premium. Simply pay that value each month for the duration of your term, and you're covered!
If you pass on during your designated term—and your claim is approved—your insurer will pay out the full balance of your coverage to your beneficiaries. Outlive your policy term, and it will simply expire.
What's the difference between term life and permanent life insurance?
While term life insurance covers you for a set period of time (your term length), while permanent life insurance (which includes 'whole life') has you covered… for life. That means there's always a guaranteed death benefit, with some exceptions.
Because a whole life policy never expires (and can offer you chances to build additional cash value beyond the death benefit), you'll pay a significantly higher monthly premium than you would with a term life policy.
If you want to take a really deep dive into this topic, we've got a whole lot more info here.
How much does term life insurance cost?
Your life policy's cost will depend on several different factors, including how much coverage you choose, as well as your term length, age, health, and life expectancy. Term life policies offered by Lemonade start at $9/mo, and are generally affordable if you're in good health.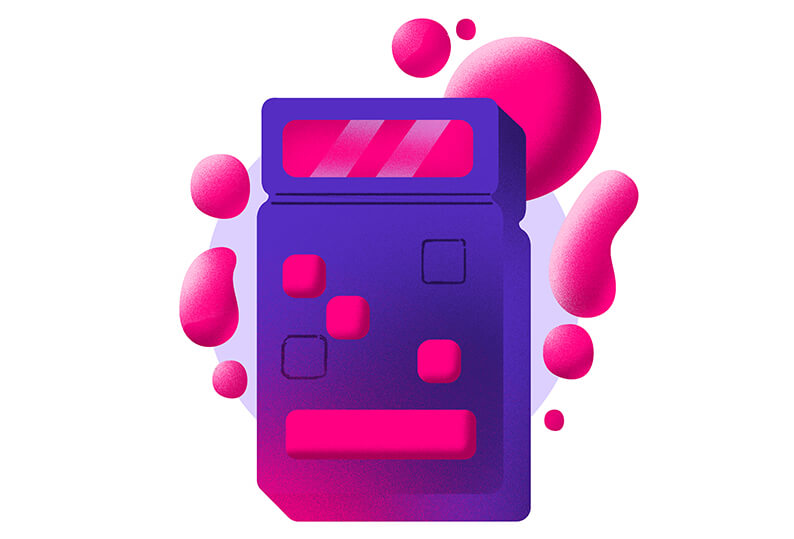 Term life insurance tends to be the cheapest option for life insurance, making it a great choice for younger buyers or those who may not be able to shell out the expense of the larger premiums for a more permanent policy.
Which term life option is right for me?
When picking the right insurance company and life policy for you, it's important to remember that this isn't just any expense: This is about the well-being of the loved ones you might leave behind. That's why it's important to pick a company that will support your needs, and above all else, a company you can trust.
One metric to consult when making this decision is the financial strength of your potential provider. Will they still be around years from now to pay out your claim in full? Do they have a great financial backer or insurer behind them if they face financial peril? Because your life is the last thing you want your insurance provider to short change you on, it's important to know that the company you're going with is transparent, a factor you can check up on by scoping out the insurer's customer-service ratings. Ask yourself: Will they be there for you when you need them the most?
We're a little biased, of course, but Lemonade's term life offering is pretty special. There's zero paperwork, and the sign-up experience is 100% digital. Unlike many other insurers, there's no medical exam required—that means no doctors or blood tests required. The process of planning for your loved ones' future is swift and painless.