DIY Doggy Treats
These easy-to-make doggy treats will get your furry friend's tail waggin'.
We know, having a fur fam is a lot of work. Between dog walks and vet appointments, who has time to bake? Lemonade's here not just to provide your dog with the best, hassle-free health insurance you can get, but also to help you show Fluffy your love by baking for her!
The Lemonade Pet team spent the morning volunteering at the local SPCA-run shelter (Society for the Prevention of Cruelty to Animals). Besides hanging out with some amazingly cute pets, we cooked up some doggy treats to make the visit unforgettable.
These easy-to-make treats are almost as simple as filing a claim on the Lemonade app. It's the perfect afternoon project to try on your own.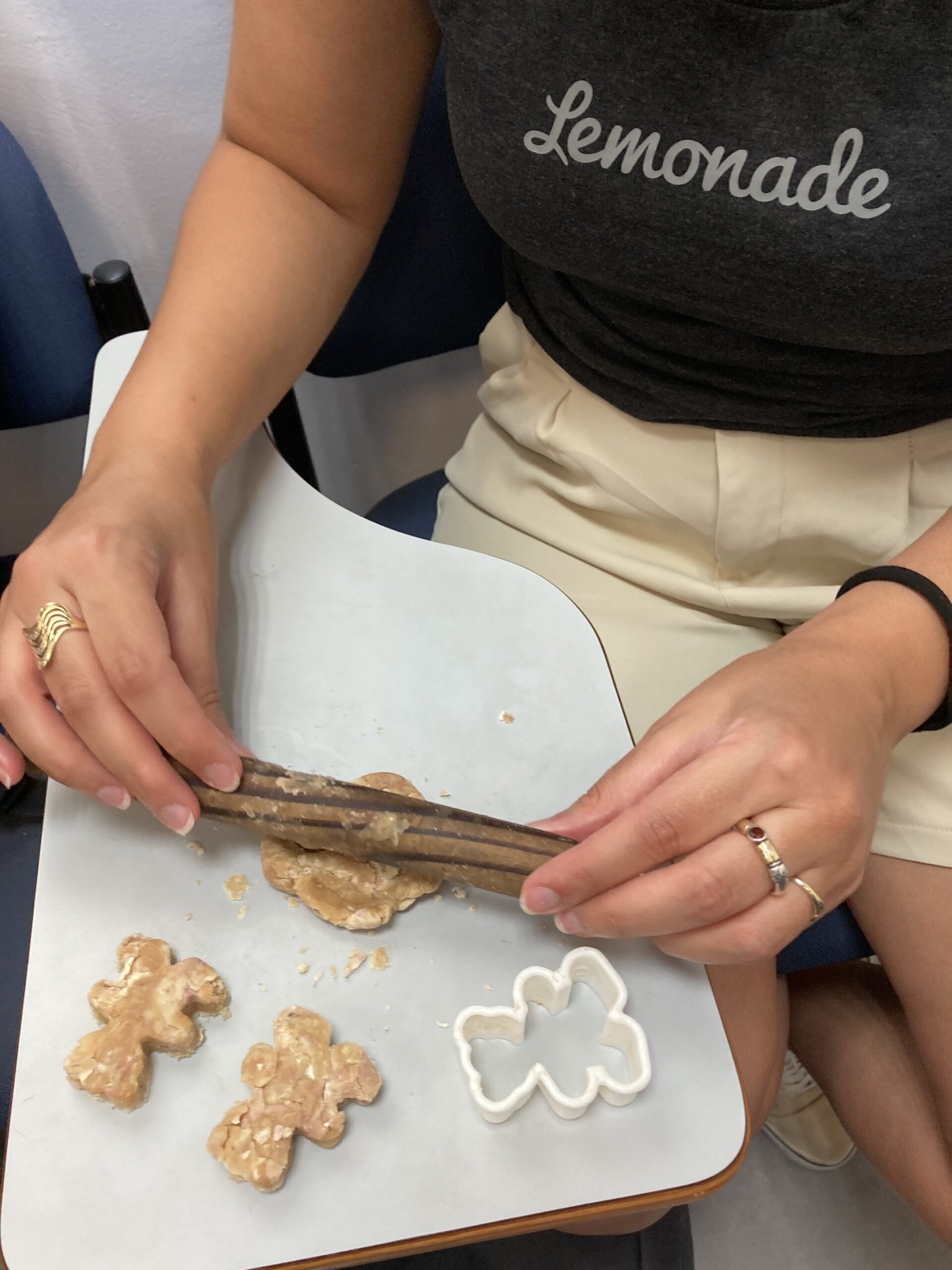 Ingredients
Here's what you need to make about two cookie sheets full of these delicious bites:
2 cups of flour
½ cup of rolled oats
Approximately ¾-1 cup of water (warm, but not hot)
½ of a normal, 12-ounce peanut butter jar
Optional: 1 small can of wet dog food your pet loves
Directions
Start by preheating your oven to 350℉.
In a large mixing bowl, stir together rolled oats and water. Add in the flour and peanut butter (also the canned wet food if you'd like).
Knead the dough until smooth. If it crumbles in your hands, go ahead and add more peanut butter. If it's too sticky, you can add a bit of flour.
Using a rolling pin, roll the dough out until it's about 5 mm thick. Using a cookie cutter, cut treat shapes from the dough (if you don't have one, try using a small shot glass). Press the remaining dough together and repeat to make more treats.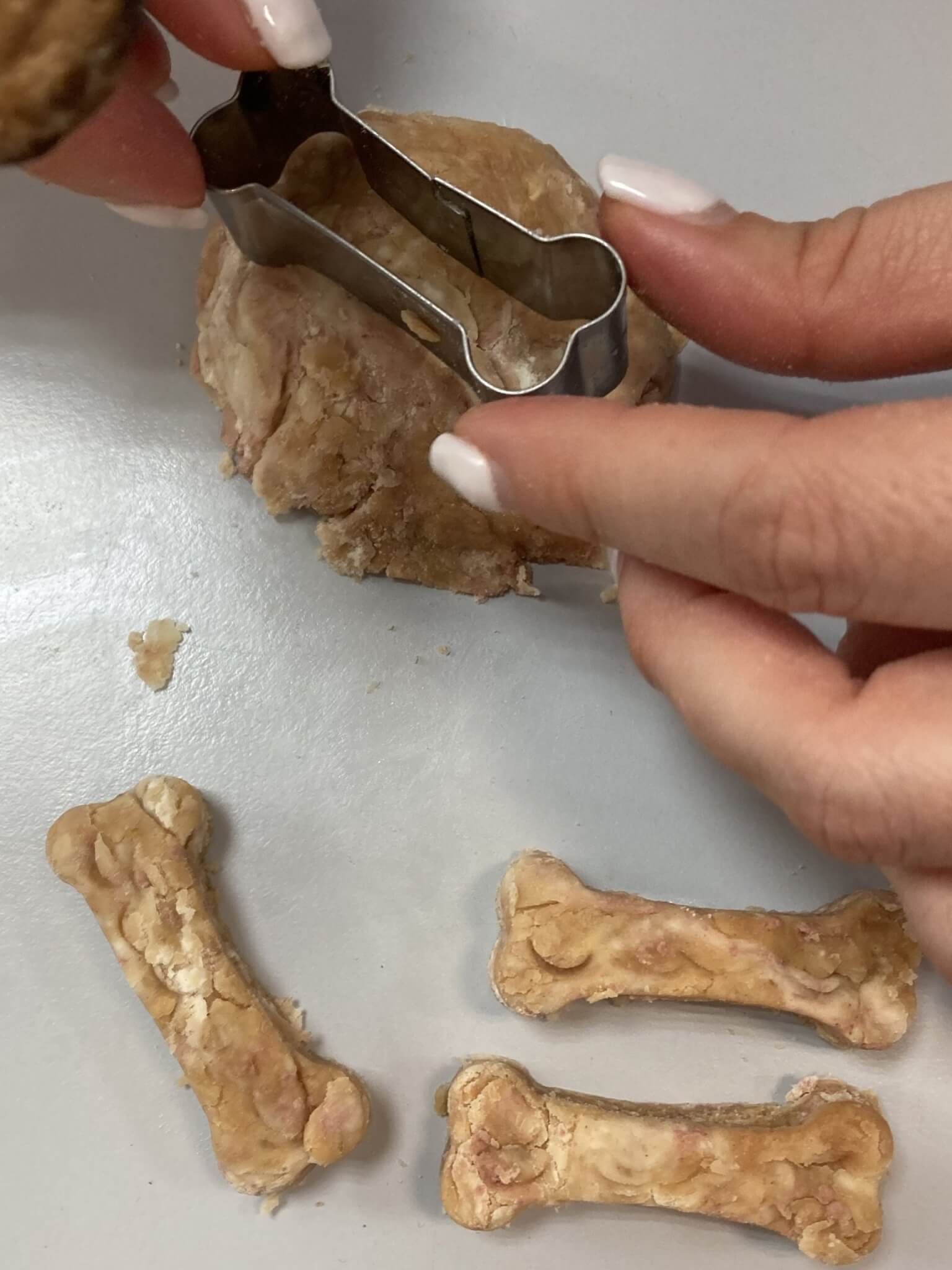 Place on baking trays about half an inch apart. Bake for 16 to 20 minutes, or until golden. Transfer to a wire rack to cool completely.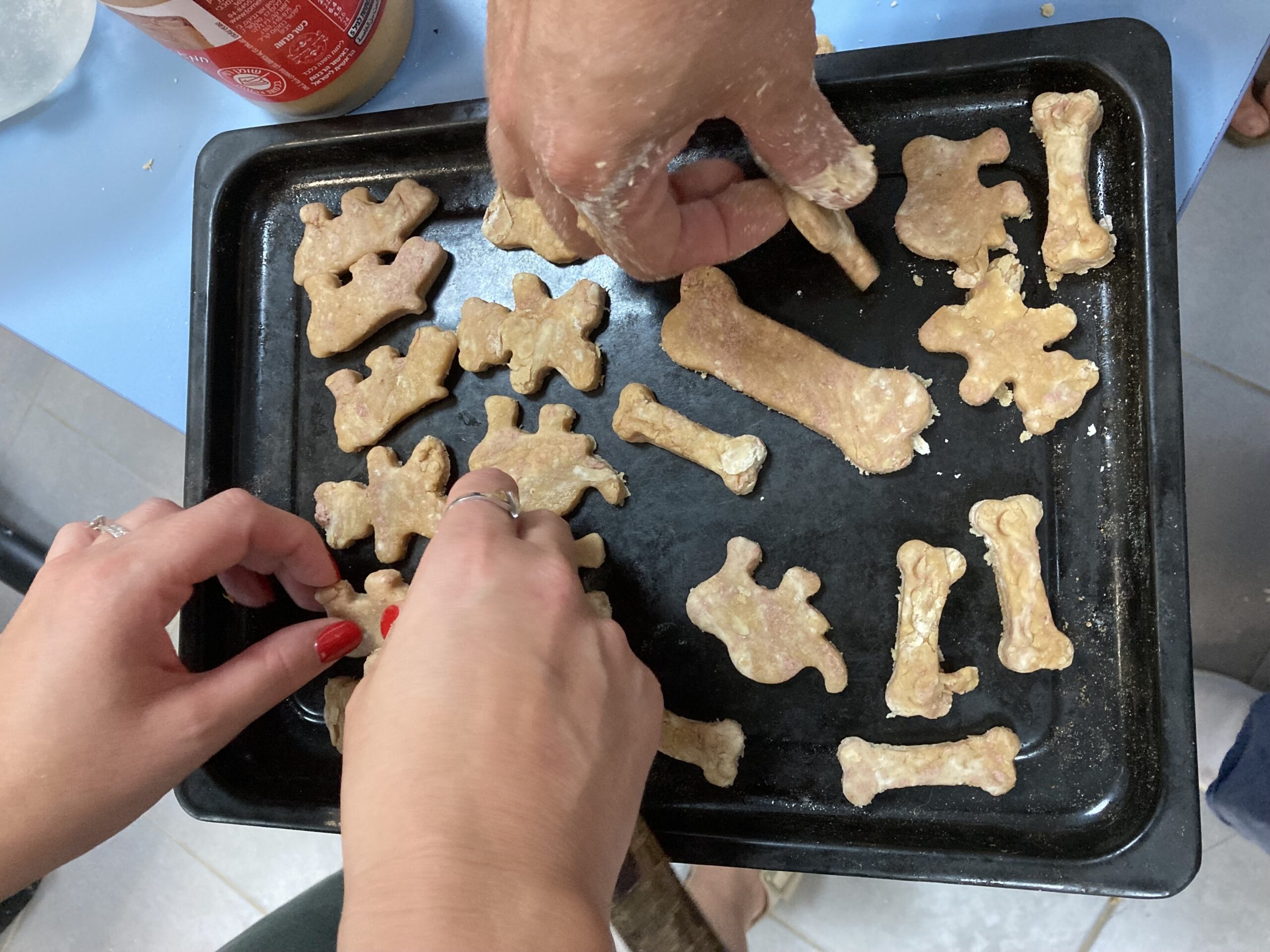 That's it—all that's left to do is feed these fresh-from-the-oven snacks to your fur baby.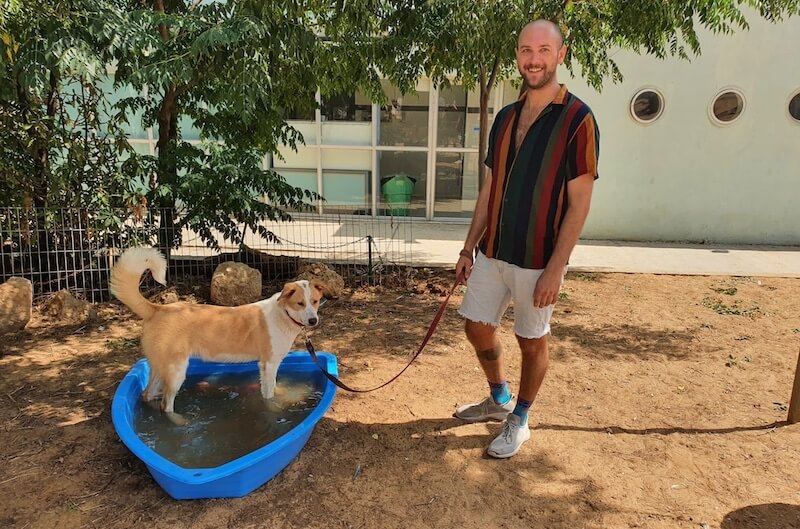 And if you really want to indulge your pal, consider hooking them up with Lemonade Pet insurance. It might not be as delicious as a fresh-from-the-oven treat, but it'll definitely help keep your furry friend happy and healthy.