Here at Lemonade, sometimes we're digging deep into the intricacies of a homeowners policy in order to create explainers that ordinary people can understand.
And sometimes we're writing, illustrating, and publishing an epic book about a pizza-obsessed dog and her dream odyssey in pursuit of cheesy goodness and delicious meat medallions. Just another day at the office! (Click here to experience the full book, page by page.)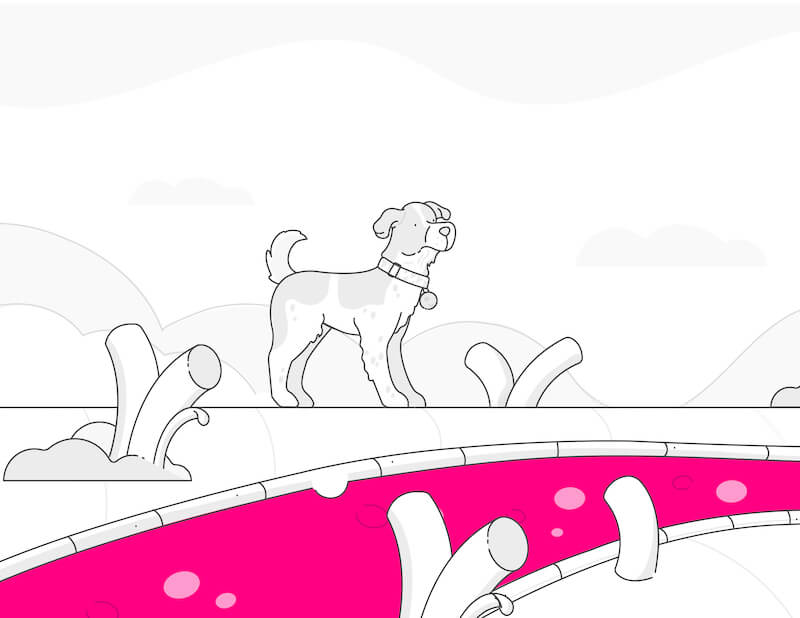 A bit of backstory is in order: For National Book Day on April 23, we launched a contest and asked pet parents to submit pics of their dogs and cats, along with the titles of prospective tales that their furry friends could star in—and whether they would be the hero or villain of the story. We got the word out with the help of animal-loving influencers (shout out to Benji the Bernidoodle and Stevie the Wonderdog!).
Pet parents, of course, are intensely creative people—so making a final selection was really difficult. Here are a few of our favorite submissions that didn't make the final cut:
'You Disgust Me' and 99 Other Things Your Cat Thinks About You
Dexter Takes on Michigan
From Dumpster Life to City Living
The Nudist Buddhists
How a Bear Saved the Seas
Chewy and the Case of the Two Missing Teeth
Think of the possibilities! In that list alone we had the chance for stories about a dog embroiled in local politics, a scrappy rags-to-riches memoir, a salacious yarn about enlightenment and mindfulness, a maritime adventure, and a dentistry-related detective story!
In the end, our hearts were captured by the 11-year-old, Colorado-based doggo Peyton, whose suggested book title was Peyton's Pursuit of Pizza. Most likely a mix of Border Collie and Catahoula Leopard dog, Peyton—named after Peyton Manning, QB of the Denver Broncos—is "sassy, stubborn, and super smart," according to her mom Megan.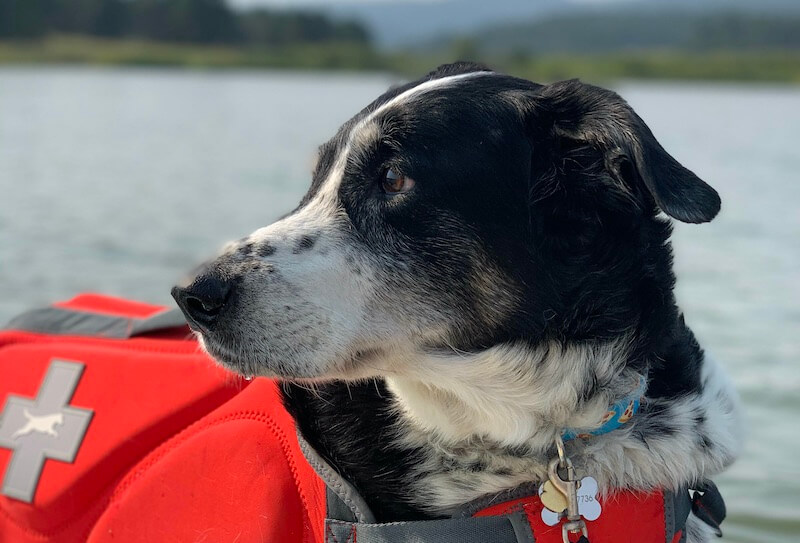 The Lemonade team had never met Peyton IRL, of course, so we needed to dig up a bit more information about this pup in order to write her heroic story.
We discovered a few salient facts that ended up informing the book we wrote in her honor. Such as the fact that Peyton:
Loves Domino's pepperoni pizza, which she enjoys on a weekly or biweekly basis
Is a fan of hikes at Pikes Peak and Garden of the Gods
Has a tendency to take charge at the dog park, often acting as a "rufferee"
Hates thunderstorms "with everything inside her"
Thinks broccoli is for fools
**We interrupt this blog post with a brief PSA to remind you all that pizza is quite possibly not a recommended treat for your own doggo, since it can contain ingredients that really irritate your furry friend's tummy. Even though Peyton craves a slice now and then—and obviously isn't bothered by it—that doesn't mean that your beloved pal should indulge. Talk to your vet first!
Okay! So we had the hero of our story, a title, and a little biographical info. We were ready to go.
Our Creative and Content teams collaborated together to take what we knew about Peyton and spin it out into a wild tale—a dream of pizza that took this dog from Colorado to Norway to Italy to a surreal landscape made entirely of cheese, crust, and sauce.
We wanted the visuals to have a relationship to Lemonade's existing identity and style, while also allowing room for experimentation and play.
"I was really inspired by Peyton's adventurous life! Capturing her love for pizza and the adventures she has in Colorado was a joy."

Adam Koon, Lemonade designer.
Along the way, we made sure to include a brief cameo from another dog we'd come to know and love through the application process: Herman, whose book title suggestion was Herman Has An Existential Crisis. (Poor buddy!).
Herman calls Oslo, Norway home—and we were happy to have him trot across the pages of our book, bearing a "traditional" Norwegian seafood pizza on his head. (For the record, we have no idea what kind of pizza they eat in Norway—it might be terrific!)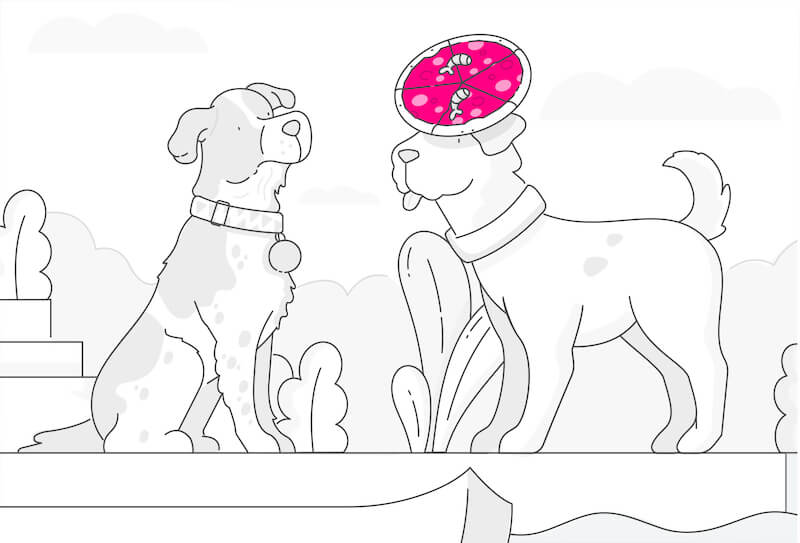 The real-life Peyton was already something of a traveler—she was adopted from the Atlanta Humane Society before relocating to picturesque Colorado—so it made sense that her dreams be of the globetrotting variety. In the book, she also spends time in Siena, Italy, where she's one of many dogs owned by pizza impresario Don Carlo (who turns out to be a bit of a jerk).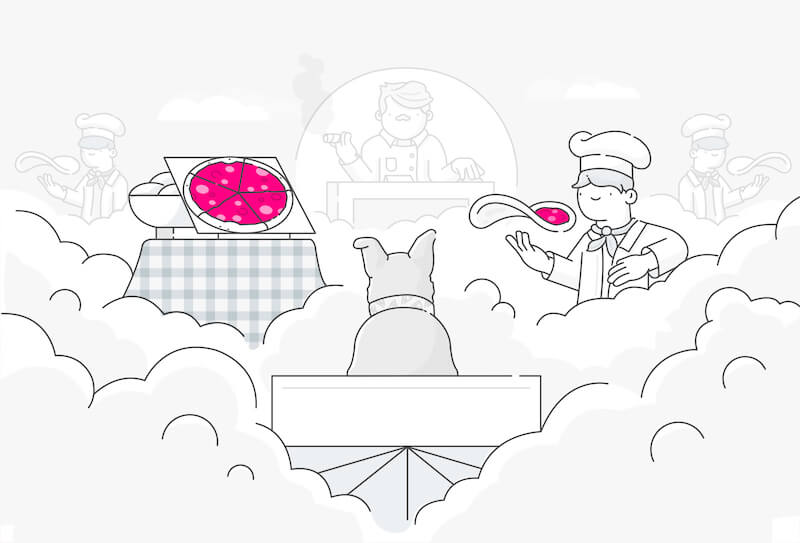 Want to read the full book? You can flip through—and check out every tiny detail—here.
Keep an eye out future contests for you and your fur fam! We like to think big… maybe next time we'll direct a music video?
We hope Peyton's pals Miles, Killer, Smidge, and Wyatt aren't too jealous of her new book (and we hope starring in one isn't giving this pizza-loving pup too much of an ego down at the dog park)…
Here are some selections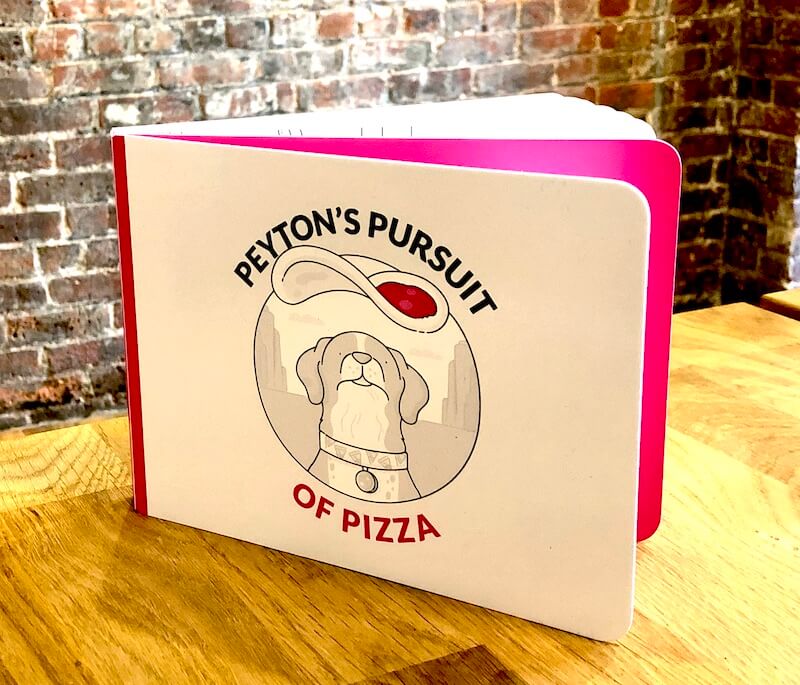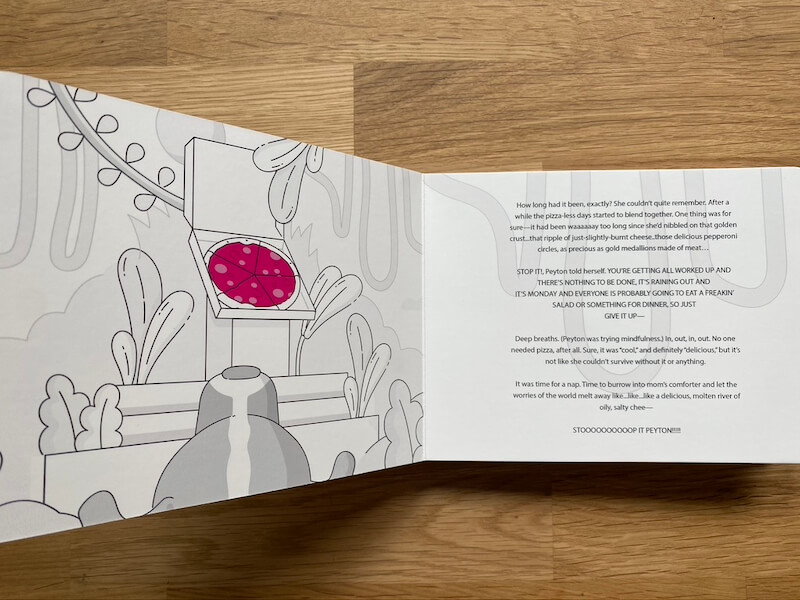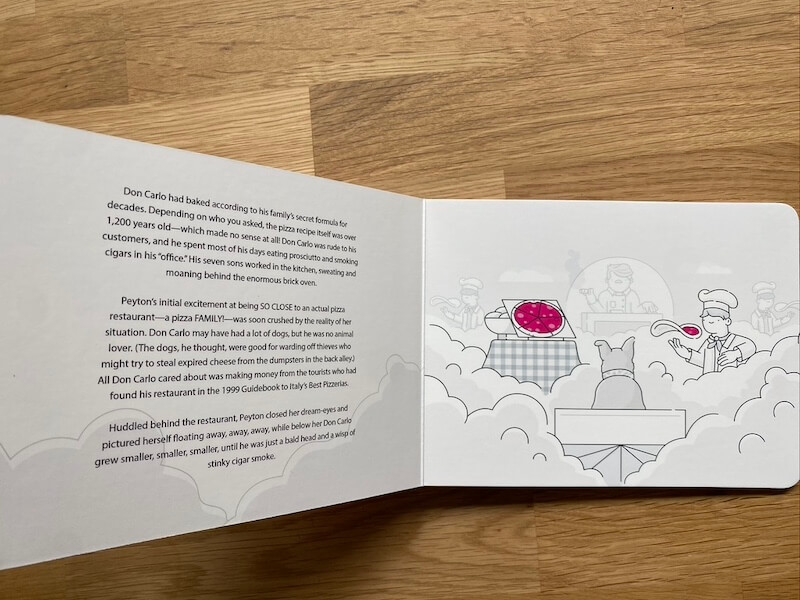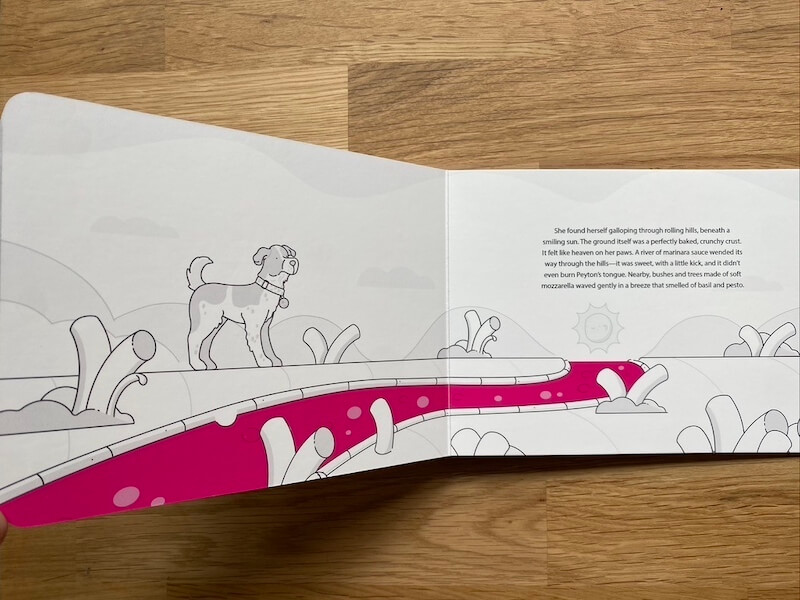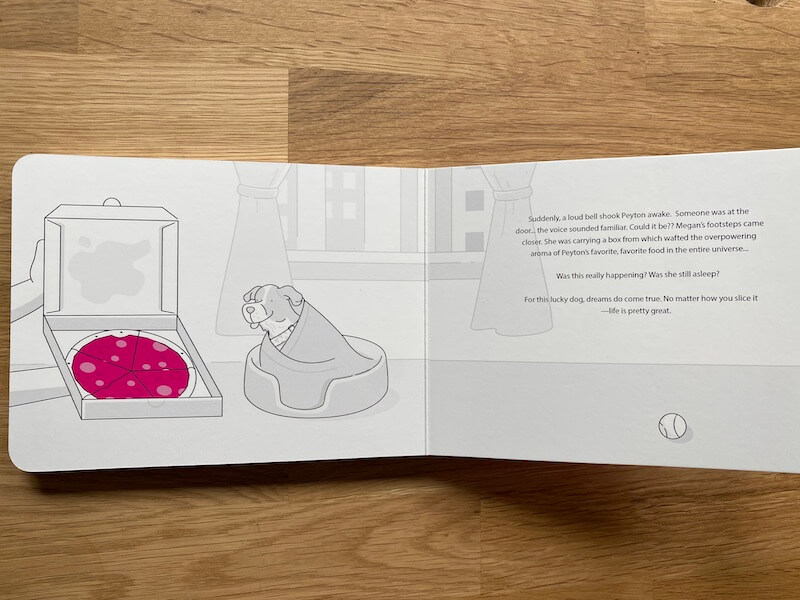 What did Peyton herself think? She's a bit hard to read here—no pun intended—but we're going to assume this is her "very satisfied and amused" expression. We love you, Peyton!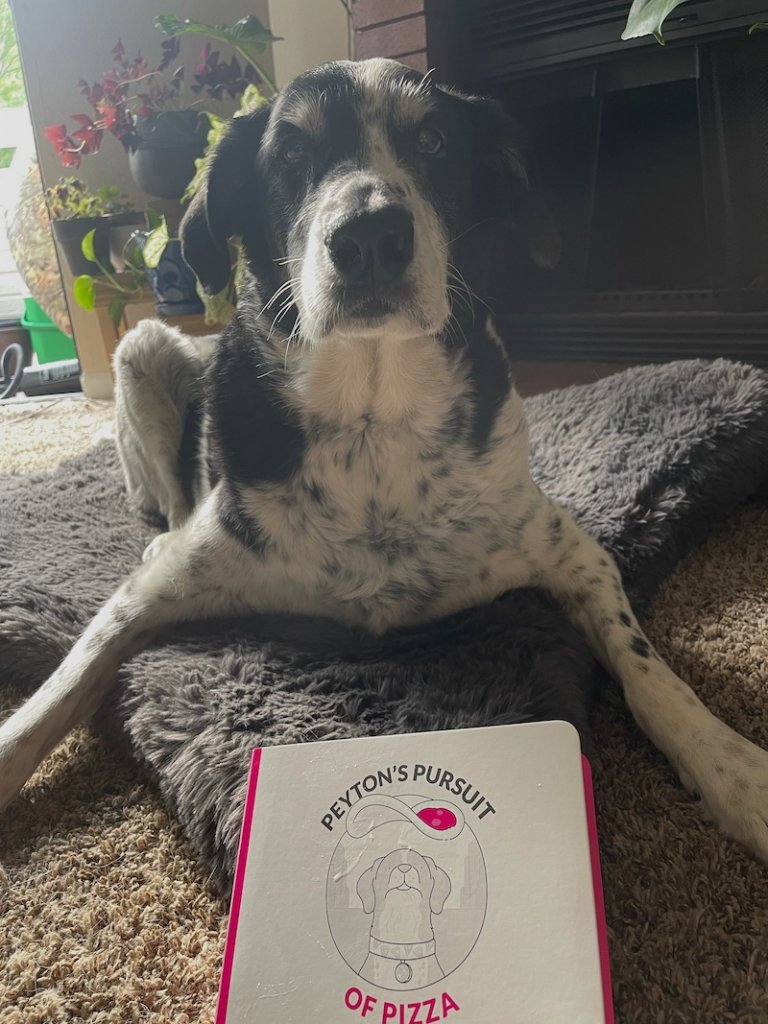 Meanwhile, if you're interested in getting your own fur fam hooked up with Lemonade Pet insurance—it's seriously a breeze. Just click below to get started.