Remember watching cooking shows when you were a kid, and they'd remind you to 'always ask a grown-up to help you in the kitchen?' It's probably not the worst idea for some of us to keep that phrase in mind while we figure out adulting!
However adventurous you are in the kitchen, cooking can be a disaster just waiting to happen. The combination of open flames, dish towels, sharp knives, and electrical tools are a fire department's worse nightmare. But in all seriousness, refreshing yourself on the basics of kitchen safety is a must, and the rules for cooking safely ain't just for kids!
Picture this: You've invited your friends over for your very first adult dinner party. You've done all the prep, and you're ready to kick some dinner party butt.
You get to the kitchen, and you're so engrossed in the recipe that you haven't noticed your kitchen towel caught fire on the open stove! It's a huge cooking fail, and can potentially ruin a helluva lot more than just your dinner party.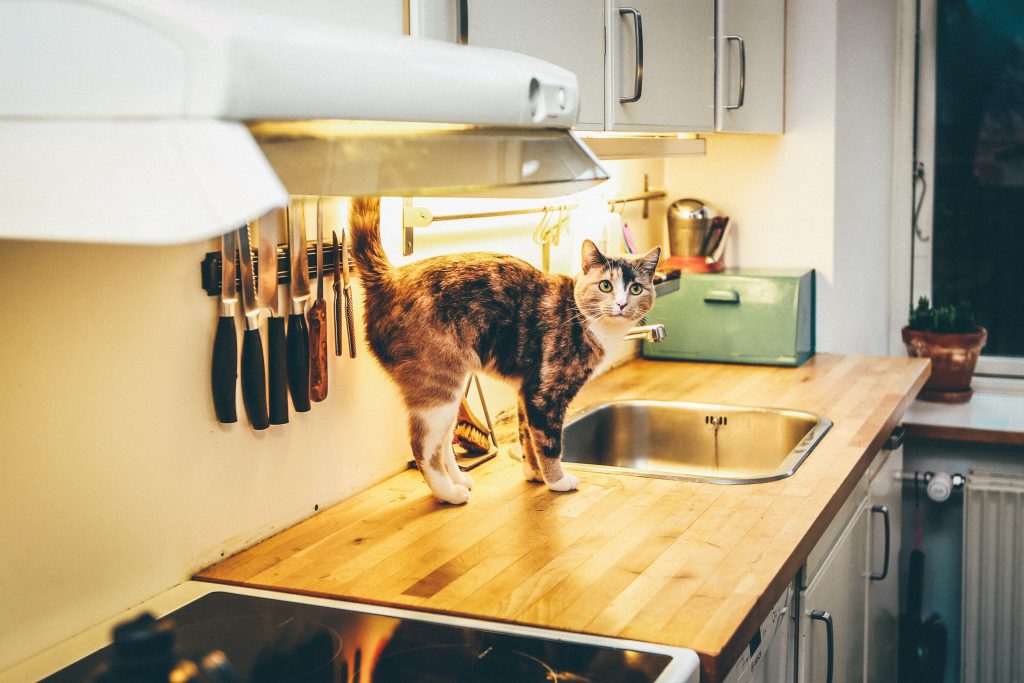 We know accidents can happen. To stay safe, here are some basic guidelines that'll help you stay kitchen safe.
5 ways to prevent a kitchen fire
If you're here, you're probably wondering, "How can I prevent a kitchen fire?" Here's your quick step-by-step guide.
1. Make sure smoke detectors are working and have batteries
First and foremost, make sure you have a smoke detector installed.
More critical than that? Make sure it's working – in a fire, smoke and deadly gases tend to spread farther and faster than heat, which can be more dangerous than the flames themselves.
Not sure how to install and maintain your smoke alarm? Here's a helpful guide from the National Fire Protection Association (NFPA).
2. Don't leave your stove unattended
This sounds obvious, but it's easy to get distracted while cooking, and leaving the stove unattended is a big no that we're probably all guilty of!
The NFPA reports cooking fires as the leading cause of home fires in the US. Without your full attention, items can easily catch on fire, so be sure to keep dish towels, pot holders, and paper towels away from the stove.
And if you're called away in the middle of dinner prep, always turn the stove off first.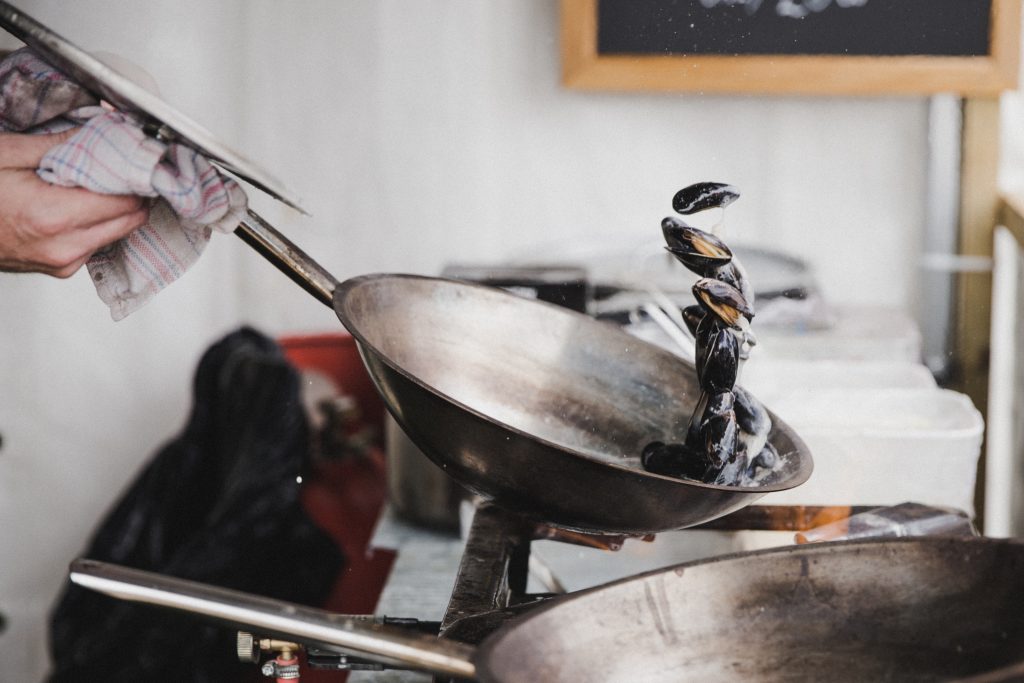 3. Microwave safety
Microwave ovens are great for zapping leftovers and popping snacks for a Netflix-night-in, but if you're not careful, they can turn into your worst enemy. Most damages caused by microwaves are the result of hot containers, overheated foods, or exploding liquids.
Tin foil is another big no when it comes to microwave safety. If you didn't learn about it in your freshman common area, here's a quick science lesson: The electric fields in microwaves cause currents of electricity to flow through metal. Certain thin pieces of metal, like tin foil, can't take the force of these currents, so they'll heat up quickly and may cause a fire.
Btw, if you have the habit of storing pizza boxes in the oven, cease and desist! Cardboard can catch fire easily. If you want to reheat your pizza, put the pizza slices on a sheet of foil on a sheet pan and reheat it that way.
4. Unplug electric appliances
Ready for your new kitchen mantra? 'If it's not in use, it doesn't need juice!'
Toasters, kettles, and coffee makers still use some electricity when plugged in, so if there's faulty wiring or you're using old appliances, your home could be at risk of a fire. (If you've ever seen the show This Is Us, you know what we're talking about.)
5. Install a fire extinguisher in your kitchen
Let's be real: Even if you follow the fire safety guidelines above, accidents can still happen. In that case, a fire extinguisher can help avoid a serious incident!
Quick tip: If you grab a fire extinguisher within 6 seconds of a fire, you'll be able to take control or put out the fire altogether.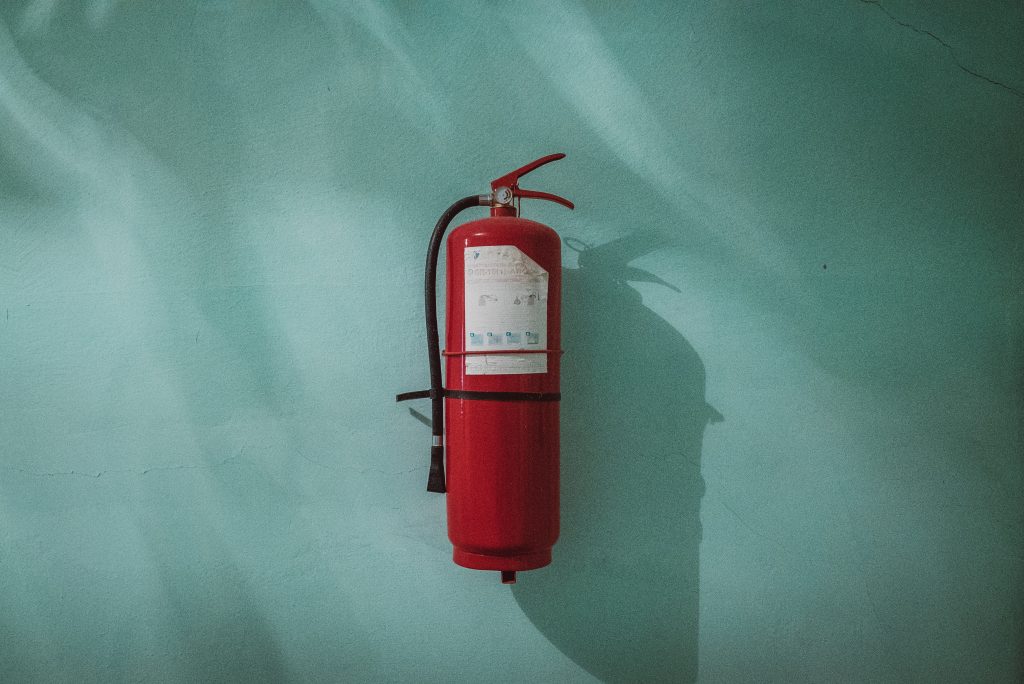 Quick Kitchen Safety Tips
So, when are kitchen fires most likely to happen? When you're cooking, of course! So aside from the fire safety tips above, here are some basic tips to remember when you're in the throes of a culinary operation:
1. Roll up your sleeves
2. If you have long hair, keep it tied up when cooking
3. Don't overfill pots and pans – they can spark and splatter grease, which can cause a fire
4. Keep paper towels, dish towels, and other accessories away from the stove
5. Never cook on a dirty stove — grease build-up can be flammable
Sometimes, these tips and tricks can be hard to remember, especially when you're in the heat of cooking. So to be extra safe, go ahead and write 'em on a whiteboard or sticky note in your kitchen! If you're the token klutz in your friend group, this will be extra effective 🙂
How to put out a kitchen fire
Okay, so we've covered a ton of preventive measures, but have you ever thought about how you'd react in the actual event of a fire? Let's hope it never happens – but if it did, here are some guidelines to help reduce long-term damage.
If there's a fire in your oven or microwave:
First, turn off the oven or microwave. And whatever you do, don't open the door – the lack of oxygen should suffocate the flames. But if flames remain, call 911.
If there's a fire on your stove:
Never use water to put out a grease fire. Water can make things worse by further splattering the grease.
If the fire is small, try the following:
1. Turn off the stove and put a lid on the pan
2. Throw baking soda on the fire – but don't mistake it for flour, which can further exacerbate the flame
3. Use a wet cloth or towel and throw it on the fire
4. Pull out that fire extinguisher you just had installed
5. If the fire is growing, call 911 immediately
Stay cool!
Thinking about potential kitchen disasters can be alarming, but that shouldn't stop you from letting loose in the kitchen!
Cooking is fun, and as long as you stay mindful of these kitchen safety guidelines (while also installing all your preventative measures), you can continue to whip up some culinary masterpieces – crisis averted.