Moving is a huge feat and probably has you completely exhausted, so kudos for making it to this step! Don't lose steam now—this is the fun part (we promise), where you get to turn your new house into a proper home.
Once you've waved goodbye to the moving company, but before you pop that champagne, there are still a few things to take care of before you relax. 
Here's your step-by-step guide to the essentials. 
Change your locks
Inspect the house
Unpack
Create a home-maintenance checklist
Find your local healthcare providers
DIY time 
The first 24 hours 
Change your locks and set up your smoke detector and any security system  
After moving in, securing your home should be your number one priority. First off, don't assume that the keys the previous owners gave you are the only set floating around. Call a locksmith immediately, and get those locks changed. Locksmiths generally charge $50 to $100 for this, not including the new keys—but it's worth it for the peace of mind.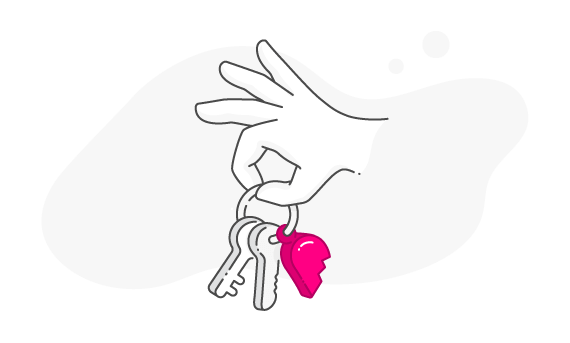 Next, set up any security system you may have. If it's a fully-equipped smart system, call the company and make sure they're aware of your move. If your system is DIY, don't leave it packed away—set it up before you go to sleep. 
Btw, home safety doesn't just mean an Amazon Ring. Don't forget to hook up your smoke detectors and any sprinkler system, and make sure to have a fire extinguisher in the house.
FYI: The more security gadgets your home has, the lower the premium on your homeowners insurance.
Inspect the house
Sure, you've probably been to see your new home a dozen times already. But once you've got the keys and are officially moved in, you're going to want to walk around and inspect the house again. Take a photo of each room to document any unexpected surprises. In your pre-moving excitement, you might have missed a leaky bathroom faucet or a cracked door.
Your first week
Unpack
Some people will end up unpacking everything they own on their first day. For others, moving in is more of a slow journey from room to room. Regardless of your style, it helps to have a plan.
If you've read part one of this guide, you'll know that you should have made an inventory to track your stuff when you were packing it all up. Use that list to double-check that all of your boxes arrived safely via the moving company. Leave the boxes with non-essential items until last, and instead start by unpacking what you'll need in the first 48 hours.
Protip: Get your kitchen set up early—you'll probably work up an appetite as you unpack your home.

Create a home-maintenance checklist 
For first-time homebuyers, the first year as a new homeowner can come as a shock. Work out how much money you'll need for maintenance and repairs. Ilyce R. Glink, the author of 100 Questions Every First-Time Home Buyer Should Ask, recommends setting aside two to five percent of the home's selling price for upkeep. So, if a home costs $500,000, budget $10,000 to $25,000 a year for repairs, improvements, and maintenance, depending on the size of the home and the property. 
Of course, if you keep on top of a home-maintenance checklist, you should feel more confident that there won't be any nasty and expensive surprises throughout the year. Unfortunately (as we all know too well) the future is hard to predict, so keeping an additional emergency repair fund is a smart idea. The popular app YNAB (You Need a Budget) can help you set money aside for this.
Find healthcare providers 
It's tempting to put off finding a doctor until you actually need one, but it's best practice to locate your healthcare providers as soon as you can after moving. 
If you're relocating to a new city, ask your previous doctor to recommend someone in the area. Don't forget you'll need to check whether the doctor is covered by your health insurance plan. Call your health insurance provider directly and ask them to send you a list of doctors covered by your plan, or use Zocdoc.com to find in-network doctors. Alternatively, you can ask neighbors and locals in the area who they trust. 
Feeling super responsible? Now that you've moved into you new digs, it might be time to apply for life insurance. Learn about Lemonade's no medical exam life insurance offering, and how it can help cover your home and your family.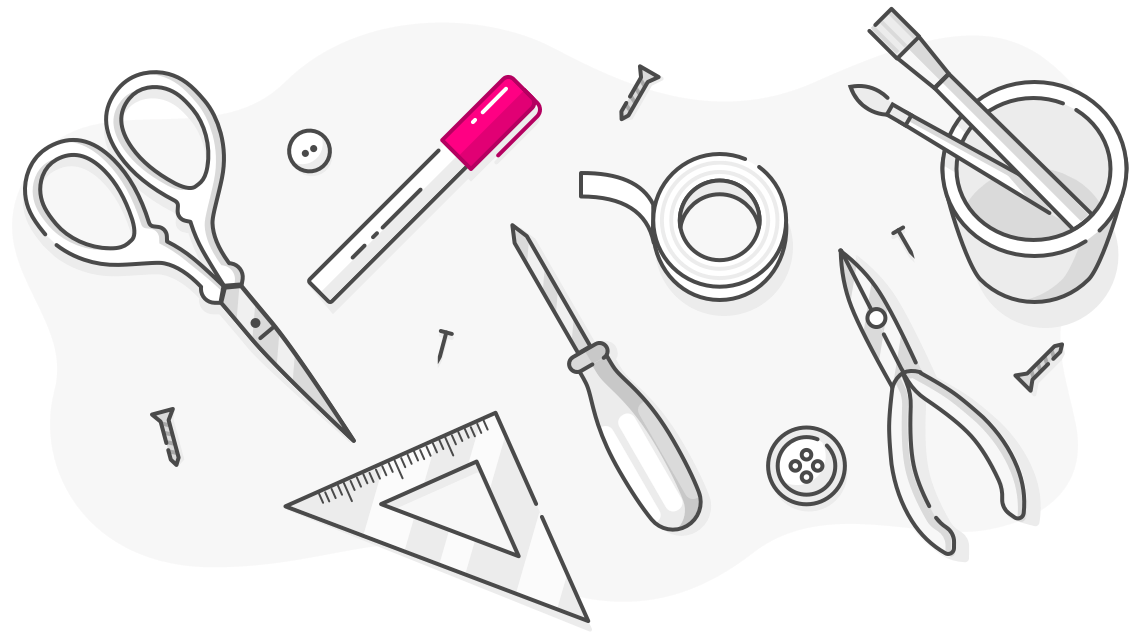 DIY time 
Now comes the fun part! You might be someone who already has a couple of home-design Pinterest boards on the go, but now you've moved in, it's time to really think about how to turn your house into a home. This is your chance to put a unique spin on your place; now you actually it, you can pretty much go wild. Whether you have a small living room, or a huge dining hall, there are endless DIY hacks to maximize your space. 
Take a nap! 
You've made it! Moving is always a headache, but being super organized (and relying on the right checklists) makes for smooth sailing. Sure, you're going to keep finding endless things to take care of before you feel at home in your new house. But once the big, essential tasks are behind you, you can start to settle in. It's time for a glass of champagne—or at least a nap.