It's getting to be that time…
Maybe you've already scored great stuff for your friends and family. (And if you haven't, check out our totally awesome, totally independent gift guide for humans.)
But your dog and cat deserve gifts, too! Just look at them over there, staring up at you with moony eyes, wondering what you're buying them for Hanukkah or Christmas or the Non-Religious Seasonal Celebration of Your Choice…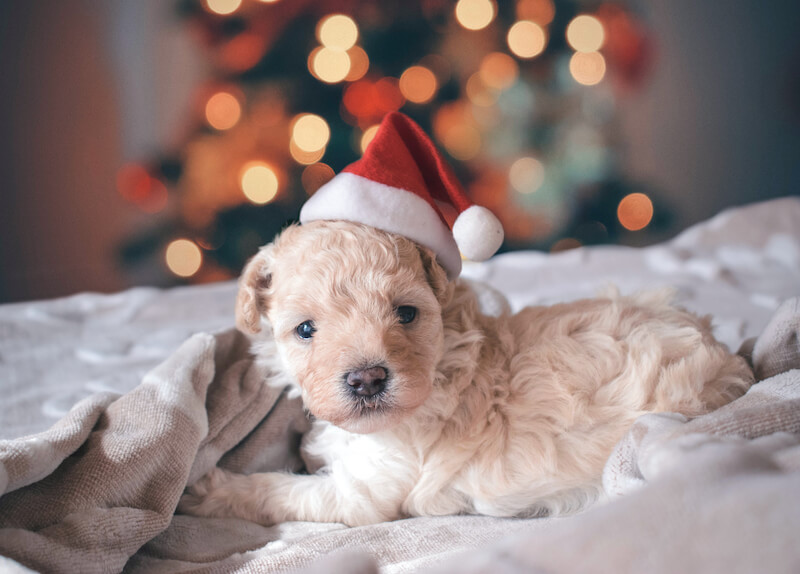 Don't worry, Lemonade has your hook-up for great pet gifts, from the dankest catnip to the hippest dog toys. You're welcome!
The Furminator
Make 2021 the year in which your apartment isn't completely covered in pet hair. This hardcore tool lives up to its name, with options for both cats and dogs.
One Fast Cat Exercise Wheel
They don't make a Peloton for felines—yet—so this is the next best thing if you want your kitty to keep active during the cold winter months.
Wild One Dog Toys
Is your pup tired of his plain old chew toys? Is he always cuddling up next to you and saying, "I really wish a brand would come along that's as minimalist chic as Outdoor Voices, something that really speaks to 21st-century canines like myself?" It's time to make that doggy's dreams come true.
Meowijuana
Every kitty loves cracking stoner jokes about 'nip. But Meowijuana makes the innuendo explicit, promising extremely mellow times for your furry friends. Just don't drive around with this in your car… the cops might not buy that you're "just holding it for your cat."
Dog & Co.
A bonanza of so-cute-it-hurts schwag awaits you here. Matching sweaters for you and your whole fur fam? Check. The kind of bougie snacks you might find in the Google cafeteria, if Google was run by dogs? We're looking at you, lavender macarons…
Cheshire & Wain Collars
Your cat probably doesn't love wearing a collar, but these elegant, very British accessories might just placate a picky pussy. Leather, suede, and fine craftsmanship = basically the cat collar equivalent of a Birkin bag.
BarkBox
A monthly subscription service for dogs, serving up treats and toys for pets who crave novelty. A recent BarkBox was themed around the movie Home Alone, which proves that this company truly has its paw on the pulse. (Dogs fricken love the movie Home Alone.)
Your Cat Backpack
Hey, your cat is sick of quarantine, too. Nothing's open and it's getting cold outside! When you go for that morning or evening sanity-walk, bring your furry friend along for the ride… they'll likely appreciate the change of scenery (and as a bonus, you'll both look adorable).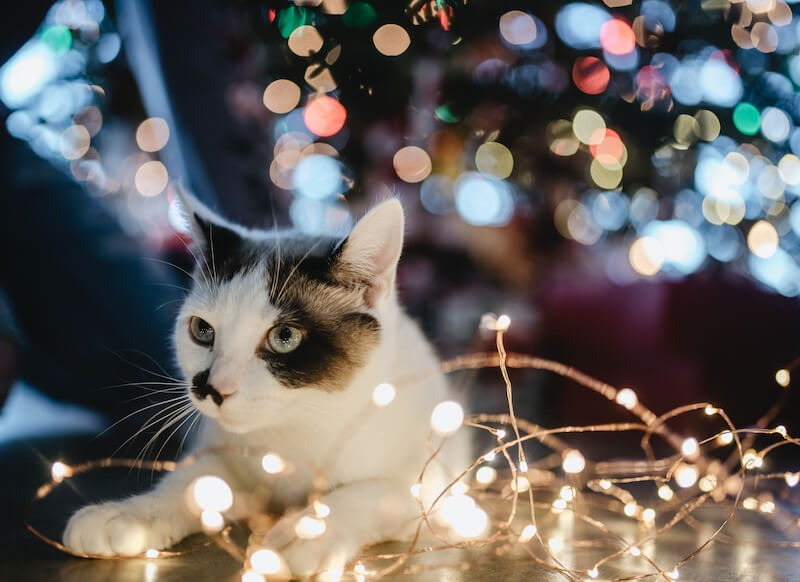 Tuft and Paw
If you're lucky enough to have expendable income right now (or if your cat has her own credit card), you've come to the right place. It might feel…um…inadvisable to drop nearly $1,000 on elaborate feline furniture, or a $499 cat carrier with the "haute look of high fashion." And it probably, definitely is! But what are our cats if not furry love-machines who gleefully mangle our common sense?
Canada Pooch
Your pug will absolutely crush the scene in Bushwick, Brooklyn with this sweet denim worker jacket. And your Labrador will thank you for her stylish Slush Suit once February's sloppy streets are here.
iFetch Ball Launcher
For humans who get tired out before their dogs do (and let's be honest, that's most of us), here's an automatic solution. This nifty device blasts a tennis ball up to 40 feet. When your pup retrieves the ball and drops it back in the machine, it repeats…and repeats…and repeats. No more sore arm!
Lemonade Pet Health Insurance
Yeah, we know, "insurance" isn't the sexiest holiday gift… but useful is sexy, too! Show your cat or dog you love them by making sure they're covered in the event of accident or illness. It's easier than you think (and probably cheaper, too.)