Maybe it was the constant nagging from your parents, or that pipe that burst in your friend's apartment. Whatever it was, you've finally decided to sign up for renter insurance.
Congrats on the first step. Now comes the hard(er) part.
You need to decide where and how you'll sign up for renters insurance, consider what you'll want to cover, and figure out how much you'll need to pay. Truth is, when choosing renters insurance online, you've got a ton of choices at your fingertips.
Before we get ahead of ourselves, let's take a quick walk down memory lane to look at the origins of insurance and where it stands today.
Rewind: A look at insurance's roots and its adventure to the web
Way back when – beginning in the 1660's to be exact – merchants, entrepreneurs, and venture capitalists would meet in the coffeehouses of London to do what businesspeople do. As the deals became more complicated, merchants started coming to the coffeehouses to find underwriters for their expeditions. Before they knew it, voila, the first forms of insurance were created.
Fast forward to the 21st century: insurance is one of the most complicated and difficult industries to get your head around. But insurance isn't immune from the digital revolution and the changes that come with it.
For a while now, we've been able to do everything online or on our smartphones with just a few taps, from ordering a cab to paying our friends to booking a room in a stranger's home. While arguably late to the game, insurance companies are finally catching up and entering the digital space.
The industry's biggest players give you the opportunity to buy renters insurance online. That said, not all insurers are created equal. Some offer a full online experience – from quote to claims and update – while others just feature a specific part of their insurance services online (it could be signup or customer service).
We've done the heavy lifting for you and broken down why buying renters insurance online is actually easy as pie.
Getting a quote is easier than ever
Shopping around for insurance in the pre-internet age was no simple task. You would have to physically travel to different offices, speak with an agent, fill out paperwork, and wait for a follow up.
The process could take days (if you were lucky) and the quotes you'd get were only preliminary. They could always go up in price once the risk assessors – the ones underwriting insurance – reviewed your file or if you wanted to add on supplemental coverage. Once you received a quote, you had to deal with the mountain of paperwork that accompanied an insurance policy.
Think of today's alternative: opening a few tabs in your browser, selecting exactly what you want covered and for how much, do that for each company your interested in, and instantly receive your quotes. Being able to get insurance quotes online lets you immediately compare prices between providers, and understand who's giving you a good deal, and who's pulling your chain.
Signing up is a cinch
Think back to the good 'ol days in those coffeehouses in London. Merchants and business owners had to hawk their goods to underwriters to convince them to sign off on their enterprises and ventures.
In the centuries since, insurance companies become more "sophisticated," but signing up for a policy was still a pretty draining pursuit. Think: going back and forth with an agent, signing heaps of papers, and sending everything via fax machine (does anyone still have those?) or snail mail.
The word "easy" doesn't even come close to describing the experience of signing up for renters insurance back in the day.
Thanks to the advantages of the interweb, all that paperwork required to sign up can be accessed in one click. No more sending documents via mail and waiting for signatures. Instead, everything is available right away on your screen.
Kudos to the industry for taking a typically long and time-consuming process and making it available to the masses on-the-go.
We here at Lemonade HQ take it one step further by incorporating AI into our online signup process. In just a few easy steps, you can get a quote and create a Lemonade policy customized to your needs. Maya, our charming artificial intelligence bot, makes the process fast, straightforward, and one that can be done while sitting on the couch – no insurance agent necessary 😉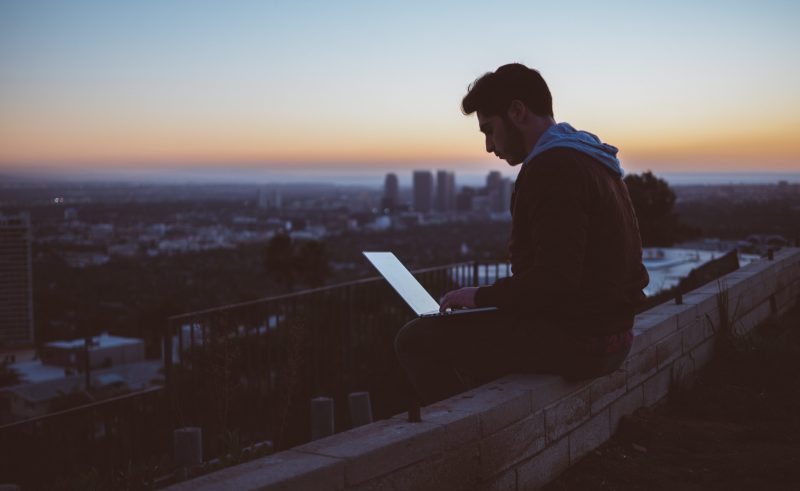 Your coverage made clearer
In the past, policies were wordy documents that were difficult to understand, sent by fax (again, who still has one of those?), and contained all sorts of loopholes.
Imagine this scenario: You come home from work to find your front door broken open and your laptop and camera are missing. The first thing that comes to your mind is, "Am I insured for my camera and laptop??"
You rummage through your desk drawer to find your renters insurance policy (hastily thrown in the back corner) and anxiously scan the agreement to see if your stuff is covered. Unfortunately, you can't make out the Middle English in your policy that looks like it takes a law degree to understand. Eek!
And when it comes to insurance, coverage is the name of the game. In the unfortunate event where you need to make a claim, you'll want to know exactly what's covered, and what's not.
Is your stuff covered against water damage? Losses suffered by you or your sibling? An accident by you or your roommate? These are all very real scenarios you may face and it's important to know what you're getting for your hard-earned cash.
The biggest advantage of deciding to purchase renters insurance online is that you can immediately review your policy and get the low-down on exactly what's covered. You don't ever have to worry about losing your contract or not being able to hunt it down because you'll have access to it 24/7.
We here at Lemonade took this evolution one step further and decided to set out to create a policy that was more accessible than its predecessors: Policy 2.0. Written in English that you can understand, the policy makes crystal clear precisely what's covered and what isn't. No traps and no tricks. And it's open source so anyone and everyone can contribute to it. How cool is that?
Claims can be made in no time
Traditionally, the only thing more painful than signing up for an insurance policy with an agent was making a claim. Reporting stolen or damaged goods to your insurer was only the beginning, followed by lots (and lots) of forms, proofs of purchase, other docs, and sometimes even ended with a denied claim.
When you're facing the stressful situation of replacing stolen or damaged items, immediacy is the name of the game. The last thing you want to do is waste time and effort fighting with your insurance company.
Luckily, most online renters insurance providers allow you to quickly make claims online via their website or app. Knowing your claims will be handled speedily and efficiently without having to wait for an insurance agent to process them is a huge relief.
Via the Lemonade app, you can make an instant claim from the comfort of your smartphone, get a super-fast response, and receive payment as quickly as possible. The process couldn't be easier. Tap to make a claim with the app and let us know what happened. Our AI will run a set of anti-fraud algorithms and may instantly approve your claim and pay you right away. If you're not instantly approved, one of our claims adjusters will handle your case ASAP to get you on your way.
Fun fact: Lemonade holds the world record for processing (and approving) a claim in just 3 seconds!
It's safe to say the insurance industry has experienced some drastic changes from the coffeehouse days of the 17th century to today's digital-focused world. Bringing insurance processes online makes signing up easier than understanding the NYC Subway map, and making a claim faster than the time it takes you to spell Mississippi.
If you're interested in taking Lemonade for a spin, click that nice pink button in the upper right corner, or check out our FAQ for any questions you may have!