Does Renters Insurance Cover Theft?
Here's everything you need to know about renters insurance and theft.
Have you ever had something snatched from you? Say, your phone, laptop, or even a piece of jewelry? Unfortunately, at some point, nearly everyone will go through that very unfortunate situation.
In 2020, there were 6.45 million property theft cases in the US, according to Statista – that's roughly as many cases as there are people living in Los Angeles and Chicago combined.
So other than wearing your backpack on your chest, or investing in some super heavy locks and installing an alarm system, how can you help soften the blow?
Turns out, if your stuff is stolen inside or outside your home, renters insurance can help reimburse! Your renters insurance policy can help alleviate some serious anxiety when it comes to theft – it insures your phone on the subway and your laptop at the coffee shop.
But what does renters insurance actually cover you for? Here's what we'll cover:
What is renters insurance?
When does renters insurance cover theft?
Replacement cost vs. actual cash value
What if stuff was stolen outside of my home?
Does renters insurance cover car or bicycle theft?
Does renters insurance cover stolen cash?
Does renters insurance cover stolen laundry?
Does renters insurance cover theft of other people's belongings?
Does renters insurance cover theft by my roommate?
How can I prevent theft?
What is renters insurance?
Most people don't know this, but if you're renting your home, renters insurance coverage can help protect you and your stuff. While your landlord is responsible for any damage to your walls or the structure of your home (within reason), they aren't responsible for you or your personal items.
Renters insurance typically includes three types of coverage: Personal property, personal liability, and additional living expenses ('loss of use' in insurance-speak). What do all of these mean?
Personal property

coverage – helps pay to replace your belongings if they're stolen or damaged by a covered risk, such as theft, fire, windstorm, etc ('named perils,' in insurance-speak

Liability coverage

– protects you if a guest is injured in your home, or if you accidentally damage someone else's property

Loss of use – helps pay for things like your hotel bills or storage costs if your home becomes unlivable, due to things like fire or windstorm
Note: If your claim is approved, your insurance company will reimburse you, minus your deductible. Let's say your $750 iPhone was stolen and your deductible was $250. Your insurer would pay you $500.
If you want to know more read our guide on what is renters insurance and what it covers.
When does renters insurance cover theft?
Your renters insurance will cover most of your stuff for theft both inside and outside your home, including electronic items, furniture, clothing, and jewelry – as long as you've purchased enough coverage for 'em!
What does 'enough coverage' mean? For each coverage type discussed above (personal property, personal liability, loss of use, etc.), your insurer will indicate your coverage limit– how much they can pay you if something happens.
So if you choose to get $30,000 worth of personal property coverage (aka, coverage for your stuff), your insurance company can pay you up to $30,000 for your stolen stuff. But if you choose only $10,000 worth of personal property coverage, and more than that is stolen, your renters insurance company can only pay up to $10,000 (minus your deductible, of course). If you'd like some help figuring out how much your stuff is worth, check out this quick guide.
Also, take note that there are a couple of instances when theft isn't covered by renters insurance. If you check your luggage on an airline, and they're stolen in their possession, your renters insurance policy won't cover you – because your item was in the possession of a third party.
Plus, if your insurer decides you were responsible for the theft due to negligence, like leaving the keys in your front door or leaving your bicycle unlocked — they might decide not to approve your claim.
Replacement cost vs. actual cash value
Here at Lemonade, if your theft claim is approved, in most cases you'll receive the replacement cost back in your pocket (minus your deductible, of course.) But what does this mean?
Think of replacement cost as the "Amazon price" of how much your item (same make and model) would sell for today, if it were new.
That means, if you originally bought headphones for $300 and the current retail price for the same make and model is $250, that'd be your replacement cost.
Actual cash value, or ACV, is a way in which some insurers price out most personal property claims to renters. Meaning, if your bike is stolen, most insurers will calculate the bike's actual cash value when determining how much they'll pay you for it. Think of it as the "eBay" price of your item.
Insurers calculate ACV by:
Figuring how much it would cost to replace your stolen or damaged property with a similar item today (aka the replacement cost)
Subtracting the loss in value over time due to age, wear, and tear (depreciation)
What if stuff was stolen outside of my home?
One of the best things about renters insurance is that you're also covered for theft outside of your home. That means you're protected if your laptop gets stolen from the local coffee shop, or if someone pickpockets your phone on the subway.
And what's the radius of that coverage? Your personal belongings are even covered from theft while you're abroad!
So let's say you're on a business trip, and return to your hotel with your iPad nowhere to be found. Or, your phone was swiped while dancing at a music festival — your renters insurance policy could have you covered. In short, there are a lot of common situations renters insurance covers you for.
Does renters insurance cover car or bicycle theft?
Renters insurance does cover bike theft — Hallelujah! Whether your bike was stolen from your apartment or snatched outside the local gym, you're covered.
Btw, take note that renters insurance doesn't cover car theft. Cars are insured separately by your auto insurance. However, renters insurance does cover you if your personal items, like a laptop or were stolen out of your car.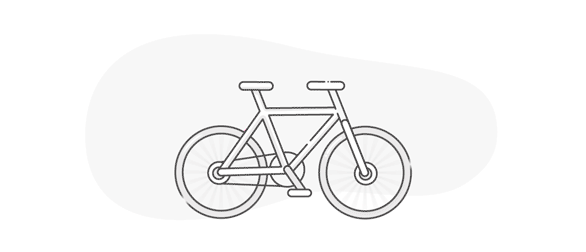 Does renters insurance cover stolen cash?
Yes, renters insurance covers stolen cash, but only up to $200.
Why? If unlimited cash was covered, it would be way too tempting to claim someone stole $10,000 worth of cash, in hopes of getting a quick payday.
On the other hand, if someone stole your backpack with your laptop, phone, and cash, you'd claim the cash along with the other items, and the deductible would be subtracted from the total value of your stolen stuff.
Does renters insurance cover stolen laundry?
It sure does! Renters insurance covers almost all of your belongings against theft, including your favorite pair of jeans and your go-to workout ensemble. So if your laundry was stolen at the laundromat, in your apartment building's laundry room, or anywhere else, renters insurance would have your back.
Take note that if you're paying someone to do your laundry (through a drop-off service, for example) and it's stolen in their possession, your renters insurance can't cover you. Only items stolen in your possession can be covered.
Does renters insurance cover theft of other people's belongings?
It depends. Under your renters policy, anyone related to you by blood, marriage, or adoption is automatically covered. So if your husband's noise-canceling headphones were stolen, he'd be able to file a claim under your policy. Take note that all of your family members share personal property coverage limits, so make sure to set those limits to amounts you both feel comfortable with.
For example, if your stuff is worth $20,000 and your husband's stuff is worth another $20,000, you're going to want to get $40,000 in personal property coverage.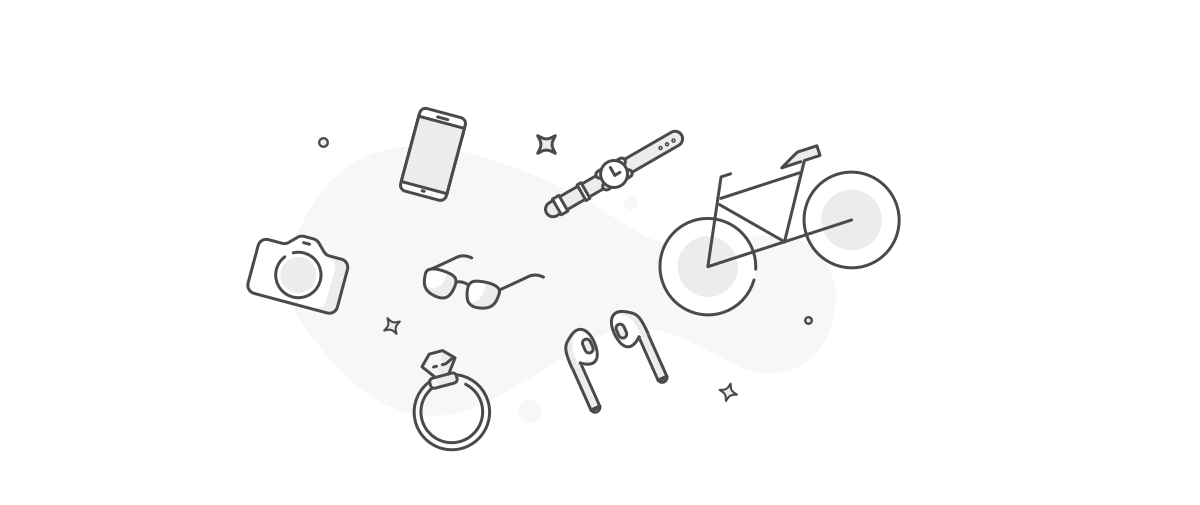 If you're currently living with your significant other but haven't made it down the aisle, you'll need to add bae as an 'additional insured' on your policy, which costs just a few extra bucks a month. And the same goes for your S/O: Make sure you have enough personal property coverage to cover both of your stuff.
What about your roommate? Or a friend popping in to visit? Unfortunately, they're not covered under your policy. Tell 'em to get their own! 🙂
Does renters insurance cover theft by my roommate?
It's a tricky situation if your roommate steals your stuff. If they're also covered by your policy (i.e. as a significant other or related to you), then you're not covered if they snatch your things.
Otherwise, your renters insurance can cover you, but there are a few things you'll need to do. Firstly, your roommate would need to be a named suspect on a police report, and you'd have to elect to press charges against them.
Why? In order to cover this incident, your insurer will need to make sure it's a criminal matter, rather than a civil dispute.
How can I prevent theft?
It's great to have insurance when something is stolen, but let's be honest—we'd really rather it not happen at all. Here are some ways to reduce the likelihood of theft:
1. Lock it up
When you move into your new apartment, invest in some new locks! Your landlord might even agree to buy these for you. That way, you won't have any creepy unplanned visits from old tenants or be vulnerable to burglary. Also, make sure to never write any part of your address on your keys (or anywhere else).
2. Keep your eyes open
If anyone asks to enter your home, always double and triple check. A 'maintenance worker' might want to enter under the guise of fixing something in the property — or they might claim your landlord sent them.
We're more likely to be lax about security when it's someone else's property, but it's good sense to never let anyone into your home unless you've been told first by your landlord, or if they have an official badge that checks out.
Also, get to know your neighbors, and who comes in and out of the building regularly. If there are any unfamiliar faces lurking around, you might want to inform the authorities.
3. Get digitally secure
It may feel like it's just you and your friends Instagramming, but be aware, cyberspace can be a dark place. Keep track of what sort of information you post online, and ensure your home address or phone number aren't publicly available. Criminals can use clues like phone numbers or home addresses to fraud authorities and potentially break into homes.
4. Stay safe!
Let's be honest, life ain't a piece of cake. We encounter all sorts of obstacles along the way—and theft is, unfortunately, one of 'em.
Getting renters insurance is just good sense and covers you for more incidences than just theft. No matter how much your belongings are worth, when s**t hits the fan, you'll be glad you had renters insurance.
For more information on theft and how you can keep your home safe, check out our guide to some of the most eye-opening burglary statistics.
Which states currently offer renters insurance?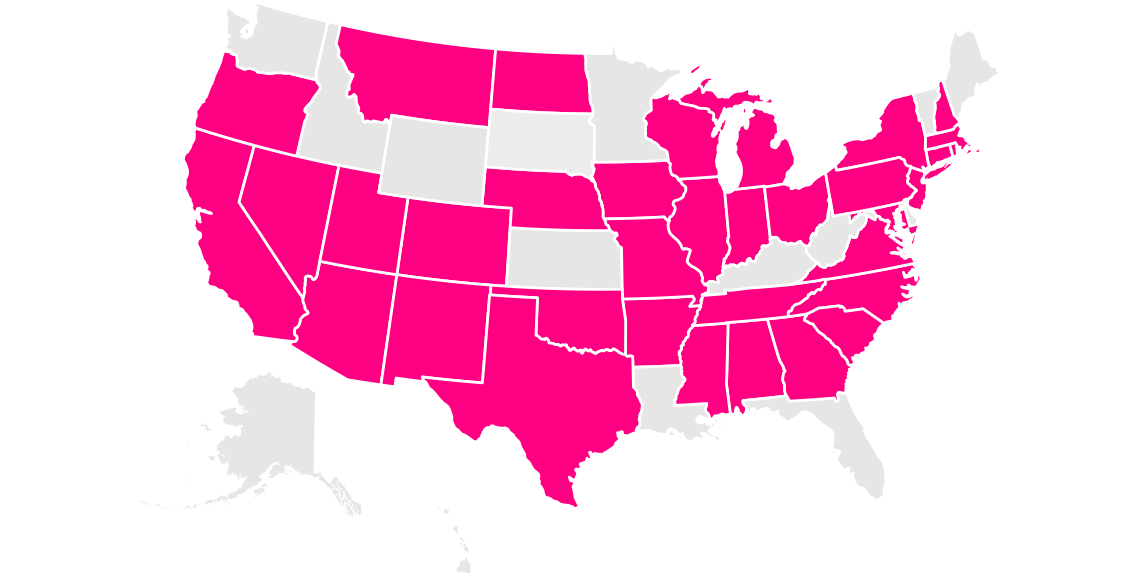 Arizona, Arkansas, California, Colorado, Connecticut, Florida, Georgia, Illinois, Indiana, Iowa, Maryland, Massachusetts, Michigan, Missouri, Nevada, New Jersey, New Mexico, New York, Ohio, Oklahoma, Oregon, Pennsylvania, Rhode Island, Tennessee, Texas, Virginia, Washington, Washington, D.C. (not a state… yet), and Wisconsin.
Have more questions about renters insurance? Check out our guide to renters insurance coverage.