Buying a life insurance policy can sometimes feel like ordering lunch without knowing all the specials. If you don't understand the options, you could walk away with coverage that doesn't really match your needs or your budget. But choosing how you help protect your loved ones is a lot more important than choosing what to put on your sandwich.
We're going to break down some of the most popular types of life insurance, and also explore some less traditional coverage types.
The basics
Life insurance policies can be categorized in several ways. One way of looking at them is by considering their periods of coverage—how long they keep you covered for. Term life policies are active for a set amount of time that you choose, whether that's 10 years or 30 years. Permanent life insurance policies, on the other hand, remain active until you die—provided you keep up with your premium payments, that is.
One other big distinction involves the type of benefits each policy provides. Term life policies tend to be fairly simple. They offer a predetermined payout—typically tax-free—if you die while the policy is active, but they don't build up any additional cash value over time. Certain types of permanent life insurance, on the other hand, accrue additional cash value with various tax advantages. Some policies—like variable life—do this via investments in the stock market. These types of life insurance should be considered as part of an overall financial and estate plan.
We'd be remiss if we didn't note that Lemonade now offers life insurance—term life, specifically—and we think it's a pretty great deal. But we'll go through all of the many options so you can make an informed decision in consultation with a financial advisor, life insurance agent, or a smart, trustable person.
We'll be covering:
Term life insurance
Whole life insurance
Universal life insurance
Variable life insurance
Variable universal life insurance
Guaranteed life insurance
Final expense insurance
Credit life insurance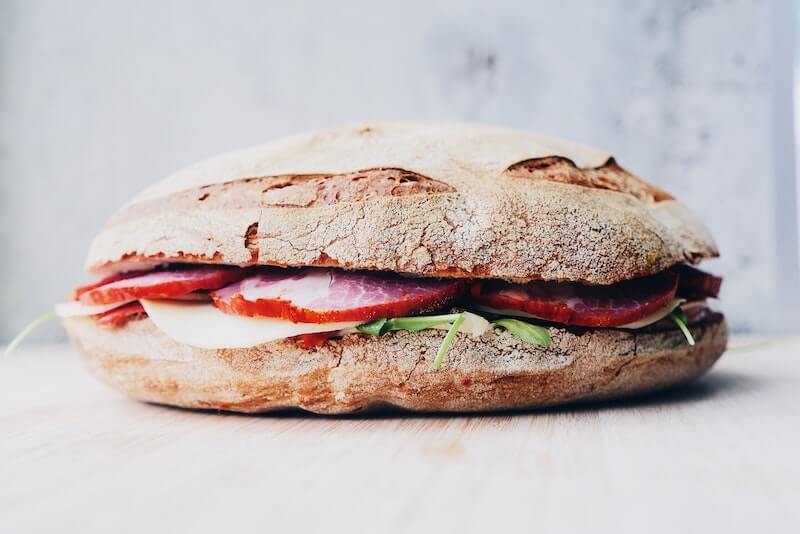 What is term life insurance?
Term life insurance covers you for a set period of time (the "term") and provides a set payment to your loved ones if you die before the end of the term.
If you die during the term, and if your beneficiaries' claim is approved, your beneficiaries will receive a predetermined sum (called the death benefit). This money can be used to cover funeral expenses, pay off debts, or provide money for things like living expenses or college tuition. There aren't any limits on how your beneficiaries can spend the death benefit.
How much does it cost? Lemonade's term life offering, for example, has monthly premiums as low as $9 a month and coverage up to $1.5 million. But your specific eligibility and quote will depend on a variety of health and lifestyle factors, from your age to whether or not you smoke. 
Insurance companies can keep premiums low because, most of the time, the term life insurance policy expires, and you're alive! The insurance company doesn't pay out a death benefit, and you're free to apply for a new policy (although the premium will probably be higher by then).
Term life insurance might be right for you if: You have a young family and/or outstanding debts, and are looking for a relatively affordable and uncomplicated way to help provide some financial protection to your loved ones after you're gone.
What is whole life insurance?
Whole life insurance is a type of permanent life insurance—which means that it remains active until your death, not only for a specific 'term', as long as you continue to pay your premiums. It basically guarantees an income-tax-free payment when the policyholder passes. It also builds cash value, based on an interest rate decided by the insurance company. Premiums are level for as long as the policy is active. Part of your monthly premiums pays for the insurance itself and part is saved to become cash value.
If you want a policy that will cover your children's education or pay off a mortgage, term life insurance is probably what you're looking for. But there are a few reasons you might want to opt for whole life insurance instead:
If you have people in your life who will be counting on you for years after you're gone, like a family member with special needs. Whole life insurance may be available to you with a larger death benefit that will help keep them financially protected.
A whole life insurance policy is also a financial asset. Your policy earns tax-deferred interest over time, so it will eventually build cash value. You can borrow from this cash value or use it to pay your premiums, but if you borrow from your policy's cash value, your death benefit amount will go down by any outstanding loan amount. When you pass away, the insurance company pays out the full death benefit, but gets to keep any cash value your policy has built up.
A whole life insurance policy can also come with some tax benefits for policyholders.
Whole life insurance might be right for you if: You have a lot of assets and/or dependents to provide for.
What is universal life insurance?
Universal life insurance is another type of permanent life insurance that builds cash value. There is a minimum required premium you'll have to pay every month to keep your policy active. However, universal life policyholders have the option to pay more than the required monthly premium to build up the policy's cash value.
A universal life insurance policy allows you to change your premium payments and the death benefit without having to buy a new policy. Let's say you're gearing up for retirement. You can pay above your required monthly premiums, and then let the built-up cash value cover your premiums while you enjoy your golden years in Miami.
In a universal life insurance policy your loved ones will typically only get the death benefit, and all or part of the cash value may be absorbed by the insurance company.
Universal life insurance might be right for you if: You have some extra cash lying around and are looking for a flexible policy. As with all cash value policies, using universal life insurance is subject to tax laws, like the seven pay test.
What is variable life insurance?
Variable life insurance is permanent life insurance that invests cash value in securities. The cash value aspect of these policies is high risk, but potentially high reward. And the build-up of cash value is tax-deferred, but only if you comply with life insurance tax laws.
You can choose to invest your cash value in a combination of equities, bonds, index funds, and money market accounts. The life insurance company might cap how much you can make in returns, so the sky is probably not the limit with these investments. Plus, if the market crashes—it's been known to happen—your policy could end up losing a lot of its cash value.
Variable life insurance might be right for you if: You speak to a financial advisor and an insurance broker, and decide it's the right life insurance policy for you.
What is variable universal life insurance?
This coverage mixes features of both universal and variable life insurance policies. Namely, you can change your premium and death benefit amount, and you invest the policy's cash value in securities like the stock market.
Variable universal life insurance might be right for you if: You speak with your trusted financial advisor and insurance broker, and decide it's the right life insurance policy for you.
What is guaranteed life insurance?
Much like death and taxes, guaranteed life insurance is basically a sure thing. Just about anyone who applies for guaranteed life insurance can buy a policy, which is why it's aptly called guaranteed issue life insurance.
With this type of policy, there's no medical exam or health questionnaire required. That sounds convenient, but of course…there's a catch.
Before you rush to apply, you should know:
There's usually a two to three year waiting period for guaranteed life insurance. Claims filed before the waiting period is over won't get a death benefit. The long waiting period helps discourage people who are terminally ill from applying for last-minute coverage, hoping their loved ones will get a payout in the very near future.
Because there is no insurance underwriting, expect really low coverage and really high premiums relative to the coverage.
Because anyone can qualify for this insurance, the insurance company basically treats all policyholders as if they're high risk. Try not to take it personally.
Guaranteed life insurance might be right for you if: If you don't qualify for other coverage or you're a senior, and want a policy only to relieve your loved ones from the burden of your funeral costs and some unpaid debts.
What is final expense insurance?
Final expense insurance is a permanent life insurance policy with a modest death benefit, so it is designed to help your loved ones pay for funeral and burial costs. But ultimately, your beneficiaries can decide how to best use the payout when the time comes.
Final expense insurance might be right for you if: You don't qualify for other coverage and don't want your loved ones to dip into their savings to cover your funeral costs.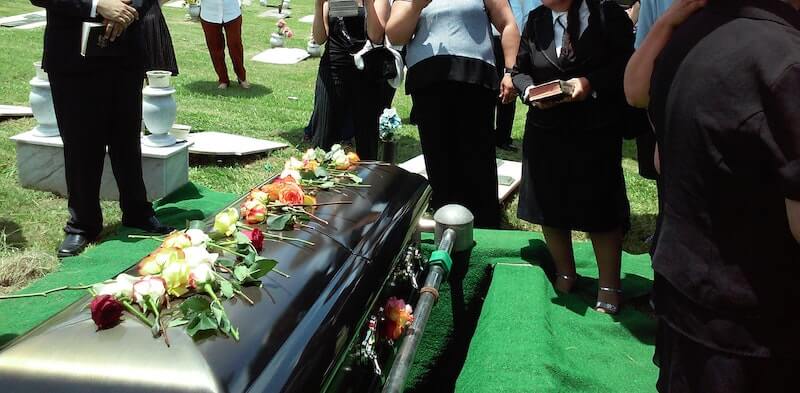 What is credit life insurance?
Instead of paying out a traditional death benefit, credit life insurance protects co-signers and lenders by ensuring that if the borrower dies, a loan will be paid.
When you sign up for a large loan like a mortgage, auto loan, or business loan, the lender will sometimes give you the option to sign up for a credit life insurance policy. This protects your co-signer from having to pay off your loan by themselves if you die. It also protects the lender from your unpaid debts.
As the policyholder continues to make monthly payments on their loans, the monthly premiums for the credit life insurance policy will also go down. This will continue until the policyholder passes away, or until the loan is completely paid off.
Credit life insurance might be right for you if: You have outstanding debts or are signing up for a large loan and can't qualify for other life insurance coverage.
Before we go…
Like the perfect deli sandwich, the perfect life insurance policy doesn't really exist. But that doesn't mean that something can't come pretty close (like a Rueben, for instance).
If you think you've found a coverage type that works for you, continue researching and apply for a policy from a company you trust.
Looking to take a deeper dive on the differences between term and whole life insurance? We've got you covered. Want to get into the nitty-gritty of life insurance? Covered.
If you think that term life insurance is the right move for you, go ahead and apply for Lemonade's term life offering.
Lemonade's application process is 100% digital. In most cases, you'll get an instant quote and you don't have to undergo an in-person medical exam to get covered. Instead, our friendly AI chatbot Maya will ask you a series of questions about your medical history and lifestyle—like whether you smoke, skydive, or spend part of the year traveling the world. The application process is painless, and maybe even a little… fun?
You'll choose the term you desire (ranging between 10 and 30 years) and the amount of coverage you want (providing a death benefit between $50,000 and $1.5 million). She'll crunch those numbers and, if your application is approved, you'll be offered a policy.
Meanwhile, we hope all this info has been helpful. But before you make any serious decisions involving money—like picking a life insurance policy—it's always good to chat with a trusted financial advisor or life insurance agent.