A Day Without Fossil Fuels
350.org's vision for a brighter future
For Zero Emissions Day, Lemonade asked 350.org about what a real "day of rest" for the planet would mean. One thing is certain: It would be a day when all fossil fuels stay in the ground.
This last month floods have devastated Pakistan, taking thousands of lives and leaving one-third of the country underwater. At the same time, the Amazon started to burn again, and heatwaves continued to threaten food and energy systems in China.
These are no coincidences—these are all weather events intensified by the climate crisis. And when you look at the news and scientific forecasts, it may be difficult to imagine a different future. We know climate anxiety is real, and we feel that, too.
But at 350.org we believe change is possible. The latest IPCC report very clearly says that the time for action is now: "We are at a crossroads. The decisions we make now can secure a livable future. We have the tools and know-how required to limit warming," IPCC Chair Hoesung Lee said last April.
And what does the right path at this crossroads look like? It's a path with drastically less carbon emissions. A path where fossil fuels are not burnt, and all coal, oil and gas stay in the ground.
What are the current effects of greenhouse gas emissions on our planet?
Fossil fuels are responsible for around 75% of all man-made greenhouse gas emissions. And even knowing that, governments and private investors keep throwing billions into them every year.
To keep global heating limited to 1.5C, we need to halve our emissions by 2030. This means that 90% of all coal and 60% of oil and gas reserves need to stay untouched, making most current and planned fossil fuel projects unviable. So the math is clear: We need to stop burning fossil fuels now.
An economy fed by fossil fuels is not only bad for the planet, or our climate. It's bad for people. The climate crisis is affecting everyone around the world—but in very uneven ways.
Those who are hit hardest are often the most vulnerable, and they're usually the communities who are contributing the least emissions. The logic of fossil fuels also locks us in perverse neocolonial realities—where rich Global North countries and companies keep their gardens clean while financing dirty projects in the Global South—leaving a trail of economic and social dependence and instability, violence, and environmental and health problems.
What can be done to help reverse the damage?
Closing the fossil fuels era requires fast action and radical imagination. It requires a systemic change which will unlock yet unimagined opportunities.
Day after day, we see more and more banks, insurers, companies and cultural institutions distance themselves from dirty coal, oil and gas projects (like Lemonade Insurance, who forswore any investments in fossil fuels in 2018—being the first insurer to do so).
Day after day we see our movement winning and preventing new coal pits, fracking fields, and pipelines from being built. Day after day, we see renewable energy infrastructure and production growing and people organizing for more distributed energy systems. Change is already happening, and in ways we could have never predicted just a few years ago.
A world beyond fossil fuels is a world where the sun will shine bright with solar panels on every rooftop, where we will have more ownership over our energy systems and where people will always be put before profit. A world beyond fossil fuels is a world of possibilities and equity, it's a world where everyone will have the chance and the right to thrive, respecting all life on our planet.

350.org
So, what could a planet that's free of fossil fuel emissions look like?
Our movement is a network of activists working all over the planet for a prosperous and equitable world, built on the power of ordinary people and rooted in justice.
So what does a future beyond fossil fuels actually look like? We asked our colleagues at 350.org to share their thoughts.
Ryuika Khamis, Africa Regional Organizer
"I imagine women in African communities where fossil fuel deposits were extracted building back their resilience and reconnecting with nature and agriculture," says Khamis. "I see true energy access, where households are connected to power without having to suffer from the access inequity driven by conglomerates.
People would finally control power. I see African youth coming up with innovations in energy that tap into the unique needs of the continent, and world, far away from fossil-fuel reliance. I see us all healing and building infrastructure in a world that our future generation would be proud to be in."
Chuck Caclagon, Asia Regional Finance Campaigner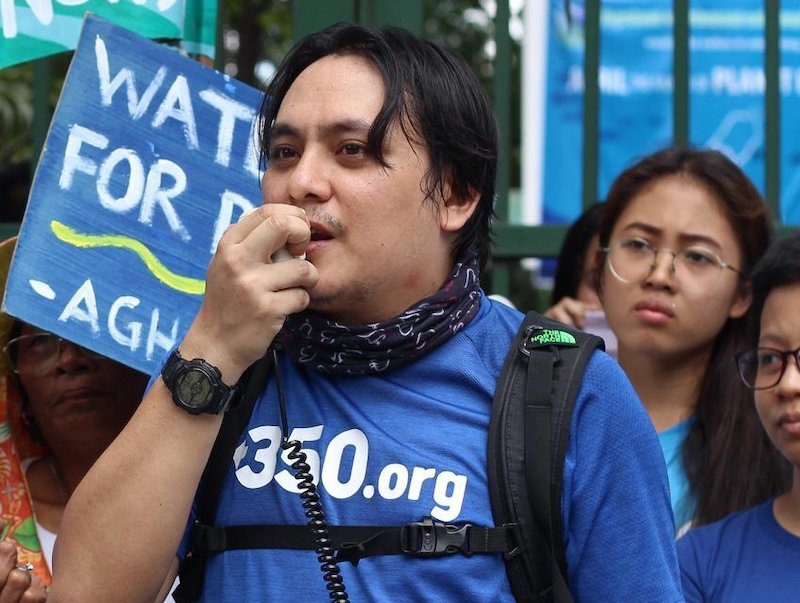 "Whenever I hope about the future I think of clear skies and fresh air—the freedom to move and explore with only my feet and my bicycle.
I think about turning on the light switch without guilt, knowing that my electricity is powered by the sun, the wind, and the waves. I think about people living lives with dignity and freedom to pursue their dreams. I think about communion between people and the planet."
JL Andrepont, US Senior Policy Campaigner and Policy Analyst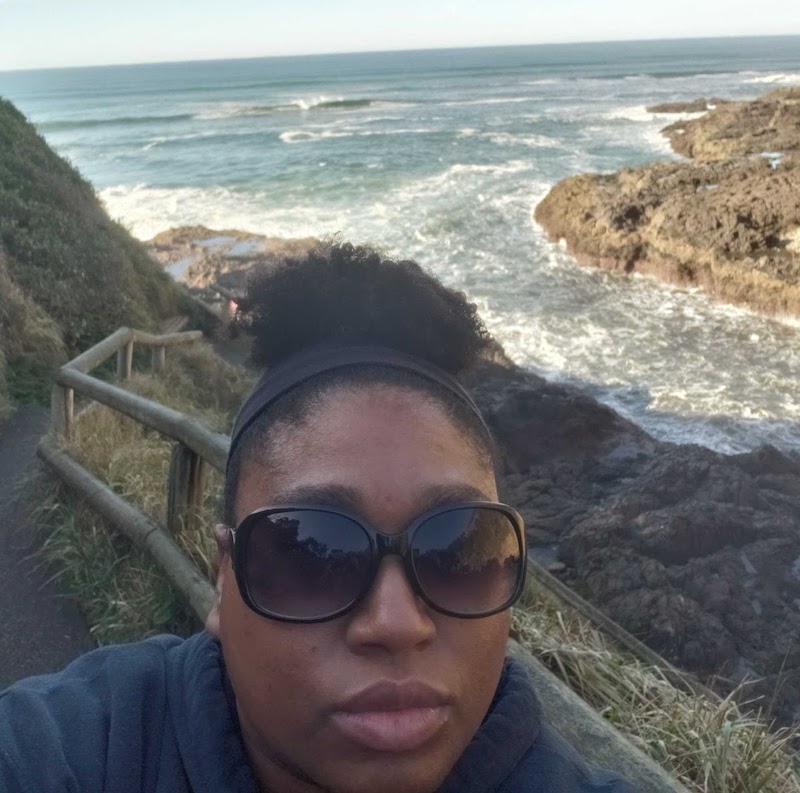 "A world beyond fossil fuels in the United States is a world where our commitments to justice have been realized.
It means no more life-destroying pollution from fuel processing plants that create regions like 'Cancer Alley' in Louisiana. It means fence-line communities across the country are no longer subject to contaminated air and water, so their kids can grow up without environmentally-induced asthma; an issue overwhelmingly prevalent in Black, Indigenous, and communities of color (BIPOC) who have experienced decades of environmental racism.
It means to follow through on our commitments to energy justice by upgrading our national power grids and ensuring widespread use of solar-, wind-, tidal-, and other forms of renewable energy to provide clean, uninterrupted electricity to all communities regardless of whether they are located in cities or rural areas. And it means to create millions of well-paying, sustainable jobs, where no worker's health is sacrificed to line the pockets of the billion-dollar fossil fuel industry."
Peri Dias, Latin America Communications Manager
"When I was about 14 years old, my favorite online game was a city simulator, and my mind really 'traveled' thinking about how wonderful it would be if Brazilian cities could have more of the characteristics of the metropolises I saw growing in that game.
Today, I realize that several of the features that make a city better—and that showed up in my 'dream cities'—could appear as the result of policies to reduce dependence on individual transport and fossil fuels. For example: high-quality train, subway and bus lines for everyone; extensive bike lanes; more walkable neighborhoods; jobs and services closer to where the majority of the population lives; cleaner air; less time wasted in commuting; and more space for people rather than for cars.
Overcoming the era of fossil fuels means, among other things, thinking and acting for more egalitarian cities and for happier people living in them."
Building a brighter future, together
Through collaboration with 350.org, the Lemonade community has already supported 7,000 activists at the Global Just Recovery Gathering and sponsored 300 buses for climate activists taking part in direct action through their Giveback program.
Please note: Lemonade articles and other editorial content are meant for educational purposes only, and should not be relied upon instead of professional legal, insurance or financial advice. The content of these educational articles does not alter the terms, conditions, exclusions, or limitations of policies issued by Lemonade, which differ according to your state of residence. While we regularly review previously published content to ensure it is accurate and up-to-date, there may be instances in which legal conditions or policy details have changed since publication. Any hypothetical examples used in Lemonade editorial content are purely expositional. Hypothetical examples do not alter or bind Lemonade to any application of your insurance policy to the particular facts and circumstances of any actual claim.
Lemonade is not responsible for the content of 350.org's website and was not paid for this post.