The 10 Most Popular Types of Houses
Because "dream home" is in the eye of the beholder.
When you think of your dream house, perhaps you can picture it down to the tiniest detail: that wood trim, those elegant bay windows, a gable roof perched over a cozy wraparound porch…
But for the rest of us, that perfect home might be a little hazier, and harder to explain. You might know what you want, but you aren't sure what it's called.
You probably are familiar with the basic types of structures—single-family homes, condominiums, apartments, townhouses—but things can get a little trickier when we start discussing architectural styles. Are you more farmhouse or Craftsman? Would you be copasetic in a cottage?
Below, we'll give a quick rundown of a few of the most popular architectural styles of homes, so you can refine your real estate search, understand your taste, and go forward in your hunt with confidence.
Whether you're looking for a ranch in New York or a bungalow in Baltimore, we've got you covered.
Ranch style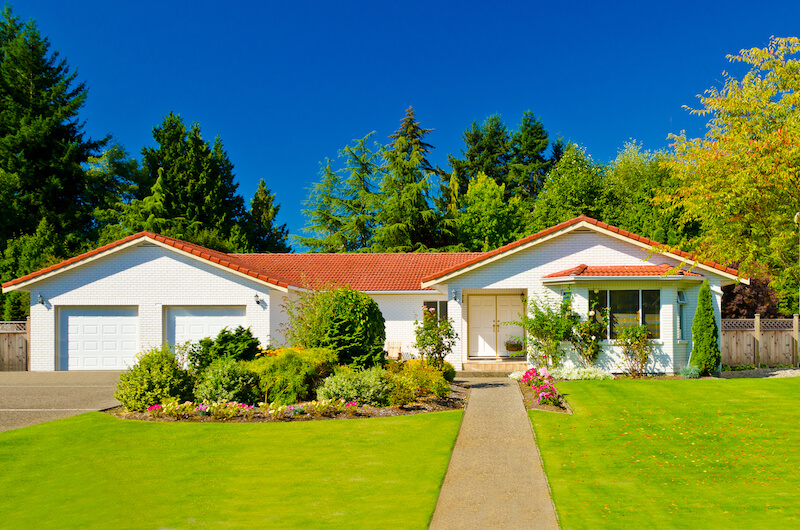 A ranch-style home, also known as a rancher, is a single-story house with an open concept floor plan and plenty of outdoor spaces. They tend to be rectangular, "L" shaped, or "U" shaped. First appearing in the 1920s, they were originally inspired by Spanish colonial architecture, and were iconic of the mid-century modern style.
These homes, with their large windows and low roof lines, became popular in the 1940s to '70s, particularly in Southern California. The one-story rancher fell out of style when people began to desire bigger, two-story homes and more space, but now this classic style is making a comeback.
Pros:
Larger and more open living space
Energy efficiency
Easy to maintain
Safe for those with mobility issues
Cons:
Less privacy (your teenage son might not love that)
Requires more property
Less yard space
Prairie style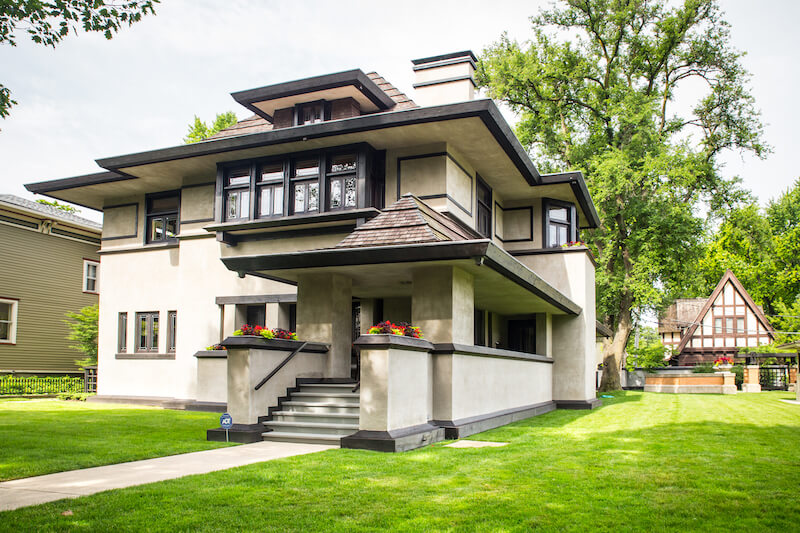 If you're looking for a home in the middle of the country that pays homage to its surrounding environment, the prairie-style home might be a good fit for you. This architectural style originated in 1900s Chicago, initiated by the architect Frank Lloyd Wright, as a break away from the European-influenced architecture in the United States.
They are called "prairie" after A Little House on the Prairie, and were styled to be suitable for the American Midwest (but hey, they look great just about anywhere).
The prairie house features strong geometry, stucco or brick exteriors, interior wood bandings, low-pitched roofs, and open floor plans. There are large windows to let in natural light. And it's something to have a bit of national pride about: The prairie is the first distinctly American home style.
Pros:
Built with organic, natural materials
Blends into the background
Built-in appliances can save space
Cons:
Wide-open windows may feel less safe
Usually no basement or attached garage
Limited yard space
Farmhouse style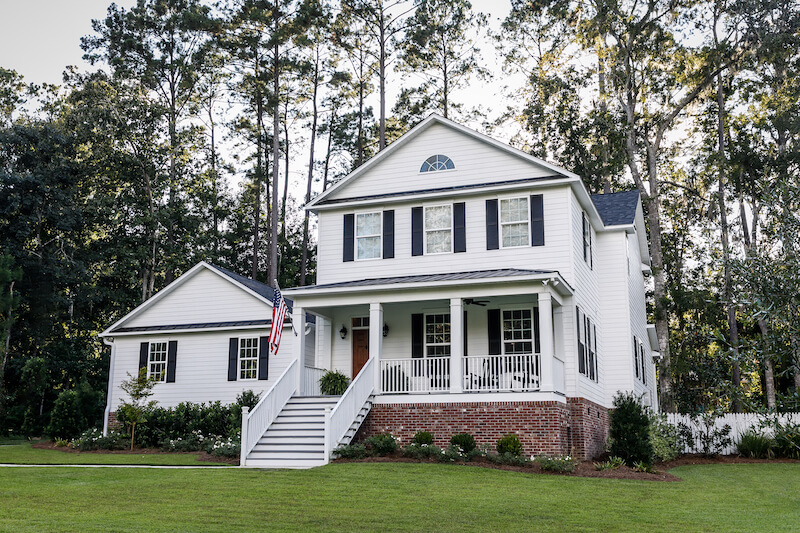 As the name suggests, the farmhouse style started on, you guessed it, the farm! The farmhouse style is a rural architecture that mixes rustic charm with stability and practicality. These homes originated as residential spaces located near farms, in order to increase productivity. "Form follows function" were the mottos for these homes.
Farmhouses tend to be built with traditional materials, and they have wide wraparound porches, horizontal siding, painted wood walls, hardwood floors, vintage light fixtures, and barn doors. The modern American farmhouse, with nostalgic design, is an ode to America's past. And in the 21st century, you can enjoy this style without having to be adjacent to a field full of cows.
Pros:
Very cost effective
Lots of wide, open space
Cozy, natural design
Cons:
Can feel isolated, as farmhouses tend to be in secluded areas
Barn doors and farmhouse sinks might not be practical for everyone
Wooding siding can seem inorganic in a new build
Victorian style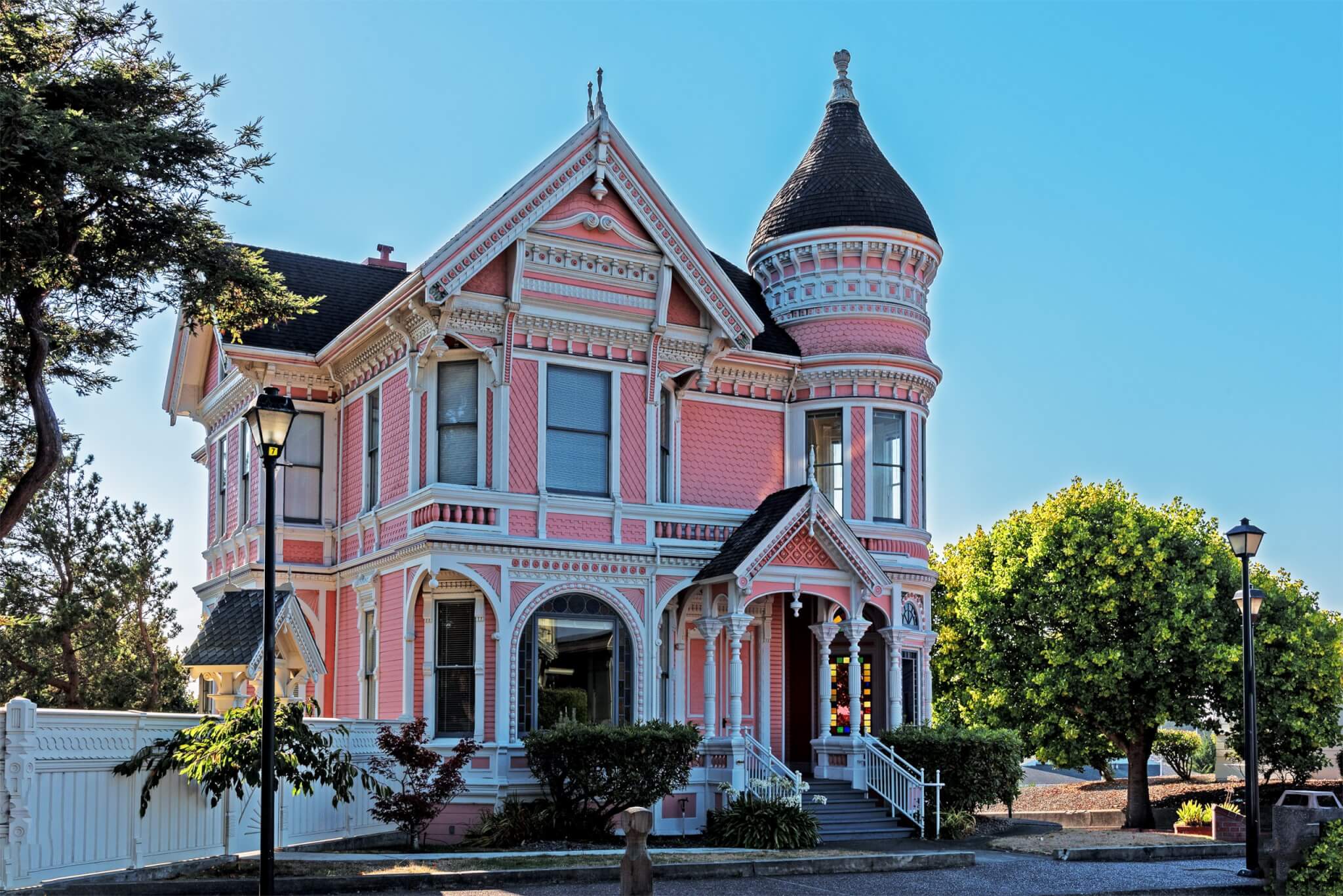 Victorian homes were popularized during Queen Victoria's reign (1837–1901), and are a striking option for those looking for a home with vintage, eclectic charm. You can spot a Victorian home a mile away, with their steep gabled roofs, towers, turrets, or dormers, and their use of stained glass, decorative wood, and bright colors.
Once you step inside a Victorian, you might be delighted to find ornate staircases, high ceilings, and a floor plan that includes intimate nooks for reading, eating, and solving mysteries in the middle of a dark and stormy night (but maybe that's just us).
Pros:
Lots of charm and beauty
Thick walls (your teenage son can blast heavy metal, no problem)
Fireplaces make the space feel homey
Cons:
Maintenance can be expensive and time-consuming
Tend to have smaller rooms with less storage space
Drafty windows
Colonial style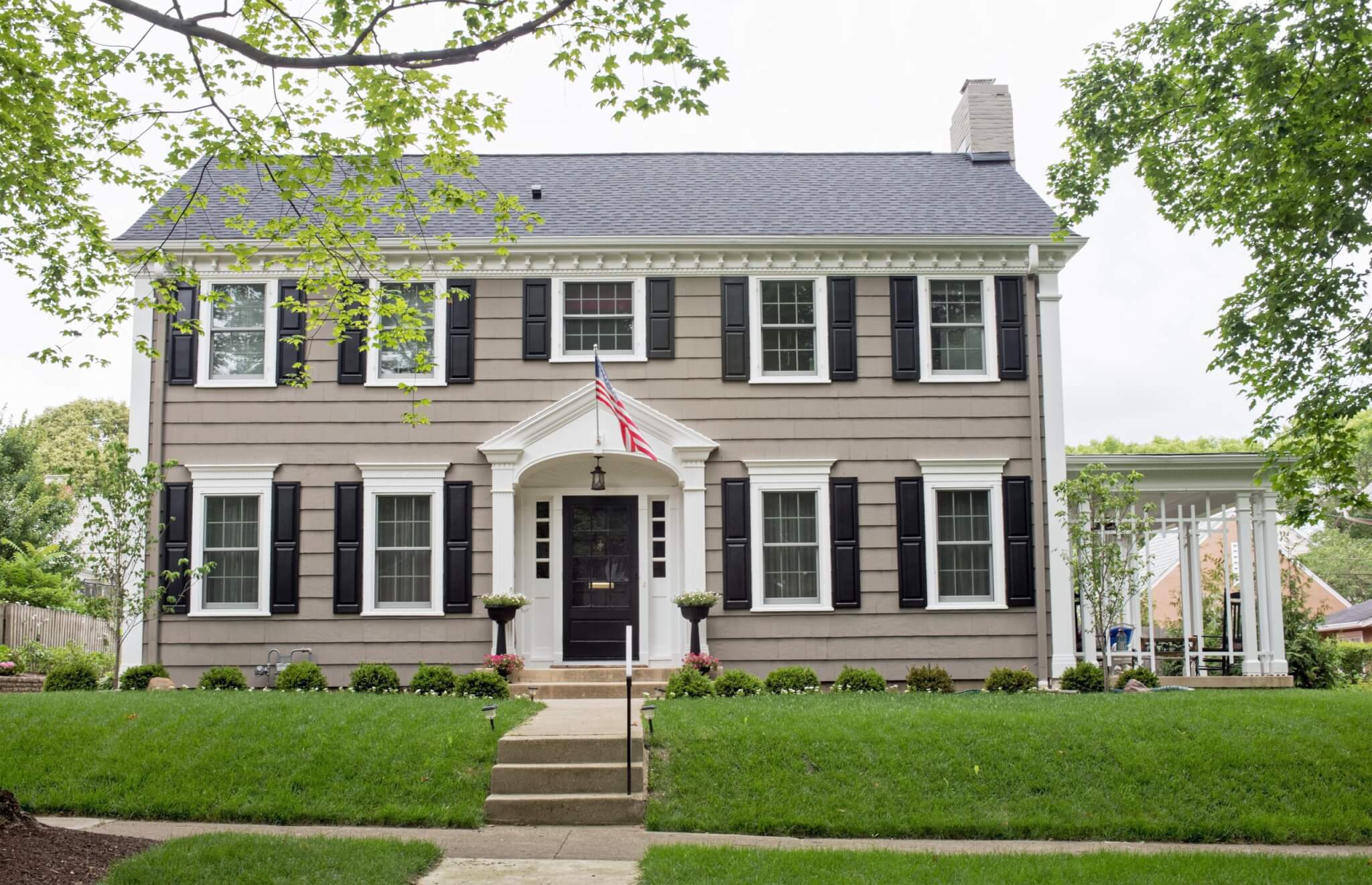 During the Colonial era in the American Colonies, this style of home, with their simple symmetrical framework, made a lasting impression that has continued to influence American architecture for nearly 250 years. Colonials are symmetrical, with the front door placed smack-dab in the center of the house, with flat windows on either side. Colonials were designed with big families in mind, with lots of living space and many bedrooms.
Inside a Colonial, you'll probably find a formal entryway, fireplace, crown molding, with the focal point of the home being a large kitchen and den.
Pros:
Spacious rooms
Crowd-pleasing (read: easy to resell)
Straightforward to renovate and decorate
Cons:
Not ideal for the elderly or those with mobility issues
Not "open plan"
Can feel old fashioned and dated
Mediterranean style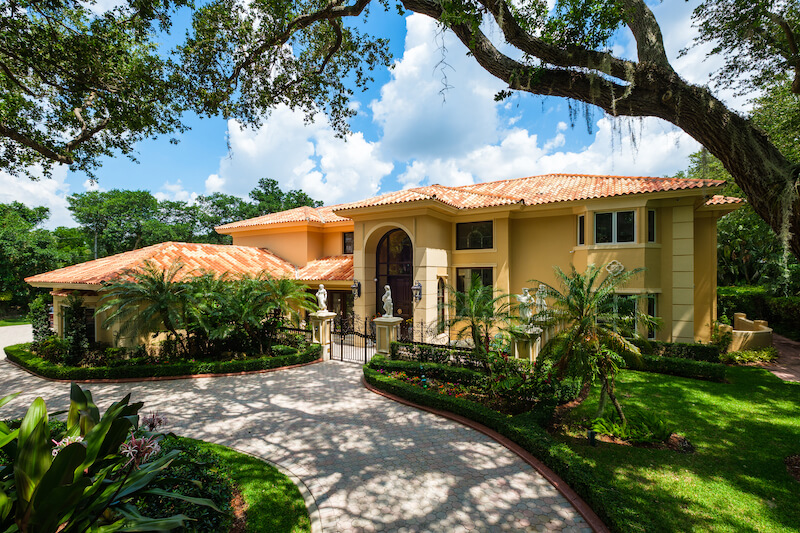 There are numerous types of Mediterranean-style homes. Mediterranean architecture leans on Italian, Greek, and Spanish influences. The simple elegance of these homes is easy to spot: arched windows, crisp white or warm-colored stucco walls (often inside and out), clay roof tiles, wrought-iron accents, as well as spacious outdoor living spaces, like courtyards, patios, or verandas.
These homes were designed to stay cool in warm climates. Often there are stone walkways that echo the red roof tiles, bright mosaics, and ornate gardens. These rustic and earthy homes can feel like a vacation year-round.
Pros:
Energy-efficient, particularly in coastal climates
These homes take full advantage of outdoor space
The design lets in plenty of natural light and airflow
Cons:
Less suitable for colder climates
Stucco is high maintenance
They cost more to build than other styles of homes
Bungalow style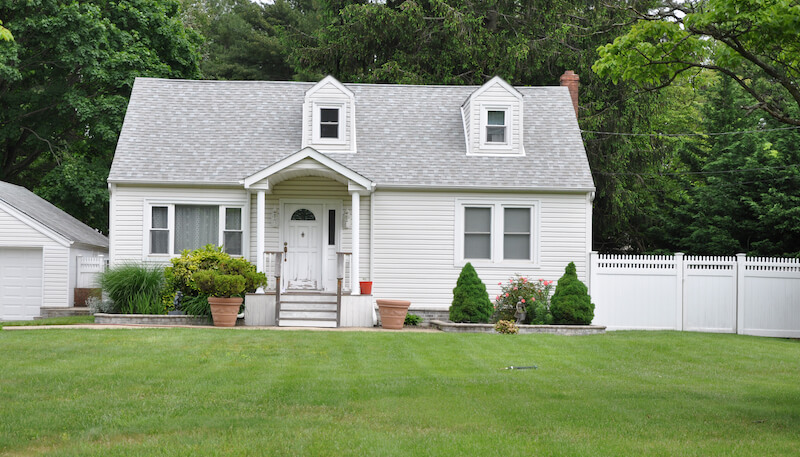 A bungalow is a small, usually one-story dwelling built low to the ground and raised by a few steps from the foundation. The term "bungalow" originated in the Bengali region of India. They feature small verandas, dormer windows, and overhanging eaves.
Bungalows use their small space efficiently, with built-in cabinets and shelves, custom-made nooks, and window seats. With an open floor plan, all shared space rooms (i.e. the living room, kitchen, and dining room) all flow together. What they lack in size, bungalows make up for with ample central living space and windows that let the light flood in.
Pros:
Efficient use of space
Modifications are easier to make than in a multi-storied house
More affordable than traditional homes
Cons:
Privacy can be a concern because they are built low to the ground
More expensive per square meter
Most require a restricted floor plan
Craftsman style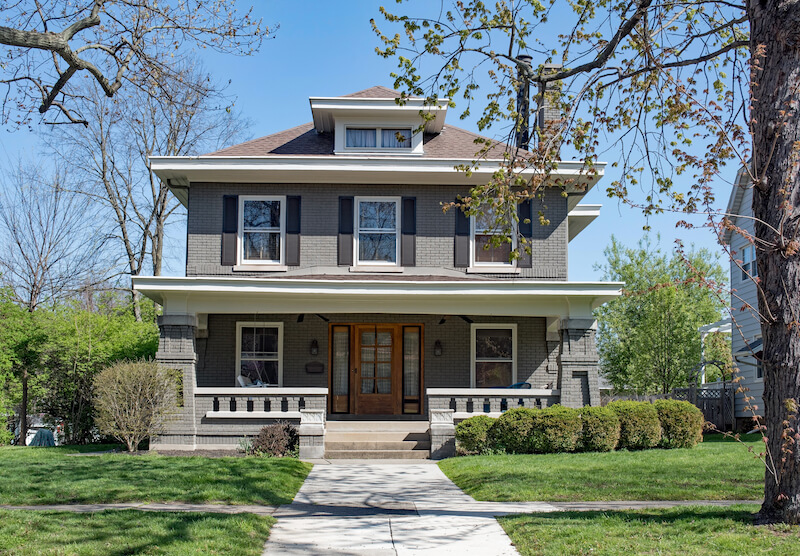 American Craftsman-style homes originated from the Arts and Crafts movement of the mid-19th century, though they date back to 1880s Britain. They are characterized by gabled roofs, wood framing, open floor plans, wide, low layouts, and front porches that support tapered columns.
Craftsman-style homes lean towards warm woodwork and exposed construction elements, like rafters and beams. The beauty of these homes lies in their exposure.
Pros:
The low-pitched gable roof or a hip roof is durable in snowy or wet climates
Open floor plans allow for natural light
Unique and unusual interior features
Cons:
Significantly more expensive than modern-style homes
Remodeling can be challenging due to handcrafted features
Creating extra space can prove difficult
Cottage style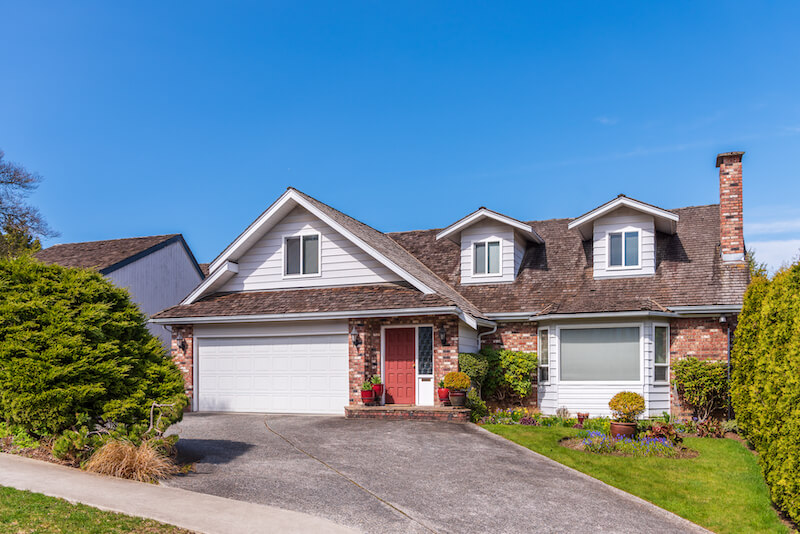 The term cottage has been applied to so many structures that it may be difficult to imagine the precise connotations. The term "cottage" denotes the modest, rural homes that were the property of an English manor. For Americans, a cottage often refers to a summer or vacation home; however, architectural elements have been borrowed from the traditional cottage and incorporated into contemporary homes.
The cottage-style home is usually small and features shingled, stucco walls, small porches, gable roofs, and bay windows. They tend to be located in the countryside, though they don't have to be confined to rural areas. In any case, what's most characteristic is their coziness and charm.
Pros:
Relatively inexpensive
Efficient and low ecological footprint
Perfect for those downsizing
Cons:
Less suitable for larger families who crave space and privacy
Nearby roads may be inaccessible in the winter
Maintenance costs are typically higher
Cabin style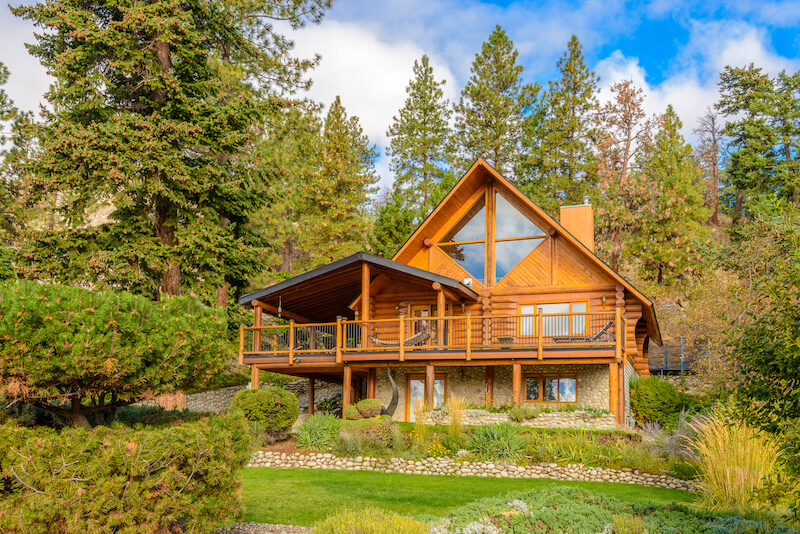 With its roots in Eastern Europe and Scandinavia, the log cabin has deeply impacted American culture, and indeed became the face of the American frontier. The cabin is the best example of a "less is more" aesthetic, with minimal decorations paired with the simplicity of building with logs.
Cabin house plans typically include porches and decks, gable or cross-gable roofs, a fireplace or a wood stove, a cozy kitchen, and one to two bedrooms. If you want rustic, warm, and durable, you may have found your style.
Pros:
Highly customizable and cozy
Ecologically friendly building materials
Energy efficient
Cons:
More prone to pests than other types of homes
High maintenance, particularly regarding log shrinkage issues
Insurance coverage can be challenging to find
Eclectic taste? These homes might be for you
"Barndominium" style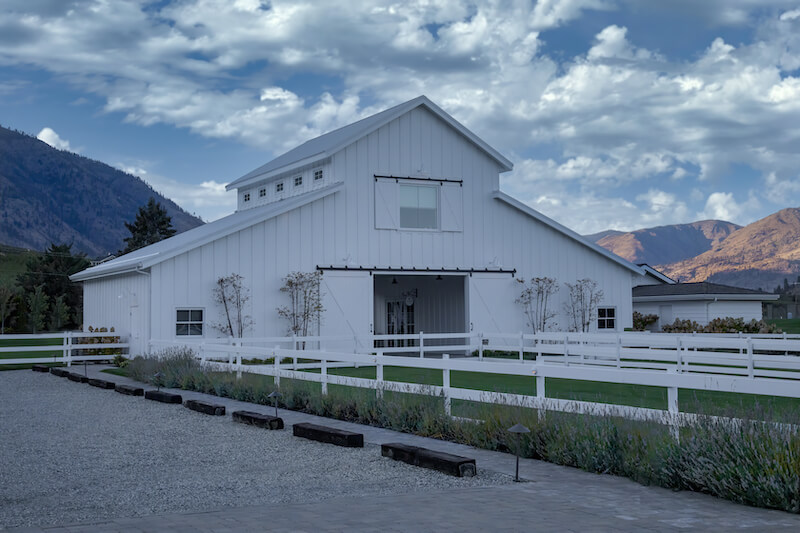 A barndominium is a barn that has been fully or partially converted into a living space. The term, a portmanteau of "barn" and "condominium," was first conceptualized by developer Karl Nilsen, who had a vision of a planned equestrian community. But now, you can enjoy this popular new home style even if you've never spent any time in the saddle.
Some barndos are actual barn conversions; increasingly, they are new constructions. Depending on customization, it can be a non-fussy, one-story home, or a luxurious and unconventional abode.
Dome home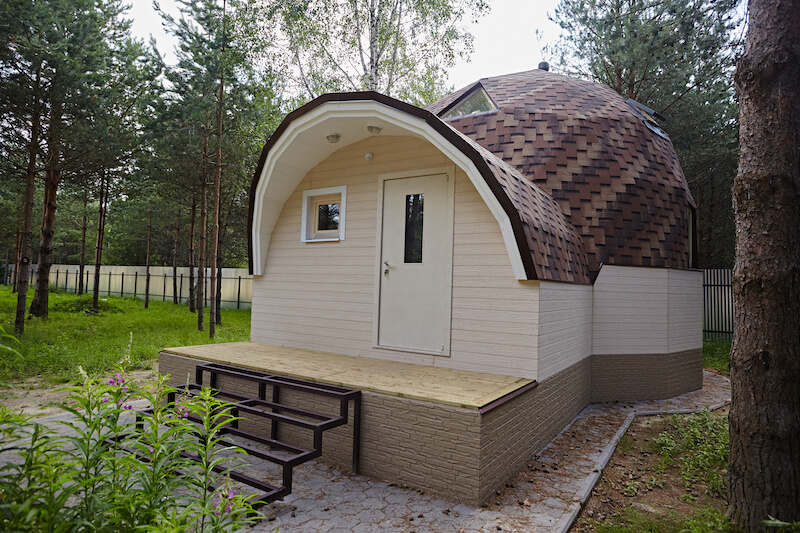 This ancient style of home is making a modern comeback. Dating back to ancient Mesopotamia, the dome home style can be a unique, holistic structural choice. The two main types of dome homes are geodesic dome homes and monolithic dome homes. Geodesic dome homes are polyhedrons, that is, created by interconnected triangles.
Architect Buckminster Fuller popularized them for their efficiency and stability. Monolithic dome homes are built with a single thick layer of concrete. Dome homes have been around in America since the 1950s, but they still look radical in the 2020s.
Find a home you love—and show it some love
Finding the perfect home can be such a rewarding experience, but once you get the keys to your new home— that's when the joys of home ownership really begin. This is the beginning of a beautiful relationship, and you'll want to be sure to protect the place where you have decided to grow roots.
That's where homeowners insurance comes in. Whether you've bought a McMansion in Greenwich or a Mediterranean villa in SoCal, an Indiana farmhouse or a Craftsman in Portland—insurance protects one of the biggest investments you'll ever make.
Your homeowner's insurance covers your home, your valuables, and a whole lot more. Get the inside scoop on coverage here so that you can get confident on what homeowners insurance can cover you for. Or, go ahead and apply for a free quote for homeowners insurance with Lemonade.