Getting to Know Lemonade's Favorite Vet, Dr. Stephanie Liff
Curious who's giving the professional seal of approval on Lemonade's pet health insights? Meet our go-to vet, New York-based Dr. Stephanie Liff (DVM).
Dr. Liff is equal parts veterinary medicine wiz and pet whisperer. But don't just take it from us. Get the TL;DR on Dr. Liff's credentials below, or read on to learn more about her career and passions.
TL;DR
Dr. Liff graduated from the University of Michigan in 2005 with a major in Anthropology and Zoology

She received her Doctorate in Veterinary Medicine (DVM) from the University of Florida College of Veterinary Medicine in 2009, with a rotating internship at Blue Pearl in New York City

As of 2023, Dr. Liff has been a practicing veterinarian for 14 years

She's been the Medical Director and owner of Pure Paws Veterinary Care in New York City since 2014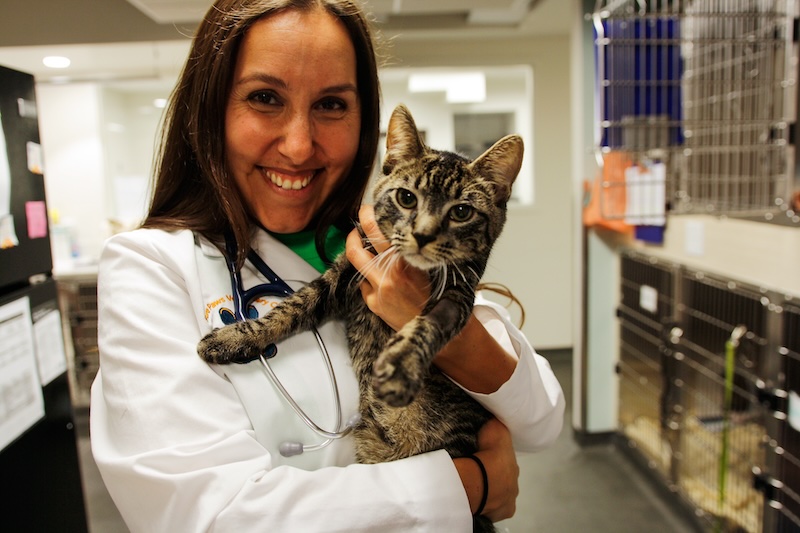 Dr. Liff's veterinary journey, in her own words
"I decided I wanted to be a vet since I was six years old, and that never waivered throughout my many years of school. I wanted to work with horses until the end of my first semester in vet school—but when I decided I wanted a more urban lifestyle, I realized horses were not conducive to that.
I am now in general practice and do a bit of everything, but I particularly enjoy dermatology and internal medicine. I see about 5,000 pets annually.
I first became involved with Lemonade in January of 2020, leading up to the launch of the pet insurance product. In those early days I worked with several teams to help create the best policy options and insurance journey for pet parents, based on the real experiences they have at the vet.
Nowadays I contribute to the vision of making the pet insurance product even more awesome—like optimizing content, improving product features, and reviewing insurance claims.
On the personal side, I live with an adopted Labradoodle, Kyrie. She moved to New York from Charleston in a seersucker bowtie in June of 2017.
Kyrie is a true diva, and thinks she is 100% Poodle. She uses her paws to tap on things she wants—like the counter for treats. When I see patients, she sits in my desk chair, giving the illusion that she's working at the computer. As if she doesn't 'work' hard enough, she's starting therapy work with a dog trainer at a local prison."