How to Mourn Your Pet
Saying goodbye to a beloved cat or dog is never easy.
There's no single way to grieve. Across the world, different cultures have their own singular ways to honor the dead—from the Jewish practice of sitting shiva to sky burials in Mongolia.
But what's the right way to cope after the loss of a non-human companion?
For many of us, our first experience with death came as a child, mourning a beloved pet—perhaps a goldfish, perhaps a hamster.
Do you remember how emotional that experience was at a young age? The thing is, losing an animal companion doesn't get much easier once we become adults.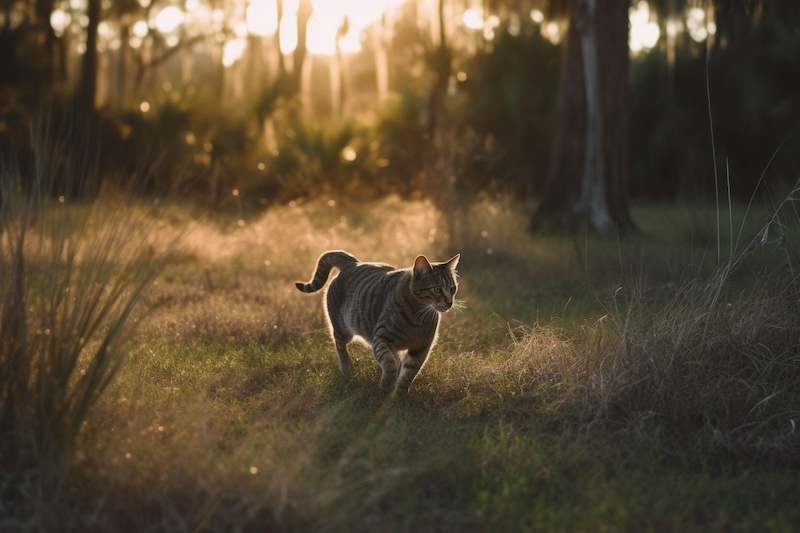 Suffering the death of a cat or dog is serious business, and losing a member of your fur fam can be as difficult as losing a member of your human fam.
Below, we share a few thoughts about how to mourn a pet.
Know that your grief is real
If you're hurting after the death of a cat or dog, it might be difficult to properly communicate this experience to others—especially to anyone who doesn't have pets of their own.
In fact, you might feel embarrassed to acknowledge how deeply upset you are. When a family member dies—even a distant aunt or other relative—we expect sincere condolences from our peers, and even time off from work to travel to funeral services.
But if your irreplaceable 9-year-old poodle passes away, you might not receive the same level of sympathy from those around you. And that might lead you to think that you're overreacting.
Be confident in the fact that your grief is 100% valid, and requires the same sort of patient processing that any death does. "The death of a pet can cause as much pain as the loss of a human," assures Claudia Coenen, a certified grief counselor.
If there are other pet parents in your life, reach out to them—there's a good chance they'll have a better understanding of the very real loss you've suffered.
If you're looking for a safe, validating space online to process your grief, give the Dead Pet Girls Instagram page a follow. The page, run by two animal enthusiasts, explores the strange and sweet world of mourning pets.
Hold a ceremony to memorialize your pet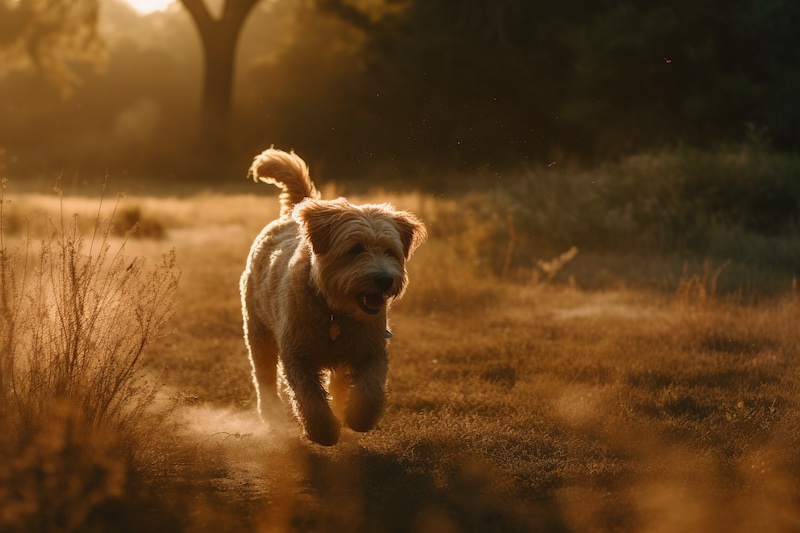 The idea of a "memorial" for a pet can seem cliched or immature—think of parents holding a "funeral" for their child's goldfish, for instance. But it can actually be a serious and worthwhile part of the grieving process, and a way to honor your furry friend. (And hey, there's absolutely nothing wrong with a goldfish funeral!)
Write a few words down explaining what made your pet so special, even the minor stuff: how they rushed to the front door every time you returned home, or the way they curled up on your toes while you binged Netflix shows.
This ceremony can certainly be a private affair, just for you (or for close family). Think of it as a celebration of everything that was awesome and unique about your pet, and a way to definitively mark and acknowledge your loss.
Coenen also suggests holding a ceremony to remember your pet, especially if there are young people in your family. "Creating a meaningful ceremony can serve as a teaching tool for children," she says, "demonstrating how to mourn and giving them permission to grieve."
You can also consider commissioning a personalized headstone or memorial for your pet. Are they a little bit sentimental? Totally. But who said being sentimental was a bad thing?
Honor your pet in a creative way
If you're like most pet parents, your Instagram feed is 95% adorable pics of your cat or dog.
But the loss of a dear animal companion can be an opportunity to cherish them in a new way. Getting a tattoo of your late pet's name or likeness is one hardcore, very permanent option, but if ink's not your style, there's always a bespoke pet portrait.
The UK artist Paul Miller, for instance, makes unbelievably realistic, colored pencil portraits of all sorts of animals. (Believe it or not, that's a drawing above, not a photograph.) It's a bit of an investment, but it's also a great way to pay artistic homage to your furry friend.
By the way, you can now select an end-of-life and remembrance add-on on top of the standard Lemonade Pet Insurance policy to cover some of the costs of supporting and remembering your pet as they make their final transition.
For a few extra dollars a month, this add-on could help cover the costs of euthanasia and cremation, or help pay for commemorative items like an urn, framed pictures or paw prints, digital photo storage, or even a tattoo to memorialize and remember your pet.
Make a charity donation in your pet's name
When a human passes, it's pretty common for surviving family members to have requested charity donations in lieu of flowers. It's a way to support a cause that the departed was passionate about during their life.
There's no reason you can't do the same for your pet. Even if your budget is modest, consider making a donation in your pet's name to a great animal-related charity, like PAWS, the Humane Society, SPCA International, or Animal Friends (all Lemonade Giveback partners, BTW).
Take time before moving on
If you adopt another cat or dog, you're certainly not diminishing the importance of the pet you lost. But it can probably feel that way sometimes.
Welcoming a new animal into your life doesn't mean replacing the memory of the companion who is no longer with you. But it should be something you consider carefully, without rushing into a decision.
For some people, having a new puppy or kitten romping around the house immediately will help with the grieving process. Others might want to wait a few months, or longer, before considering an additional pet. And it's possible that your late cat or dog was so special and singular that you simply can't imagine living with another pet in the future.
In the end, there's no one way to mourn your pet. It's a deeply personal process, and one that takes time. Whatever feels right for you—is right.