How To Get Affordable Renters Insurance Online
Here's how to protect your stuff the smart way, without busting your budget.
Here's a shocking fact: Nearly half of renters are uninsured, according to the Insurance Information Institute. That's a lot of homes left vulnerable to theft, vandalism, fire, water damage, and plenty of other unfortunate things you don't want to be stuck with the bill for.
Renters insurance can end up saving you thousands if disaster strikes. So if the cost of renters insurance is so cheap—and essential—why doesn't everyone have a policy?
Some people might assume it's unnecessary; others worry that the policies will be too complicated. But a large percentage of uninsured renters simply overestimate how much insurance will cost.
As far back as 2015, an InsuranceQuotes.com survey found that 29% of adults between 18 and 29 guessed that a policy would run up to $1,000 or more per year.
But as of 2022, the average cost of renters insurance is only about $15.50 per month, or $186 per year.
Not only are there plenty of good reasons to get renters insurance, it's remarkably easy to get covered at an affordable price. Here are our tips for getting the right coverage at the right price:
Consider the pros and cons of traditional insurance vs. insurtech
There are a ton of different insurers to choose from, and most of them provide very similar coverage options for renters. But it's helpful to understand that there's more than one type of insurer. There are more traditional firms, as well as so-called "insurtech" companies (often not actual "insurance carriers," meaning they offer policies that are written by other firms).
And then there's Lemonade, a tech company that does insurance (not the other way around). We take things a step further by offering our own insurance. Most insurtech startups are not licensed insurance carriers, so while they improve part of the insurance process, they are still dependent upon traditional insurers for basic elements such as underwriting and claims-handling.
With a traditional insurance company, the process of purchasing insurance will be a bit more old-fashioned, likely more expensive, and arguably less efficient. You'll need to get in touch with an insurance agent, who will help you determine what type of insurance coverage you need. They'll eventually provide you with a quote, either over the phone or in their office. Some people might appreciate this experience since it's deep-rooted and familiar—and hasn't changed much in decades.
Insurtech companies will get you a renters insurance quote online within minutes, all from the comfort of your couch.
But if you're interested in a 21st-century update on the process, then Lemonade might be more your speed. We'll get you an online quote for renters insurance within minutes, from the comfort of your couch.
With Lemonade, our AI bot Maya eases you through the sign-up process and ensures you're getting the renters insurance coverage you need, lightning fast, often at a fraction of the price of our old-school competitors. Using AI and machine learning, Lemonade's renters insurance policies can start at $5/month, which is about 65% lower than the industry average.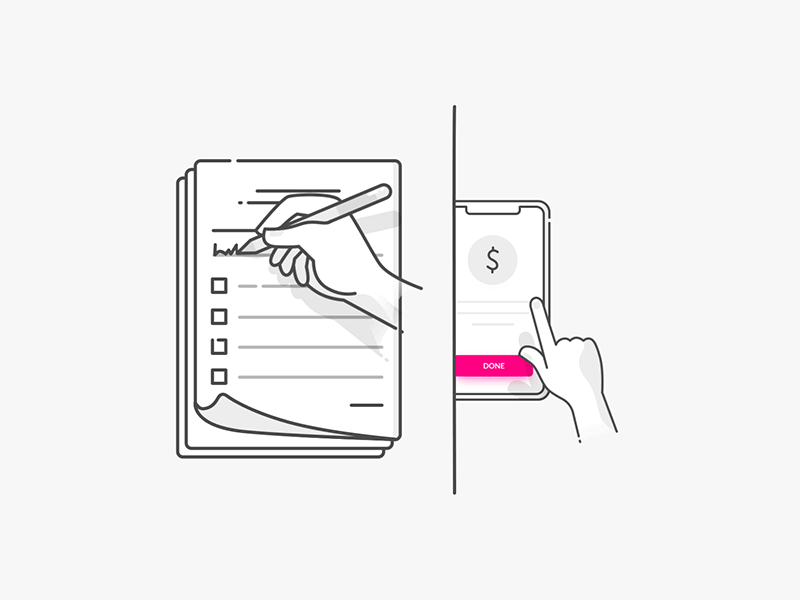 App-based insurance like Lemonade can also make your post-purchase experience more convenient. Need to add your spouse's name to your renters policy? Got a new credit card, or need to change your address? No problem. Take care of everything in seconds right from your smartphone. With Lemonade, you can even use our mobile app to file a claim—and get paid within seconds.
Insurtech companies also offer the cheapest renters insurance compared to traditional insurance companies. Why? Consider this: State Farm employs around 19,000 independent agents to service their customers, while virtually every single policyholder at Lemonade is onboarded by AI Maya. The result is less overhead for us (meaning more savings for you) and a much faster sign-up process—and without sacrificing quality coverage.
Insurtech companies like Lemonade are able to keep costs down thanks to AI technology—and those savings are passed on to you.
But just because tech-based players like Lemonade rely on fancy tech and artificial intelligence to change the field, it doesn't mean we've forgotten how important a human touch can be. While AI Maya expertly handles more than a quarter of all customer inquiries, we know the value in personalized interactions. If you ever had any particularly complicated insurance questions, Maya will hook you up with our support team of licensed agents to help you along the way.
Understand how much coverage you need
First things first: You'll want to set aside time to take an inventory of your personal belongings, since your overall renters policy cost will be largely determined by the amount of coverage you select.
Accounting for everything you own might seem challenging, but it's key. It'll not only help you determine how much coverage you should purchase, but it'll be crucial if you need to file a claim in the future. Sarah B., a claims advocate here at Lemonade, can attest to that.
"When you file a claim, you'll have to fill out a full inventory of anything that was stolen or damaged," she explains. "Having this type of documentation can speed things along on our end, and make your already stressful situation a bit easier."
You might be tempted to lower your coverage limits down to the minimum in order to save a few bucks each month, but resist the urge. If disaster strikes, that small savings is going to end up costing you thousands if the coverage limits you selected aren't enough to pay for everything you lost.
Make note of any particularly high-value items (like that diamond ring, or pricey painting), as most insurers will only provide personal property coverage for such items up to a certain dollar amount listed within the policy. Because of these limits, you'll usually be able to purchase additional coverage (aka endorsements) for those more expensive items. It's always helpful to have receipts or appraisals on hand for valuables.
Taking a proper inventory of all of your stuff might seem like a daunting task, but doing so can save you a ton of extra stress in the event of a loss.
Personalize your coverage amounts
Insurance companies like Lemonade make life easy. By providing just a few pieces of info, you can receive and compare quotes from several different insurance providers, all while you binge-watch your favorite Netflix show.
You'll submit your name, address, and birthday—all of that boring stuff that your phone can probably autofill for you. You'll also be asked about whether or not you have fire alarms or burglar alarms. Be sure to double-check whether your home is equipped with these: Not only will they keep you safe, they'll often lower the price of your renters insurance policy.
Next, you'll need to select your coverage amounts. Since you've already taken an inventory of your stuff, and added up an estimate of what it's all worth, selecting an adequate personal property coverage amount should be a no-brainer. The minimum will usually be $10,000, and can be increased from there.
You'll also be asked to select a limit for personal liability coverage. Your liability coverage would protect you if, for example, you overflowed a bathtub that caused property damage to your neighbor's apartment, or if someone were to sue you for medical payments for injuries that were sustained on your property. This limit will usually begin at $100,000 and can be increased depending on your needs. Liability can be tough to fully grasp, so if you need more info, no worries—here's the lowdown on liability coverage in plain English.
Renters insurance also includes loss of use coverage, which helps pay for additional living expenses you incur if you're forced to evacuate your home.
In most cases, you'll also be asked to choose a deductible. A higher deductible often comes with a lower premium, so you'll save money, but take on more risk. Keep in mind that the deductible is the out-of-pocket amount you'd be responsible for paying before your insurer pays a claim. So if your $1000 phone is stolen, and your deductible is $250, your insurance company pays you $750. 
When comparing quotes, don't base your decisions off of premium alone.
There are other things to keep in mind as well. One company may offer a lower rate for the same basic amount of coverage as another, but the details of the coverage may differ.
For example, find out what exclusions are listed in the policy. Does it provide coverage for your e-bike? If not, can you add that coverage onto your policy? What about your drone? What is the overall claims process like if your backpack gets stolen? These are all important things to consider when determining if the coverage will suit your needs.
Get a free quote online
Your parents might warn against going for the cheapest option out there, but times have changed. By cutting costs and innovating, companies like Lemonade are able to pass their savings on to you.
Insurtech companies are not only saving you money with the use of AI, but also by making sure you're getting the most efficient coverage possible. And as Lemonade grows, you can unlock even more savings. You'll automatically qualify for a 10% discount by bundling your renters insurance coverage with our pet or car insurance.
Not so complicated, right? Life can be stressful enough as it is, so you can have some peace of mind knowing that purchasing affordable renters insurance is easier than ever. Now get out there and get covered!