Yup, it's official: We've been stuck inside way too much, for way too long.
You've read at least 1,000 LinkedIn articles about how to optimize your mind-numbing work-from-home situation. You've spent hours on Zillow, imagining what it might be like to move to Cody, Wyoming, where you could become a farmer (and Kanye West's neighbor). And maybe you've dreamed of a full-blown apartment makeover—the kind that would cost thousands of dollars you don't have.
While a lot of people have moved during the pandemic, a lot of people haven't. And your place is probably feeling preeeetty stale by now. While there's no miracle solution here—unless you find an entire new ghost apartment hidden behind your bathroom mirror, or adopt an adorable puppy who changes your life—there are some easy-peasy options to add new life to your old digs.
Smart lighting for a total mood makeover
The right lighting is the swiftest way to achieve a new ambience, whether you're angling for "zany '80s cocktail party," "sleepytime chillvibes," or "goth speakeasy." And a new wave of high-tech LED light bulbs, like these from Govee, make it even easier to dial in just the right mood.
Wash your apartment in a #FF0083 tone (the best color, obvi). Or install several and turn your place into a DIY James Turrell installation…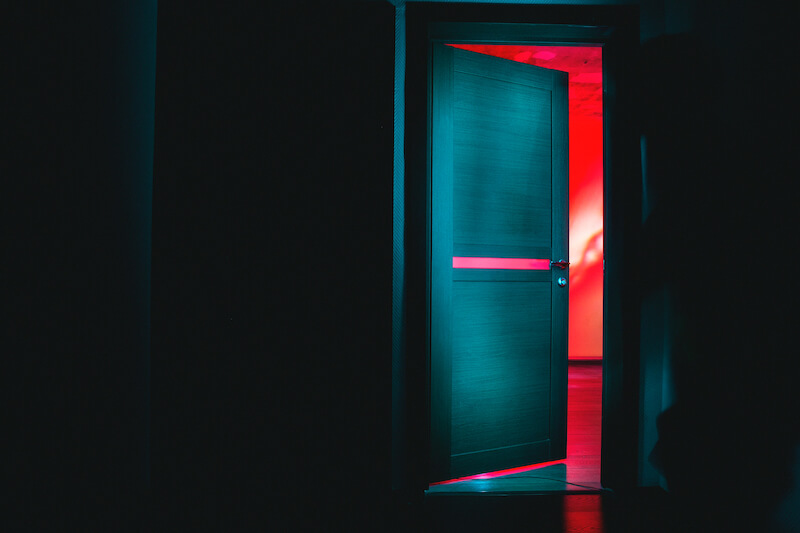 Treat yourself to fresh flowers on a regular basis
Whether you grab a $6 bunch of tulips from the corner bodega, or sign up for a subscription delivery service like Urban Stems, flowers are an obvious way to add novelty (and a pop of color) to your place. Put them on your WFH desk, or on the kitchen table—where they'll help wake you up before your coffee kicks in.
Bonus tip: A simple bunch of eucalyptus, hung from your showerhead, adds a cheap and rejuvenating vibe to your bathroom…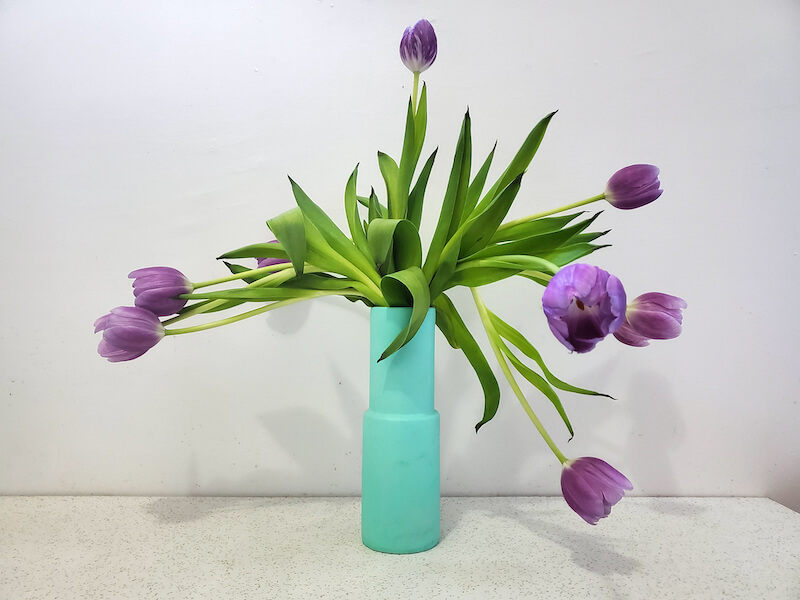 Rearrange an entire room, just because
No, you don't need to do it according to lofty design principles, and you don't need to pretend to understand feng shui (but if you want to try, go for it). Sometimes simply shifting your couch or your bed to a different location can add a whole new perspective—and during these endless pandemic days, a small change can count for a lot.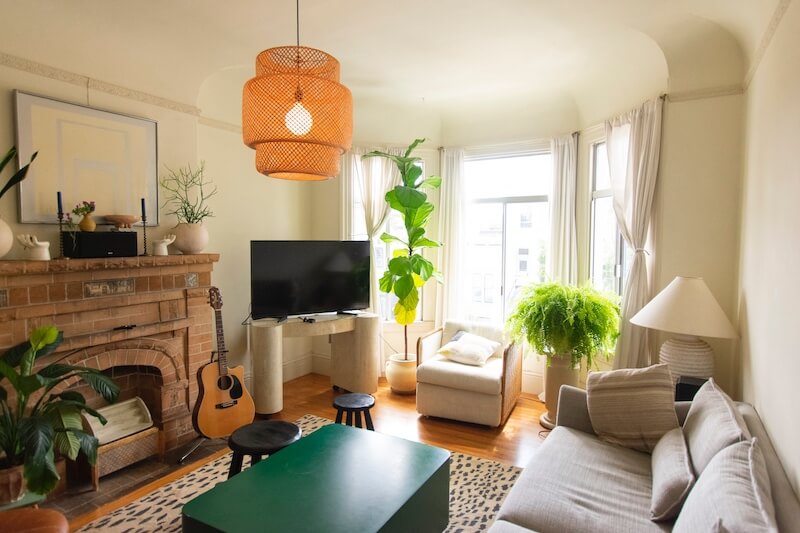 Splurge on proper bookshelves
If you're like us, you've been doing a lot less socializing—duh—and a lot more reading-at-home. And if you're like we used to be, circa 2015, most of your books don't have a deserving home.
Maybe they're stacked haphazardly on the floor. Maybe you built "shelves" out of raw plywood and cinder blocks, which looked kinda raw and bohemian and industrial-chic at one point, but… come on, man. Maybe you have "real" shelves, but they were bargain options from IKEA that you inherited from an ex-boyfriend, and by now they're about as stable as the Leaning Tower of Pisa.
First things first: Give away books you've already read and are unlikely to ever read again. (And let's get real—isn't that copy of Infinite Jest only there to impress Bumble dates?) Once your collection is trimmed down, treat yourself to a proper bookshelf… or pay that underemployed carpenter-friend of yours to make a custom one that's tailored to your own space.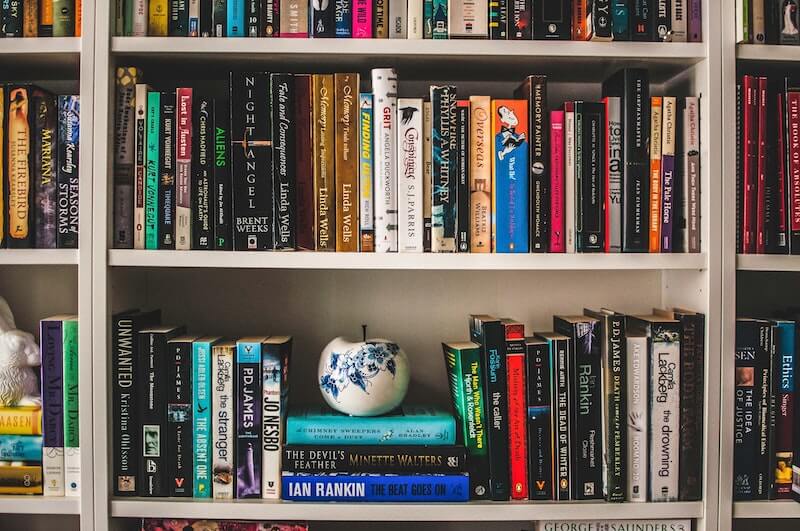 Add some visual surprise to your environment
Sure, hanging a massive painting over your couch is an easy way to alter the look and feel of your apartment. But your budget might not permit such a splurge (although it's more than possible to buy original artwork even if you're not filthy rich!).
Looking for something more low-key? A vintage Italian movie poster (nicely framed, since you're an adult) would give you something new to stare at when you're trying to figure out what sort of takeout to order for the 100th night in a row.
Heck, even a big-ass, design-savvy calendar can gently transform a room—and what better way to keep track of the endless pandemic days as they pass? This stunning 1966 calendar by Massimo Vignelli is sold out until 2022… but there are still quirky options out there, including a huge vinyl decal to help you keep track of your schedule.
An artsy scarf, elegantly hung on the wall—like this beaut by Judy Chicago—would also give your apartment a jolt of fresh energy. Looking for something more offbeat? Take a nod from TikTok trends and use a digital projector to add a stunning window-and-a-view to your windowless bedroom…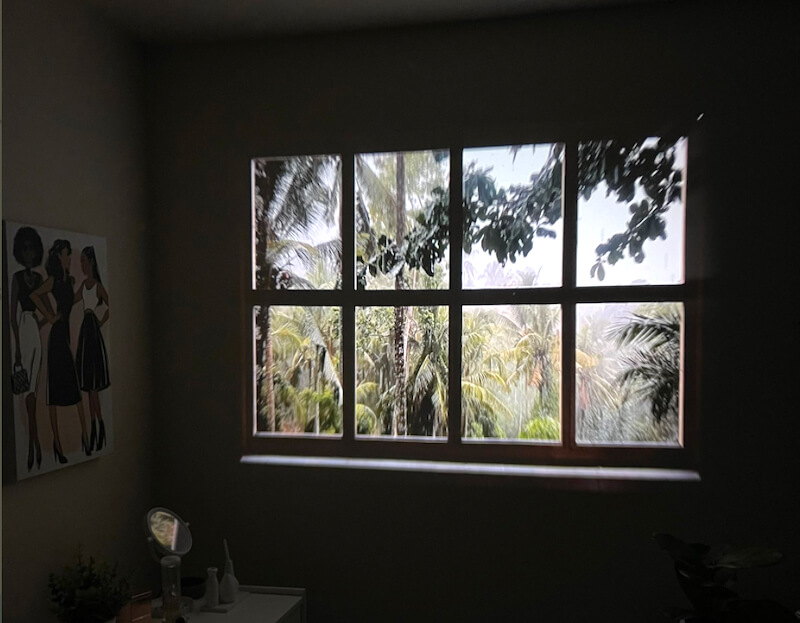 Develop a charming accent (wall)
Want something more dramatic, and a bit more permanent? Consider an accent wall for your living room or bedroom. Or go even more modest with an accent door…or an accent pipe…
If all your living room walls are off-white, pick one and repaint it in canary yellow or robin's egg blue. Wallpaper isn't cheap, but if you're only covering a limited space, it might not break the bank… and wouldn't your Brooklyn studio look amazing with a dash of this postmodern wallpaper, conceived by a Beastie Boy, no less?
Certain wallpapers are removable, and walls can always be repainted—but be sure to ask your landlord before you start making major changes to your apartment 😬.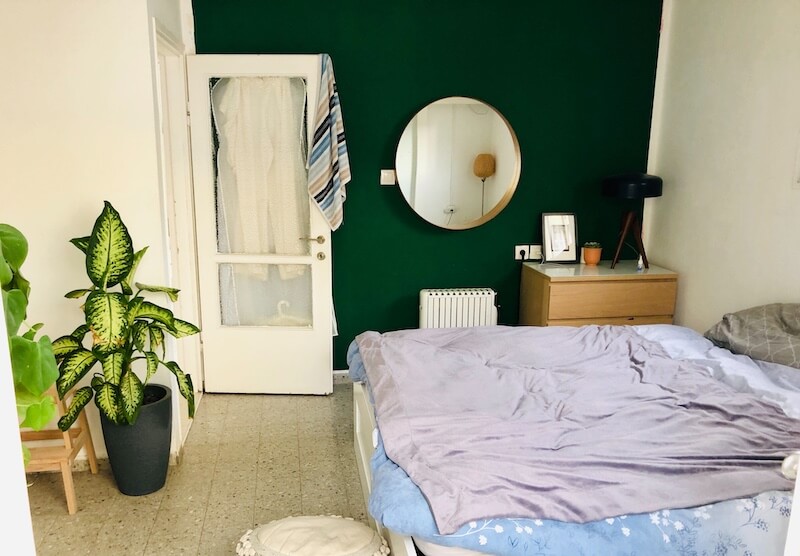 ---
Whatever you do to jazz up your place and combat that sense of SSDDPS (Same Shit, Different Day, Pandemic Still??), we'd be remiss if we didn't remind you to get hooked up with Lemonade Renters insurance to keep all your stuff protected.