You're changing your mailing address. You're repainting and vacuuming. You're reevaluating everything you own and leaving your comfort zone. This. Is. Overwhelming.
There are a million reasons to be stressed about moving. A comprehensive moving checklist and a list of questions to ask when looking for your new home can help, but you get anxious because of more than just the basic to-do's.
The space you live in is a reflection of who you are, where you've been, and what's important to you, and no how-to guide on how many boxes you need will really capture the transition you're in.
But the bright side is that packing to move is a great time to take a look at how far you've come as you decide where you're going next.
So to help make this your most 'adult' move yet, we've surveyed Lemonaders who have recently moved. Here are the top moving tips based on what we learned.
Create your own packing plan
Your aunt, boss, and bodega guy all can't stop talking about Marie Kondo. Now Netflix is telling you to get rid of your stuff, too?
Is it time to throw away your varsity jacket? Maybe.
For Samantha, a 23-year-old Lemonader in Silvis, Illinois, tidying up was a hit:
"I'm a SUCKER for Marie Kondo. Overall, I would say I am pretty organized, but she kicked my butt into gear! I personally love moving, it's the perfect time to get rid of things you no longer use."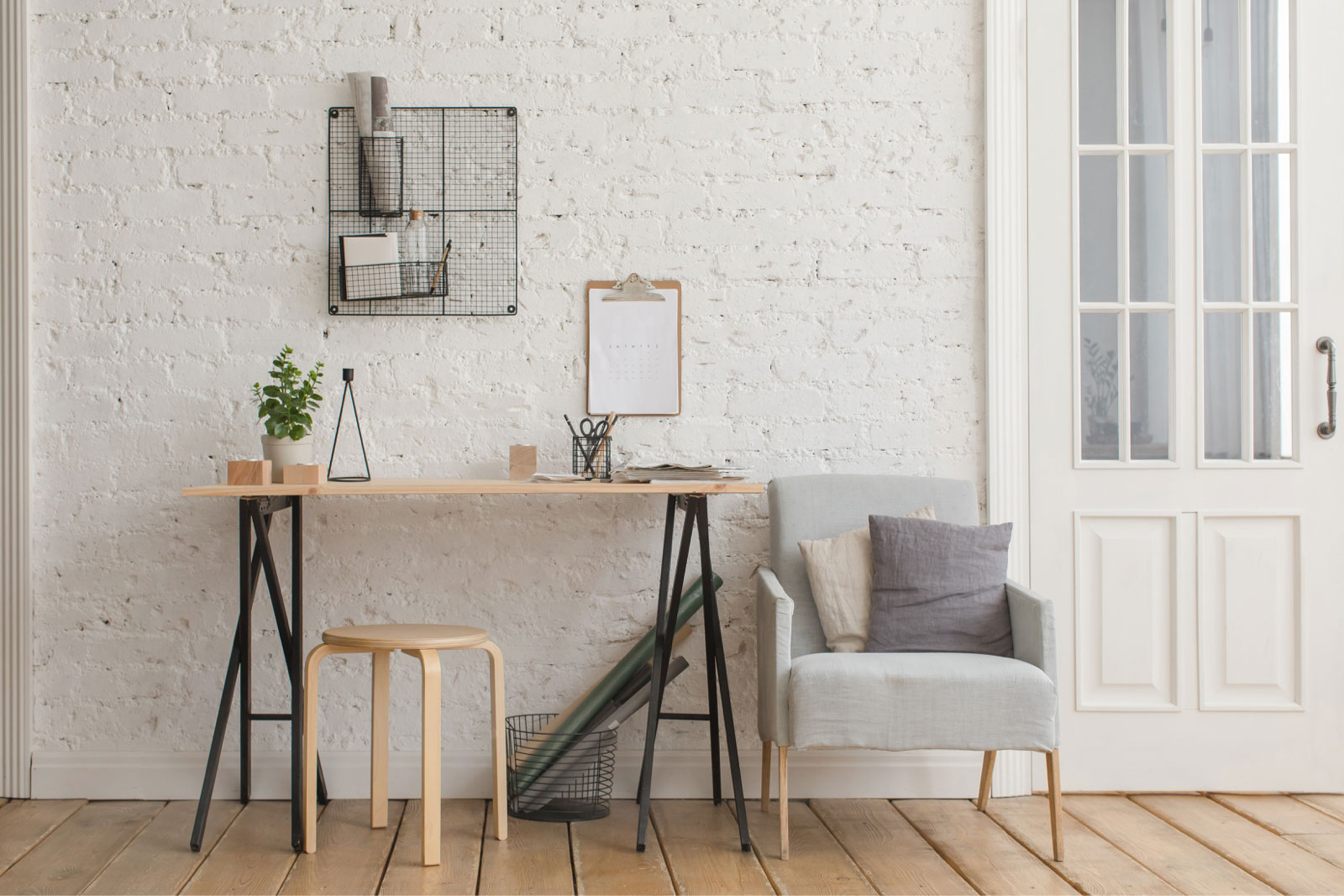 But only tossing things that fail to spark joy doesn't work for everyone.
For 28-year-old Lemonader Natalie, one item that brought her lots of joy couldn't make the NYC move with her:
"A few years ago, I splurged on a makeup station. Having this big space for my cosmetics was symbolic of the single-girl-in-the-city life I was living. Now that I'm moving in with my fiancée, the table is too big and feminine for a space that belongs to both of us."
Her top packing tip? Say goodbye to the items, even if you love them, that keep you from moving forward.
Items that brought you a ton of joy at one stage of your life can be less appropriate for your next chapter. Empty bottles of booze atop your kitchen cabinets may have felt like excellent decor at one point, but if you find these pieces of your 'art collection' reflecting a part of you you've outgrown, it might be time to leave these behind.
When packing for a move, separate your things into 3 piles: keep, give away, and throw out. (Revolutionary, we know!) If you're stuck on an item and in search of a simple packing hack, ask yourself these questions:
When was the last time I enjoyed this?
Would I need a new one if I got rid of it?
Would someone else need this if I don't?
You're curating a reflection of you, so you really can't get it wrong.
Move ethically
Part of a 'grown-up' move is handling things responsibly. Remember those 3 piles from above? Your 'give away' pile makes for some great donations. Our friends at the American Red Cross offer a donation pick up for clothes and shoes you're ready to get rid of – or you can find some local options in your neighborhood.
What about your 'throw out' pile? While it may be easier to stuff everything into one trash bag and haul it to the shoot, you'll feel better about not contributing to the plastic problem if you sort your waste –  find the right solutions for recycling everything from your old iPhone to those empty bottles of booze by searching locally. If you're NYC based, like us, use this guide to help.
We know… it's hard to move 'clean' when you need more bubble wrap than can fit into your living room. But there are a lot of easy solutions that can help you limit the number of boxes and rolls of tape you'll need.
Take a quick look around your apartment, and you'll find a bunch of different containers you can use for packing, like your suitcases and furniture with drawers. You can use towels or old newspapers instead of bubble wrap. And were you planning to stock up on some new under-the-bed boxes for your sweaters? Buy them early, and fill them before the movers show up.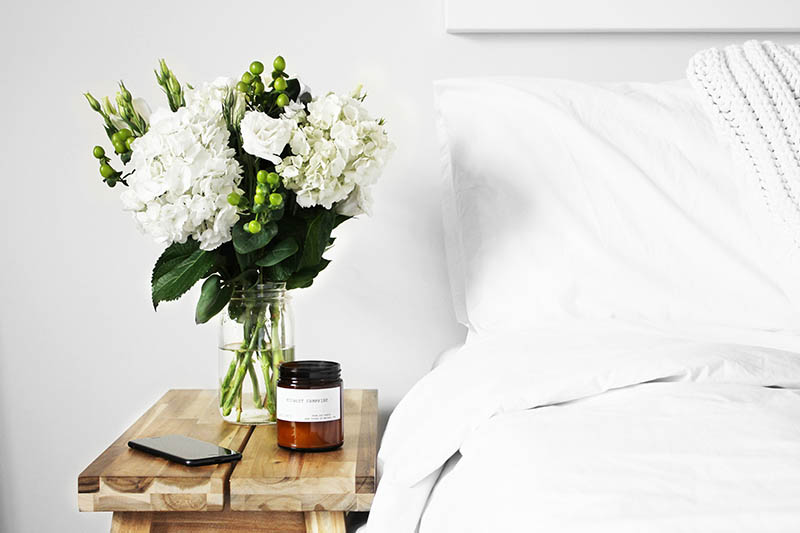 Consider what (and who) you're leaving
Your green footprint is one thing, your actual foot-traffic is another. If you're moving neighborhoods, you're changing more than just your address. This could mean you'll no longer get to ask your fellow commuter about his eclectic reading list or frequent some of your neighborhood spots.
Zach, a 30-year-old Lemonader from NYC, recently left his apartment near Washington Square Park to move to a bigger place uptown. The transition wasn't just about changing his billing address – his jogging route was changing, too. (Concerned about your run? Try Runkeeper to get popular routes in your new area.)
"My new apartment was a major upgrade, but I really miss walking through the park every day. I also was sad to say goodbye to my favorite barista and dry cleaner with excellent service, so I made a point of thanking them both."
While it may not be on a practical list of things to get done, showing gratitude to the people who made your 'hood your home will be a nice silver lining in your seemingly never-ending moving to-dos.
Don't let these things slip through the cracks
Between cleaning out your closet and hitting up your favorite neighborhood holes-in-the-wall, it can be hard to remember all of the things you must stay on top of. If this is going to be your most adult move yet, you're going to want to make sure you're square on some important things:
1. Your job
Moving might feel like a full-time job. We get it. Sitting out trivia night is one thing, missing a week of your actual job is another. Talk to your boss as far ahead of the move as possible, and take a day or two if you need to. Just remember that while taking time off for a move might be totally cool, spending the workday browsing Wayfair is not.
2. Your address
Cue your headache! Telling everyone about your new address can be one of the worst things about moving. To help you keep track, here's a comprehensive checklist that includes all of the places (and people) you need to update. There are a lot. We know.
Did you remember to update your renters insurance policy coverage? Don't worry, Lemonade makes it easy. You can use the Lemonade app to cancel your current policy – simply tell our bot, AI Maya, you'd like to change your address, and she'll help you cancel your policy and get a new one in seconds.
Btw, if you don't have apartment insurance yet, moving to a new apartment is the time to get this done.
3. Your finances
Moving gets expensive. Make sure you're set with your bills at your new and old place, and double-check what you need to do to get deposits back from your old landlord.
Sorting out finances is always a big (and confusing) part of a move, so if you're not feeling confident, use this spreadsheet to help you identify what you should be on top of.
(Btw, don't forget to have cash on hand to tip movers.)
4. Your exit
If you want your security deposit back, you'll need to earn it. This may warrant hiring a repair professional, painter, and professional cleaning crew. If you're not willing to spend money on this, be prepared to spend time doing it yourself.
5. Your fresh start
When packing for a move, you have the chance to get rid of old stuff that's weighing you down and habits that no longer serve you. Truthfully, your move doesn't need to be the catalyst to appreciate where you've gotten in life, but it doesn't hurt to take some time to reevaluate what is, and isn't, important to you.
So whether your move marks the next step in a romantic relationship, living on your own for the first time, or moving back in with your parents to save money for grad school, try to feel good about what this move and new home say about you.
Welcome home!