Every Question You Should Ask Before Renting An Apartment
Here's what you'll want to know before signing that lease...
There aren't many things more stressful than moving. While a fresh apartment is incredibly exciting, it comes with a ton of anxiety: What could go wrong?
Your new home could bring with it a deadbeat landlord or party animal neighbors. The security deposit might be over the legal limit. The apartment could be hiding a whole plague of problems, from sneaky leaks to gross insect infestations. It might be perfect… except for the superintendent, who insists on doing all electrical repairs despite knowing absolutely nothing about electricity.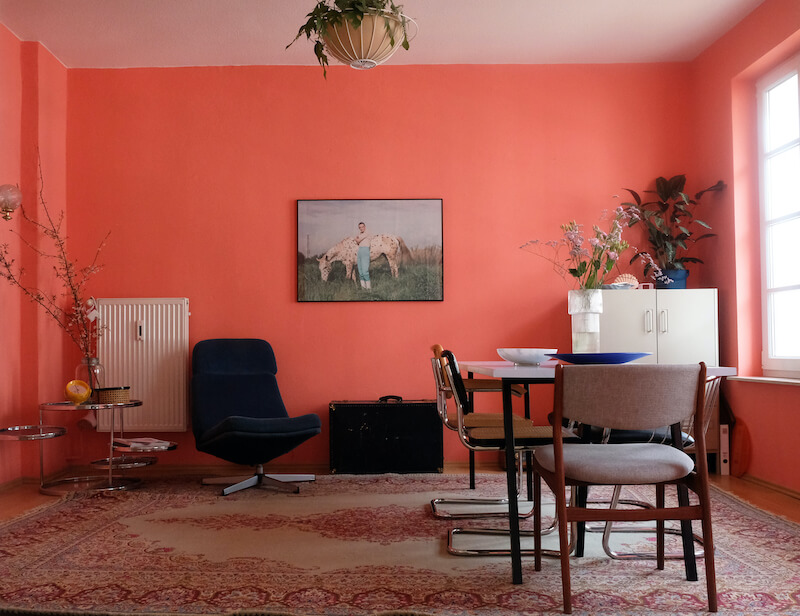 The good news is that by asking the right questions before you sign that lease, you'll be able to avoid an apartment nightmare. Here's our guide to what you should keep in mind as you hunt for your dream digs.
1. Are there any surprises in the lease?
If you're moving in with a friend or roommate, check if the lease you're all signing has a "jointly and severally" clause.
This would mean everyone on the lease is essentially responsible for everyone else's actions. So if the friendly seeming guy you found via Craigslist flees the country after failing to pay rent for three months… that's on you.
Also see what the lease says about your ability to sublet, or what might happen if you break your lease early. If an emergency comes up—or if you just want an extended change of scenery—it's good to know you could have someone else take over the rent for a few months.
2. What's the building's security like?
Find out if break-ins have been a problem, or if Amazon package thieves are regularly striking the foyer. Ask what security measures are in place, like cameras on the building exterior or in the front hallway.
3. How about all the small details?
Before you sign on the dotted line, make sure to test out important facets of the apartment. Do this in a methodical way, preferably with an actual apartment walkthrough checklist.
Run the faucets in the bathroom and kitchen, turn the shower on to get an idea of the water pressure, see if all the stove burners ignite. Plug your cell phone into each outlet to make sure they're working. If there's central air conditioning or heat, give both of them a spin.
If anything seems amiss or broken, confirm that the landlord will address the issues ASAP—preferably before you move in—and make sure to get that commitment in writing.
4. Does the apartment (or building) have a recent history of bed bugs?
Few things will ruin the hygge vibes of your new home like knowing that you share the space with bloodsucking parasites.
In many cases, landlords are legally required to divulge any recent pest history. (You can also research specific addresses at this crowdsourced site.)
Bed bugs are the pits: tenacious and disgusting, plus time-consuming and expensive to properly exterminate. And BTW, renters insurance won't cover the treatments….
Don't just ask about your specific unit, either. One of the bed bug's least charming qualities is its ability to travel vertically or horizontally within a building… so that nightmare on the 4th floor might be yours on the ground floor, if the right measures aren't taken. Sleep tight!
5. Is the apartment rent-stabilized?
A rent-stabilized apartment in a city like New York or Los Angeles is a real boon—it generally means your landlord can only raise the rent, year-to-year, by a fixed percentage. You also can't get evicted simply because the building owner wants new tenants who are willing to pay more.
This is a great deal for renters, but a little frustrating for landlords… which is why some of them might not exactly be advertising a unit's rent-stabilized status. Check out helpful resources—like this one for New York, or this one for L.A.—to see if the address you have in mind might qualify.
And regardless of your apartment's status, you may well be able to negotiate your rent, so follow these tips for getting the best rental price.
6. What can the landlord tell you about the neighbors?
This one can get a little dicey, for legal reasons. For instance, a prospective tenant can't say, "BTW, I hate kids—so noisy and distracting! Can you tell me if any young families live above me or in the building?"
But it should be reasonable to get a general impression of who your neighbors are, as well as an idea about how much turnover there is. If the landlord or management company rep seems to have no idea who his tenants are—or you get the feeling that the place is a revolving door, with people moving in and out all of the time—that might be a red flag. Noisy neighbors may be the least of your worries.
7. Where are the nearest stores and amenities?
If you don't have a washing machine in your tiny apartment, it's really going to suck if you need to walk twenty minutes to find the nearest laundromat.
Find out what sort of basic services—convenience stores, pharmacy, hardware store, a decent market where the fresh produce isn't actually 'vintage' produce circa 2019, etc.—are available within a five minute hike from your front door.
8. What's the (real) deal with pets?
A lot of real estate listings warn against pets of any type, but you might find that it's a case-by-case basis. A landlord may accept a cat, while a dachshund prone to loud barking might be verboten.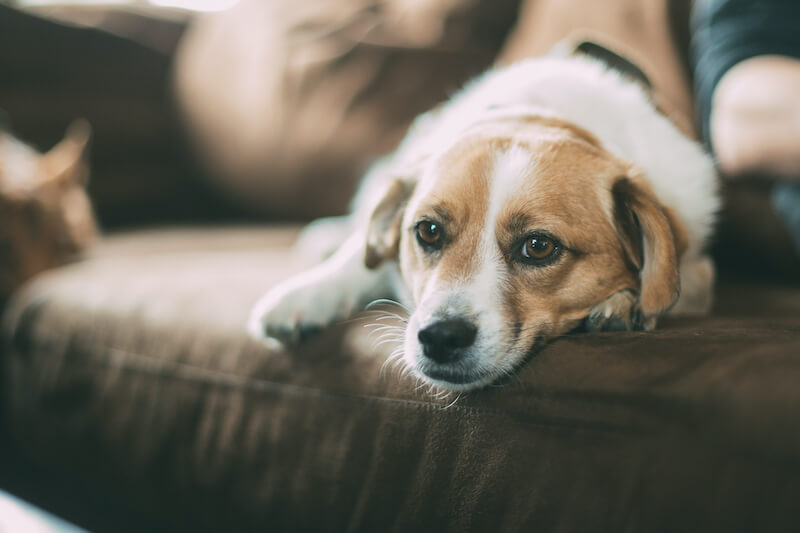 If the rules are incredibly strict in this regard—and even if you don't currently have a pet—ask yourself whether you plan to adopt a furry friend in the next three to five years… that way you won't have to choose between animal companionship and eviction.
9. Do I need to have renters insurance?
There's no law requiring renters insurance in the U.S., but some landlords might stipulate the requirement in your lease.
Hey, we're a bit biased, but we'd argue that renters insurance is a good idea no matter what your landlord says. It's easy, it's cheap, and it's the best way to protect your stuff against theft, damage, and myriad apartment disasters.
10. Who's the super, and where do they live?
If the lock to your building suddenly stops working, or if a water pipe bursts, your superintendent is generally the person you'll need to sort things out. Before you sign your lease, make sure you know who the super is.
Do they live in the building or, if not, nearby? Is there any time or day that they're unavailable, for family or religious reasons? How can you contact them if your bathroom ceiling caves in at two o'clock in the morning?
It might also be a good idea to ask what happens if more major repairs are required—like anything related to plumbing, electrical work, or structural issues in the apartment. For those delicate tasks, you'll want a landlord who's open to hiring specialists.
11. Does the apartment have a history of leaks?
Water leaks are persistent—they're the kind of thing that can get patched and "repaired," only to return again and again. (That drip drip, drip drip might just drive you crazy.)
Properly addressing a leak can mean ripping out walls or ceilings, plus having to do the same in apartments above or below yours. Ask the landlord if leaks have ever been an issue, and scope out the ceilings to see if you spot any discoloration or signs of water damage.
12. Is there any construction planned in the building, or nearby?
You know what's not fun? Loving everything about your apartment except for the fact that a property next door is being gut-renovated, for an entire year, necessitating a huge construction crew whose tools are all powered by a loud gas generator, the chaotic buzzing of which basically becomes the hellish soundtrack to your aggravating days, until—…Okay, yeah, some of us are maybe still bitter about this.
But seriously, construction noise is the worst, whether it comes from the apartment above you or the building to your side. Ask your landlord if anything is planned for the near future, unless your idea of a great WFH set-up involves an air traffic controller's headset.
13. How loud is it at night?
Maybe the street outside is sedate and quiet when you view your prospective apartment on a Tuesday afternoon… and maybe on weekend evenings the sidewalk out front becomes a parade of college kids and couples in the middle of drunken break-ups. Get an honest answer about what noise levels are like at their worst.
14. What about your kids' safety?
If you have young children, you'll want to ask the landlord if the apartment has any issues with mold or lead paint (and if it has been tested for the presence of either). Whether you're in the garden apartment or on the 10th floor, also check if there are proper security gates or bars installed on the windows, to prevent tragic accidents.
A few last things to keep in mind before you sign that lease…
Yes, we know, you found your absolute dream apartment and there are a dozen people lined up, cash in hand, to snag it. YOU DON'T HAVE ALL DAY TO MAKE UP YOUR MIND!
But before you take the leap, here are a few more points to consider if you really want to be exhaustive.
How much natural light does the apartment get? How is the apartment oriented–will it be bright in the morning but overcast and gloomy in the afternoon?
If you have a car, how easy is it to park within a several block radius?
Is there roof access, or access to any shared outdoor space?
If there's an elevator, how reliable is it? (Regular malfunctions might lead to a great work-out for anyone living on the upper floors, but…)
Are you allowed to repaint?
And after you've gotten all that out of the way, there's just one last question to ask…
How soon can I move in?