There aren't many things more stressful than moving. Aside from literally leaving your comfort zone, you're adding a long list of complicated, overwhelming, unanswered questions to your personal anxiety checklist.
While your new home could include a nasty landlord or noisy neighbors (and if that happens, you need to know your renters' rights!), it could also be right around the corner from the coffee house of your dreams!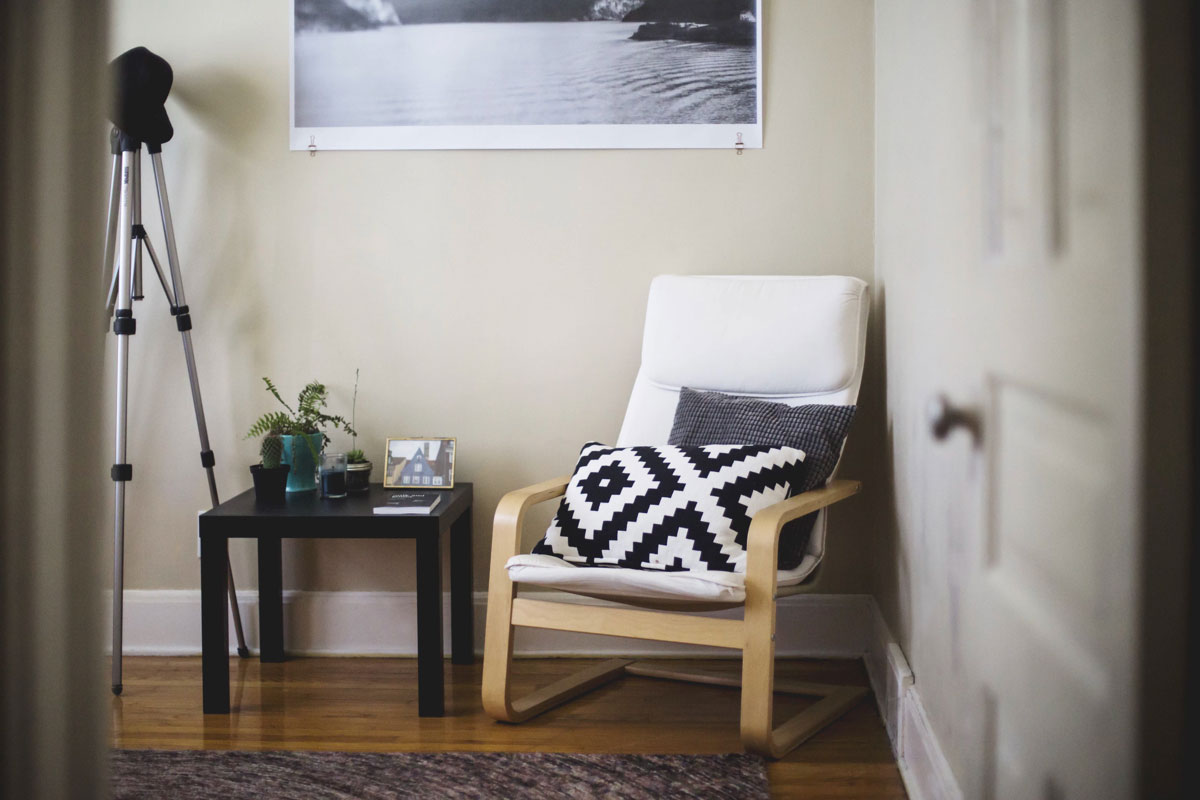 So, how can you make sure to minimize new apartment nightmares and maximize 'wins'? Here are 5 questions to ask yourself when apartment hunting to help ensure your next move is the right move.
1. What am I looking to pay… and what am I going to end up paying for?
If you're going to make it to the end of your lease, you'll need to make sure you're picking a place within your means. Hardwood floors and extra outlets might be at the forefront of your mind, but make sure you don't forget to consider all the extras you could end up paying for.
First off, don't underestimate the shopping and moving costs you're about to face while moving. You'll likely need to have cash available for a security deposit and possibly an agent fee, and if parking and storage are priorities, you'll want to make sure you're considering these costs as you budget.
Sometimes, utilities are included in a lease, but other times you'll need to arrange them separately. You'll want to make sure you're familiar with some of the less glamorous utilities like your gas, water, and electric bills. And don't forget that while society may have evolved beyond the landline, you should still expect to pay for your wifi.
2. Does it feel like home?
Whether you're checking out places with an agent, or listings you found online, pay attention to some details to make sure your new digs will feel comfortable. Consider what you like the most about being at home, and picture yourself living your best life in this new place. These are some great questions to ask before renting:
Are you getting good phone reception in and around the apartment?
Is the sun going to be in your eyes when you watch TV on Saturday morning?
How long will your commute be?
Where will you run errands?
How close is the nearest convenience store?
Is there a nice place to keep your yoga mat?
Does the kitchen give you enough space to roll out your famous cookie dough without compromising space for your Keurig?
How many friends will you be able to comfortably host?
Do the neighbors seem to expect the same environment in common spaces as you?
Once you've determined you're happy inside the unit, consider what the rest of the building is like, and how you feel about the surroundings. Finding a nearby market with your favorite hard-to-find snacks can soften the blow of a window with a view of a parking lot.
It's always nice to live a short distance from a pharmacy, dry cleaner, and to have a place you can run in to buy tomatoes to keep yourself from 'postmating' away your monthly paycheck.
Btw, if you're looking to expand your apartment search horizon, try searching for a room, apartment or condo using an app like Zumper. This way you can filter by location, price range, or pet-friendly and save some seriously precious time.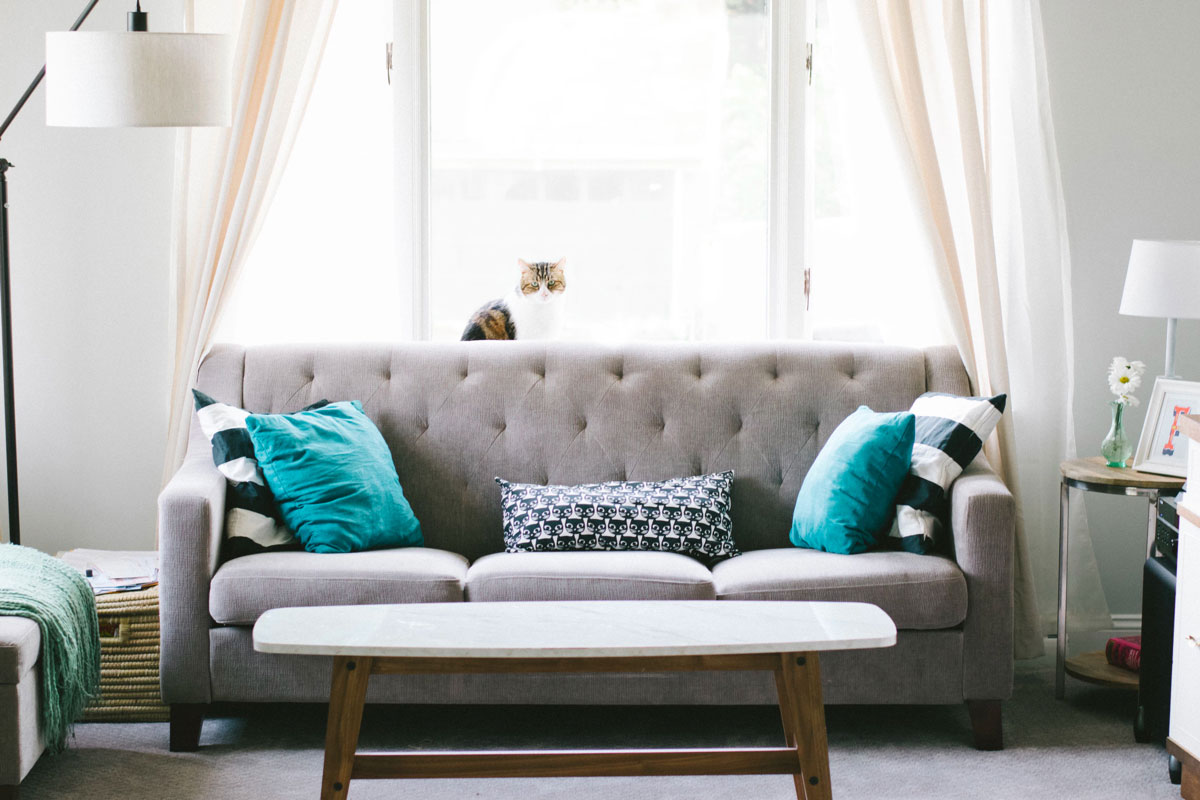 3. Who will I live with, and who comes with the apartment?
Roommates can make or break a living situation. You'll want to make sure to sign a lease with someone who respects your property, space, and right to a good night's sleep. Once you've agreed on whether or not you share food, who picks up toilet paper, and how you divide expenses, you should consider who else might be living with you…
Pests are appropriately named! If you've ever seen a roach scatter across the bathtub or found mice droppings under your couch cushion, you know what we're talking about. Being uncomfortable in your home is a terrible feeling, and these unwanted visitors can make a cozy night in feel like a jump scare scene from a horror film waiting to happen.
On the other hand, you may want to share your home with a real pet, like a dog or cat! Don't forget to check out the pet policy in your new space. Many places will charge a non-refundable pet deposit, or add to your rent, but if living with Fido is a deal-breaker you'll want to get that sorted before move-in day!
4. Will I feel safe at home?
Once you find a home you love, you'll want to make sure you and your stuff are safe. There are several ways to address this.
Start by looking into security. Does your new place have a doorman? Is the main entrance unlocked? This matters more in some neighborhoods than others, so opt for a set-up that works for you.
Another smart way to keep you and your stuff safe is to make sure you have renters insurance coverage. You may be required to have a policy as part of your rental agreement, but it's a good idea to have it either way.
With Lemonade, you can get insured in seconds online, change and update your coverages instantly through the Lemonade app, and get your Lemonade claims handled in minutes. For a very low monthly cost, you can rest assured that even in the event of bad fortune, the investments you've made to take your apartment from a place of potential to your dream home are covered.
5. What does my lease say?
Before you sign on the dotted line, make sure you know the terms of your agreement. Is there a chance you'll want to sublet your apartment for part of the duration of the lease? Are there fees for breaking the lease? Getting out of a lease can be a headache, so make sure you know what to expect in the event this becomes relevant for you.
If you feel like you've found something special and anticipate renewing the lease next year, beware of renewal price hikes! This is often something that can be negotiated, so you'll want to enter these discussions with an idea of what your options will be.

Make yourself at home
Now that you've got the questions to ask when renting an apartment you'll be able to craft the ideal living space.
BTW, if you've got roommates you'll want to check out our science-backed tips for dividing expenses with your roommate and boosting your relationship with your new roomie. Welcome home!