Life insurance helps keep the people you care about financially protected in the event that you are no longer around. If a life insurance claim is approved, your loved ones, aka beneficiaries, can receive a lump sum payment from the life insurance company, which they can use to cover expenses big and small, short-term or long-term.
There are many different types of life insurance products on the market today, each of which offers some kind of death benefit (and in some cases, like in whole life insurance, built-up cash value).
For our purposes, we're just going to focus on term life insurance. Of course, we'd be remiss if we didn't note that Lemonade now offers term life insurance—and we think it's a pretty great deal. Lemonade's no medical exam term life insurance offering currently provides coverage from $50,000 to $1,500,000 with premiums starting at $9/month, and term length options up to 30 years.
Your policy's death benefit can be used without limitations, but we'll take you through some common and savvy ways beneficiaries often use death benefits to manage and maintain their finances:
Final expenses
Day-to-day expenses
Maintaining a household
Mortgage payments
College costs
Other debts
When do life insurance claims get denied?
Final expenses
With unexpected loss comes unexpected costs.
The average cost of a funeral, including a burial in a cemetery, is $7,600—a financial burden that can be difficult for loved ones to manage, both emotionally and financially. Covering funeral expenses, burial and cremation costs, or memorial fees is often the first order of business for beneficiaries receiving a life insurance death benefit.
In addition to funeral costs, other final expenses might include paying for medical bills and end-of-life care that isn't covered by health insurance, and taking care of estate settlement costs. Being able to use a life insurance policy's death benefit to help with these bills means you won't have to stress about providing a proper goodbye for your loved ones.
Day-to-day expenses
One way people calculate how much life insurance coverage they need is by taking their annual salary and multiplying it by 10 or 15. This calculation helps account for how the loss of your income would impact your family's finances into the future, so they may not have to dip into savings to pay for day-to-day costs like groceries, bills, rent, or clothes.
Maintaining a household
If you are a stay-at-home parent, that labor should also be thought of in terms of its cash value. Childcare, cooking, cleaning, and managing a household are equivalent to around $160,000 in annual income! The work of stay-at-home parents is valuable and expensive to outsource. If you are the primary person who takes care of your kids and maintains your home, having a life insurance policy can help pay for things like childcare if you are no longer around.
The average cost of raising a child in the U.S. from birth until the age of 18 is just about $233,000, which breaks down to around $13,000 a year. This accounts for housing, food, healthcare, clothing, childcare, and other odds and ends that come with raising a child.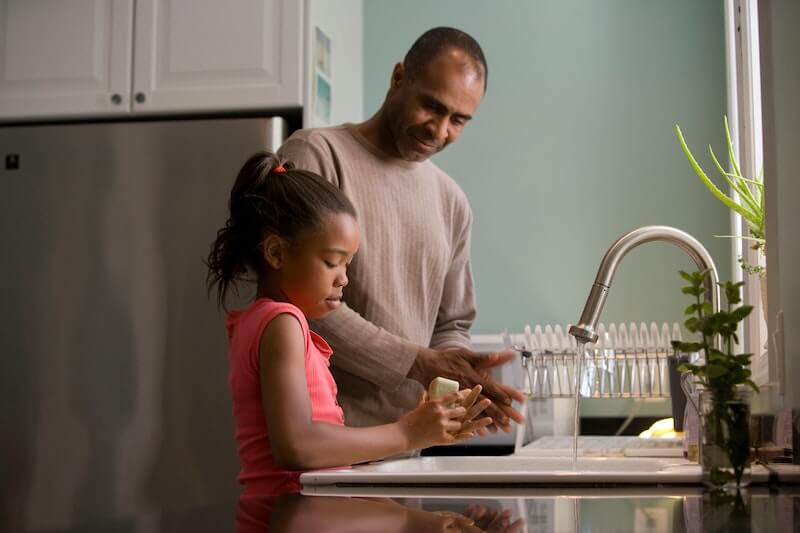 Mortgage payments
Becoming a homeowner is the most significant financial move of many people's lives. Receiving a life insurance payout could help a beneficiary to pay off part or all of their existing home loan, or at least take care of their late partner's half of the loan payments in the event of their loss. In the wake of unexpected loss, the death benefit could take the burden of large loan payments off of a policyholder's loved ones.
A life insurance policy could also make homeownership possible. This New York City couple, for instance, was able to buy an apartment thanks, in part, to a life insurance payout one of them received from their grandmother. If future homeowners want to pay 20% or more on their down payment, a life insurance payout could give them the funds they need to make it happen.
College costs
Remember when we said that the average cost of raising a child comes to around $233,000? Well, that figure does not include a college education.
A year at a public college or university averages at around $20,000 a year, with annual costs at a private school averaging at around $45,000 a year. No wonder we're in the midst of a student debt crisis…
Having kids is a great reason to get life insurance, if only for your peace of mind. No matter what happens, with the right coverage, you can future-proof your family's finances.
Other debts
While a mortgage is probably the largest debt a person can take on, it's far from the only debt most people have. Millennials and Gen-Xers hold an average of around $30,000 in personal, non-mortgage debt. That's a lot of avocado toast.
If you were to pass away, your cosigners (often your parents or spouse) might be left paying off your private student loans, car loans, credit card debt, and personal loans. (Thankfully, federal student loans are forgiven if the borrower passes away, as are ParentPLUS loans.)
If you carry a significant amount of debt, be sure to factor that into your life insurance coverage amount to help so your loved ones aren't left shouldering additional financial burdens in your absence.
When do life insurance claims get denied?
As we have outlined above, a life insurance policy can provide vital financial support for families dealing with loss, in both the long and the short term.
But that all depends on your claim being approved. Even if you have a life insurance policy, there are some specific circumstances in which your insurer might deny a life insurance claim.
For example, claims can be denied if:
The policyholder dies by suicide within two years of taking out a policy. Also called a "suicide clause" or "suicide provision," this policy sets a period of time (usually around 1 to 2 years) from when a policy is purchased to when an insurance company will pay out a death benefit if the cause of death is suicide. This suicide clause helps discourage people from taking extreme measures to provide for their family or loved ones. (FYI, if you or someone you know is suffering, the Suicide Prevention Hotline is available 24/7 at 800-273-8255.)
False or inaccurate information was provided in your application. If you're not transparent about your age, medical history, or pre-existing medical conditions, your loved ones will probably be denied a death benefit payout. When it comes to life insurance, honesty is definitely the best policy.
Your policy lapses. This probably goes without saying, but if you stop paying your life insurance premiums, your policy will expire, effectively cancelling your coverage.
Before you apply for a life insurance policy, you might want to chat with a financial advisor or a financially savvy person you trust, so you understand your coverage, inside and out. When you're ready, click below to get started.