Car Insurance for Hybrid Vehicles
We're supporting drivers who make environment-friendly choices
You recycle, use metal straws, and now you've bought a hybrid vehicle. Their fuel-efficient battery packs or electric motors reduce CO2 emissions, which helps fight climate change.
Owning a hybrid car isn't just about getting around—it's about supporting your values. But that doesn't mean you don't want to save money at the same time.
Hybrid vehicles have a higher cost upfront, some of which is offset by tax credits. But they can be some of the cheapest cars to run, saving you hundreds of dollars on gas and maintenance. Hybrid vehicles have fewer moving parts than a standard car. One study found that drivers of standard cars spend double on maintenance over their car's lifetime than hybrid drivers do.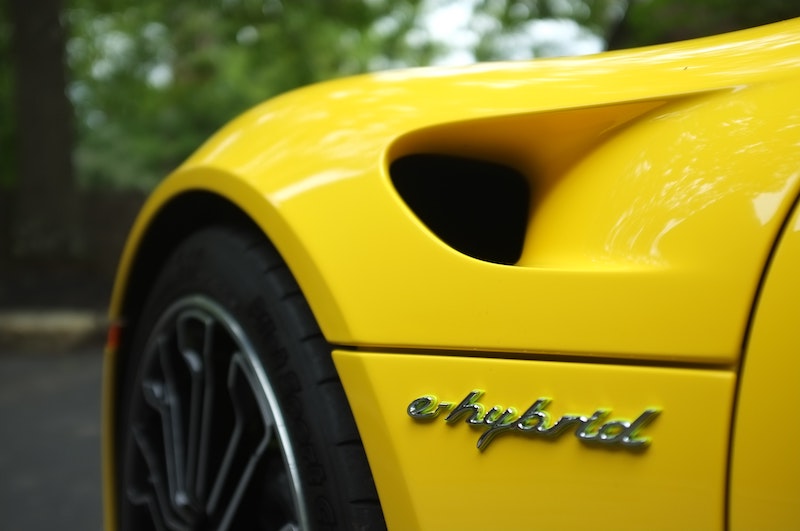 But we'll be honest: If you previously owned a gas-powered car, the higher car insurance costs for a hybrid might surprise you. We'll get into why premiums tend to be a little pricier, and explain some ways you can keep them within your budget.
The best car insurance for hybrid drivers
Who's the best? We're the best! A bold claim, we know, but Lemonade puts our money where our mouth is—by saving you money and contributing to lower emissions. We plant trees based on your mileage to help shrink your carbon footprint from driving.
We're the only car insurance company that offers all of the following:
Trees planted to help offset your carbon emissions
Extra insurance coverages for portable chargers and your home charging station (for plug-in hybrids)
Bonus discounts for hybrid drivers
Low mileage discounts
Discounts for bundling auto and home insurance
Emergency charging services
We believe in being an environment-friendly car insurance company, and to us that means supporting hybrid drivers in their mission to reduce emissions.
Car insurance rates for hybrid cars
When you get auto insurance quotes, insurers look at your driving record, average annual mileage, and other factors like safety features and repair costs. But the type of vehicle, its make, model, and condition can matter just as much as your driving history. Your car's reliability and its potential repair costs directly impact the insurer's payout if you file a claim.
The insurance costs for a hybrid can be 7% to 11% higher than standard car insurance, simply because hybrids are worth more than gas-powered cars. If an adjuster declared your hybrid car totaled, the insurer would have to pay out more.
The repair costs for hybrid cars are also higher. With a hybrid car, you need a specially trained mechanic and there could be higher costs for the labor. Expensive parts (like the battery pack) also contribute to higher repair costs.
Because insurance providers would have to pay out more if you filed a claim, auto insurance rates on these car insurance policies are higher.
Lowering auto insurance premiums for your hybrid vehicle
Here are a few ways you can nudge your hybrid's car insurance prices down a bit.
Policyholders have some control over the rates on their hybrid car insurance. When you get car insurance quotes, you select your deductibles and limits, which can lower your insurance premiums.
As we mentioned, Lemonade car insurance offers a big discount for hybrid cars and gives you more chances to save if you keep your mileage low.
When you build your car policy you can also choose a higher deductible and set lower limits to lower your car insurance rate. A deductible is the amount of money you pay out-of-pocket towards an accident's costs before your insurance provider has to pay anything. If you pick a higher deductible, the insurance company has less risk and lowers your rates as a result.
Insurance coverage limits are the maximum amounts an insurer pays out in an accident after you've paid your deductible. If you select a lower limit, you cap the insurer's risk, so a lower limit can lower your car insurance rates too.
Bundle up! Combining a car insurance policy with homeowners or renters insurance can also save you money. At Lemonade, drivers of electric vehicles receive special car insurance discounts on top of discounts for combining their policy with other products, like home, renters, pet, or term life insurance.
Our app calculates your mileage and prices your car insurance rates based on how you drive, and since driving less means fewer carbon emissions, we'll charge you less.
Extra insurance coverages for hybrid vehicle drivers
When you're shopping for electric car insurance you need certain coverages not found in a standard auto insurance policy. While most car insurance companies now offer electric car insurance, not everyone includes the perks that Lemonade does. If you're comparing quotes with other insurers, you'll want to ask them for more details.
Most of Lemonade's extra EV-specific coverages are necessary because of your electric motor. They include:
Coverage for your home charging station
Coverage for your portable charger for the car
Covers tows to charging stations if you run out of charge on the road
Tows to charging stations are part of the free roadside assistance offered to those who drive with the Lemonade app.
Getting a hybrid vehicle car insurance quote
With most insurance companies it's easy to apply online and get car insurance quotes within minutes, but don't just look for the cheapest insurance premiums. You want the right combination of insurance coverage, deductibles, and limits to protect your new car as much as you want to protect Mother Earth. Shop around, and take the time to compare insurance companies and auto insurance quotes.
At Lemonade, insuring electric vehicles is more than good business. We want to support electric vehicle and hybrid drivers in helping the environment. We believe in it so strongly, we'll plant a forest with your name on it to offset your emissions.
A typical car emits 4.6 metric tons of CO2 yearly. We're going to help offset that. Using the location-based technology in our app, we'll track your mileage and plant trees to help clean up after your CO2 emissions.
We love rewarding our drivers for the environment-friendly driving choices they're already making. Why not partner with an auto insurance company that shares your values? Click below to get rolling.