How to Lower Car Insurance Rates and Premiums
Get covered without breaking the bank with Lemonade.
Car insurance is a legal and practical necessity to keep yourself, your loved ones, and those around you protected on the road.
But, of course, protection comes with a price. Do you find yourself wondering how to lower car insurance costs without compromising getting awesome coverage?
Luckily, Lemonade Car is designed with drivers like you in mind. Totally customizable coverage, along with lots of incentives and discounts, puts you on the road to savings.
In this article, we'll break down some of the best ways to lower your car insurance rates, including:
How can I lower my car insurance costs?
Every day you drive with Lemonade is quite literally an opportunity to save on your car insurance rates, and lower your car insurance premiums. Seriously.
We offer a plethora of discounts, and reward low-mileage and safe drivers with savings.
Let's break it down, shall we?
Discounts
Start your Lemonade Car journey with a healthy dose of 'discount serotonin.' The following car insurance discounts can be applied as soon as the same day you purchase a Lemonade Car policy.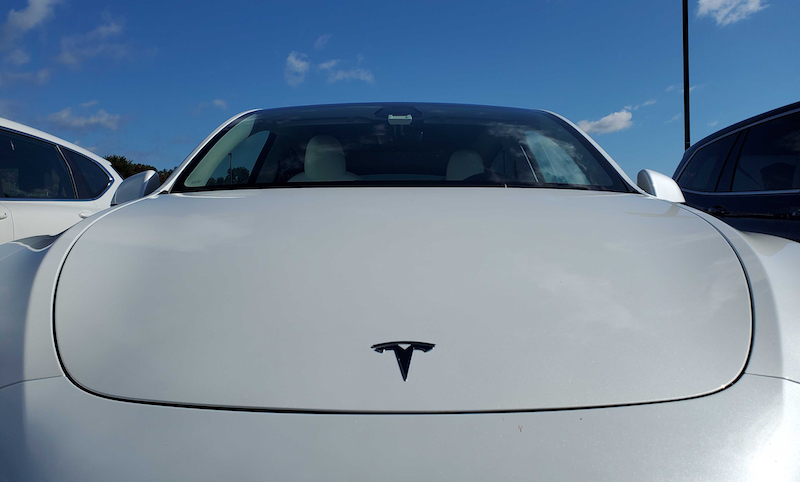 Hybrid/EV discount: Car insurance for a hybrid? Car insurance for an EV? Lemonade will quote you a lower rate on your policy. It can be easy being green!
Bundle discount: Lemonade will automatically apply a bundle discount on any combination of our insurance products: homeowners bundle with car, pet health, term life, and renters insurance. 
Savings for planning ahead: You'll get savings if you go ahead and sign up for Lemonade Car before your coverage start date. Planning ahead pays with Lemonade.
Savings for driving with our app: Lemonade Car runs on the tech in your phone, utilizing location-based technology which helps us tailor your coverage and keep you safe (more on that later.) When you allow location services to run through the Lemonade app, we'll give you a discount on your car insurance.
Pay based on how you drive
Like we said before, Lemonade Car runs with location-based technology in your phone, which allows us to price your policy based on your real-life driving habits.
Let's say you're an 18-year-old driver living in Illinois. Because you're a young driver, car insurance providers might be inclined to price your auto insurance premiums higher, since people that age tend to file more car insurance claims.
With Lemonade Car, no matter your age, if you're a good driver (stops at stop signs, never speeds), we'll be able to lower your premiums, instead of just boxing you into a price bracket with people who look like you on paper. Safety first, savings second.
Let's say your driving history isn't the best. It's okay, nobody's perfect. Your premiums might start out higher, but as you drive better with Lemonade Car, your premiums may go down to reflect your safe driving behavior. That's a redemption story we can all get behind.
Pay based on how much you drive
Our app also allows us to price your coverage based on the number of miles you actually drive.
If you have a 90-minute daily commute, you're likely to pay more than someone who only cruises around on the weekends. This makes sense, since someone who puts 50,000 miles on their car every year is much more likely to get in a crash than a low-mileage driver who only logs 5,000 miles on their odometer.
TIP: If you have a long commute and you're hoping to lower your premiums, look into taking public transportation one or twice a week, or consider carpooling with a friend. Reduce your premiums while reducing your carbon footprint? Win-win.
Customize your coverage
Lemonade Car is different—it offers customizable insurance at your fingertips, allowing you to see how different types of coverage impact the amount of money you'll spend on premiums, so you can find the right balance between coverage that gives you confidence on the road while also being budget-friendly.
Most drivers are legally required to carry a minimum of liability coverage (although there are lots of other coverages, like collision coverage and comprehensive coverage, that you arguably should consider). Customizing your limits and deductibles on your coverages is one way to help you save money on your premiums.
Here's how:
Your coverage limits: A limit is the maximum amount an insurer would pay out in a covered claim, and you can set different limits for your different coverages. If you pick higher limits, the insurer takes on a greater risk—they might end up paying out a lot more in the event of an accident and subsequent claim. Therefore, your monthly premium will be higher if you have a high limit on your policy.
Your deductible: A car insurance deductible is the amount you pay out-of-pocket before insurance coverage kicks in. With a Lemonade policy, it could be anything between $250 and $2,000. Choosing a higher deductible will generally result in lower premiums, since it means you'd be responsible for more of the initial costs in the event of an accident.
Keep in mind: Even though lowering your limits or raising your deductible might save you some money on your premiums, it could mean paying more if you're in an accident and need to file a claim.
List licensed drivers on your policy
All licensed drivers and all cars driven in your household are required to be listed on your car insurance policy. Those are the rules. The more drivers and cars listed on your policy, the higher your premiums are likely to be.
Even if you and your partner drive different cars, for example, you'll still have to list them and their car on your policy. This makes sure everyone is covered, even when your boyfriend grabs your keys for a quick milk run to the 7-Eleven.
But let's say your roommate has a bad driving record, and you don't want to get hit with a higher premium because of them. No worries, you have the option of listing them on your policy as an "excluded driver"—this lets the car insurance company know about licensed drivers on your policy that you'd like to exclude for coverage (just make sure they don't borrow your car).
Also, if someone (like a nanny) drives your car on a regular basis, you should list them on your policy—even if they have their own car insurance.
Be honest when getting your car insurance quotes. Failing to list a driver who you should have disclosed could void your coverage if they're in an accident while driving your car. That's not worth it. Learn more about who's covered on your car insurance policy.
Before we go…
Lemonade Car is here to help you save on your auto insurance rates today, tomorrow, and as long as you drive with us in the passenger's seat (and we promise never to ask you to change the radio station).
Want to learn more about Lemonade Car? Take a deep dive into all things car insurance, and scroll through all the reasons Lemonade Car insurance might be the right move for you.
One great way to get a feel for Lemonade Car insurance costs, coverages, and more is by getting a quote. It's fast, easy, and pretty fun (if we do say so ourselves).