Where to Buy Affordable Art
Because you don't have to be filthy rich to start your own collection.
Most people have a distorted view of the art world, and of art in general. They assume that it's "not for them," and that they couldn't afford to buy art on their own… as if the only two extremes were priceless masterpieces in museums, and cheap reproductions sold at the mall.
You'll be glad to know that there's a whole bunch of stuff to discover in the middle—and plenty of chances to become a collector, even on a Normal Person Budget (NPB). For inspiration, just look at the story of Herb and Dorothy Vogel, a postal worker and librarian in New York who spent their modest savings purchasing works by artists who went on to become iconic household names.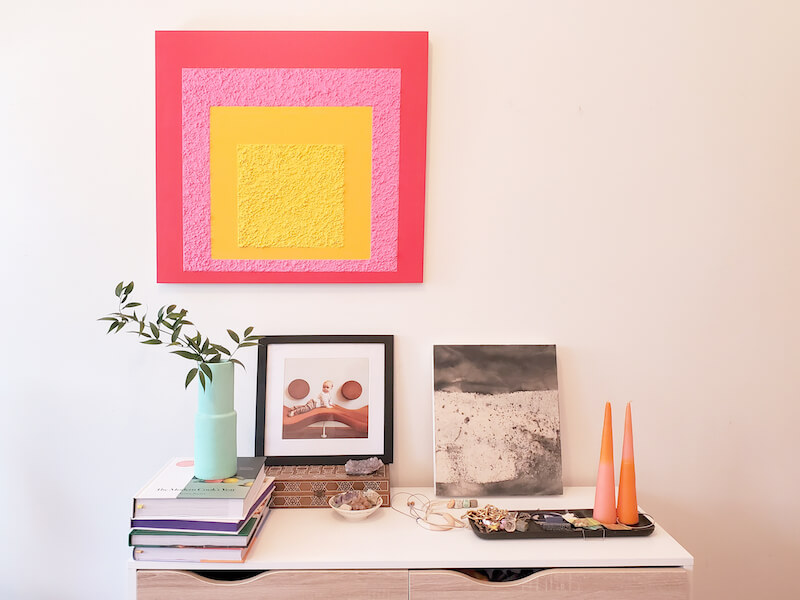 But where to start? In this piece, I'll try to point you in the right direction, offer some technical advice, and give a few tips on how to sound smart.
Here's what we'll cover:
Where to buy affordable, original art online

Editions vs. original artworks
Where to hang (and not hang) your art
Where to find affordable art online
If you're intimidated by the thought of walking into an art gallery and naively asking how much that painting on the wall costs, we've got some good news… You don't have to!
The past few years have seen the swift evolution of digital galleries and "online viewing rooms," as well as a greater push for transparency around pricing. This process was only accelerated during the pandemic, when IRL art galleries were forced to find new ways to stay afloat.
That means that it's now possible to buy serious work, from serious artists, right from your laptop. And it also means that you don't have to live in a major city to become a collector; a teenager in Dayton, Ohio can purchase a painting from an up-and-coming talent in New York, all without getting off the couch. (It's a little bit like what Lemonade has done to the old-fashioned insurance world, actually…)
Here's a few places to check out on your online art hunt.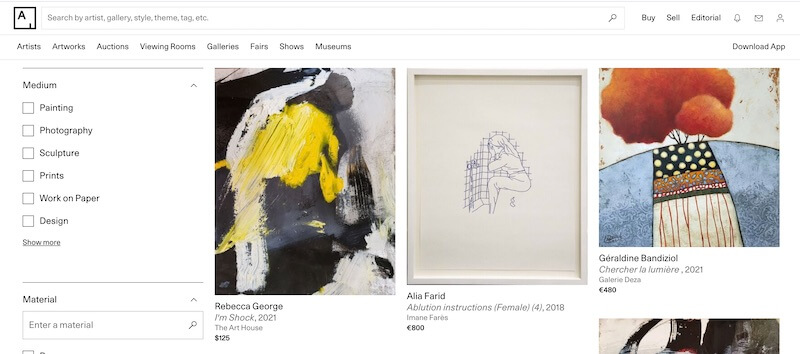 This tech company was built to make the art world more transparent and accessible. (Full disclosure: I worked as an editor there before joining Lemonade.) Even if you're not ready to buy, the platform makes it easy to see what's available—and to get a better idea of your own tastes and interests. If you're ready to take the plunge, all you have to do is start an account and inquire about specific works—Artsy connects you with the gallery in question, whether they're in Dublin, Dubai, or Des Moines. You can set your search parameters by things like price, size, color, and more.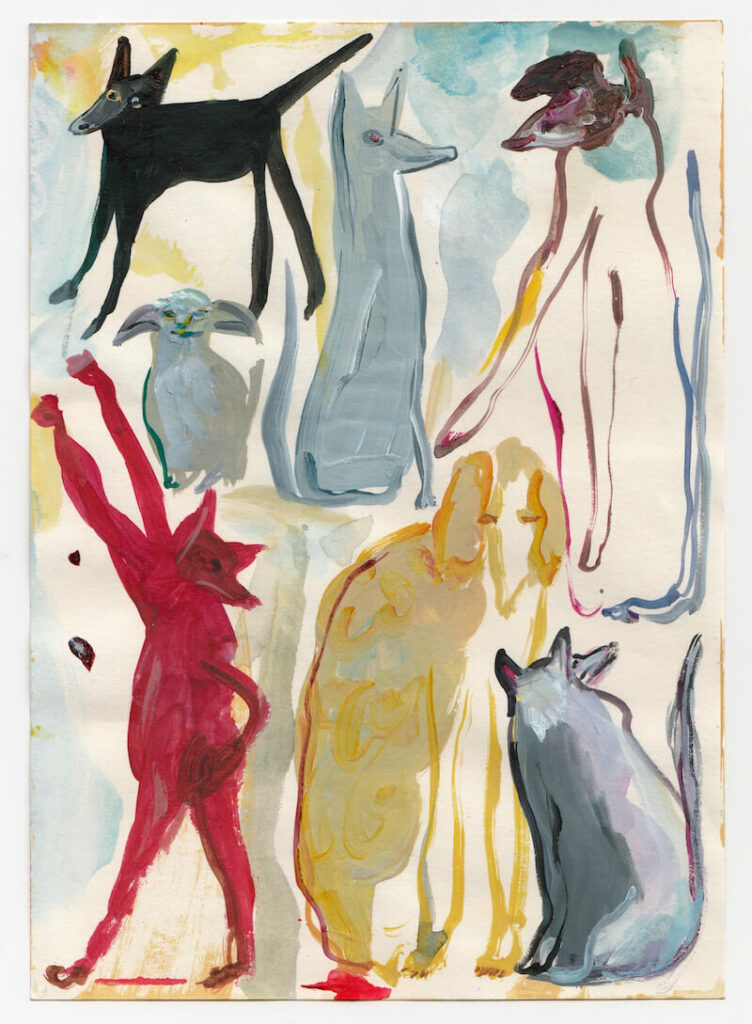 Each week, this site releases new works on paper by noteworthy artists. There's a lot to discover in the $200 to $800 price range, and Drawer's curation is top-notch—as if a savvy friend was doing the vetting for you.
A competitor to Artsy, Artspace uses a very similar model and interface. (One bonus is that you're also able to buy works directly from independent artists, without a gallery acting as the sales agent.) Looking for a photorealistic painting of clouds? A print by street art star Swoon? An image by buzzy conceptual photographer Paul Mpagi Sepuya? Artspace will hook it up, even if your budget is less than $1,000.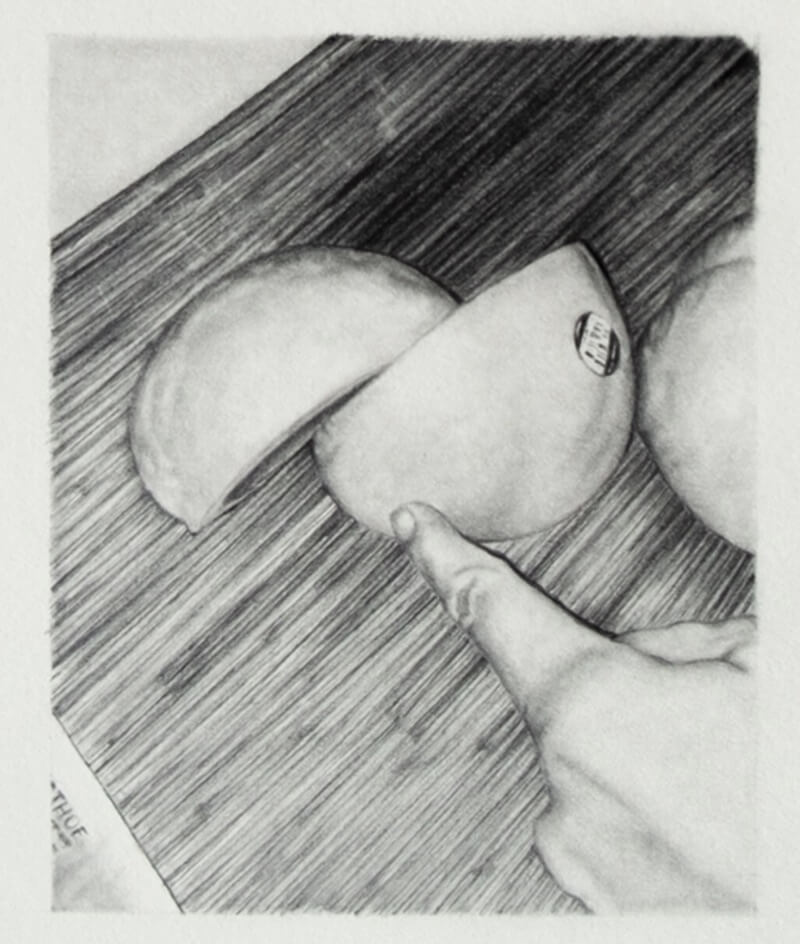 Amazing works on paper for around $250? The name does not lie. Got It For Cheap (GIFC) also hosts regular in-person exhibitions of affordable work, when the world isn't in the midst of a pandemic. Keep an eye for those to return in the future. The website also features a rotating solo spotlight at a slightly higher price point, like this selection of intensely realistic paintings and drawings by Ian Thomas Miller.
An art auction on Instagram? You better believe it. The "auction" takes place in the comments section of each image, and the highest bidder scores the artwork. It's just like a real auction, minus some fancy British guy talking a mile a minute.
A treasure trove of quirky and eclectic works on paper, all priced at $200. We're fond of this Maddie Fischer gouache and colored pencil, and this cool little painting of a Martinelli's apple juice bottle—but there's a ton to discover here.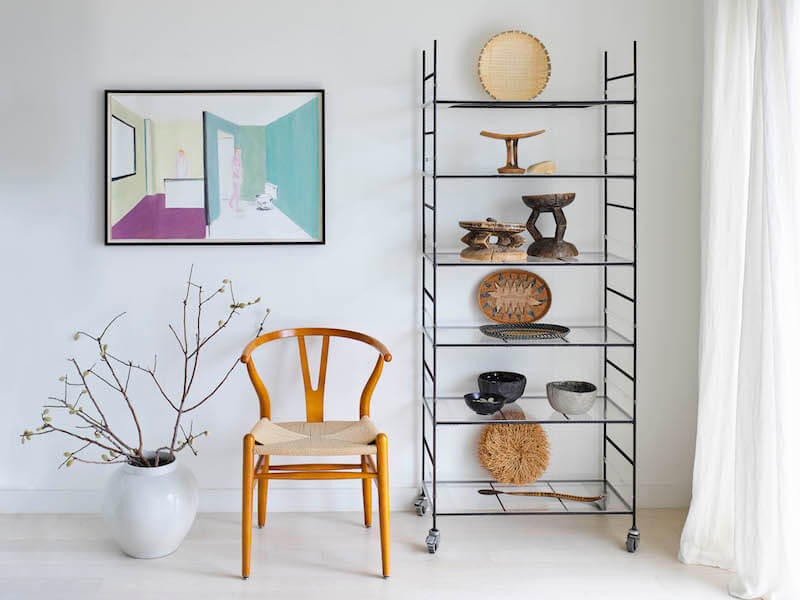 Okay, so this one is for would-be collectors who aren't filthy rich, but are still maybe… a little rich. Platform is a new online art outlet launched by David Zwirner, one of the most successful high-end galleries in the universe. Each month, 100 individual artworks are put up for sale—with prices all clearly displayed. Even if you're not in the market to throw down $12,000 on an awesome painting of a skeleton and a butterfly, it's fun to have such immediate access to how much this stuff costs.
Buying directly from artists
If an artist is represented by a gallery, it's a real breach of decorum to try and purchase a work from them directly. (Galleries generally get a 50% cut of sales, in return for showcasing and promoting their artists. They don't love it when people try to cut out the middleman.)
But if an artist is independent, and doesn't work with a gallery, there's nothing wrong with hitting them up via their website or social media accounts to see if they have available work for sale. At the very least, they'll be flattered that you're interested. If you have no idea how much the artist's work might cost, don't make assumptions, and don't suggest your own prices.
Editions, or original work?
An artwork is either a unique object, or a multiple. What does that mean?
Well, an oil painting is an original artwork. Only one of them exists in the world.
But an artist might take a similar image and turn it into an editioned print—a lithograph, a silkscreen, etc—and that would be a multiple. That print might be available in an edition of 50, 100, or more, and in most cases would be signed and numbered by the artist or the artist's studio. (An "open edition" is a fancy way of saying that the artist could reproduce the print a million times—you'd never know how many copies are floating around out there.)
Photographs, by their nature, are almost always editioned multiples. An artist makes an image, and then reproduces it a set number of times. The smaller the edition—the more rare it is—the higher the price would likely be.
Buying prints can be a way to purchase work by an artist you love, if you're not able to afford an "original" work by that same person.
It's quite a bit different than, say, buying a poster of an artwork at a museum gift shop. Professionally produced prints are works of art in their own right, and are often a chance for an artist to try out new techniques and materials. Certain editioned prints by well-known artists, like Ed Ruscha, can command prices in the tens of thousands of dollars.
If you do buy a print, keep in mind that you'll want to budget money to get it properly framed.
Where to hang (and not hang) your art
There are no hard and fast rules here. If you've got a ton of drawings or small paintings, you could choose to hang them "salon style" on a living room wall or in an entrance hallway—densely packed and almost arranged at random. Or you could opt for a cleaner, more pristine hang, with two or three paintings on a single wall, nicely spaced (and with each work's midpoint at about 57 inches above the ground).
Don't hang art where it might be exposed to the elements (or bugs), like on a covered patio or porch. Avoid hanging paintings or drawings where they'll be subjected to a lot of direct natural light. And never hang artwork you care about in the bathroom, where moisture and steam from your shower will swiftly do damage.
Don't forget the frame!
Back in college, your idea of art may have been an M.C. Escher poster thumbtacked to your bedroom wall. But if you're going to collect artwork, you want to make sure it's protected, elevated, and showcased properly.
Paintings that are stretched on support bars generally don't need a frame (though some people do choose to add them). But paintings on paper, as well as photographs, drawings, and prints, are all going to need proper framing.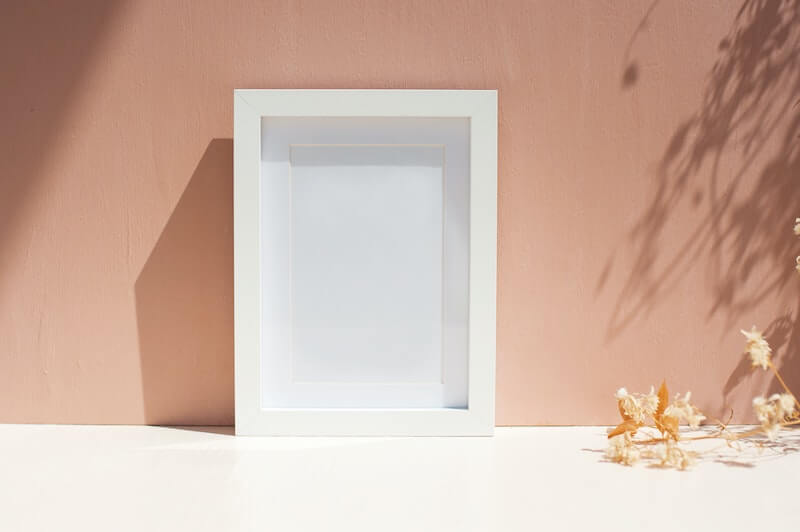 And since you've spent your hard-earned money on an actual work of art, you're not going to want to save a few bucks when it comes to framing. Sure, you can get basic frames on Amazon for $20 or $25, but these won't do your art justice. A professional framing job will also help protect your piece (for instance, it could ensure that the painting or drawing 'floats,' and isn't smushed directly up against the frame's plastic or glass front).
In some cases, a nice frame could cost you almost as much as the artwork itself! So you're not surprised, call and get a framing estimate before you commit to purchasing the drawing or photo you have your eye on…that way your masterpiece won't sit in a drawer until you save up enough money to frame it the right way.
Protecting your art
A good frame will help protect certain types of artworks, but how can you defend your collection against things like apartment fires or theft? We're a little biased, of course, but one easy way is to get a renters or homeowners insurance policy through Lemonade—and then consider adding Extra Coverage for your works of art.
How to talk about your art
If you're intimidated by the art world, you really shouldn't be. With a little practice and research, it's quite easy to pretend like you know what you're talking about. Fake it 'til you make it, baby!
For instance: That huge, colorful painting hanging above your couch isn't just huge and colorful—it has real "wall power" and "gestural energy." How about that lumpy and misshapen clay pot your 5-year-old gifted you last Mother's Day? Well, it evinces a "charmingly de-skilled aesthetic" and "faux-naif vitality," of course.
The online magazine Triple Canopy turned a harsh eye on this kind of blather with their examination of "International Art English" (IAE for short). As they found, most writing about art comes down to increasingly tortured ways of conveying simple information.
"An artist's work inevitably interrogates, questions, encodes, transforms, subverts, imbricates, displaces—though often it doesn't do these things so much as it serves to, functions to, or seems to (or might seem to) do these things," they note. "IAE rebukes English for its lack of nouns: Visual becomes visuality, global becomes globality, potential becomes potentiality, experience becomes … experiencability."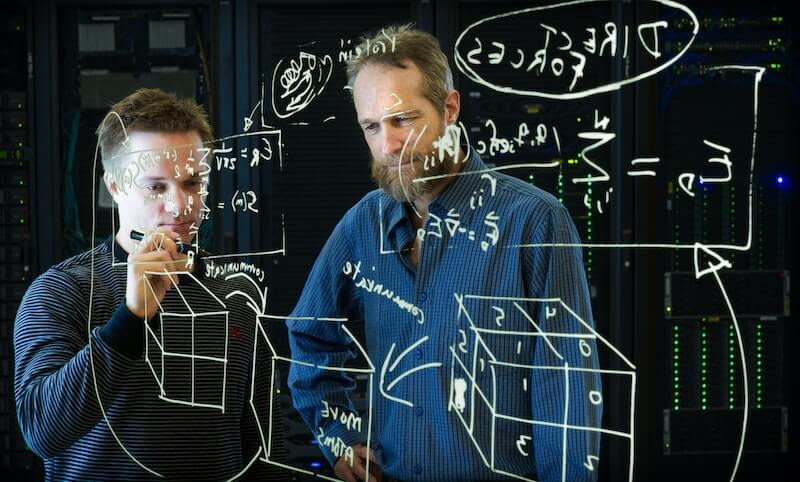 This is not to say that the art world is "full of crap" or "mind-numbingly pretentious." Sure, a lot of it is. But behind this pompous facade you'll find a lot of earnest, interesting people—and incredible artists who just want to share their creativity, minus any highbrow jargon.
So how should you talk about your art? Well, maybe apply the same honesty and enthusiasm to it as you might when talking about other things you love—from the last great novel you read to the new HBO dramedy you're obsessed with.
Don't worry about what other people think. Don't stress out about your lack of expertise, vocabulary, or professional training. What does the art mean? Maybe it doesn't have to mean anything. Maybe it's simply something you wanted to wake up and look at, day after day after day—and that's more than enough.