Everything You Should Know Before Starting Your Home Renovation Project
How to make sure you refresh your home the right way
Fed up with looking at peeling paint and scuffed floors? Longing to give your house an overdue refresh?
If so, you're not alone: Millions of people spent so much time looking at their four walls during the pandemic that they finally made plans for the home improvements they'd been dreaming about.
But don't reach for the toolbox just yet—there are some steps you have to take before getting down to work.
That's not only because you want your investment in refreshing your home to actually pay off, but also because being meticulous about how your approach your home renovation can prevent you from needing to file a claim for renovation-related losses—like that new fixture in your kitchen that you assumed was water-tight, only to experience a leak a few weeks later.
Here's everything you need to know before you start your home renovation project. We'll take a look at:
Home Renovation vs. Home Remodeling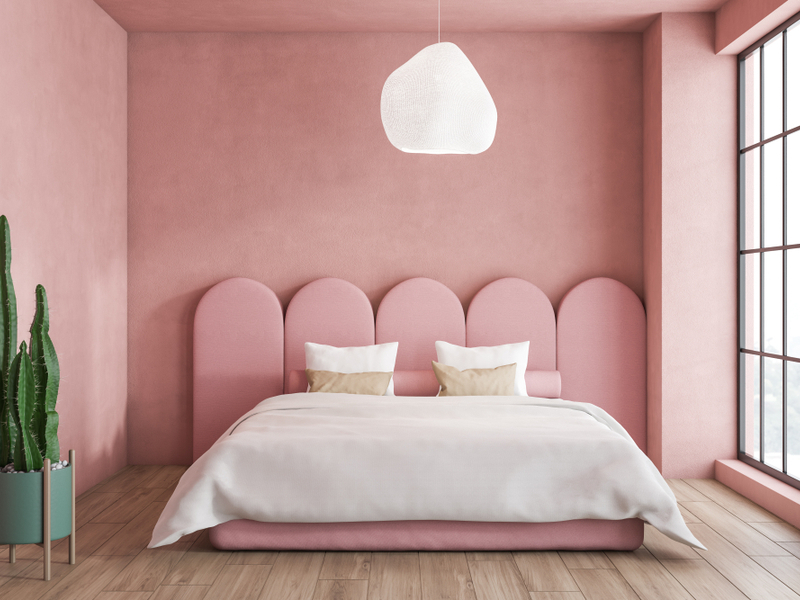 Home renovation means restoring your home to its former glory—even if it never really had a glory period. Making cosmetic improvements, replacing existing fittings or furnishings, and updating flooring, doors, or windows all fall under the rubric of renovating.
It's not the same as home remodeling, even if we often use the two phrases interchangeably. Here's a good rule of thumb: If it's DIY, then it's probably renovation, not remodeling.
Home remodeling means changing the structure or shape of your home, and refers to projects that are far larger and more drastic in scope. Moving walls, even if they're not load-bearing walls, reconfiguring the floor plan, landscaping your garden, adding a new room, and generally transforming your space goes beyond the realm of renovation and makeover into the land of serious remodeling projects.
How to know when it's time for a home renovation
Tempted to get cracking with the DIY, but not sure whether it's justified? The main question to ask yourself is: What is your goal?
Increasing resale value
If you want to raise the resale value of your home, first check the condition of other houses in your neighborhood to see which renovations would be the most valuable.
You should also look on Zillow, Realtor, Houzz or other real estate websites to gauge the maximum home value of nearby properties. Many real estate websites will feature interior photos of other homes in your neighborhood, especially if they're currently on the market or recently sold. Based on the condition of the home, its most recent sale price, and its current estimated value, you'll get a good sense of how you can refresh your home to make it more attractive to today's buyers.
Of course, if you sink too much money into renovations, you won't make it back in the selling price, so it's important to do your research before the sunken costs pile up.
Meeting your family's specific needs
If your home improvement project is for your own needs, think hard about the different ways you could achieve them. For example, if you need more space, you might convert an attic or garage, create a home office, or add a new room.
These are very different projects in terms of scope, so it can help to chat with neighbors who have undertaken similar renovations of their own.
Updating a shabby home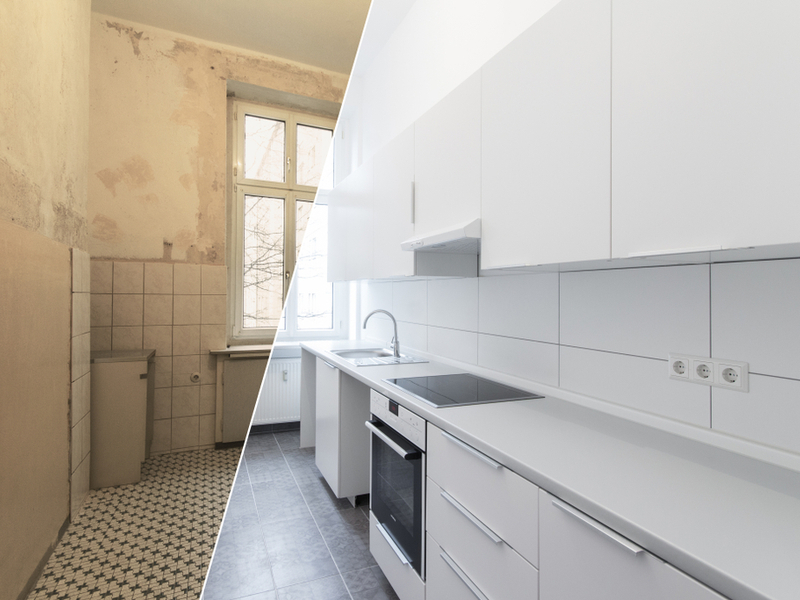 Feeling fed up with the wallpaper or paint color is a totally valid reason to renovate! But work out exactly what is frustrating you about your home before you get started. You don't want to spend loads of dollars relaying your floor, only to realize that what you really wanted was to paint the walls teal instead of magnolia.
Some renovations are a bit less sexy, but really important—like replacing old, outdated, and ineffective electric and plumbing systems. If your plumbing has lots of leaks and/or terrible water pressure, it's a good sign that you should replace it.
As for electrics, if you have an old-fashioned fuse box and sockets, and/or black or fabric cables, it's time to replace them (though depending on the scope, electrical work isn't something you want to tackle on your own).
What to know about home renovation permits
Obtaining a permit for your renovation project may add another step to the process, but doing so is very important. A building permit is issued by your local building department.
Sure, you might think, "It's my house—isn't it my business what I do to alter it?" But permits confirm that your home improvement plans meet local ordinances, building codes, and structural and fire safety requirements, so they are really there to help you.
If you start work without one, you could be fined, forced to stop the project, and then have to pay even more for a permit than if you'd gotten one in the first place.
Worst case scenario: If you complete your renovations without a permit and then discover that you needed one, you could have to undo all the work you've done, and pay a fine, and pay for a permit.
On top of that, building without a permit could violate the terms of your homeowners insurance and void the policy.
Which projects need a permit?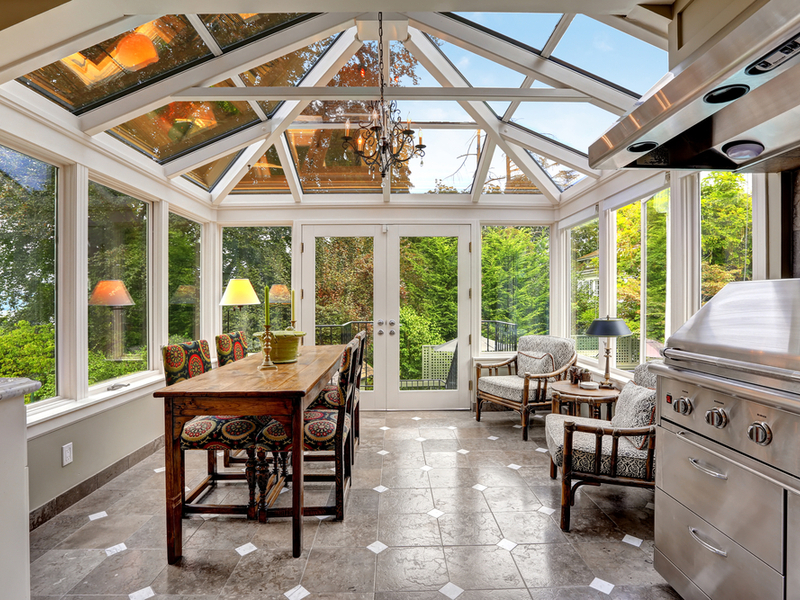 You don't need a permit for every home renovation project. It depends on the type of work you're doing, but each city and state has different rules, so it's best to check the FAQ section of your city/county's local building department, or call a local home real estate inspector.
If you own a home in a historic district, though, you're likely to face more hurdles than most, because historic homes have loads of restrictions about what you can and (more often) can't change about the property. You can check online if your home is on the National Registry of Historic Places, or is designated as historic with your State Historic Preservation Office.
For all other homes, here are some of the projects that usually do not need a permit:
Replacing existing windows, doors, countertops, cabinets, sinks, or toilets
Laying new flooring
Painting, wallpapering, or tiling
Fixing leaks and cleaning the drains
Repaving your driveway
Cutting down or planting a tree
And here are some projects that typically do require a permit. Some of these are technically remodels, not just renovation projects, but the permit will typically be referred to as a renovation permit:
Creating a new door, window, or skylight
Anything that changes the footprint of your house or extends the roofline
Installing a new furnace, water heater, HVAC system, or fireplace
Adding or removing a wall
Building a new deck, tall fence, in-ground pool, garage, sun room, or large shed
Converting a garage to become a living space or adding a bathroom in the basement
Installing new electrical circuits, cables, or an electricity subpanel
Fortunately, getting a permit isn't difficult.
How to get a permit for your renovation project
If you're doing the work yourself, you'll need to get the permit, but if you're paying a contractor, they should handle it for you. Whoever is named on the permit is the one responsible for meeting your local building department's requirements.
Here's a five-step guide to getting your home building permit:
Complete the paperwork. In most areas you can complete and submit the entire thing on the building department's website. Be as detailed as possible when you fill out the forms. Inspectors visit projects to check that they meet all the codes, and they can get pretty specific—like checking which studs are being used for your new deck, for example. Include the square footage of the home, the size of the windows and doors, and the location of services like electricity outlets, water, and gas points in your renovation or remodel drawings. Larger projects will need blueprints.
Pay the fee. This varies depending on the scope of your renovation work; it can be anything from $50 for installing a fence, to several hundred dollars for a room addition.
Wait. It can take several days for inspectors to review your submission, and sometimes even weeks.
If your project is a major one and requires a visit from an inspector, tape your permit in a visible spot so that the inspector can see it easily when they come to inspect the site.
If you don't pass the first time, check why your submission was rejected, make corrections, and reapply. You can reapply as often as you want.
How to estimate home renovation costs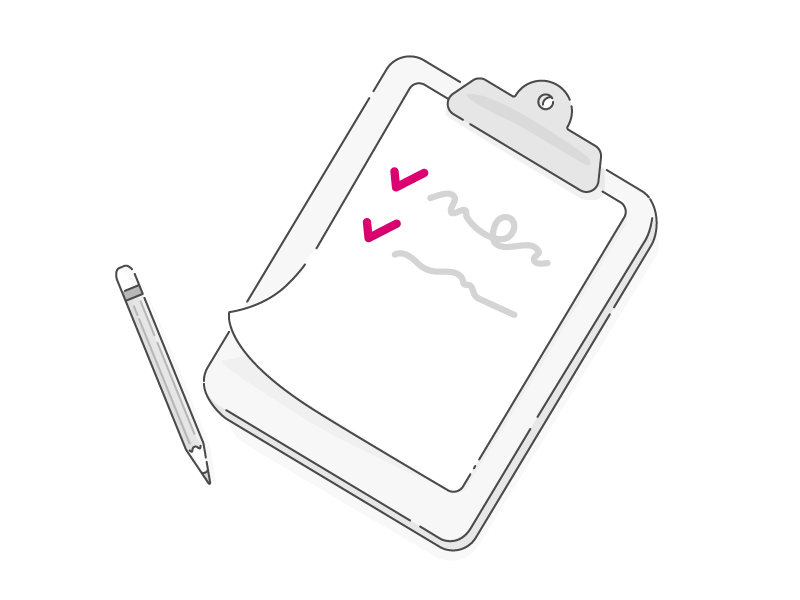 You might as well ask how long a piece of string is. It all depends on how extensive your renovation is, if you want to splurge on high-end materials, and labor costs in your area.
If you want to keep the amount you have to shell out on renovation to a minimum, stay up to date on home maintenance. That way you'll fix minor issues, like a small leak, before they lead to expensive ones, like major water damage.
There are usually ways to cut the costs on a renovation project, like reglazing tile instead of replacing it, buying new handles for your kitchen cabinets instead of new doors, or repolishing hardwood floors instead of relaying them.
Here are some things to keep in mind when you estimate your renovation costs:
Don't forget to include incidental costs too, like takeout while your kitchen is out of action, or a few nights in a hotel while your bathroom is redone.
Add 20% to whatever figure you come up with, because there are always extra costs that you don't anticipate.
Write down every quote you receive, and every change you request on that quote, so you'll know where the money goes.
Prioritize the basics, like making your home safe, warm, and dry, and ensuring you have hot water.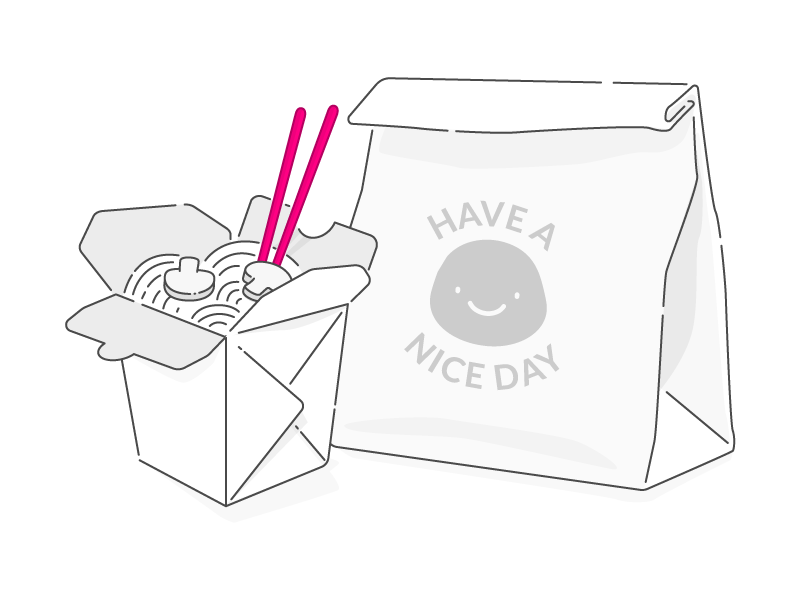 High-impact home renovations
So you want to give your home a makeover, either to raise the resale value or to bring you and your family joy, but you have a limited budget. Assuming your home is already in good structural condition and fully livable, here are some renovation ideas that will give you the most bang for your buck.
Fixing up the exterior
One of the best ways to up your home's curb appeal is to upgrade the exterior. After all, that's the first thing that prospective homebuyers see, so it makes the biggest impression. It only costs around $30 to repaint your front door and $3,000 for the whole exterior, but the impact is priceless.
Saving energy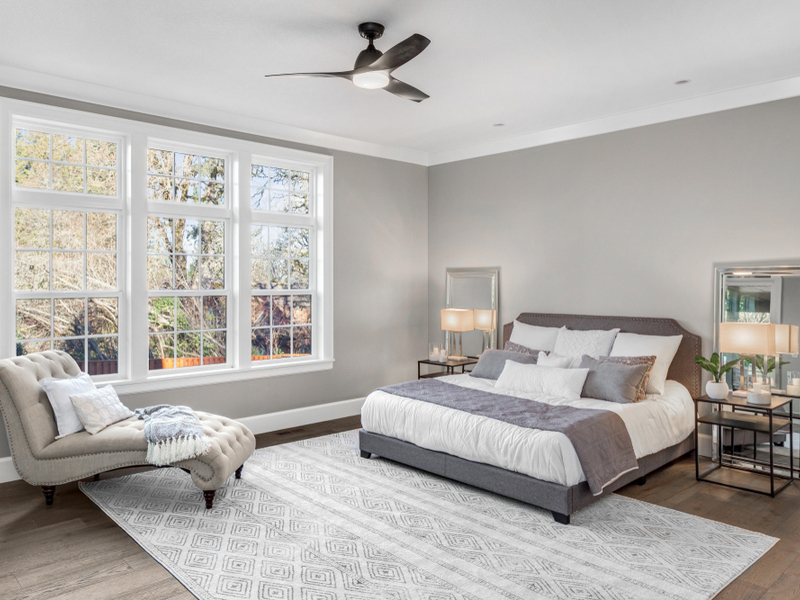 Money you spend on making your home more energy-efficient is money you save in energy bills. Consider redoing your insulation and/or adding double or triple glazing to the windows, to stop heat from leaking.
Installing a ceiling fan in the bedroom costs around $150-350 including labor, but it saves you running the air conditioning all night.
Upgrading the kitchen
The kitchen is the heart of the home, so a kitchen renovation can transform the feeling in the entire house.
That doesn't mean you have to do a complete kitchen remodel; a few high-impact, low-cost changes like putting in new faucets, replacing your backsplash, adding pendant lighting, and refinishing cabinet doors can be all it takes. Consider upgrading your countertops from laminate to quartz or granite to marble, especially if you have a small kitchen.
Revamping the living room
We all want a bigger living room, but actually extending it is usually expensive, difficult, or both. Instead of making the room physically larger, use these hacks to create a sensation of extra space.
Bring in natural light wherever possible, because it always lifts the room.
Use wallpaper or bold color to create an accent wall, which makes the room seem bigger.
Install full length mirrors to give a greater sense of depth.
Remove as much clutter as you can—the minimalist look always makes it seem like there's more space.
Refreshing the bathroom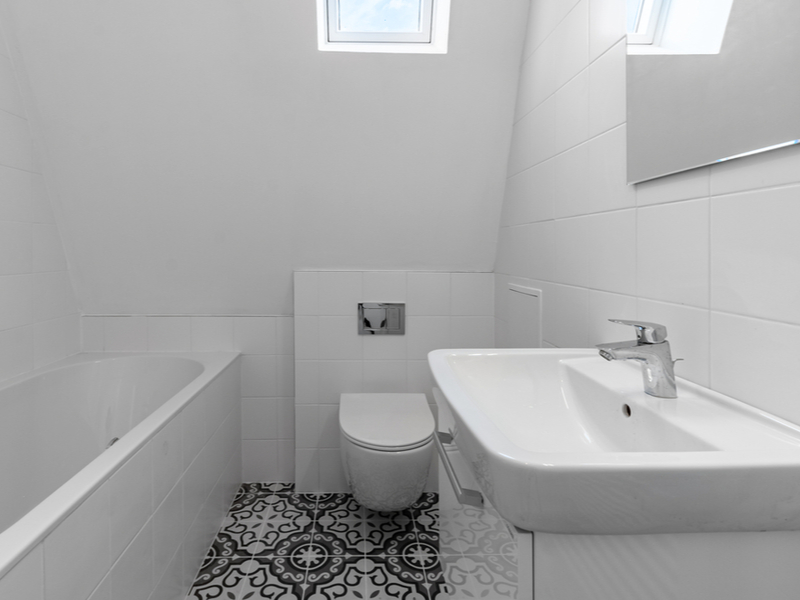 A full bathroom remodel might be out of reach for now, but it doesn't have to cost a bomb to make your bathroom look fresh and hygienic. Try these suggestions:
Replace old, stained, and cracked fittings with a new sink, bath, and toilet.
Replace dirty tiles, but use low-cost plain ones and inexpensive tile transfers instead of high-end porcelain tiles.
Repair minor cracks in a bathtub by refinishing it instead of replacing it, or install a bath liner.
Bring in greenery and plants to purify the air and add a sense of freshness.
Your pre-renovation checklist
Here is a list of tasks to do before you get started on your renovation work.
Measure everything—the size of your room, how much space you have for a bookcase, etc.—and keep those measurements with you wherever you go. You never know when you might see the perfect sofa, but you won't be able to buy it if you don't have the dimensions on hand.
Ask contractors for references—and actually call them.
Declutter as much as possible before work begins. It can be worth storing things in a storage locker so that you or your contractors have a clear run during the work.
Break the job up into smaller projects, and set dates for each of these milestones. It will help you keep the work on track and feel more positive about your progress.
Take note of the dates when your water might be shut down, electricity turned off, the kitchen or bathroom will be unusable, etc. and decide whether you'll stay in a hotel, order in, fill the bathtub with water, etc.
Make a list of all the tools and all the materials you need to buy.
Keeping your home fresh and secure
If you're planning a major renovation or a limited makeover, you'll do all you can to make it go smoothly. But since nothing ever goes entirely to plan, it's best to make sure you have the right amount of homeowners insurance in place before you get started, to protect your home, your possessions, and more.
Whether you're just buying a home that you plan to renovate, or you already have an existing policy and plan to retouch your place, reach out to your insurance company as soon as you know you'll be renovating to ensure that you have the necessary coverage to protect your home.
Get the inside scoop on coverage here, so you can get the right policy for you. Once you're ready to get started, all you have to do is answer a few short questions about your home to get it protected by the top-rated insurance company in America.