How To Baby Proof Your Home
Tips to help keep your little human safe and sound.
No matter where you are on your baby journey—whether you're already expectant parents, or just starting to think about raising a human being—it's vital to think about the safety of your home. We've all heard the phrase "baby proofing"… but what does it actually mean?
In short, it's a way of making sure that your little one can thrive in a safe, accident-free home environment.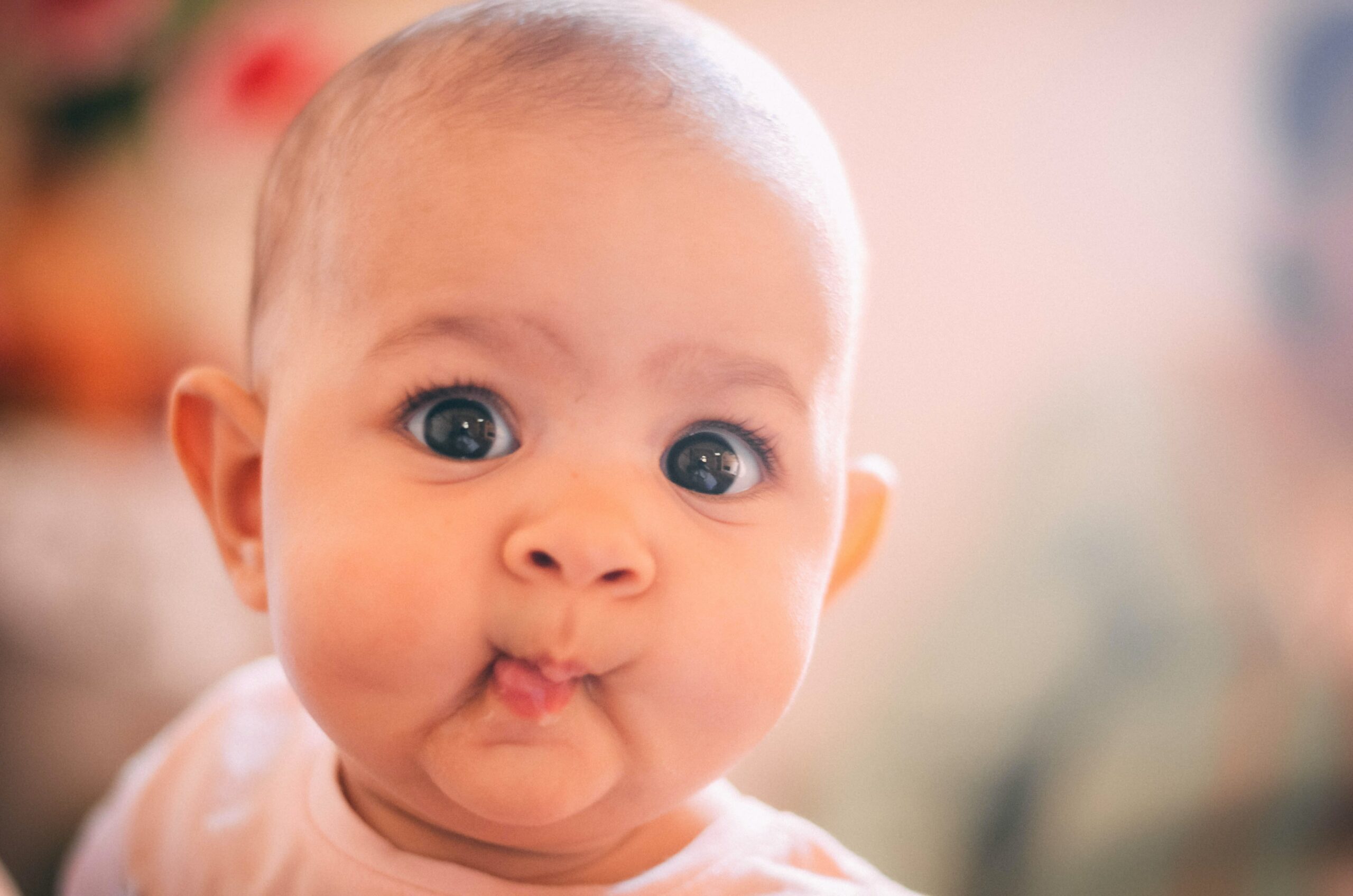 Experts suggest baby proofing your home around three months before the new bundle-of-joy arrives—and then doing it all over again, when the baby starts crawling.
It might feel like decades before your teeny bambino will be moving, but you'll be glad you took care of it early. Hey, no one said that parenthood would be relaxing…
Here's your baby-proofing checklist.
Fire extinguishers and smoke/carbon monoxide detectors
If you haven't already installed smoke and carbon monoxide detectors, now is the time.

Make sure there's at least one smoke alarm on each floor of your home. Install it in a bedroom, if there is one on that level. And don't forget to place an alarm in the basement.
What about carbon monoxide detectors? According to Safety.com, at least one should be installed inside each bedroom or sleeping area of your house, with a detector on each floor of your home, including the basement.
Smoke alarms are generally hung high on the wall, while carbon monoxide detectors should be placed around knee-height. Carbon monoxide blends with your home's air, and doesn't rise.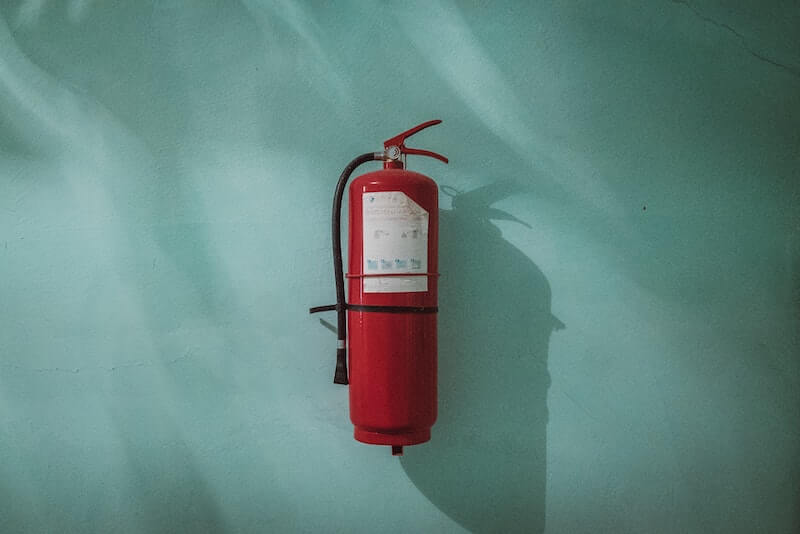 Fire is terrible for any home, but it's especially concerning when children are involved. Even minor fire damage can be devastating, not to mention unhealthy for your newborn's tiny lungs. Buy a fire extinguisher and learn how to use it. (BTW, if you have a smoke detector or fire extinguisher, you could be entitled to a discount on your homeowners insurance.)
If you're technologically savvy, spring for smart detectors. When the alarm goes off, you'll receive an audio alert—some include helpful voice instructions instead of just a siren.
These devices sync with your smartphone and let you what the problem is, ie. whether it's smoke or carbon monoxide. FYI, Wirecutter dubs the Google Nest Protect "the only one worth buying."
Update your home
Your home is quaint, and has beautiful historical details… but it might also pose some risks to both babies and puppies. Houses built prior to 1978 might have lead paint, which is both toxic and harmful if eaten. Hire a professional to do a thorough inspection, and then seal or remove any lead—this is definitely not a D.I.Y. job!

Old fireplaces can also be hazardous, so either get a fireproof safety fence, or consider closing the whole thing up for a few years until the kids are grown.
Hot radiators also spell danger for tiny hands. If you've got more time, patience—and money—consider building or buying a custom-built radiator cover.
Exposed, vertical heating pipes in some homes and apartments are also begging for accidents. Purchase some manila rope and tightly wrap it around the pipe to prevent burns.
Cover up electrical outlets and wires
Electrical accidents make for an alarming percentage of accidents every year. Once your little rascal learns to grab, they'll love shoving all sorts of things in those attractive little holes.

Most electrical outlets can be covered up with plastic outlet covers, outlet boxes, or self-closing outlet covers.
Wires, another very tempting item to pull on, can be taped down to the floor—Gorilla Tape is a super-strong option that comes in clear, black, or white varieties. You can also buy a cord cover, which keeps the plug and part of the cord hidden away so it can't be pulled out of the outlet.
Lock it up!
Once your curious crawler discovers they can open and shut cupboards and doors, there'll be no stopping them.
Lemonade's Head of New Channels, Jared Kutner, has some advice:
"Assume anything your baby can reach will become a toy, so keep your valuables out of reach (ideally on a wall-mounted piece of furniture that won't topple over). My wife learned this the hard way when her engagement ring went missing which led to about an hour of extreme panic."
And it's not just valuables that attract little ones. They're interested in… well, just about everything. Lemonade's Product Line Manager Roy Confino's 15-month baby discovered the toilet lid, inserted his arms up to his elbow into the bowl, and dismantled the toilet rim cleaner…
The solution is to buy dozens of locks, from toilet-lid locks to door-knob covers, magnetic lock systems for cabinets, and child-proof light switches.
And to counter a kid's natural instincts toward exploration and destruction, Lemonade's Chief of Staff Adina Eckstein has an innovative solution.
"We purchased a ton of make-believe kits for the kids to simulate demolition, as opposed to ruining our house."
Secure all heavy objects
Once the baby starts to move, you'll want to get down on all fours and take a good look around from their point of view.
Anything that can fall is a potential danger to the baby, so start securing that TV to the wall. Safe Kids, a non-profit that works to prevent household injuries, says that a child dies every three weeks from a television tipping over. You can also buy television and furniture safety straps that anchor heavy items like bookshelves to the wall.
BTW—while you're down there on the floor, pretending to be an infant, notice any sharp corners or edges on things like coffee tables. These can easily be neutralized using corner guards.
Assess outside garden space
We're often so concerned about the inside of our home that we unintentionally ignore the outdoor space. Some dangers pose an obvious risk, (let's all yell "swimming pool") but other hazards are less obvious.
If you spend a lot of time outside, think about installing a soft or cushioned play area. Grass provides some buffer, but it's still a pretty hard landing if your little one takes a tumble.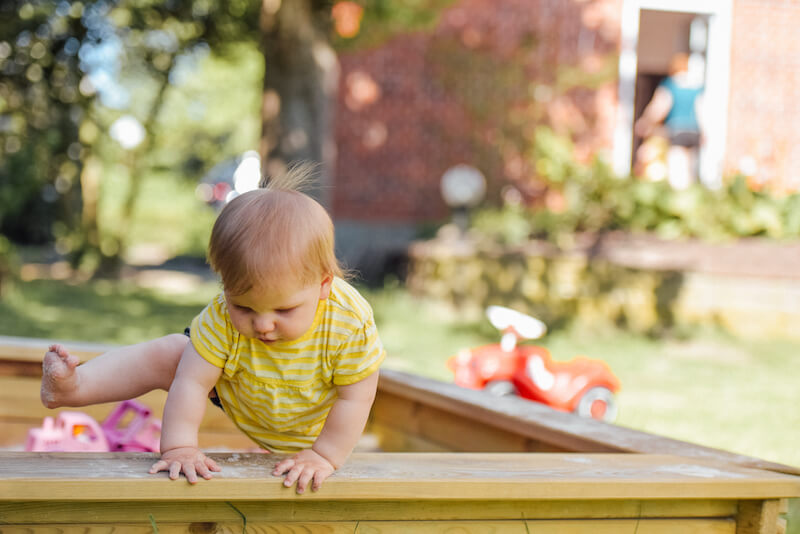 Get an expert or someone with a green thumb to check your garden—you don't want any poisonous mushrooms or toxic plants hanging around, nor anything prickly. If you have a vegetable patch or garden, olives and berries can be choking hazards, so consider moving them to higher ground or using a baby gate to block them off.
Back to those swimming pools: Be aware that drowning ranks fifth among the leading causes of unintentional-injury death in the United States. One in five of these fatalities are 14 or younger, according to the CDC. Any pools of water—including hot tubs, ponds, or fountains—should be closed off with a barrier that's a minimum of five feet high.
Of course, all these preventative measures can help limit outdoor accidents, but they don't negate the need for watchful eyes.
Install window safety bars
More depressing numbers: 5,000 children in the US fall out of windows every year. It's not hard to avoid being part of that statistic.
The easiest way is to buy window locks; newer houses or apartments will already have childproof locks built in, but if not, they're straightforward to install. There are also endless products for baby proofing your windows.
Here are a few different options:
Swing away bars (swing-away functions mean that the security bars have a hinge on the frame, so the bars can swing open without being taken off)
Childproof Wendy window bars (bars that are installed on the bottom part of a window to keep a child from falling out when the window is open)
A window stop or wedge (these prevent a window from opening more than four inches)
BTW, if you're a renter, it's likely that your landlord is responsible for having these safety devices installed.
Buy a baby gate (or five)
Baby gates will come in handy to close off rooms, hallways, or staircases. Many of these require you to install hardware, which might mean drilling into your wall or doorframe. If you'd rather avoid that hassle, opt for a convenient pressure-mounted style.
If you'd prefer a more all-encompassing enclosure, there are baby playpens that can create a safe zone, perfect for a bit of peace of mind while you're checking on dinner in the kitchen.

Lemonade's Managing Editor Scott Indrisek found that extra sections of a baby playpen offered a way to fence off a radiator from his 11-month old son Nico.
"We were having trouble finding inexpensive covers for our hot-to-the-touch radiators, so we simply repurposed some sections of a larger baby playpen and used them as makeshift barriers. It's not the most elegant solution, but it gets the job done!"
Prep your pet!
Babies can be quite the shock to your furry friend, and even the most gentle and behaved pet might react strangely to a brand new baby. You'll be spending much more time with the new 'intruder,' and your pet might go through some emotional changes… even before the baby is born.
You'll want to ensure your pet doesn't feel rejected and stressed, but more importantly associates good things with the baby", says Nancy Peterson, of the Humane Society of the US.
Start by exposing the members of your fur fam before the baby arrives. Take your cat or dog into the nursery, let them smell the baby lotion and blankets. Experts even recommend taking the empty stroller out when you walk the dog!
Lemonade's Pet Content Lead Audrey Zada made sure her dog had plenty of experience with kids long before her son was born.
"Having them in the same space has been wonderful, but we quickly learned we couldn't leave a trash bag of dirty diapers by the door. Even the cutest dogs are gross…"

Go easy on yourself
Remember, when it comes to child safety— literally no one gets it right 100% of the time. Accidents will happen. It doesn't mean you're a monster.
But ultimately, baby proofing is a smart way to get rid of some of those major concerns. That way, you can start worrying about some of the minor things—like the strange, changing colors of baby's poop.
Parenthood… it's the best!
Also: Now that you're a parent, give your kiddos the gift of financial protection, no matter what happens. Apply for Lemonade's term life insurance offering, so you and your family can nap easy, knowing you're covered.