What Is Mortgage Pre Approval?
A pre-approval helps set you up for home buying success.
Some people tend to talk about a mortgage as if it's something you just go out and "get," like a gallon of milk or a replacement ATM card. But the process can be a little tangled. Hey, any time a process has a "pre-" stage, you know things are about to get complicated.
When you buy a new home, you'll put forward a certain amount of money as a down payment, and you'll most likely borrow the rest in the form of a home loan. When it comes to borrowing money for a home, no lending institution or loan officer will want to hand over such a serious chunk of change without due diligence. That's where the mortgage pre-approval process comes in.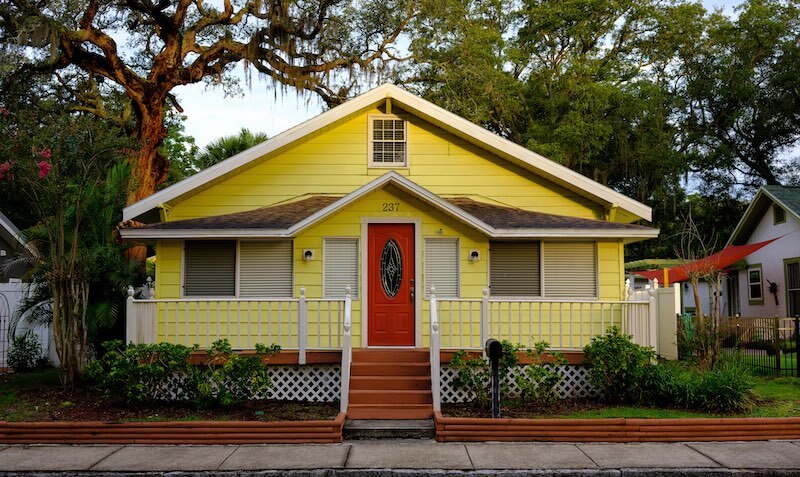 We'll cover the basics here. Meanwhile, if you need to get up to speed on mortgage loans in general, read our guide for first time homebuyers.
This is what we'll be discussing below:
What's a mortgage pre-approval?
A mortgage pre-approval is when a lender establishes how much you can afford to borrow to buy a home. It comes in the form of a mortgage pre-approval letter and it's a great way to get a head start on the home buying process.
During this process you'll need to show financial documents that will help confirm your income, credit score, assets, and liabilities. More on those in a bit.
Once the pre-approval is complete, you'll know your price range and exactly how much house you can afford, which will help you begin your hunt in a realistic way. Generally, you'd want to seek your pre-approval a few months before you're actually expecting to purchase a home.
Okay, so what's a mortgage pre-qualification then? How is it different?
A pre-qualification is like a diet version of a pre-approval. With a pre-qualification your lender might not ask for the same amount of financial information, and they won't pull your credit score.
Because the lender doesn't have the exact info to work with, they'll do more of a guesstimate. So your home loan approval amount, loan program, and interest rate might change as your lender gets more information. A pre-approval, on the other hand, is much more thorough.
What's involved in the pre-approval process?
You'll sit down with a lender and discuss what you can afford, and what your loan options are. It's the lender or bank's way of assessing your reliability—or risk.
Your complete financial health will be looked at. Start gathering relevant documents, such as your tax returns and W-2s (two year's worth), pay stubs (issued in the last 30 days) and bank statements. You'll also need employment history and verification (pay stubs).
You'll be asked to fill out a mortgage application, using your Social Security number, and your credit report will be checked. Then you'll have to fill out about 8 or 9 further sections, covering things like the type of mortgage you're seeking.
You'll also be asked to provide at least two months' worth of documentation for any assets you plan to use for your home purchase—like your checking/savings account, retirement account, stocks, or bonds.
In addition, your lender will be keeping an eye on any debt you're carrying—from credit card debt to student loans, car loans, or other monthly debts.
If you're applying with your partner, their financial information will have to be assessed too.
How long does it take to get a mortgage pre-approval?
It depends on the type of lender you use. A more traditional lender might take up to 10 days to come back with a mortgage pre-approval but with an online mortgage lender you can get on the spot approval as long as your finances check out.
How long does a mortgage pre-approval last?
The best time to start your pre-approval process is the start of your home buying journey.
You wouldn't want to seek mortgage pre-approval if you're only in the home search "Zillow fantasy shopping" phase.
That's because your pre-approval letter has an expiration date; it's valid for approximately 60 to 90 days. Since your financial situation could change in 2 to 3 months, lenders would want to reassess your risks if you wait too long.
Does a pre-approval mean you'll be automatically approved on a home?
Just because you've been pre-approved for a mortgage doesn't mean you'll be approved for a mortgage on a specific home. Think of it this way: a pre-approval is looking at your hypothetical home loan in the abstract. But once a particular home comes into the picture, your lender will focus on the details of that distinct property.
Getting pre-approved is great, but once you've found 'the one', you'll then have to be properly approved by your lender before you can buy it. That's because your chosen home will need to be checked out to ensure you're not overpaying on a property whose value is far below its asking price (not an uncommon scenario in a wild housing market).
Do you have to get a pre-approval in order to buy a home?
The short answer is no. You don't have to get pre-approved to buy a home, but doing so puts you in a stronger position to improve your credit profile.
A lot of owners also like to see a pre-approval letter before you make an offer on a property. In this hectic market, the seller will likely have a surplus of potential buyers; they can afford to be picky. Many realtors also prefer clients who come with a pre-approval letter— this shows sellers they're serious buyers.
A pre-approval also helps you out, in that it gives you an idea of what you can actually afford. If you found a property above those limits, you might ultimately be denied the loan.
Can you get pre-approved by more than one lender?
Yes! Actually, some experts recommend you do exactly that, to be able to compare quotes and get the best deal.
So-called 'rate shopping' generally won't hurt your credit score as long as it's done within a 45-day window. Try to begin your pre-approval process with all lenders within the same time frame. If you pursue pre-approval with two lenders on January 1, for instance—and then with two others on March 15, more than 45 days later—that might affect your credit score.
How do you find the right lender to get your pre-approval?
If you search for lenders online you'll get hundreds of results. But how do you find the right lender for you? The key is to shop around, and also understand the main players.
There are various financial institutions that could give you a loan; they range from direct lenders like a bank or private entity, credit unions, mortgage bankers like Wells Fargo or PNC, or "correspondent lenders" like Rocket Mortgage.
Some borrowers prefer to work with a mortgage lender they have a prior relationship with (this might also entitle you to better rates). Either way, the general pre-approval process remains the same, no matter who your lender is.
The mortgage application process can differ depending on the type of lender you use.
Some newer online lenders like Better or Rocket Mortgage require online applications whereas older, traditional mortgage lenders usually have clients fill out applications by hand, email or over the phone. You might also notice a difference in closing timelines; some lenders may allow you to close on a home faster, whereas others have longer timelines. This might be relevant when you're bidding on a home with competition – where your offer might be seen as more attractive with a shorter close of escrow.
Before we go…
The house hunting process can be stressful, but it's worth the work to finally own your own place. Once you've taken the plunge and found your new home, you'll also want to make sure your property is properly protected.
That's where Lemonade comes in. Bookmark the link below—once your dream home is secured, it's easy to get a homeowners insurance quote in minutes. Click the button below to get started.