Doggy Day Care: Costs, Benefits, & More
It's bark to school season.
Since the late 1980s, doggy day cares have become increasingly popular in communities across America and around the world. Especially in urban centers, doggy day cares have become the go-to way to provide high-energy dogs with opportunities to play and socialize while their owners are working. Much like human preschool, a pup who returns home after a great day at doggy day care is happy, stimulated, and ready for bed. What could be better?
We'll take you through doggy day care from nose-to-tail. We'll cover the costs, benefits, and potential risks of sending your pup away for the day, and we'll also help you determine if it's the right move for your dog.
Here's what we'll cover:
What is doggy day care?
Doggy day care borrows its name from the commonly-used term for early childcare facilities for tiny humans, and a similar principle applies.
Doggy day care facilities typically consist of indoor playing spaces, usually equipped with special flooring and enrichment activities such as tug-of-war, agility courses, and scent games. These primarily indoor facilities might also have a field or yard play space where dogs can also release some of their energy. If you have a pup who loves the fresh air you might find an outdoor day care, which sets your pup up with all the amenities of a doggy day care, but in an enclosed outdoor space or field.
Doggy day cares come in all shapes and sizes. There are people who run in-home dayc are out of their homes and yards, individually-owned store-front day cares, and then much larger doggy day care franchises, like Dogtopia and Camp Bow Wow.
Over the course of a day, most doggy day cares will include supervised time for dogs to play together, and may also include 1:1 time with dogs and training professionals, where your pup can work on basic manners and other skills.
How much does doggy day care cost?
On the low-end, dog daycare rates start at $40 a day and go up from there, depending on what kind of amenities the facility has—as well as add-ons you might opt for like private walks. For an additional fee, some dog day cares might even pick your dog up and bring them home at the end of the day.
The cost of dog day care is going to differ dramatically depending on where you live, what sort of day care you are sending your dog to, and how long your pup is staying there. In most cases, dog owners will drop their dogs off at day care in the morning and pick them up in the afternoon or evening, but prices might vary depending on if you sign your pup up for shorter or longer days. Day care costs will also differ depending on how frequently your dog attends, as many offer membership packages for dogs who go to day care several times a week.
A small in-home day care is likely going to be less expensive than a day care with a large climate-controlled facility, with lots of professionally-trained staff, and tons of amenities.
Doggy day cares may also offer overnight boarding services, so in case you go out of town, you can take your pup to a familiar place. Per day, boarding will likely be more expensive than doggy day care, as it factors in your dog's around-the-clock care.
The benefits of doggy day care
For dogs who are in good health and are social with dogs and people, doggy day care can be a great outlet for play.
Doggy day cares can provide high-energy dogs with much needed engagement and enrichment during the day while their owners are away at work. Doggy day care can help prevent stress and boredom (which can lead to destructive activities like chewing your Doc Martens, or pulling the stuffing out of your couch).
Plus, when run properly, doggy day care is actually much safer than dog parks because all dogs are required to show proof of vaccinations, and are supervised by trained staff.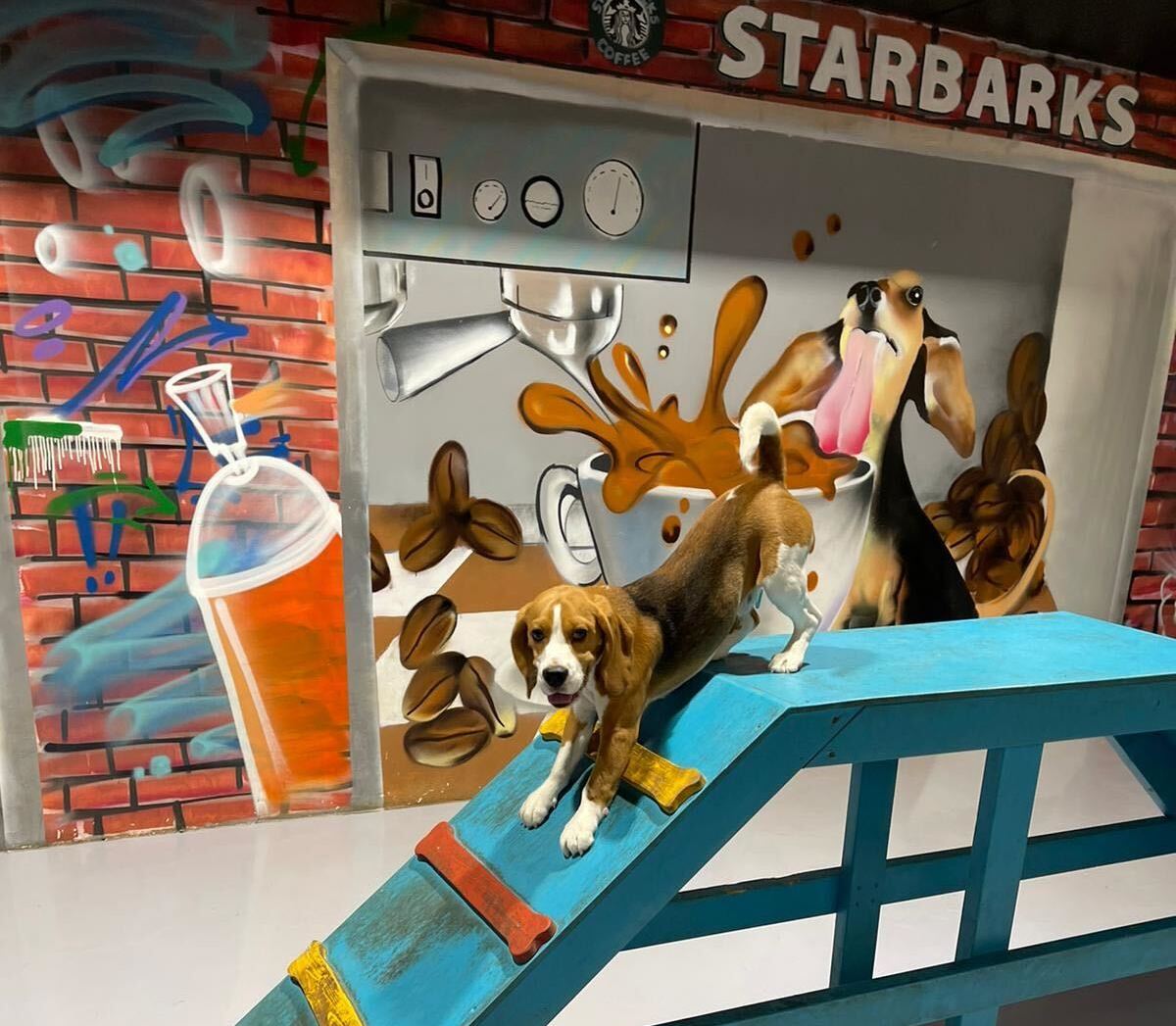 Should my dog go to day care?
Well, that depends.
Even the best dog day care in the world isn't going to be the right fit for every dog.
As doggy day cares have risen in popularity over the years, you might feel pressured to send your dog, especially if you work long hours away from home. All the cool pups are doing it! But don't give into pressure. Each dog is different, with unique personalities and needs.
Before looking into day cares for your dog, it's important to consider why you think your dog would benefit from day care.
The dogs who do best at day care are first and foremost naturally social dogs who enjoy being around new people and dogs. If your dog is skittish, afraid, or reactive, you might want to reconsider if doggy day care is the right fit for your pup.
Finding the right day care for your dog
When looking for the right day care for your dog, it's important to consider what sorts of amenities are important to you, and also take a closer look at the physical space of the day care to make sure it meets your hygienic and safety standards.
Before you enroll your pet, consider calling up the day care and ask for a tour so you can see the facilities for yourself.
While you're there, here are some things to look for and to ask:
How are dogs divided for playtime? Are there separate play areas for small dogs and big dogs? Are there separate play areas for high-energy pups and lower key doggos? Keeping pups separated helps to prevent injuries and maximize fun for all members of the day care community.
Cleanliness. How often are the facilities cleaned and sanitized? Dogs can get dirty, so it's important the day care is taking every precaution to prevent the spread of disease.
Flooring. Supportive flooring helps prevent injuries at day care, just like the right flooring supports and protects you while you perform your human workouts! Rubber flooring, epoxy, or astroturf are all popular doggy day care options.
Exits. Make sure that any day care has multiple doors between where the dogs play and the street—this vestibule creates a space where dogs can get leashed up, and prevents dogs from darting out as other dogs get dropped off or picked up.
Cameras. Some facilities might have cameras set up so you can keep an eye on your dog while you're at work.
Staff-to-dog ratio. Typically a ratio of one staff person to every 15 dogs or fewer is considered safe. Any more dogs to a single person can make dangerous situations , like fights or injuries, harder to avoid. Think of it this way: One trained lifeguard to a kiddie pool of 5 children is safe, but one lifeguard to a kiddie pool with 50 children is hazardous, no matter how well-trained the lifeguard is.
Doggy day care staff
It's not only your pup who needs training, but also their doggy day care team.
When you visit or are on the phone with a potential day care, inquire about the training and experience the staff have, and what kind of ongoing training they receive. Find out if there are licensed trainers on-staff, and if staff are certified in pet CPR.
The more training that day care staff receive, the better they will be able to facilitate play groups and keep your pup safe. Many day cares will have a dog trainer on staff who oversees dog interactions and staff training, and might even help to reinforce positive behaviors in your dog.
When looking at day cares, make sure they utilize positive reinforcement-based handling approaches for working with dogs, and avoid day cares that use aversive and punitive methods of managing dogs.
Be sure to ask about what happens if a fight breaks out at the day care, and understand how staff intervene in dog conflicts. Although we hope your pup never finds themselves in the middle of a scuffle, knowing your pup is in capable hands will give you some peace of mind.
In short: Even though it's a great start, loving dogs isn't enough to make someone a good dog day care employee.
In addition to the anticipated costs of enrollment in day care, you'll also have the regular expenses of making sure your dog is up-to-date on all vaccines as some day cares require extra or more frequent vaccinations for diseases that are easily spread dog-to-dog such as Bordetella (kennel cough).
It's also a good idea to also plan for unexpected costs such as extra vet bills if your dog is injured at day care.
In fact, some doggy day care facilities might require that your dog is signed up for pet insurance, so in the unfortunate event your pup is injured or gets sick at day care, you have a plan in place to help pay for those vet bills. By the way, a base policy with Lemonade Pet would help cover costs associated with unexpected accidents (like a bite wound from scuffle in the yard) and illnesses (like a pesky case of kennel cough), plus an additional Preventative Care package can help pay for wellness care like vaccines, exams, and regular tests.
How to prep your dog for day care
Once you have found a day care you feel would be a good match, and whose amenities and staffing you feel comfortable with, it's time to prep your dog for day care.
Responsible day cares will have an initial session meeting with any prospective dogs for temperament testing. This will allow experienced staff to assess if your dog is a good fit for their day care, so they avoid enrolling dogs who might have behavioral issues and might put other dogs at risk.
Prior to this visit, you'll want to schedule a visit with your dog's veterinarian for a full physical, to make sure your pup is healthy and ready for day care. Your vet will also make sure your dog is up-to-date on their vaccines, which will help prevent your dog from getting sick, or spreading diseases. At the vet's office, ask for a copy of any vaccination paperwork for the day care to keep on file.
The hard truth: Your dog might not be right for day care
Many well-meaning dog owners might think their dogs are going to be more social than they actually are. That, along with the guilt of having to be away during the day can lead dog owners to send their dogs to day care when they would be much happier in a less stressful environment.
If you aren't sure how your dog will react in a day care-like environment it can also be helpful to schedule a private consultation with a dog trainer who can independently evaluate your dog and give you an assessment of how they might do in day care. This consultation might not be fool-proof, as each doggy day care is its own unique environment with different stimuli that might affect your pup, but it can serve as a useful check-in with your pup.
You might want to reconsider doggy day care if your dog is:
Nervous or uncomfortable around dogs or people (tail between the legs, trembling)
Reactive around dogs and people (barking, growling, snapping)
Is unwell or has an injury
Has resource-guarding tendencies around food, treats, or toys
Luckily, doggy day care isn't the only option for keeping your dog enriched and in-shape.
If doggy day care is off the table, consider hiring a dog walker to take your pup out in the middle of the day, so they can get some exercise and do their business. You can also seek out dog walkers who provide enrichment activities and training. Keep in mind that most dog walkers walk many dogs at once. If your dog is reactive around other pups, you might have to pay a premium for a 1:1 walk.
If you're looking to add some variety to your pup's life, there are also apps like Sniffspot, which allows dog parents to rent out private yards or parks for their pups to enjoy some care-free time off-leash.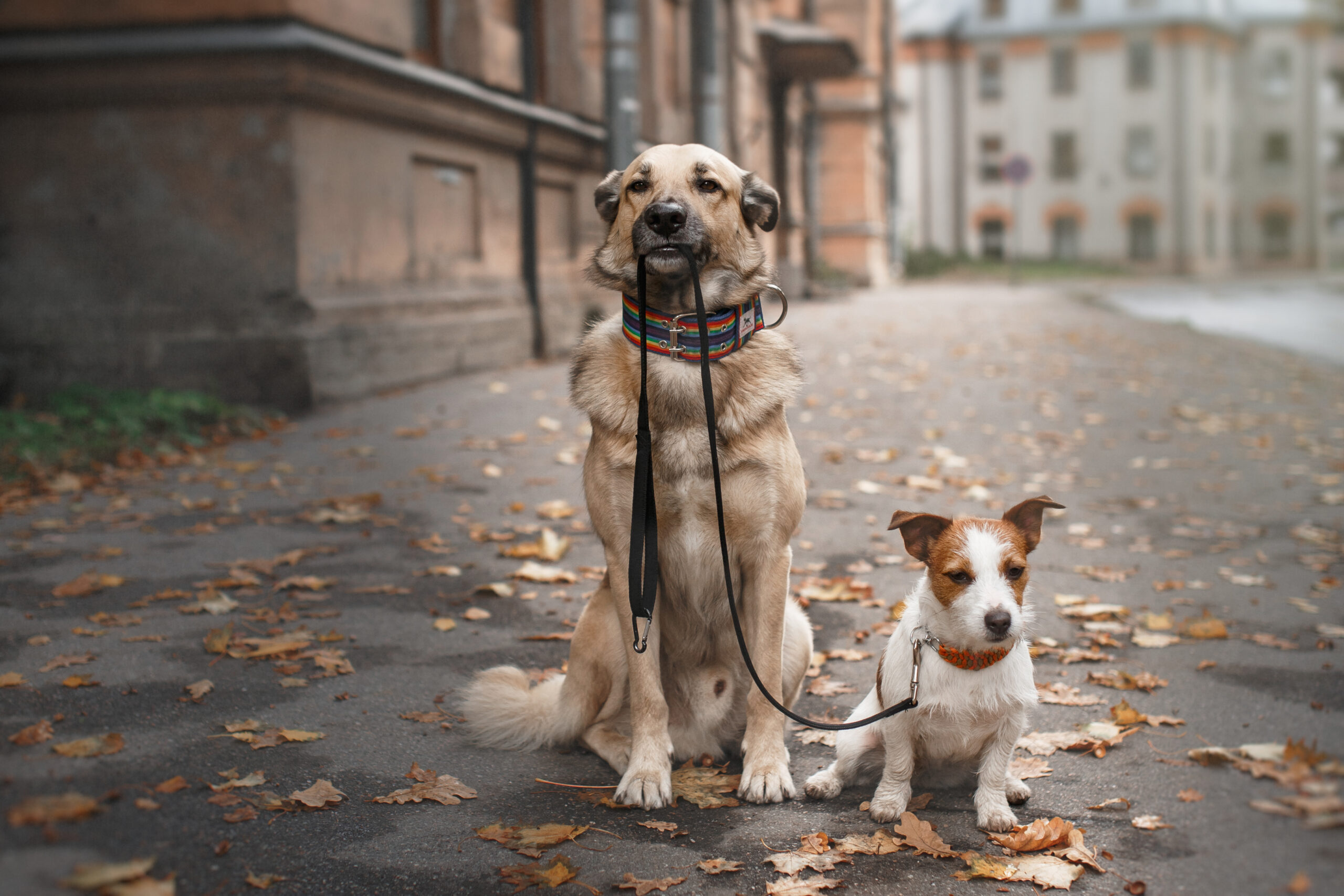 Before we go…
For socially active dogs whose owners work long hours, day care can significantly improve their quality of life and give them the variety and intellectual stimulation they crave.
However, doggy daycare isn't going to be right for every dog. Before sending your dog to day care, make sure they have the right temperament to really enjoy and be successful in this environment.
If you think your dog will enjoy day care, spend time researching, reading reviews, speaking to other pet parents, and interviewing doggy day care facilities in your area to find one that has trained staff and amenities that will leave your pup looking forward to their next day of school.