A Haven for Animals in Miami
Miami Animal Rescue considers itself a "first responder" for needy pets.
If you haven't heard, Lemonade Pet has arrived in the great state of Florida! To celebrate, we checked in with Meg Sahdala, president of Miami Animal Rescue, to talk about the work the organization has been doing to place needy animals in great homes.
Can you share an adoption story that has really stuck with you?
Each adopter is precious to us but there is one specific story we could never forget. It's about Pretzel—an old, blind, abandoned rat terrier found circling traffic.
He must have been like 12 years old when we found him. He was in poor shape and we had very low expectations towards his adoption. We posted his pictures and after the initial, expected silence… someone actually responded, but they lived in Switzerland. They wanted me to see their home through Zoom, and then if they were approved, they'd fly from Europe to Miami to bring him back.
Initially we took it as a joke. It seemed so far-fetched. Who would actually do that?
Long story short: The adopters were not only real, they did fly from Switzerland and back to adopt Pretzel, and after adoption gave him many years of wonderful life. Pretzel was getting a new outfit every week and happily going on mountain hikes despite being blind. He even started skateboarding!
We've seen the impact of Covid on pet adoption across the country over the past couple of years. What trends have you noticed at Miami Animal Rescue?
Covid hit and residents started losing jobs and homes and leaving the country, relocating, or being evicted. There was a huge amount of animals surrendered every single day. Our intake tripled or quadrupled. You could also see the dramatic increase of strays on the streets, since out of desperation some owners were letting their animals go loose. Miami Animal Rescue never closed for Covid or weather emergencies; we consider ourselves the first responders who are here to serve, especially during the pandemic or other critical situations.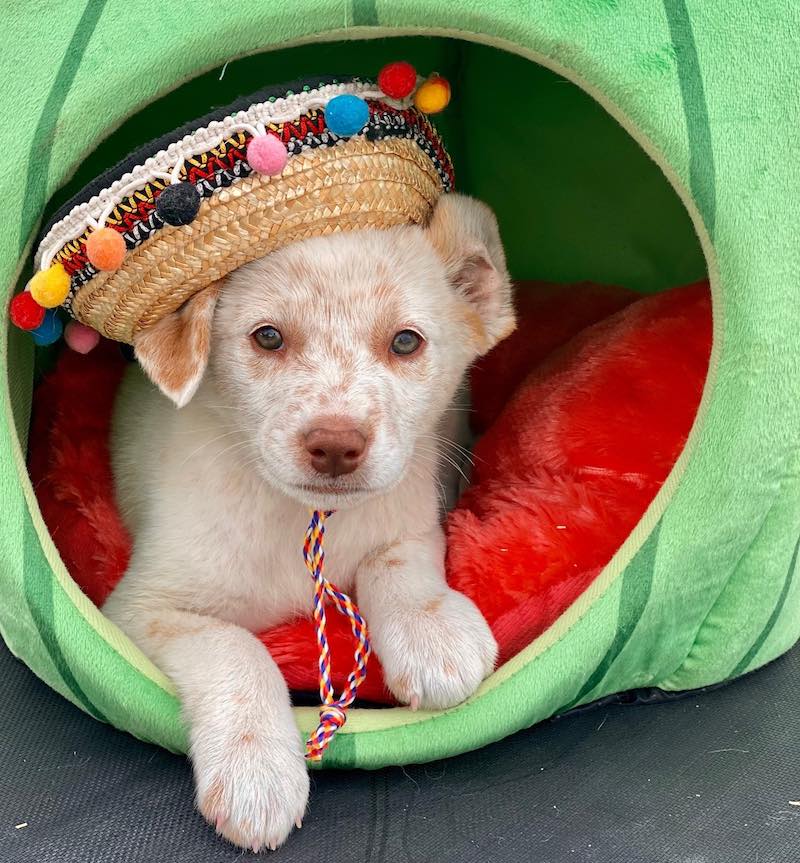 Then, when the new reality of working from home became a popular solution among businesses, more and more families wanted to adopt a furry friend while being home 24/7. Dog and cat adoptions became more popular since families were stranded in their homes, stripped from social life and craving uplifting animal companionship.
How would you describe the pet parents who've adopted from Miami Animal Rescue?
We are very inclusive therefore we encourage all potential adopters to consider saving lives by opening their home to a pet. However, since there is great responsibility in owning a pet—along with costs for veterinary care and food—it's our goal to make sure every potential adopter is able to provide for the animal, has a stable job and living situation, and understands it is a commitment for 10-15 years. We have adopters from all age groups and living various lifestyles. It's our job to match the personality and size of the animal to the owner's situation.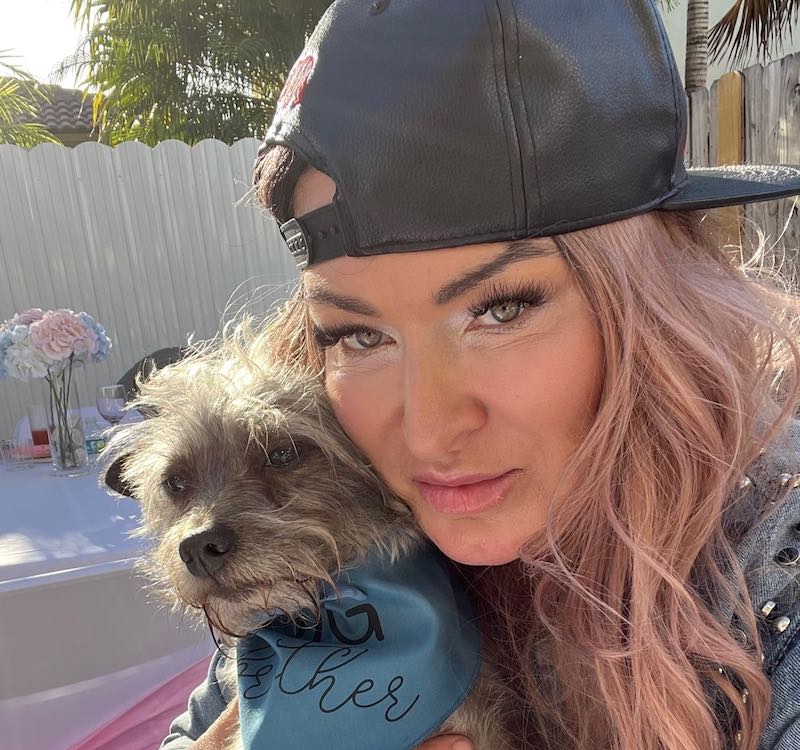 What would you consider to be the 'right' circumstances for someone to welcome a new pet into their home?
I believe that when there is a will there is a way! You can make everything work. However I may tell you when it might not be a good time to get a pet. When you always work long hours and you are never home and you live alone; when you or family members have uncontrolled allergies; when you rent a small efficiency and you already have two animals or more; when you are a student and living with multiple roommates and trying to adopt a large breed dog 'together' while renting.
What are some things unique to Floridian pet parents and pets?
Miami adopters love to spoil their animals. It is very common to hear about pet birthday parties, organized playgroups for dogs at high-end facilities, or spa and fashion events. Miamians love to dress and accessorize their pets. Dogs have strollers, custom-made homes and velvet sofas, jewelry and clothing lines, perfumes…
---
Find out more about Miami Animal Rescue on their website, and follow them on Instagram! And don't forget to get your Floridian cat or dog hooked up with Lemonade Pet insurance.